Overcoming safety challenges in crisis zones: How Airacom helps NGOs
Airacom is committed to providing reliable and secure communications and connectivity solutions to NGOs around the world, helping them to overcome challenges, stay safe, and achieve their missions in the most effective and efficient ways possible.
The non-governmental organisation (NGO) industry is a vast and diverse sector that plays a critical role in addressing global issues such as poverty, education, human rights, and climate change. The industry employs over 10 million people worldwide and operates across various fields, including humanitarian aid, development, and advocacy. NGOs face significant challenges, including funding constraints, security threats, and logistical difficulties in reaching remote or conflict-affected areas. Despite these challenges, NGOs are highly respected for their contributions to society and are often at the forefront of implementing innovative solutions. In recent years, there has been a growing trend towards collaboration between NGOs and other sectors, including governments, private companies, and academic institutions, to address complex social and environmental challenges.
At Airacom, we recognise the crucial role that NGOs play in supporting vulnerable communities around the world. As a provider of innovative telecommunications and connectivity solutions, we are committed to supporting those who work tirelessly to make a difference. Our mission is to help those that choose to help others in need by providing reliable, secure and advanced communication technologies that enable NGOs to carry out their work more effectively and safely. In this article, we will explore the challenges facing the NGO industry, the size and impact of the sector, and how Airacom is adding value to the vital work of NGOs.
global Challenges for NGO's
Safety:
NGOs face several safety challenges when working in crisis zones or areas affected by conflict or natural disasters. The safety of staff members is a top priority, and NGOs must ensure their safety by implementing measures such as providing safety and security training, utilising risk assessments, and providing personal protective equipment. Additionally, NGOs must protect the safety and security of the communities they serve by maintaining positive relationships and working with local partners.
Security:
Non-governmental organisations (NGOs) face significant challenges in ensuring the safety and security of their personnel and operations. Physical security risks such as theft, violence, and terrorism, as well as cyber threats such as hacking and data breaches, are prevalent. To overcome these challenges, NGOs are implementing comprehensive security measures, including training staff on safety protocols, securing physical premises, and implementing cybersecurity measures such as firewalls, encryption, and access controls.
Communication:
Airacom understands the safety challenges NGOs face, especially when working in crisis zones. The safety of staff is a top priority, and measures such as safety and security training, risk assessments, and personal protective equipment are important. NGOs also need to protect the safety of the communities they serve by maintaining positive relationships and working with local partners. Airacom's communication and collaboration solutions can assist NGOs in overcoming these challenges. With our push-to-talk technology, satellite communication, and mobile threat defence solutions, NGOs can ensure secure and efficient communication while in remote or hazardous areas.
Technology:
NGOs face significant technology challenges when working in remote or crisis areas. Access to reliable communication, internet connectivity, and power sources can be limited. Outdated technology can also hinder operations, making it difficult to share information, collaborate with team members, and provide aid efficiently. Airacom provides a range of communication and connectivity solutions tailored to the needs of NGOs. Our rugged smartphones, tablets, and satellite phones are designed to operate in harsh environments and provide reliable communication capabilities. We also offer a range of connectivity solutions, including satellite broadband and mesh networks, to ensure NGOs have access to reliable internet connectivity.
Mission critical communications
Near global push to talk group communications platform for mission critical operations
NGOs often operate in remote or difficult-to-reach areas, making communication and collaboration a challenge. Airacom's push-to-talk (PTT) and push to talk over satellite solutions overcomes this challenge by providing wide-area coverage, instant communication and real-time tracking.
Our PTT solution is easy to use, and with its rugged design, it can withstand harsh environments. By using Airacom's PTT, NGOs can stay connected and coordinated, improving their ability to respond effectively to emergencies and provides support to communities in need.
Reliable and fast mobile broadband for NGOs operating in challenging environments
Mobile broadband is an essential tool for NGOs operating in remote and challenging environments. It enables fast and reliable connectivity, allowing NGOs to stay connected with headquarters and partners, and access critical information in real-time.
With Airacom's mobile broadband solutions, NGOs can benefit from faster speeds, wider coverage, and greater reliability, with options for satellite connectivity in remote locations. Our solutions are designed to help NGOs overcome the challenges of operating in challenging environments, allowing them to focus on their mission of providing aid and support to those in need.
Cloud hosted telephony for NGOs, connect and communicate with ease
Airacom's cloud-hosted telephony for NGOs connects sites locally, nationally, or globally with low-cost calling, simplifying communication processes and reducing call costs. NGOs can take advantage of Airacom's UCaaS VoIP solutions featuring advanced call features, including call routing, conference calling, and voicemail-to-email, to communicate with their teams in the field, on the move or working remotely.
Microsoft Teams Direct Routing
NGO Inbound Communication System
Horizon Collaborate UCaaS Platform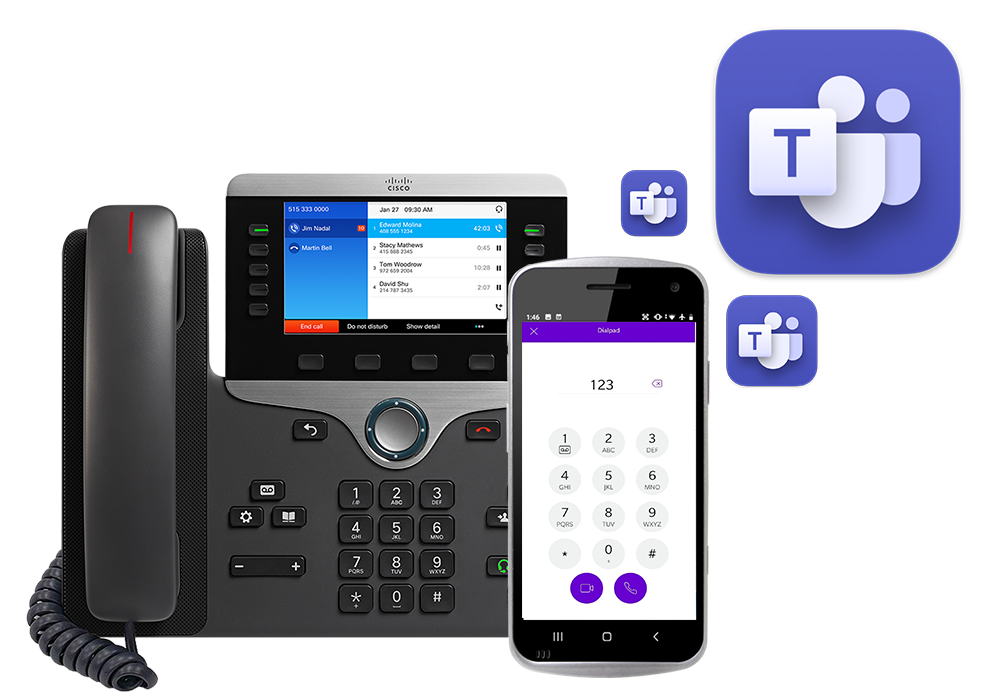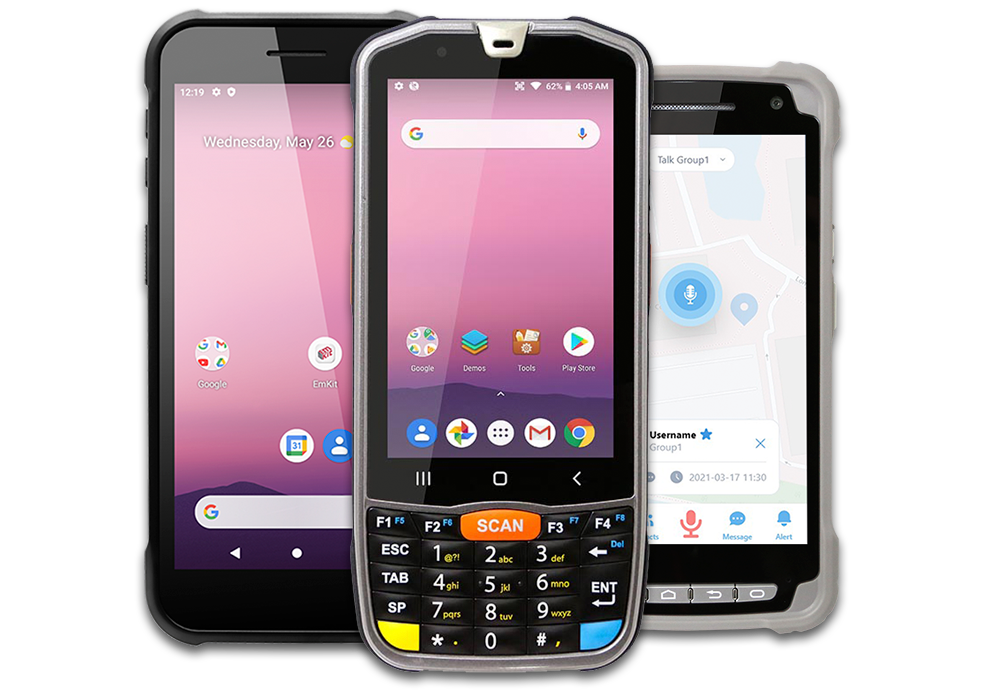 Rugged mobile devices the ultimate tool for aid workers
Rugged smartphones and tablets are essential tools for NGOs operating in challenging environments, where they need reliable, durable and secure communication devices to remain connected and informed. Airacom's rugged devices are designed to meet the unique requirements of NGOs, providing exceptional durability, battery life, and advanced features that enable them to work efficiently and securely in any environment.
The importance of mobile security for NGOs
With the increase in the digitalization of the nonprofit sector, NGOs face more cyber threats than ever before. According to a 2020 study by Netwrix, over 40% of NGOs worldwide experienced a cyber attack in the previous year. These threats can have serious consequences, from data breaches to financial loss and reputational damage.
At Airacom, we understand the importance of securing your sensitive data and communications, which is why we offer our Mobile Threat Defence (MTD) platform to NGOs. Our MTD solution provides comprehensive security for company-issued and BYOD devices, protecting against malware, phishing, and cyber-attacks.
Explore Cyber Security for NGOs
Explore Managed Security Services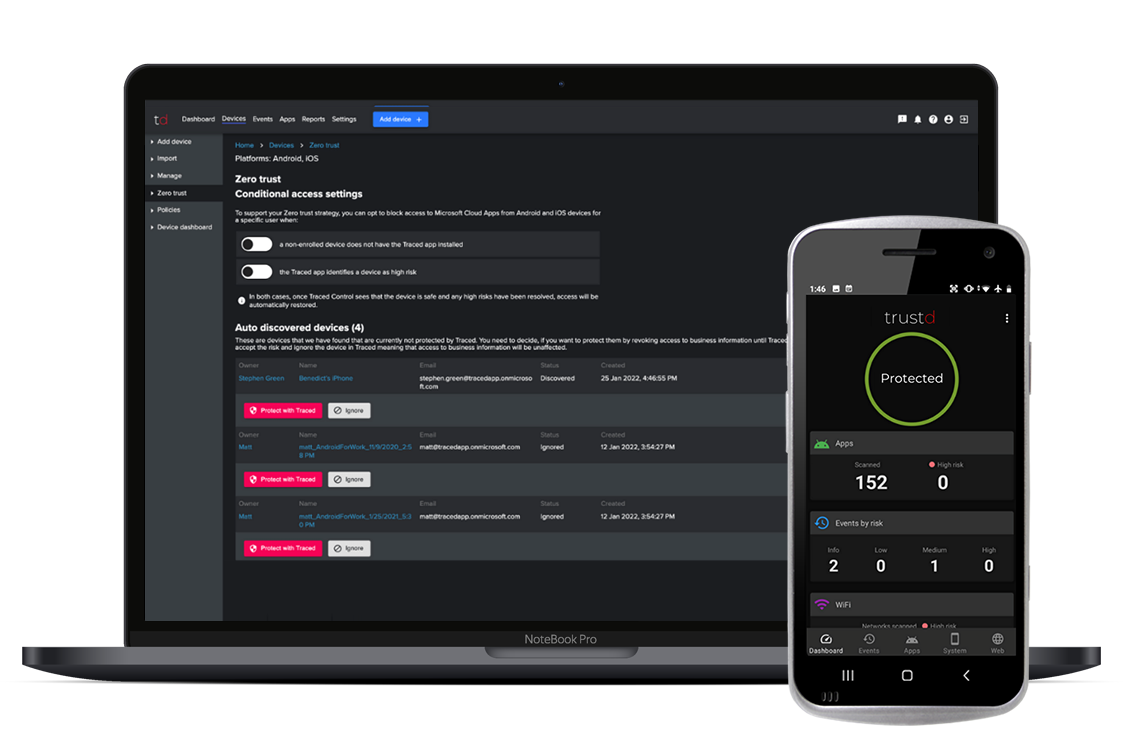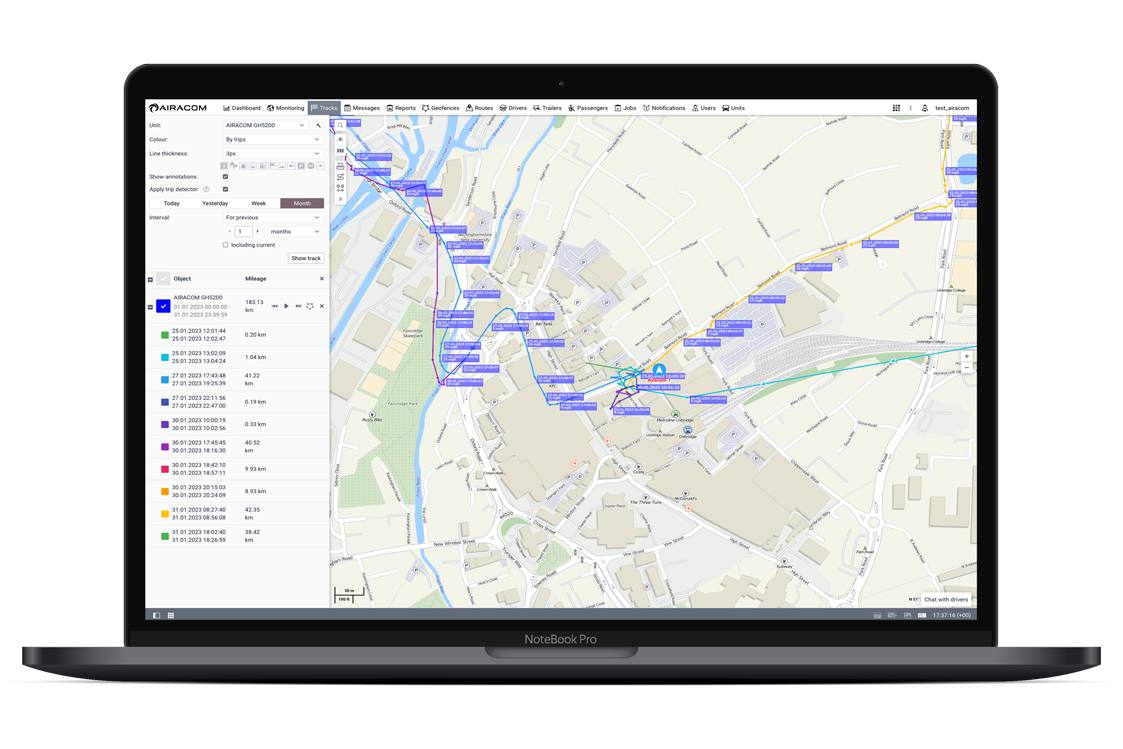 How Airacom's vehicle tracking solutions help NGO's improve safety and efficiency
NGOs often operate in challenging environments, where access to remote areas can be difficult and dangerous. This presents a range of safety and logistical challenges when it comes to the transportation of staff, resources and equipment. Vehicle tracking solutions are an effective way to manage these challenges, enabling NGOs to keep track of their vehicles in real-time and ensure the safety and security of their staff and resources.
Our solutions utilise the latest GPS and GPRS technology, enabling NGOs to track the location, speed and direction of their vehicles in real-time, and set up alerts to notify them of any unusual activity or behaviour.
Track your vehicles and vehicle fleets
Keeping NGO employees safe with advanced people tracking technology
NGOs operate in high-risk environments and often have staff working remotely, in the field or at camps. Ensuring the safety and security of employees is a top priority. That's why Airacom's range of people tracking services, from smart ID badges with GPS tracking to mobile device tracking and panic SOS alarms, is an essential tool for NGOs.
Airacom's employee tracking solutions provide real-time monitoring, helping NGOs keep track of staff movements and ensure their safety. With our advanced technology, NGOs can operate with greater peace of mind, knowing their staff members are protected and accounted for.
Business services for NGO's
Professional voice and data services for NGOs, charities and aid agencies
Push to Talk
Replace two-way radios with Airacom APTT push to talk offering near-national coverage over any IP network.
Workforce Management
Enhance frontline safety with location monitoring, geofence clock, clock out, incident reporting, and job allocation for staff.
Cloud VoIP
Reliable cloud-hosted phone systems to connect your NGO offices and remote workforce with leading business critical communications.
Connectivity
Get superfast business broadband to run your NGO sites, cloud applications and enterprise SD-WAN services.
Business Mobile
Improve site productivity with the right mix of rugged devices using a business-only 4G and 5G superfast network.
Fixed and Portable WiFi
Business WiFi packed with the security and flexibility your NGO sitess need with built-in failover and redundancy.
Featured resources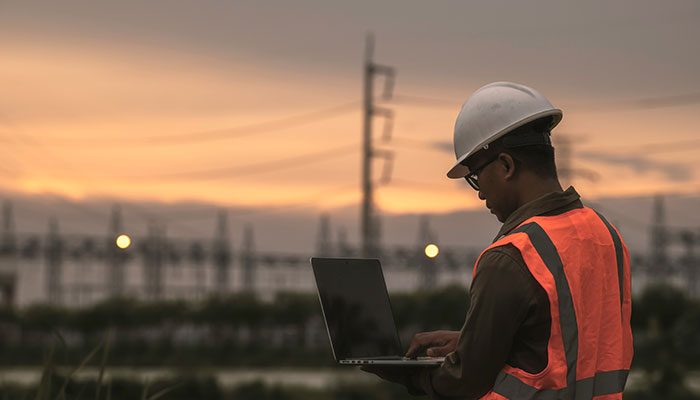 Mobilise your workforce
Replace two-way radios with Airacom push to talk offering near national coverage over any IP network.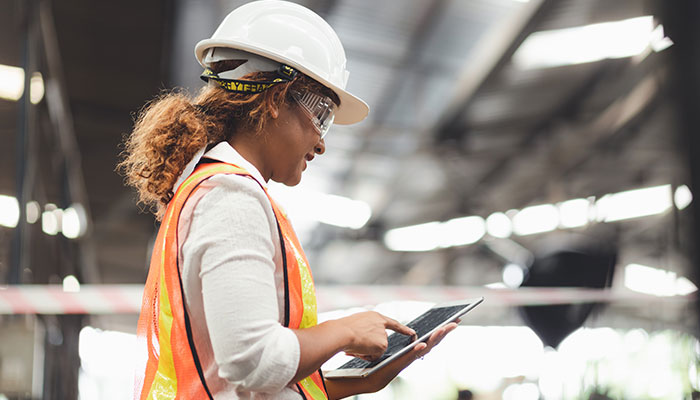 Connect your project site
Utilise IoTs and Sensors to gain real-time data analytics across your sites to make informed business decisions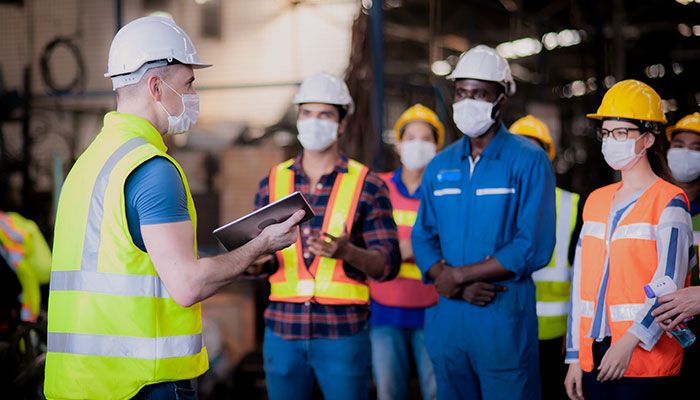 Protect your team
Enhance workforce safety with location monitoring to better manage employees operating remotely or alone