Software Defined WAN SD-WAN
SD-WAN adoption soars as businesses seek secure and agile network solutions
Enterprise grade multi-site network solutions based on Software Defined WAN SD-WAN traditional Multiprotocol Label Switching (MPLS), or a hybrid of both.
SD-WAN technology is designed to work with a variety of networking technologies to help organisations build and manage their wide area networks (WANs) more efficiently. Software Defined WAN SD-WAN can work with different types of network connections, including broadband, cellular (4G/5G/LTE), MPLS, and satellite. Moreover, SD-WAN technology supports multiple networking protocols, including TCP/IP, UDP, SSL, and HTTP, among others. It also seamlessly integrates with other networking technologies such as cloud-based applications, edge computing, and network security tools, providing businesses with a comprehensive solution for enterprise networking.
Software Defined WAN SD-WAN revolutionises networks for greater performance and cost saving
SD-WAN stands for Software-Defined Wide Area Network. It is a networking technology that uses software to simplify and optimise the management of a wide area network (WAN) that connects multiple locations or branch offices.
SD-WAN, which combines software and hardware, dynamically routes traffic over multiple network links, including broadband, LTE, or MPLS. The system is based on real-time network conditions and application requirements. This improves application performance, reduces costs, and provides better visibility and control over the network. The most common type of connectivity options used in SD-WAN include:
Broadband Internet: SD-WAN can leverage low-cost broadband internet connections to create a secure and reliable network between different sites.
Cellular Networks: Software Defined WAN SD-WAN can use cellular networks (4G/5G/LTE) to provide connectivity to remote or mobile workers, allowing them to access enterprise applications and data from anywhere.
MPLS Networks: SD-WAN can work in conjunction with existing MPLS networks to improve network performance, reduce costs, and provide better control over network traffic.
Satellite Networks: Software Defined WAN SD-WAN can use satellite links to connect remote sites or workers in areas where terrestrial connectivity is not available or reliable.
SD-WAN connects multiple business locations
SD-WAN can provide connectivity between different locations or branches of an organisation using a variety of networking technologies.
Become more agile with software defined WAN
Software-defined WAN enables greater network agility by providing centralised management and control of network traffic.
SD-WAN can save time and improve performance
The power of a software network overlay. Change topologies without changing circuits.
SD-WAN can increase your security policies
SD-WAN can help you easily create granular security policies and VPNs.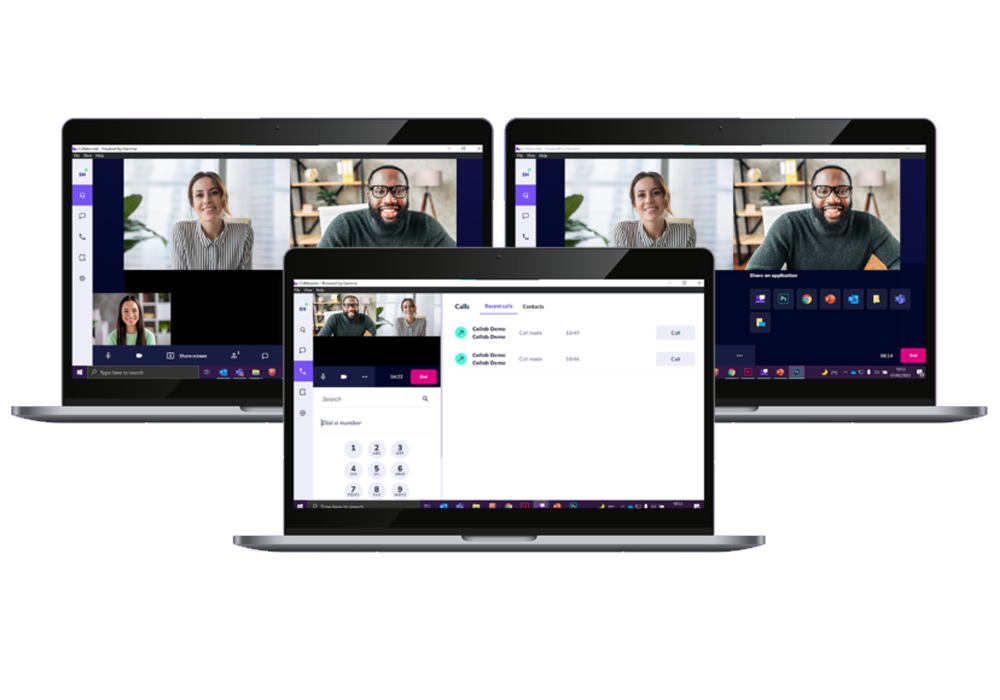 We've already started moving all our customers to an All-IP network
Companies today have an increasing reliance on data-hungry applications and cloud services. Businesses with multiple branch sites have a clear and urgent need for robust, reliable, and optimised network estates. Inadequate connectivity solutions can severely impact business performance, resulting in frustration for both employees and customers.
Software Defined WAN SD-WAN can enhance the performance and reliability of VoIP by providing better control over network traffic and optimising the use of multiple network connections.
Overcome the challenges of a distributed workforce by switching to full-fibre
We can help you meet the challenges of a distributed workforce and switch from traditional PSTN and ISDN services to secure, flexible VoIP. business phone systems and group collaboration solutions for teams. From September 2023, Openreach will issue a full 'stop sell' of new supply, meaning there will be no new line installation for Single PSTN lines or ISDN.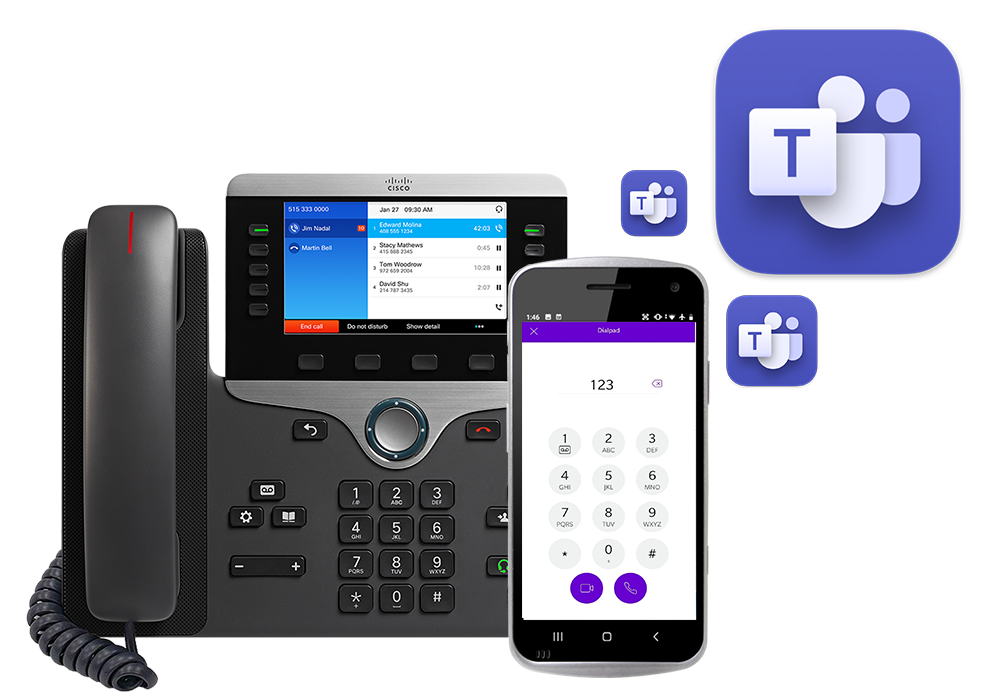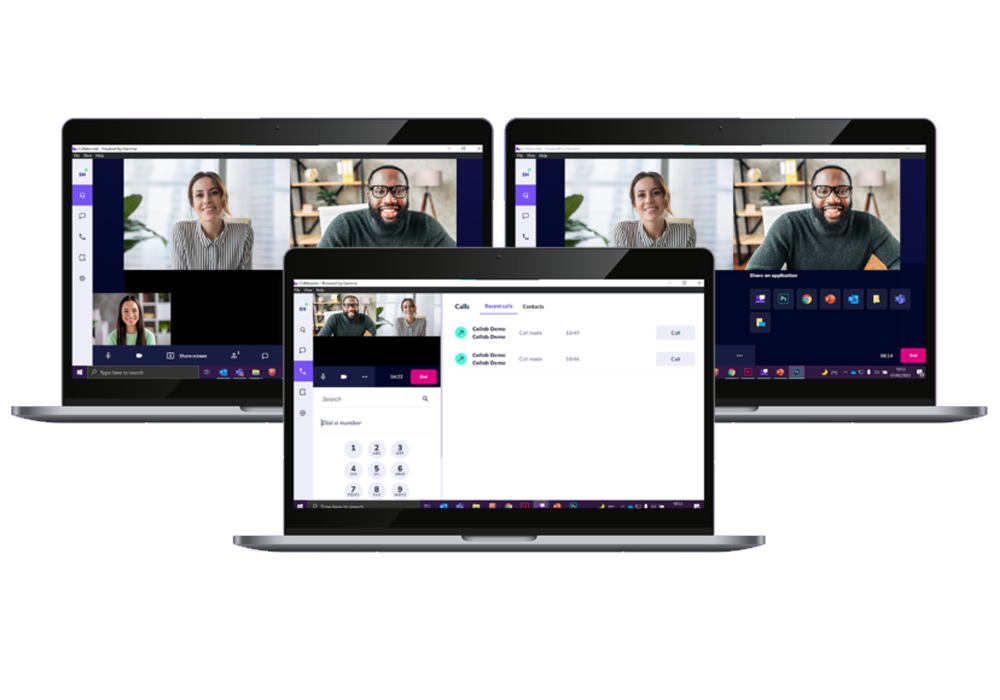 Upgrade to VoIP with SD-WAN and benefit from a higher level of security and QoS
Get a feature-packed cloud phone system full of hybrid and remote working features compatible with IP desk phones, iOS and Android smartphones, PCs, and laptops to work everywhere.
SD-WAN enables intelligent routing of VoIP traffic over the best available network connection at any given time, based on network conditions, application requirements, and business policies. This ensures that VoIP traffic receives the necessary bandwidth, low latency, and jitter-free connectivity to provide high-quality voice and video communication.
Software Defined WAN (SD-WAN)
Connectivity
Transport independence across MPLS, 4G/5G LTE, and other connection types to cut costs.
Hybrid Communication
Mix Layer 2 and Layer 3 networks on a single port for hybrid communications.
Create Subnets
Software Defined WAN SD-WAN Mix Layer 2 and Layer 3 networks on a single port.
Stretch VLANs
Single subnets spanning multiple sites and data centres.
Move Easily
Make office moves easy with zero IP configuration changes with our Software Defined WAN SD-WAN networks.
Network Overlay
The power of a software network overlay. Change topologies without changing circuits.
Security Policies
Software Defined WAN SD-WAN can help you easily create granular security policies and VPNs.
Custom Topologies
Create custom topologies as your business has its own specific requirements.
Understand the building blocks of SD-WAN & what it can deliver to businesses
What can SD-WAN achieve?
SD-WAN is one of the hottest topics in the industry at the moment. Put simply, SD-WAN is a layer two technology that facilitates the separation of control planes, enabling intelligent, policy-based load sharing across multiple links for more efficient connectivity services. This technology provides greater visibility over your IT estate and simplifies WAN configuration and management. This makes it easier to deploy services at speed and scale.
Security could also be improved. For example, SD-WAN can help you easily create granular security policies, VPNs, and insert (or 'service chain') additional services, like firewalls and cloud proxies.
It could even help to boost cost efficiencies through time savings. Not only does SD-WAN reduce hardware costs, but it also improves application troubleshooting and delivery of services to branch sites. Configuration of branch deployments is faster and support costs are lower in the long term due to quicker problem resolution. Furthermore, SD-WAN enhances the ability to track bandwidth usage, allowing network managers to optimise spending and decrease the cost per available megabyte.
SD-WAN misunderstanding?
Unfortunately, many vendors are discussing the benefits of SD-WAN in a very general way and making sweeping assumptions. It's worth noting that SD-WAN is not a standalone network solution, but rather a layer two technology. While some mistake it for an MPLS replacement, SD-WAN serves a different purpose altogether.
In terms of specific benefits promised, some vendors have confidently stated that Software Defined WAN SD-WAN will reduce costs and deliver significant savings. Businesses might therefore expect immediate savings when, in reality, it will likely take some time to see the efficiency benefit.
Likewise, while it can improve security in some senses, it isn't as simple as 'switching on SD-WAN and expecting to suddenly benefit from enhanced network protection. After implementing SD-WAN, network managers will need to approach security differently. If you're moving from a traditional MPLS security model, you'll open your network at the edge.
That means you'll have more doors to lock and watch, increasing the management burden. But as ever, it's a nuanced situation. While you'll have an increased management burden in terms of the attack surface, requirements at the edge are typically less complex than in the data centre, so this could balance out.
Can SD-WAN be a hot viable business solution or an IT dead end?
Not all SD-WANs are created equal. And investing in SD-WAN is not as straightforward as plugging in a router. Before diving straight into an SD-WAN rollout for your business, many considerations must be considered.
DIY or fully managed SD-WAN?
If your organisation has the right IT resources with on-site expertise to fully manage SD-WAN, you may seek a do-it-yourself solution. But a Managed Service could serve you better if your IT resources and experts are limited or you have any uncertainties around monitoring, hybrid working, or central ticketing.
SD-WAN overlay or with connectivity?
You will need to consider whether you need an overlay or if your underlying connectivity also needs to change and adapt. Some vendors will only provide a CPE router function SD-WAN, leaving clients to supply their own connectivity. Bear in mind if you are looking into SD-WAN because you want more agile bandwidth, this will only be possible if the SD-WAN central controller can also control the underlay. Without the correct underlining connectivity, you will not be able to realise the benefits of your SD-WAN investment. On this basis, it may be the case that you could get greater value from investing in a new underlining service like MPLS.
Additional information
Work out SD-WAN benefits before proceeding
Businesses today need well-managed, robust, and reliable connectivity, which makes SD-WAN a viable and appealing solution. We strongly recommend that you build a full use case and fully evaluate the benefits you want from an SD-WAN service.
An example of this might be that you are looking to improve workflow. Or a connectivity solution that can support your organisation's growing reliance on cloud applications. Is your aim to reduce costs, or is the business primarily motivated by a greater need for network flexibility?
What our team does encounter, especially when new technologies are in the market, are stakeholders within the business wanting their organisation to embrace and benefit from newer technologies to gain an advantage or technical edge. Irrespective of the driving factor for looking at SD-WAN, your business must work with the vendor to fully establish where or if SD-WAN can provide a tangible benefit or not in some cases.
Delivering on the SD-WAN promise
All businesses need robust and reliable managed network services. What is less clear from IT decision-makers is precisely how SD-WAN will deliver on its promise of revolutionising wide area networks. By building a viable use case with your chosen SD-WAN vendor. And in parallel, your business can rule SD-WAN in or out as a connectivity service by rigorously going through your benefit scenarios.
Smarter contact centre WFM for better customer experiences
Cloud contact workforce management systems are business critical to efficient field force operations and frontline worker safety. SD-WAN monitors the performance of WAN connections and manages traffic to optimise connectivity and maintain high speeds.