Business Ethernet Networks
Cut loose your metal and switch to glass with fast business ethernet networks
Get robust business ethernet networks in London and Nationwide from the UK's leading business ethernet provider and experience an ultrafast, reliable network to run your businesses on with seamless connectivity.
Airacom can assist your organisation in implementing a high-speed and dependable Business Ethernet Network that connects devices within a local area network (LAN) and wide area network (WAN). Ethernet offers rapid and reliable connectivity for video conferencing, cloud computing, file sharing, and online collaboration. With a business Ethernet network, companies can enjoy fast internet access, enabling them to access cloud-based applications and services easily. By choosing Airacom's business Ethernet network services, your organisation can simplify its communication processes, increase productivity, and stay ahead in today's fast-paced business world.
Business Ethernet Multi-site networking
Multi-site network solutions based on SD-WAN, MPLS or a hybrid of both
Multi-site network solutions are designed to connect multiple business locations or remote workers to a central network, allowing them to share resources and collaborate effectively. These solutions can be based on various technologies, including SD-WAN, traditional Multiprotocol Label Switching (MPLS), or a hybrid of both.
SD-WAN (Software-Defined Wide Area Network) is a newer technology that offers a more flexible and cost-effective alternative to traditional MPLS networks. It uses software to manage and optimize the network traffic flow, allowing businesses to prioritize critical applications and improve the overall network performance. SD-WAN also provides increased security and flexibility, enabling remote workers to connect to the network securely from anywhere.
MPLS (Multiprotocol Label Switching) is a more established technology that uses a dedicated private network to connect multiple sites, providing high-speed and reliable connections. MPLS networks are typically more expensive than SD-WAN, but they offer better quality of service (QoS) guarantees and higher security.
Hybrid solutions combine the benefits of SD-WAN and MPLS to provide a cost-effective and flexible solution that meets the unique requirements of each business. These solutions typically use SD-WAN for non-critical traffic and MPLS for mission-critical applications that require guaranteed QoS and high security.
Fast, reliable, and secure business Ethernet networks fuel your business
Increase your business productivity while reducing costs and improving the overall communication and collaboration between your internal team and customers. In today's digital age, having a robust Ethernet network is essential for businesses to stay competitive and efficient in their day-to-day operations. You need high-speed, reliable, secure connectivity for your business to succeed.
Video Conferencing: With high-speed connectivity, businesses can conduct video conferences with employees, customers, and partners anywhere in the world. This helps to increase collaboration and productivity while reducing travel costs.
Cloud Computing: Businesses can easily access cloud-based applications and services, enabling them to work from anywhere, anytime.
File Sharing: Busines ethernet networks can facilitate fast and efficient file sharing between devices, allowing employees to share data, documents, and other files seamlessly.
Online Collaboration: Ethernet networks provide the necessary bandwidth to support online collaboration tools like Microsoft Teams and Zoom, enabling remote teams to work together as if they were in the same office.
VoIP and Unified Communications: Business Ethernet networks can provide the quality of service necessary for VoIP and unified communications services, improving the quality of voice and video calls.
High-Speed Internet Access: Businesses can benefit from high-speed internet access with a business Ethernet network, providing fast and reliable internet connectivity to support their operations.
IoT and M2M Applications: Business Ethernet networks can support the growing number of IoT and M2M devices businesses use, such as sensors, security cameras, and intelligent devices.
What do we need to build a high speed, secure Ethernet network?
Ethernet Cables
These cables connect the devices on the network to each other and the network switch or router. Ethernet cables come in various lengths and types, including Cat5e, Cat6, and Cat6a, which provide different speeds and bandwidths.
Network Switch or Router
This device connects all the devices on the network, allowing them to communicate with each other. Switches and routers can vary in size and capabilities depending on the size and complexity of the network.
Network Interface Cards (NICs)
These cards are installed in each device to enable communication over the Ethernet network. Most modern devices come with built-in Ethernet NICs.
Firewall
A firewall is a hardware or software component that helps to protect the network from unauthorised access and potential cyber-attacks.
Power over Ethernet Switch (PoE)
This switch provides power and network connectivity to devices such as wireless access points, IP cameras, and VoIP phones, eliminating the need for separate power cables.
Patch Panels
These are used to connect devices in a server room or data centre to the network switch or router.
Uninterruptible power supply (UPS)
This provides backup power to the network during a power outage, ensuring continuous network connectivity.
Ultrafast Connectivity
A fibre broadband connection with a high-speed download and upload rate is recommended for optimal performance.
Related Products
Hybrid Working Solutions
Remote working is growing in popularity, so get ahead with your remote and hybrid working strategy to outpace your competition.
Workforce Management Software
The hybrid digital workspace has arrived. Plan, track, manage & collaborate across your frontline workers & business.
Teams Managed Service
Can all the professional help and support to set up, manage and run your Microsoft Teams business services.
Business Connectivity
Review our dedicated business connectivity services. Adopt solutions that scale with your business.
IoT SIM Data Services
Connect your IoT sensors, connected objects, devices and remote and hybrid teams with 4G/5G LTE.
Migrate to VoIP
Five easy steps to migrate away from outdated PSTN or ISDN systems to VoIP unified comms.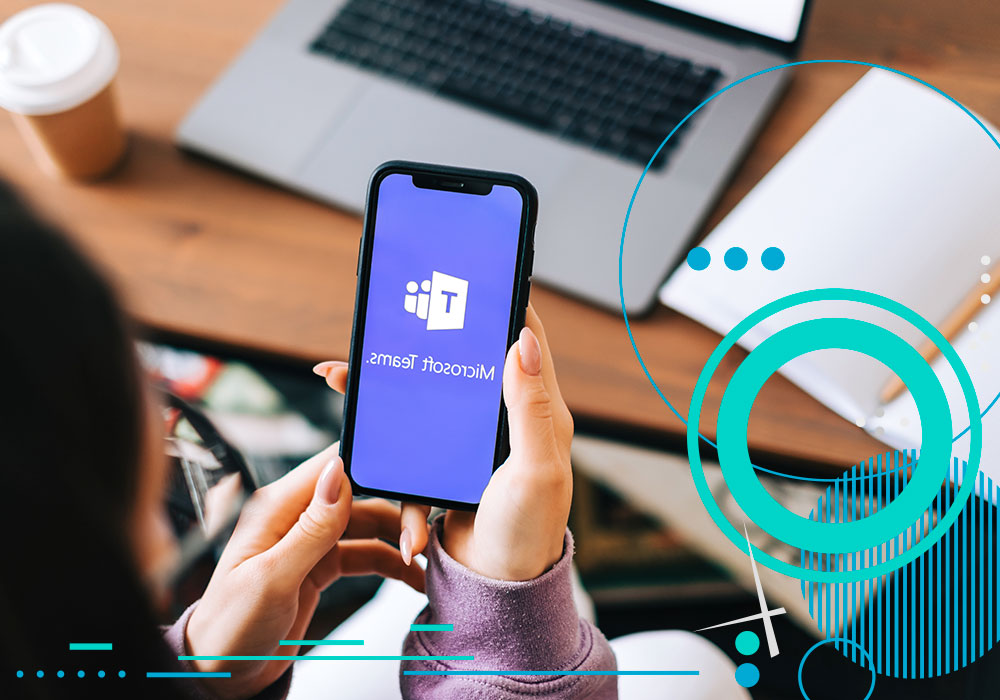 SIP trunk call manager
The SIP trunk call manager is a value-added service that combines all the call control and business continuity services your business needs. Get a comprehensive suite of inbound call-handling tools to improve customer service or manage sales enquiries. Benefit from robust features including:
Call hunt groups
Call queueing
Voicemail
IVR (interactive voice response)
Divert on busy, no reply, failure
Destination pass-through
Notifications
Advanced statistics
Date routing