Managed Print Services (MPS)
Managed print service: Cut your office printer & copier costs by 60%
A comprehensive managed print services (MPS) solution from Airacom can help you streamline your printing operations, save money on printing costs, and improve your environmental impact.
Managed print services (MPS) from Airacom, the UK's leader in MPS, can help you streamline your print operations, cut monthly print expenses, and enhance efficiency. Our MPS solutions take care of every aspect of your printing needs, from device selection and installation to ongoing maintenance and support. With our enhanced service lead agreements, you can focus on your core business operations while we handle the rest.
office printer refresh
Looking to upgrade your office printers & copiers: Get a better deal with Airacom MPS?
Are you still relying on outdated office equipment? Upgrade with Airacom to eco-friendly and efficient A3 or A4 multifunctional devices. Enhance your team's productivity, reduce costs, and support sustainability. Contact us now for a transformative solution!
A4 Multifunctional Printer
A4 & A3 Multifunctional Printer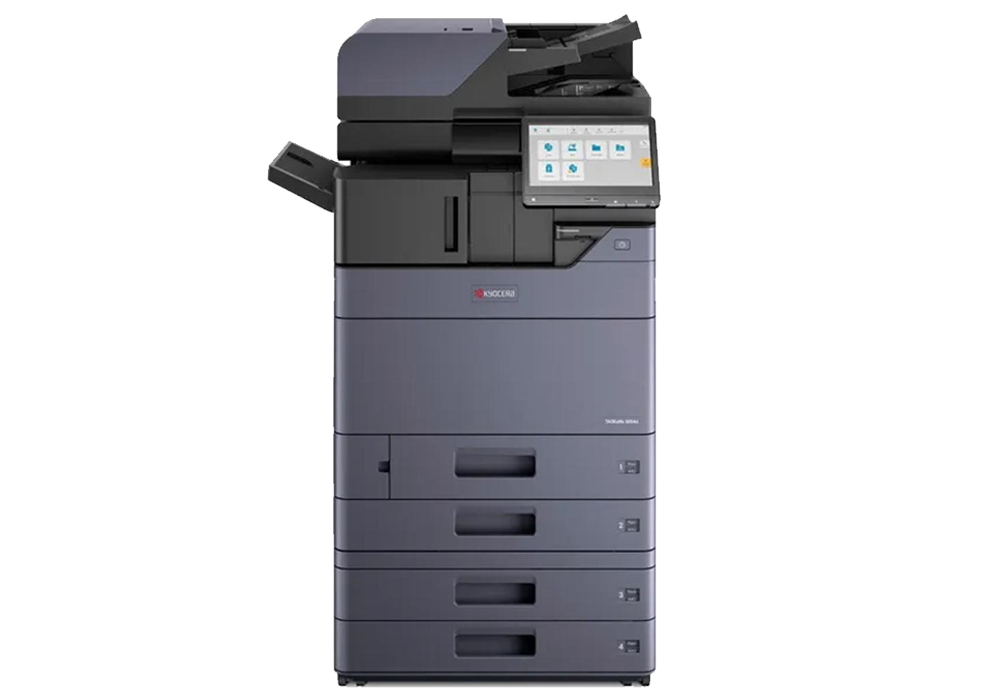 TASKalfa 2554ci
The Kyocera Task Alfa 2554CI is a powerful and reliable multifunction printer for businesses of all sizes, offering fast printing, scanning, and copying, as well as a variety of advanced features and security options.
A4 and A3 colour and mono printer, copier and scanner
Double-sided print, copy and scan
Network printing allows access from different locations
7-inch full-colour touch panel screen
HyPAS™ solution platform enables powerful customisations.
Optional staple, hole punch and booklet-making finishing options
A4 & A3 Multifunctional Printer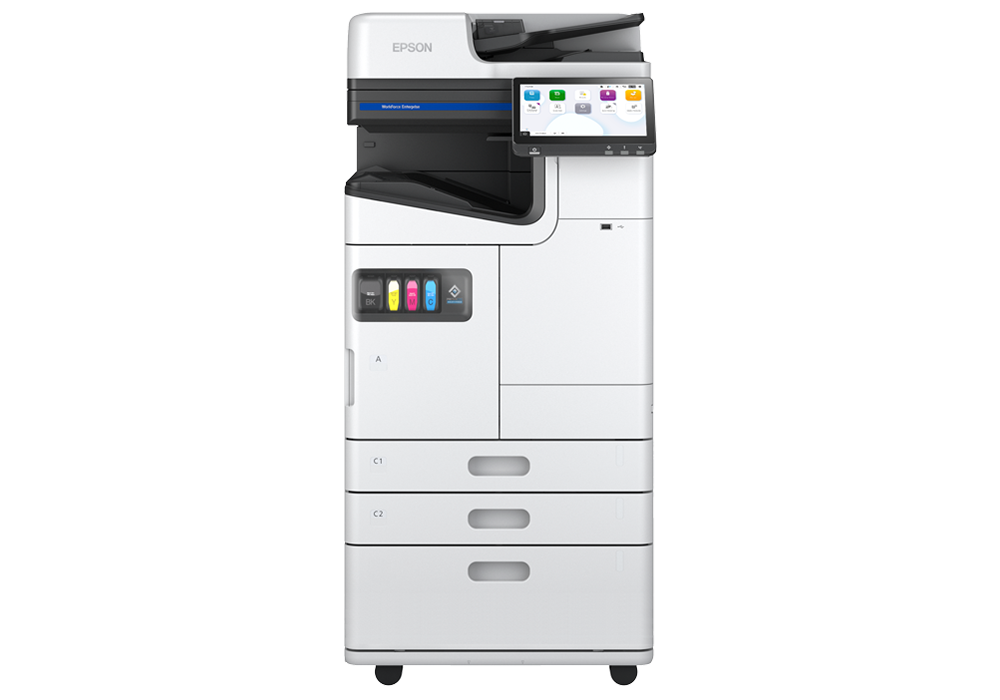 Epson AM-C4000
The Epson WorkForce Enterprise AM-C4000 is a versatile multifunction printer offering fast printing, scanning, and copying, combined with advanced features and security making it ideal for businesses of all sizes.
Prints A3, A4, A5, B4, B5, C4 and C5 colour and mono
Prints on paper, envelopes, labels and custom sizes
Environmentally friendly using less toner and energy
Large 10.1-inch colour touchscreen display
Designed reliable, durable and easy to use for high volume printing
managed print services
We can help you solve your office print challenges by cutting costs & reducing waste
Slash your office printing costs and boost productivity with our managed print services. Enjoy unbeatable printer and copier leasing deals on top brands. Cut your current lease costs by as much as 60%. Reduce your environmental impact with our energy-efficient inkjet and laser office printers.
Multifunction office printers
Our Sustainability Commitment
The need for sustainable printing is clear. Offset today & preserve tomorrow
Offset your paper footprint and combat climate change with our sustainable managed print services. Plant trees equivalent to your print volume and make a tangible difference.
Improve your Toner Recycling
Airacom offers toner recycling services to help businesses reduce their environmental impact.
You print & We'll Plant Trees
Offset your paper footprint and help the environment by planting trees through our certified reforestation program.
It's Our Social Responsibility
Eco-efficient print reduces environmental impact and demonstrates social responsibility.
Environmental Impact
Energy-efficient printers help businesses save money and reduce their environmental impact.
Benefits of Managed Print Services
Managed Print
Save up to 60% on your office printing costs with our managed print service (MPS) plans. MPS is a cost-effective way to manage your printing needs. By streamlining processes, reducing waste, and improving efficiency, MPS can save you up to 0% on your printing costs, while also reducing your environmental impact.
Gain Productivity
Airacom MPS can help your team be more productive by reducing the time and effort they spend managing your office printing needs. With our support, your team can focus on their core responsibilities, resulting in improved performance and increased productivity.
Tailored Servies
Managed print services (MPS) provides customised solutions to meet your organisation's unique office printing needs, ensuring that your printers are set up and managed efficiently from the start. Without MPS, poorly configured printers can lead to inefficiencies, higher expenses, and unnecessary waste.
Sustainability
For eco-conscious businesses, improving office printer sustainability is a crucial aspect. Managed print services are specifically tailored to assist in lowering your environmental impact through minimising paper waste, decreasing energy usage, and cutting carbon emissions.
Why Choose Airacom
Our managed print services are designed for all businesses sizes

Save up to 30% on multifunction & single function printers
With a wide range of A4 and A3 single and multi-function printers, we can save you bundles on your office printers & copiers.

Print management software and managed print services
Tax efficient, low-cost flexible printer leasing and copier hire. Spread the cost over 3 to 5 years.

High volume, low cost production printers for all environments
We offer a complete range of production printing solutions for high-volume print areas and print rooms.

Streamline your processes with document workflow solutions
Document workflow solutions that help you automate and streamline you document-based processes, saving you time and money.
How Managed Print Services Works
Boost team productivity with a managed print service!
As your business grows, so too do your printing needs. But managing a complex printing environment can be time-consuming and costly. That's where Airacom's Managed Print Services (MPS) come in.
MPS is a comprehensive solution that helps you optimise your printing environment and reduce costs. We work with you to assess your current printing needs and develop a customised solution that meets your specific requirements. We can help you:
Reduce Waste
Enhance Efficiency
Decrease your Printing Costs
Increase Eco Sustainability
Airacom MPS what is it and how does it work?
Assessment
Airacom managed print services (MPS) is a comprehensive solution that helps businesses of all sizes optimise their printing infrastructure and reduce costs. We work with you to assess your current printing environment, identify areas for improvement, and implement a customised solution that meets your specific needs.
Device assessment & selection: We will help you choose the right printers and copiers for your business, based on your print volume, usage patterns, and budget.
Deployment and configuration: We will deliver, install, and configure your new devices, and make sure they are integrated seamlessly into your network.
Supplies management: We will automatically track your toner and ink levels and send you new supplies when needed.
Maintenance and Support: We will provide on-site and remote maintenance and support for your devices, so you can focus on your business instead of your printers.
Solution Design
Based on the assessment, a customised solution is designed that meets your specific business needs. This includes designing an optimal printing infrastructure and selecting the right hardware, and software solutions to maximise productivity and minimise costs. the goal of the managed print services solution design is to provide your business with a tailored, cost-effective printing solution that optimises productivity, reduces costs, and meets your specific needs and requirements
Network Services
Incorporating network services is a critical aspect of managed print services. Implementing a managed print service generally involves a comprehensive evaluation of your current printing environment, followed by the development and implementation of a personalised solution that incorporates network services to optimise and streamline your printing infrastructure. This can entail configuring your printers to connect to your network, establishing print servers, administering user access and security permissions, and implementing print policies to minimise waste and expenses. By integrating network services into your managed print solution, you can ensure that your printing infrastructure operates at maximum efficiency, while also minimising downtime and reducing the burden on your IT team.
Implementation
Once the solution is designed, it is implemented in a seamless manner that ensures minimal disruption to your business operations. The implementation process typically begins with the installation and configuration of any new hardware, such as printers, scanners, and multifunction devices. This involves configuring the devices to meet your specific needs and integrating them with your existing systems and workflows.
Once the hardware is in place, the solution design will be implemented, including the establishment of document workflows and access controls, as well as the deployment of any necessary software, such as print management software or document management systems.
After the solution is deployed, the next step is to ensure that the new systems and processes are properly adopted by your staff. This involves training your employees on the new technology and workflows, as well as providing ongoing support to address any questions or issues that may arise.
Ongoing Support
MPS provides ongoing support and maintenance to ensure that your printing environment remains optimal and efficient. This includes remote monitoring, proactive maintenance, and timely replacement of consumables. Ongoing support is an essential component of MPS, helping to ensure that your print environment is optimised for performance, reliability, and cost-effectiveness, and our specialist print management team are on hand to help.
Our guide to choosing the right office printer for your business
There are several different types of office printers, each with its own benefits. The benefits of each type of printer will vary depending on your specific needs, however, some of the most common types of office printers include:
Inkjet printers: Inkjet printers are affordable, compact, and ideal for printing high-quality colour documents and photos. They are easy to set up and use and are a good option for small offices or home offices.
Laser printers: Laser printers are known for their speed and efficiency. They use toner instead of ink, which means they produce high-quality text documents quickly and can handle high-volume printing.
Multifunction printers (MFPs): MFPs are all-in-one devices that can print, scan, copy, and sometimes even fax. They are a great space-saving option for small offices or home offices and can help streamline workflow.
Wide format printers: Wide format printers are used for printing large documents, such as blueprints, posters, or banners. They are ideal for architecture, engineering, and design firms.
3D printers: 3D printers use a process called additive manufacturing to create three-dimensional objects from a digital file. They are commonly used in product design, engineering, and architecture.
managed print service coverage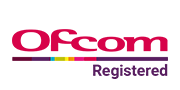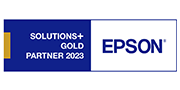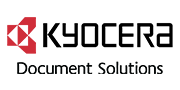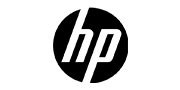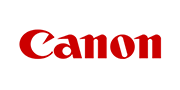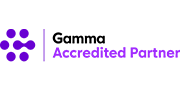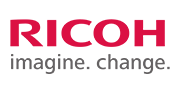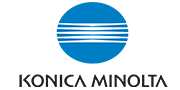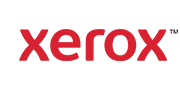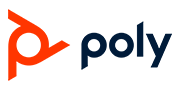 Get an office printer quote
Get a quote for your office printers and copiers today!
Need to update your office printers and copiers? Or want to get a better deal on MPS? Complete our short form and an expert will contact you.
Get the best office printer deal for your growing team
Airacom is a leading provider of office printing solutions. We offer a wide range of printers and copiers from top brands, as well as MPS programs to help you optimize your print environment and reduce costs.
Get a free quote on office printers and copiers in less than a minute. Compare prices from top brands and get the best deal for your business.
Boost productivity with the best photocopiers for your business
Airacom has been a leading provider of business photocopiers and copiers for over a decade. We can help you choose the right device for your needs and budget.
Contact us today for a free, no-obligation quote on office copiers, and see how much you can save on your teams photocopying costs.
Cut your print costs with reliable & cheap office printers
We understand that businesses are on a budget, so we offer a range of affordable office printers and copiers that still offer good quality and features. We can also help you save money on your printing costs with our managed print services.
Get a free quote on affordable printers and copiers for your business today.
† Office printers can range in price from £1,000 to £15,000 or more, depending on the volume of printing you need to do. Contact us to get a free quote on the right printer for your business.
High-quality monochrome & colour office printers
Whether you need a colour office printer for marketing materials or a monochrome office printer for high-volume text documents, we have the right printer for you. Our managed print services ensure seamless integration and support.
Choose from a wide range of desk and floor-standing printers. Our team can help you customize your print environment with the right accessories and finishing options.
Buy A4 & A3 office printers & photocopiers made simple
Airacom specialises in printer leasing. We offer a wide range of A3 and A4 printers from top brands, such as HP, Canon, and Epson. Get expert advice and support when choosing the right MFD for your team, and lease printers from 2 to 5 years. Get a free quote today.
MPS – Managed print services for complete control
Your team will never need to worry about toner or print consumables again with a managed print services (MPS) plan. MPS automates your office print management and replenishes supplies only when needed.
Managed printer leasing: Simple, flexible & cost-effective
Leasing office printers and photocopiers empowers businesses to leverage significant tax advantages, preserve crucial working capital, and stay at the forefront of print technology.
MPS leasing offers flexible terms ranging from 2 to 5 years, so you can tailor your investment to suit your business needs. Additionally, capital allowances permit the deduction of a portion of the equipment costs from your annual taxable profits, further optimising your financial resources.
Explore HMRC lease types and variations
HM Treasury 2021 budget 130% super deduction
Airacom is a professionally managed print services provider in the UK. We are not tax experts – Always consult a tax expert for professional advice on tax matters.
What are the benefits of leasing office printers and photocopiers?
Leasing printers and photocopiers through Airacom allows businesses to manage costs with fixed monthly payments, preserving working capital while accessing the latest technology. This option also offers tax advantages by allowing equipment cost deductions from annual taxable profits. Flexible payment terms ranging from 2 to 5 years enhance budgeting and financial planning.
† Always consult a tax expert for professional advice on tax matters.
Airacom managed print specialists
We make leasing office printers simple, straightforward and transparent. Contact us today.

enquiry form
Tell us about your office printer and we will do the rest.

Phone
Sales: 0330 175 8374

Email
hello@airacom.com

we are Open
08:00 – 18:30 Monday
08:00 – 18:30 Tuesday
08:00 – 18:30 Wednesday
08:00 – 18:30 Thursday
08:00 – 18:30 Friday
08:00 – 18:30 Saturday
08:00 – 18:30 Sunday
Print IT Services
Remote Work Solutions
Remote working is growing in popularity, so get ahead with your remote and hybrid working strategy to outpace your competition.
Microsoft Teams Direct Routing
Make and receive phone calls to or from landlines and mobiles via Microsoft Teams with Direct Routing.
Teams Managed Service
Get all the professional help and support to set up, manage and run your Microsoft Teams business services.
Business Connectivity
Review our dedicated business connectivity services. Adopt solutions that scale with your business.
PaperCut MF 23.0
What's new with the latest version of PaperCut 23.0, the most scalable print management solution available?
Migrate to VoIP
Five easy steps to migrate from outdated PSTN or ISDN systems to VoIP unified comms.
Get 1K Free copies with our managed print services when you buy a printer
Looking to upgrade your office printer? – Pick up a brand new printer from Airacom with a managed print service agreement for peace of mind and get the first 1K copies FREE, every month!
Offer for new customers who lease a new printer for 60 months with a managed print services agreement.
Customers must pass a credit check to be eligible. Offer includes 1K free pages/month in colour or black and white, with additional pages charged at an agreed rate. Offer subject to availability and may be withdrawn without notice.
Offer cannot be combined with other offers/promotions. Managed print service agreement terms apply. The customer is responsible for taxes and fees. Other terms and conditions may apply.