Enhancing public safety and security with advanced communication solutions
Airacom provides advanced communication and connectivity solutions to the security industry, enabling security professionals and guards to communicate securely, access critical information, and enhance operational effectiveness.
The security industry is an essential component of our society, responsible for protecting people, property, and assets from various threats. From private security firms to law enforcement agencies, security professionals work tirelessly to ensure public safety and maintain order. However, the security industry faces numerous challenges, including increasing cyber threats, changing regulations, and new technology developments. It is vital for security companies to embrace innovation and invest in new solutions to overcome these challenges and stay ahead of emerging threats.
Airacom is committed to providing advanced communication and connectivity solutions to the security industry to help companies overcome these challenges. Our technology solutions enable security professionals to communicate securely, track assets and personnel in real-time, and access critical information in the field, ultimately enhancing their operational effectiveness.
security industry global Challenges
Health and Safety:
Security personnel are at high risk of physical harm and injury due to the nature of their work. The COVID-19 pandemic has added another layer of concern. According to the UK Health and Safety Executive (HSE), in 2020/21, there were 69,208 non-fatal injuries reported under the RIDDOR (Reporting of Injuries, Diseases and Dangerous Occurrences Regulations) for the security and investigation activities sector. In the same period, there were also two fatal injuries reported. This highlights the importance of implementing robust health and safety measures within the security industry. To overcome these challenges, security companies can invest in training programs and mission-critical technologies.
Hiring & Training:
Hiring and training competent security personnel can be a challenge. A study by the Security Industry Authority (SIA) found that 64% of security companies in the UK have difficulty finding qualified personnel to fill job vacancies. Additionally, only 15% of security personnel had received training in counter-terrorism measures. This emphasises the need for security companies to invest in comprehensive training programs to attract and retain competent personnel. To overcome this, security companies can provide ongoing training to their staff to keep them up-to-date on the latest security technology, threat assessments, and emergency response procedures.
Technology:
Advancements in technology have created both opportunities and challenges for security companies. While security cameras, access control systems, and biometric scanners have improved security measures, they have also made it easier for cybercriminals to hack into security systems. A survey by Security Buyer found that 76% of security professionals in the UK believe cybersecurity is the biggest challenge facing the security industry. Furthermore, the same survey revealed that 49% of organizations have experienced a cybersecurity breach in the past 12 months. This highlights the need for security companies to prioritize cybersecurity measures and invest in cybersecurity measures, such as firewalls, intrusion detection systems, and employee training on phishing scams.
Security:
The security industry faces constant threats from terrorism, cybercrime, and physical attacks. According to a report by the Centre for the Protection of National Infrastructure (CPNI), the UK's critical infrastructure, such as power plants, transport systems, and communication networks, face various threats, including terrorism, cyber-attacks, and espionage. The report found that insider threats and supply chain vulnerabilities were among the most significant concerns for the security industry. This highlights the importance of implementing comprehensive security plans and collaborating with relevant stakeholders to address security threats effectively.
Mission critical communications
Streamline your security operations with push to talk radios
Push-to-talk (PTT) is a communication technology that enables security professionals to communicate instantly and securely with one another at the push of a button. PTT solutions are ideal for the security industry as they provide reliable, real-time communication in high-pressure environments, such as emergency response situations, where every second counts.
Airacom PoC technology enables security teams to communicate across large groups and directly with office based dispatchers quickly and efficiently, enhancing operational effectiveness and situational awareness.
Enhance your security operations with reliable connectivity
Connectivity solutions enable security professionals to stay connected and access critical information in real-time, regardless of their location. With advanced connectivity solutions, security teams can improve their situational awareness and enhance their operational effectiveness, enabling them to respond more quickly and effectively to incidents.
security Enterprise mobility
Maximising efficiency and cost savings with cloud hosted telephony for security businesses
Unified Communications as a Service (UCaaS) and cloud-hosted telephony solutions enable security businesses to improve their communication and collaboration capabilities, both in the office and at command centre locations.
With UCaaS, security professionals can access a range of communication channels, including voice, video, messaging, and file sharing, all in one platform. Cloud-hosted telephony solutions provide flexible, scalable, and cost-effective communication solutions that enable businesses to manage their communication systems more efficiently.
Microsoft Teams Direct Routing
Horizon Collaborate UCaaS Platform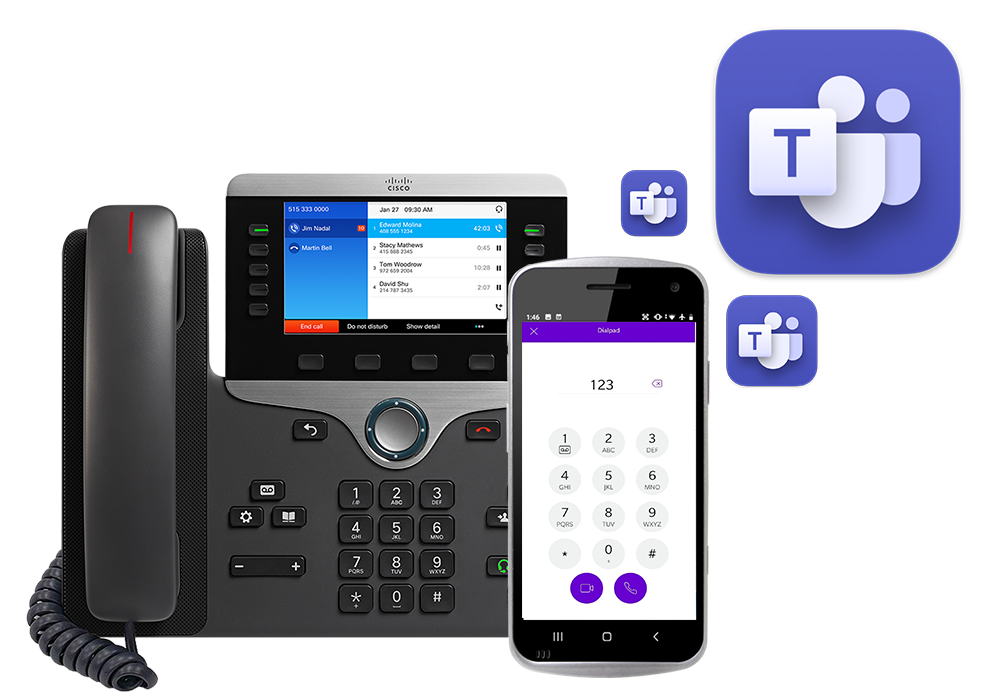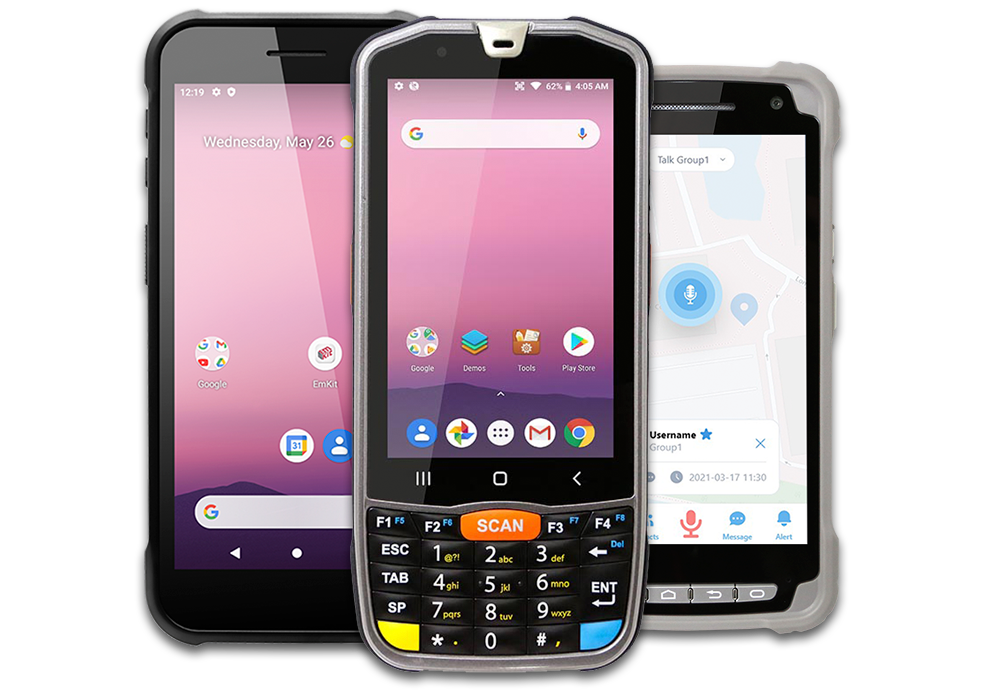 Rugged mobile devices designed for demanding environments
Rugged mobile devices are purpose-built to withstand the demanding environments and hazards security professionals encounter. These devices are engineered to endure harsh conditions, with exposure to water, dust, and extreme temperatures. Making them an essential tool for security guards who require reliable communication, and access to critical information.
Secure your business mobile devices from mobile cyber attacks
Mobile Threat Defence (MTD) solutions offer security businesses a comprehensive approach to protecting mobile devices from cyber threats. With MTD solutions, security professionals can identify and prevent threats such as malware, phishing attacks, and data leakage, ensuring that sensitive information remains secure.
MTD solutions offer features such as advanced malware detection, secure web browsing, and remote device wipe, making them an essential tool for businesses operating in high-risk environments.
Explore Managed Security Services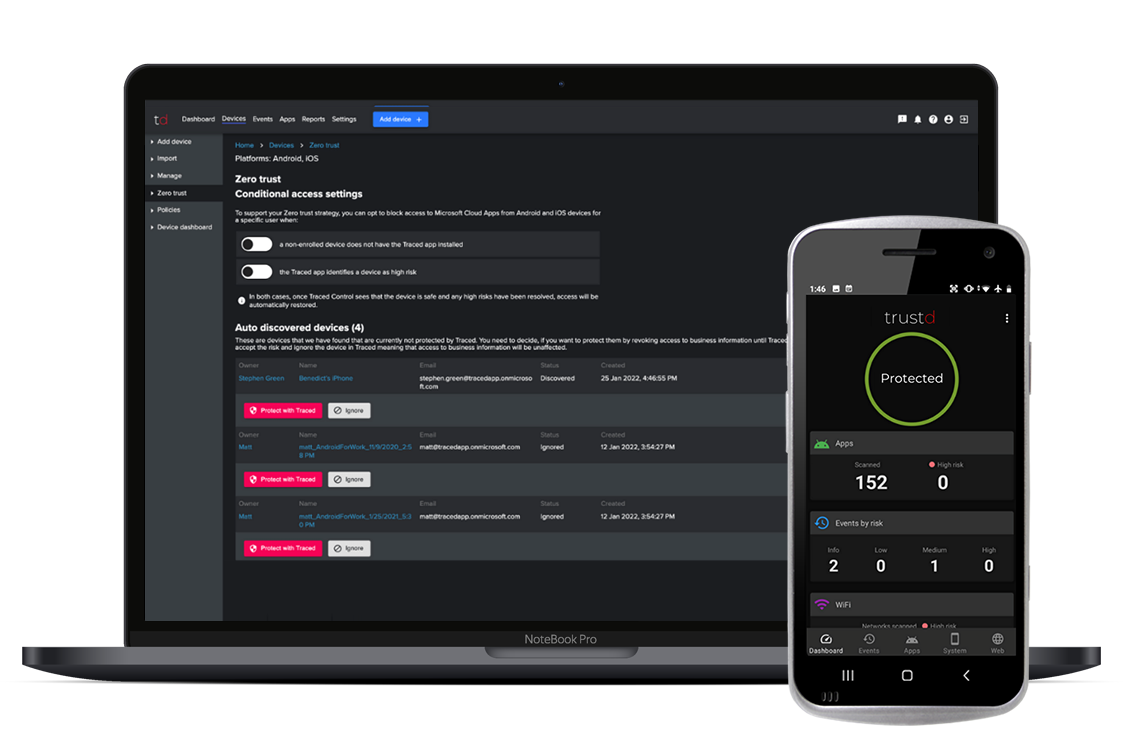 Security Workforce management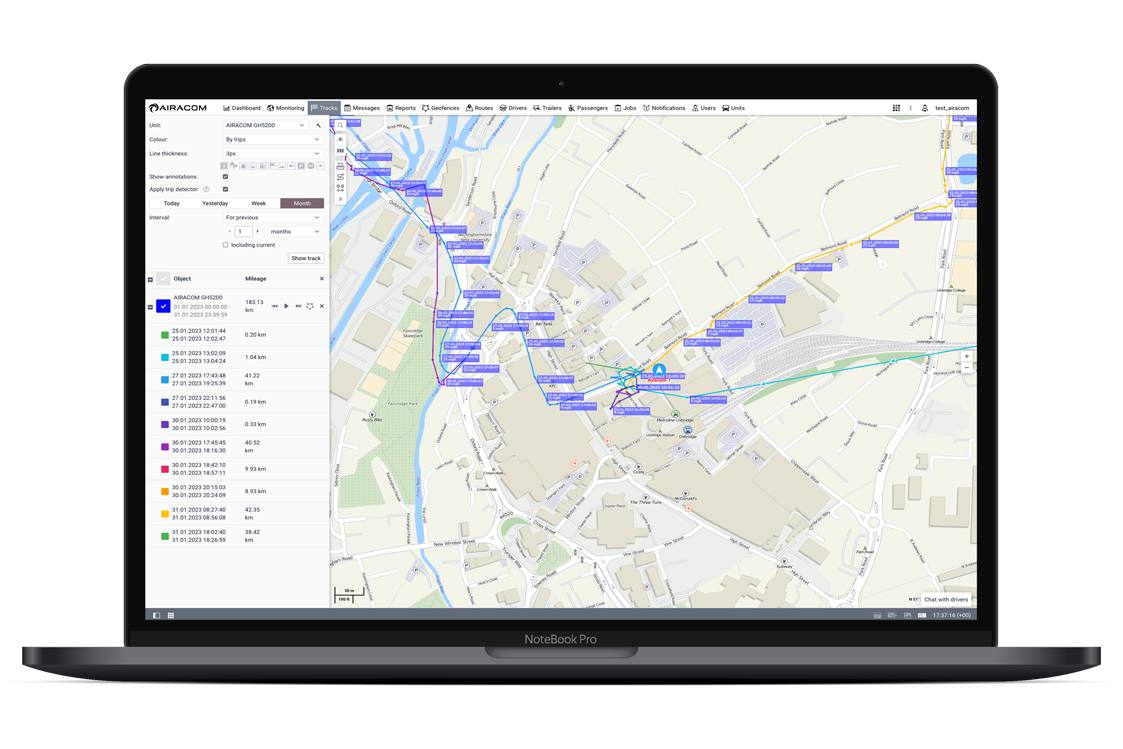 Real time security vehicle tracking solutions
Vehicle tracking solutions enable security businesses to track and monitor their fleet of vehicles in real-time, increasing operational efficiency, and improving asset management. With vehicle tracking solutions, businesses can monitor driver behaviour, reduce fuel costs, and improve customer service by providing more accurate delivery times.
Vehicle tracking solutions offer features such as real-time location tracking, route optimisation, and geofencing, making them essential tools for businesses operating in the security industry.
Track your vehicles and vehicle fleets
Real time personnel tracking for remote security teams
People location solutions enable security professionals to track and monitor personnel in real-time, improving personnel safety, and enhancing operational efficiency. With people location solutions, security teams can monitor personnel movements, ensure that personnel are safe in high-risk environments, and locate personnel quickly in emergency situations.
People location solutions offer features such as real-time location tracking, geofencing, and panic buttons, making them an essential tool for businesses operating in the security industry.
Business services for Security companies
Professional voice and data services for security guards and companies
Push to Talk
Replace two-way radios with Airacom APTT push to talk offering near-national coverage over any IP network.
Workforce Management
Enhance frontline safety with location monitoring, geofence clock, clock out, incident reporting, and job allocation for staff.
Cloud VoIP
Reliable cloud-hosted phone systems to connect your security offices and remote workforce with leading business critical communications.
Connectivity
Get superfast business broadband to run your business sites, cloud applications and enterprise SD-WAN services.
Business Mobile
Improve site productivity with the right mix of rugged devices using a business-only 4G and 5G superfast network.
Business WiFi
Business WiFi packed with the security and flexibility your sites need, with built-in failover and redundancy.
Featured resources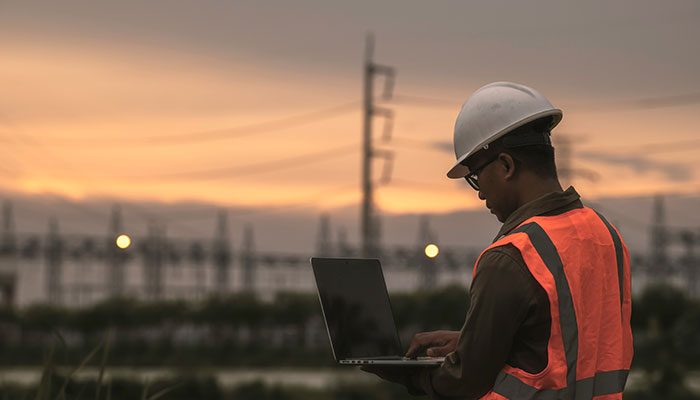 Mobilise your workforce
Replace two-way radios with Airacom push to talk offering near national coverage over any IP network.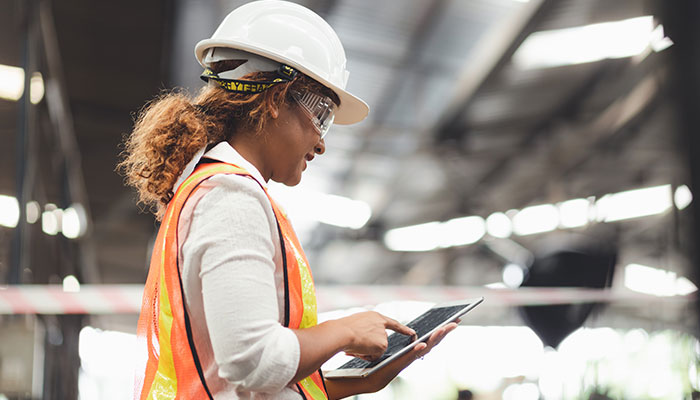 Connect your project site
Utilise IoTs and Sensors to gain real-time data analytics across your sites to make informed business decisions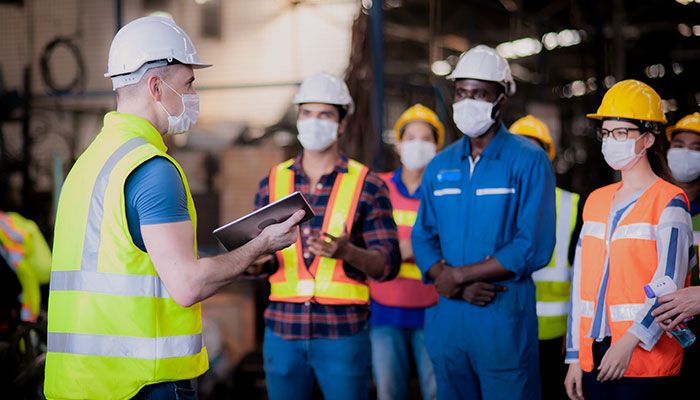 Protect your team
Enhance workforce safety with location monitoring to better manage employees operating remotely or alone