Beat the broadband price increase and fix your costs for 2 years
We know the importance of fast, reliable business broadband and the difference it makes to busy offices and employee productivity. This is why when you sign up for any broadband connection, we will freeze your monthly price for two years.
With our high-performing, ultra-reliable business broadband deals, you can enable your teams to do more online with speeds up to 300 Mbps. Plus, our business grade broadband services won't be slowed down by residential traffic.
Companies large and small choose Airacom business broadband for fast, secure connectivity
The UK's PSTN and ISDN network will switch off in 2025, affecting all businesses and services utilising these circuits. We have already started migrating our clients to the ALL-IP network with high-speed broadband connectivity to future-proof your business.
Find out which UK Areas we Cover
Broadband to make your business thrive
Get the right mix of business broadband connectivity to help your business thrive.
Hybrid working needs fast broadband
Hybrid working is here to stay, but it's not a viable option for those with bad business broadband.
ISDN switch off, what does it mean for you?
2025 all PSTN and ISDN services will switch off. Your broadband is critical to run your services.
Stop overpaying for business broadband
Many companies large or small are simply paying far too much for their business broadband.
WHOLESOME BUSINESS BROADBAND
Are you confused about broadband or looking to explore new options?
Every business, regardless of size, needs a certain level of performance with a guaranteed set of features from its internet service. Here are our essential tips you should look out for when your business needs to update or upgrade its business broadband connectivity.
Faster speeds
Better support
Increased security
Need for static IP addresses
Run VoIP and high-bandwidth apps
Faster download speeds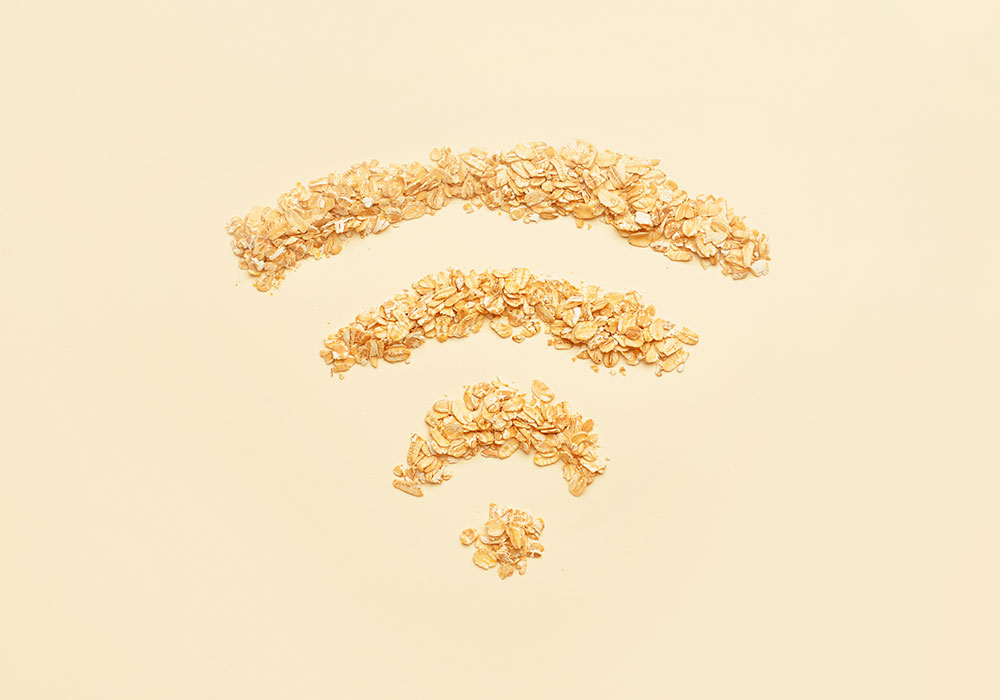 Faster Speeds – Broadband speed is essentially how quickly you can upload or download data using your internet connection. Speed depends on the type of broadband you have and your location. Business ADSL is a budget business broadband with speeds of around 17Mb. Superfast FTTC, Fibre to the Cabinet broadband, can deliver up to 76Mb, or Ultrafast business broadband delivering speeds up to 10Gb may be the best route.
Better Support – Most businesses today rely on a fast, reliable internet connection. Should something go wrong, downtime can be very costly. Our focus is supporting and delivering exceptionally high customer service and support to our business broadband customers.
Improved Security – Global instability combined with cyber threats and threats from bad actors means your security is critical to your business's smooth running. It's not just viruses and malware, but also phishing scams and hackers, and even infected devices used by your employees you must guard against.
Static IP Address – While most of your network-connected devices will receive their IP addresses dynamically through DHCP, you may need to reserve a part of your network for static IP addresses, enabling devices such as routers, printers, FTP servers, and DHCP servers to operate effectively.
High Bandwidth Apps – If your business uses hosted voice (VoIP), video conferencing or high bandwidth applications, then you need to take serious consideration as not all broadband is equal. With access to Tier 1 and Tier 2 broadband providers in the UK, we can help guide you to the best broadband technology at the lowest prices.
Business Broadband Services
Superfast Fibre Broadband
If you need more reliability and faster speeds within your business, superfast business fibre broadband could be the ideal next step. Superfast allows you to take advantage of VoIP products or cloud services.
Unlimited data usage
Download bandwidth options of 38 Mbps or 76 Mbps and upload speed of up to 19 Mbps
24/7/365 UK-based support and customer service
12, 24, or 36-month contracts available
Free WiFi router and static IP address
Ultrafast Fibre Broadband
Ultrafast is the best business broadband we offer. It can handle the basics like email and web browsing while allowing you to take advantage of data-heavy applications.
Unlimited data usage
Download bandwidth options of 150Mbps G.fast or 300Mbps FTTP
24/7/365 UK-based support and customer service
12, 24, or 36-month contracts available
SoGEA Business Broadband
Customers today do not always want a phone line with their broadband. With SoGEA you can get a fast hybrid fibre broadband connection to future-proof your business connectivity services.
Unlimited data usage
Download speeds of up to 80 Mbps
24/7/365 UK-based support and customer service
12, 24, or 36-month contracts available
Single order for phone and broadband
Free WiFi router and static IP address
Our brief guide to getting better business broadband
Number of Users
Determine how many users your broadband connection needs to serve in your office, both people and IT endpoints.
Service Use Case
Do you need broadband for basic internet browsing and apps, or do you use VoIP, video conferencing & high bandwidth software?
Resilience
Do you require a backup service in case of a fault on the primary connection? Or can your business handle a disruption?
Existing Network
Do you currently have a wired network in your place of work, or do you connect all your devices via a wireless (WiFi) network?
Offsite Backups
Saving backups locally is not a failsafe. Faster broadband is needed to back up and recover critical data quickly.
Pricing
Your ideal ISP should have the value of speed and features at a competitive price.
Speed
Not all postcode areas are equal. You want to get the fastest speeds at the best price! So talk to your ISP.
Hybrid Working
Do you intend to use hybrid working? Poor broadband means you may miss out on the benefits of hybrid work.
Improve your team's collaboration through technology
What is UCaaS
Cloud delivered unified voice & data communications so that you can run your business from anywhere.
Business Lease Line
Dedicated Leased Lines offer the fastest speeds with consistent bandwidth for data hungry businesses.
Cloud Migration in 5 Steps
We can help you migrate and manage your connectivity and telephony services to run more effectively.
Business Phone Systems
Leverage the benefits of a Cloud PBX system for your remote and hybrid working employees.
IoT SIM data services
Optimise your operations with our IoT SIM data services, designed for seamless integration and reliable performance.
Migrate to VoIP
Manage your remote workforce seamlessly with an all-in-one communication, task & shift management platform.
Is your IP telephone system more than 2 years old, then it's time to upgrade!
Upgrade to a Cloud-PBX and benefit from remote and hybrid working capabilities, plus benefit from our all-inclusive phone system and call packages with unlimited calls to 01, 02, 03 and 07 UK local, national and mobile numbers.