Embracing the future of pharma with unified communications
The COVID-19 pandemic has brought about significant changes in the pharmaceutical industry, prompting companies to reassess their operations and service delivery. With a shift towards remote working and mobility restrictions, many companies are investing in emerging technologies to adapt to the new normal.
Unified communications can also play a role in enhancing security and collaboration in the pharmaceutical industry. Enabling secure and reliable communication and collaboration solutions among employees, including those working remotely or in the field ensures critical information is shared efficiently and securely. Pharmaceutical companies are vulnerable to cyber attacks and are often targeted for their valuable intellectual property and sensitive data.
The most common way that pharmaceutical companies are hacked or fall foul of cyber crime is through phishing attacks, where employees are tricked into revealing sensitive information or clicking on malicious links that can compromise the company's network and data. With a large number of employees using either a company-issued smartphone or their own under a bring your own device (BYOD) work policy, it is critically important all devices that have access to the network or corporate software use a reliable and trusted mobile threat defence solutions to protect their devices and company secrets from sophisticated attacks. By implementing a range of security measures, including physical security, cybersecurity, supply chain security, and unified voice and data communications, pharmaceutical companies can help to address these challenges and maintain a secure and safe environment for all stakeholders.
Pharmaceutical Challenges
Resistance:
In the pharmaceutical industry, resistance to change and strict regulations make it challenging to adopt new technology, and some manufacturers may prefer to stick to paper records. To overcome this resistance, it is essential to present the return on investment (ROI) and long-term benefits of digital solutions. Technology should be presented with a roadmap for the organisation to grasp the efficiency gains and process integration. Up-front costs should not drive a decision to adopt new technology, but rather the long-term benefits of resolving technology challenges in the pharmaceutical industry.
Productivity:
The pharmaceutical industry faces several productivity challenges, including the need to streamline processes, reduce costs, and improve collaboration among employees and departments. Unified communications (UC) can play a significant role in overcoming these challenges. UC tools such as instant messaging, voice and video conferencing, and file sharing can help employees communicate and collaborate in real-time, reducing response times and improving overall job performance. As seen with the COVID-19 pandemic, building resilience into your network with remote and home working increases business agility.
Hazardous Areas:
Pharmaceutical companies have hazardous areas such as laboratories, storage areas, and production facilities where potentially explosive atmospheres can occur, requiring strict safety measures to prevent accidents and ensure worker safety. Processing rooms where flammable solvents or powders are used or produced or areas where flammable liquids, gases or vapours are stored, transferred or dispensed including dust or powders generated, handled or stored in significant quantities all pose a safety risk and make the challenges of deploying a UC strategy more difficult but not impossible.
Security:
The pharmaceutical industry faces a range of security challenges that can pose a threat to the safety and well-being of employees, patients, and the general public. These include theft of valuable drugs and intellectual property, product tampering, counterfeiting, and cyber attacks on critical infrastructure. In addition, pharmaceutical companies must comply with strict regulatory requirements, including data privacy laws. UC can play a role with secure and reliable voice and data services enabling teams to work remotely while protecting their IP with robust cyber security and mobile threat detection.
Pharmaceutical push to talk, instant group collaboration
Pharmaceutical companies use Airacom's push-to-talk (PTT) instant group communication platform to enable real-time collaboration between different teams and departments. Our platform allows employees to quickly communicate and share information with large talk groups or individuals anywhere in the world at a press of a button, improving overall efficiency and response times.
Breakdown silos: Airacom PoC enables teams to break down communication barriers. Helping teams working on complex projects to get the answers they need instantly.
Emergency situations: If there is a safety concern in a manufacturing facility, employees can quickly notify the relevant personnel through PTT. This can help to prevent accidents and improve site safety.
Security: Improve the overall security posture of your pharmaceutical plant and office using PTT to alert personnel of security threats or suspicious activity, preventing theft and unauthorised access to your facility.
Unified communications for next generation pharma companies
The pharmaceutical industry has seen increasing adoption of unified communications (UC), as it offers increased voice, video, instant messaging, file sharing and email integration in a single platform to improve communications and collaboration across geographically dispersed teams. Providing your teams with the tools to enhance productivity and streamline operations should be mission-critical.
Expanded collaboration: With UC tools your research and development, sales, marketing and productions teams can be joined-up and collaborate in real-time even if they work remotely, hybrid a combination of both or across multiple global office locations.
Fast connectivity: Upgrading to superfast broadband connectivity is essential for pharmaceutical operations to run cloud services, utilise remote workers, and rely on IoT devices. Connectivity provides real-time access to critical data and improves collaboration and productivity across your teams leading to greater efficiency and more output.
Upgrade to ultrafast business fibre broadband
Be ready for the PSDN and ISDN switch-off
Dedicated lease lines for faster in-store WiFi
Explore SD-WAN as a more efficient wide-area network
PoC Radios
Pharma PoC radios are the walkie talkie alternative offering pharmaceutical teams instant collaboration over any IP network.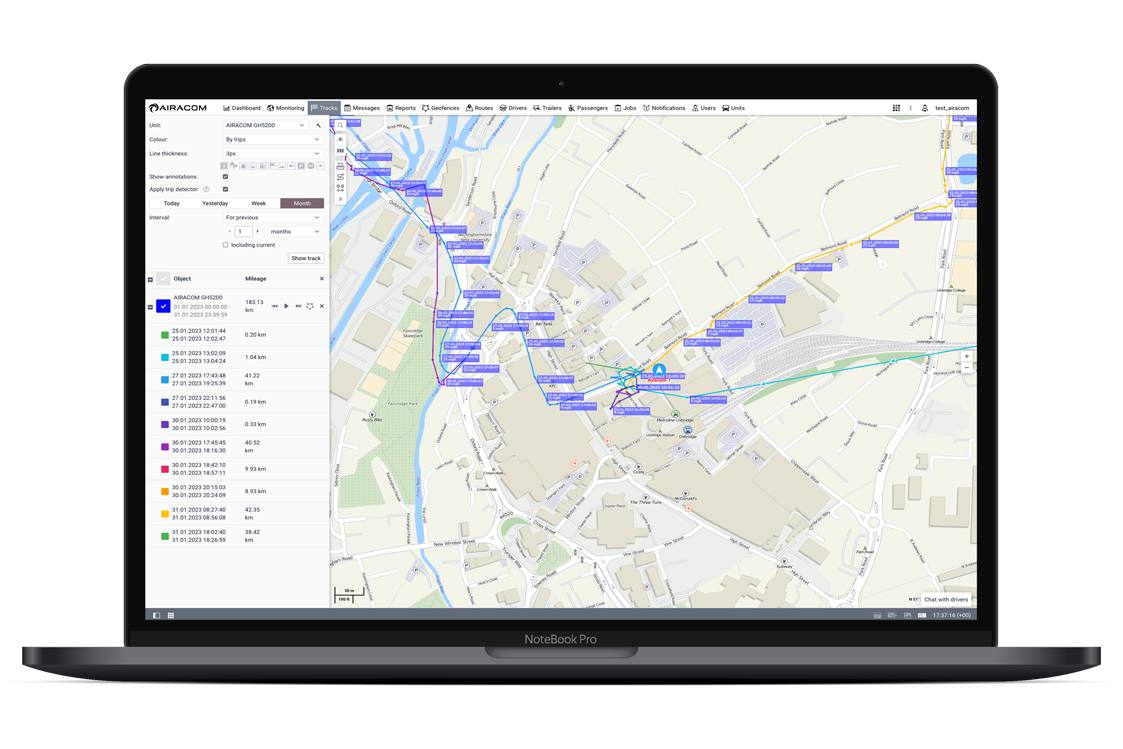 Pharmaceutical temperature controlled vehicle fleet tracking
Utilise advanced pharmaceutical fleet tracking solutions to increase transparency, efficiency, and security in the transportation process. Real time tracking of shipments allows for timely interventions and minimises the risk of delays, loss, or damage to goods. Additionally, accurate and up-to-date data can help ensure that temperature-sensitive drugs are transported in a verifiable and correct manner, protecting their integrity and your bottom line.
Track your pharma vehicle fleet
Real time people tracking and resource management
Tracking employees working remotely, alone or in areas classified as high-risk such as potentially explosive atmospheres provides a layer of safety in the event of an emergency or accident, GPS tracking can help locate employees quickly, enabling faster response times and potentially saving lives. Airacom people tracking solutions are available in a range of deployable options dependent on your use case and requirements.
Pharma services
Professional voice and data services for big pharma
Push to Talk
Replace two way radios with Airacom APTT push to talk offering near national coverage over any IP network.
Workforce Management
Enhance frontline safety with location monitoring, geofence clock, clock out, incident reporting, and job allocation.
Cloud VoIP
Reliable cloud hosted phone systems for your pharma companies looking to establish a hybrid work policy.
Connectivity
Get superfast broadband to run your pharma business's critical applications and services from Fibre to SD-WAN.
Business Mobile
Improve site productivity with the right mix of rugged devices using a business only 4G and 5G superfast network.
WiFi for Pharma Sites
Pharmaceutical WiFi is packed with features, security and flexibility over 4G and 5G connectivity with built-in failover.
Featured Resources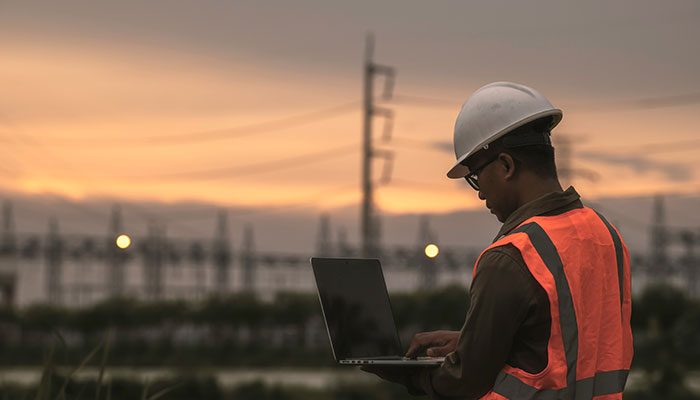 Mobilise your workforce
Replace two-way radios with Airacom push to talk offering near national coverage over any IP network.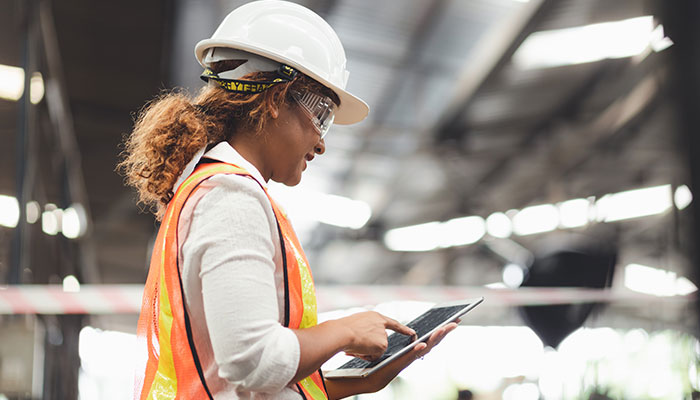 Connect your project site
Utilise IoTs and Sensors to gain real-time data analytics across your sites to make informed business decisions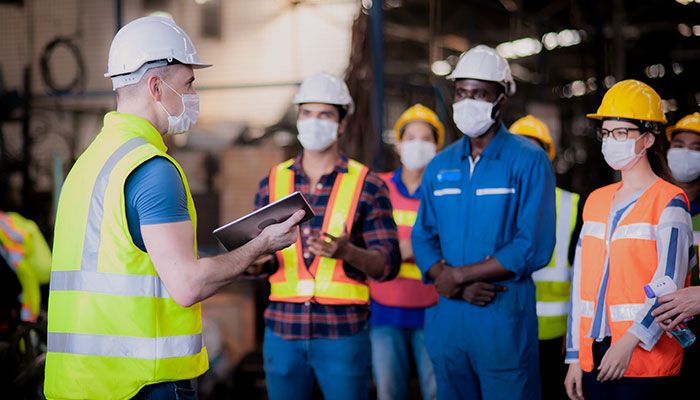 Protect your team
Enhance workforce safety with location monitoring to better manage employees operating remotely or alone