Protecting your team from work related risks
Protecting your workforce is a top priority, no matter where they work. As more employees work alone, remotely, or in hazardous areas, companies must take steps to ensure their safety and security.
With the growing trend towards digitalisation, more and more employees are working alone or remotely, including those in hybrid work initiatives, public-facing roles, and hazardous areas. However, such work environments can pose significant risks to employees' safety and security, making it essential to protect them.
Our range of cutting-edge technology solutions can help to protect your employees, no matter where they work. with real-time location monitoring, instant collaboration, innovative unified communications, and mobile devices to safeguard your employees.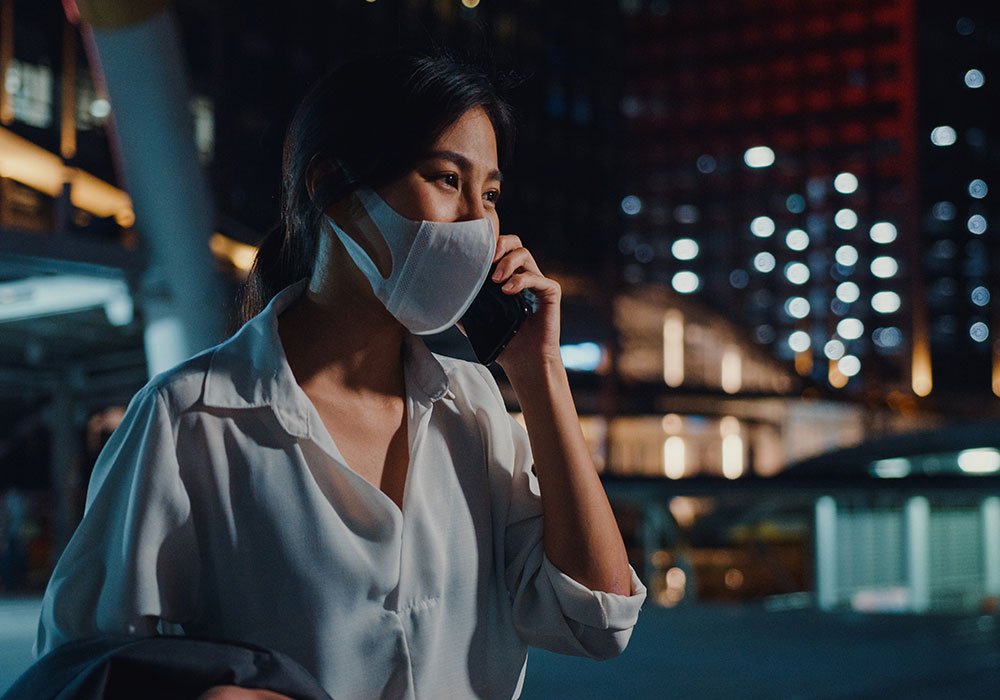 The importance of employee location monitoring
Employee location monitoring is critical for safeguarding employee safety and security, particularly those working alone or in remote locations. By tracking real-time employee movements, companies can quickly respond to accidents or security threats and optimise business operations. Our advanced employee tracking system provides valuable insights into employee movements and work patterns, enhancing overall productivity and safety. Here are six scenarios where employee location monitoring can be beneficial:
Field workers operating alone or in remote locations
Healthcare workers providing home care to patients
Retail workers working in high-risk areas or late nights
Construction workers on large job sites
Transportation workers and truck drivers working alone
Employees working in hazardous areas such as oil & gas
Push to talk & dispatch console software to protect remote workers
Airacom's push-to-talk software and dispatch console protect employee safety and enhance business operations. Employees can communicate in real-time using their mobile devices, making it useful for hazardous or remote environments. The dispatch console provides centralised command and control, enabling businesses to manage their workforce and respond quickly to incidents. These solutions provide reliable communication, location tracking, and increase productivity. Airacom PTT is used in many industries, here are six examples:
Hospitality staff responding to guest requests or security concerns
Security personnel patrolling large properties
Event staff coordinating efforts to keep attendees safe
First responders coordinating rescue operations
Logistics teams coordinating deliveries and pickups
Manufacturing team reporting potential safety hazards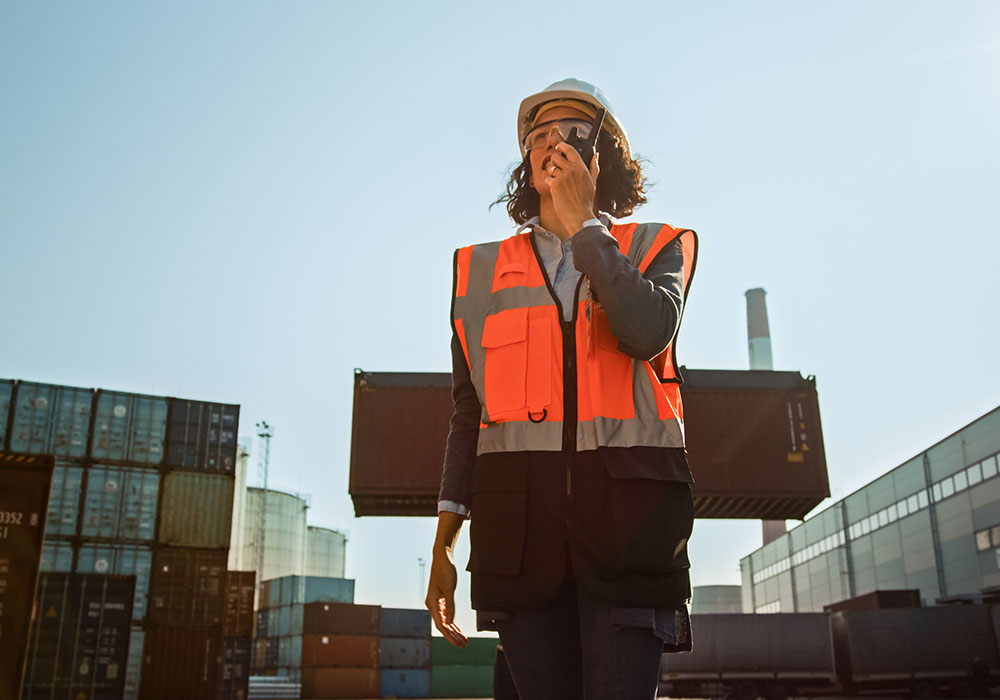 Identifying Risks
One of the primary challenges for businesses is identifying potential risks and vulnerabilities that could threaten their staff. This requires a comprehensive risk assessment that considers all aspects of the workplace environment, including the physical layout, equipment, and human factors.
Implementing Safety Measures
Once potential risks are identified, businesses must implement effective safety measures to mitigate them. This can be challenging, particularly for businesses with limited resources, as implementing safety measures can be costly and time-consuming.
Ensuring Compliance
Many industries are subject to regulatory requirements related to employee safety, such as OSHA regulations in the United States. Businesses must ensure that they comply with these regulations, which can be complex and time-consuming.
Providing Adequate Training
Providing comprehensive safety training for employees is essential for safeguarding their well-being. However, training can be expensive and time-consuming, particularly for businesses with high turnover rates.
Addressing Cultural Issues
Safety is not always a top priority in some workplaces, and employees may resist safety measures. Addressing these cultural issues can be challenging and requires a concerted effort from management and employees alike.
Managing Remote Workers
As more employees work remotely or in isolated locations, it can be challenging for businesses to monitor and safeguard their safety. Implementing effective communication and location monitoring solutions is critical for protecting remote workers.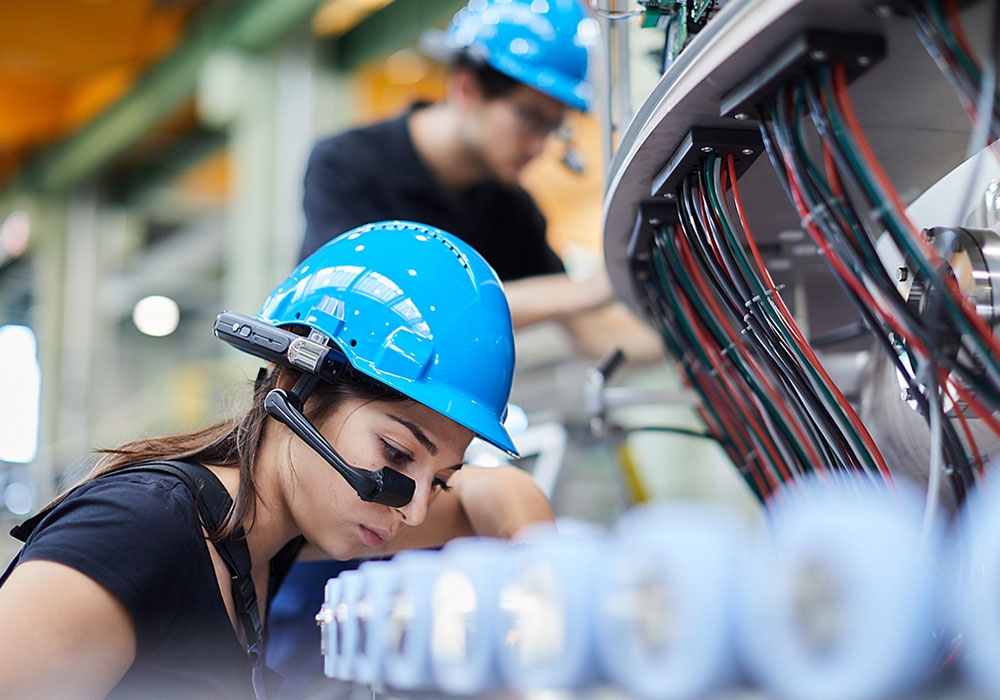 BView next generation (AR) assisted reality headset
Brochesia's BView AR headset offers remote assistance and collaboration for field workers in manufacturing, logistics, healthcare and emergency response using the latest RealWear rugged headsets.
Real-time assistance with remote experts
Bring engineers onsite from anywhere in the world
Access digital information & diagrams to speed up work
Operate handsfree to increase safety and efficiency
Solutions to connect people, places and projects
Remote Working
Remote working is here to stay, so get ahead with our remote and hybrid working solutions for SMEs and large businesses.
Microsoft Teams Direct Routing
Make and receive phone calls to or from landlines and mobiles via Microsoft Teams with Direct Routing.
Teams Managed Service
Get all the professional help and support to set up, manage and run your Microsoft Teams business services.
Business Connectivity
Review our dedicated business connectivity services. Adopt solutions that scale with your business.
IoT SIM Data Services
Connect your IoT sensors, connected objects, devices and remote and hybrid teams with 4G/5G LTE.
Migrate to VoIP
Migrate from outdated PSTN/ISDN to VoIP UC in 5 simple steps, future-proofing your business in time for the 2025 switch-off.
Switch to SoGEA & future proof your communications
Today, companies don't always require a phone line and broadband connection. SoGEA allows you to enjoy high-speed hybrid fibre broadband without a traditional phone line.
Unlimited data usage
Download speeds of up to 80 Mbps
24/7/365 UK-based support and customer service
12, 24, or 36-month contracts available
Single order for phone and broadband
FREE WiFi route and static IP address