Medium Business Solutions
Business voice & data services for today's mid-sized businesses
Medium-sized businesses can power up their operations with reliable voice and data-managed services designed for mid-sized enterprises to stay ahead of their competition.
Airacom's voice and data services ensure seamless communication and transfer, allowing medium-sized businesses to focus on their core operations. Our advanced features, including managed services, cloud-based solutions, and SD-WAN technology, are tailored to meet the unique needs of a growing SME—partner with our expert team to optimise your operations and enhance productivity. Invest in our business voice and data services today to empower your teams and reduce the operational oversight in managing these services.
VoIP business Phone Systems
Switching to VoIP offers cost savings, flexibility, scalability, and advanced features for businesses.
Connectivity for SMEs
Reliable connectivity is essential for seamless business operations, productivity, and growth.
Mobiles for SMEs
Business mobiles offer flexibility, mobility, and enhanced communication for businesses on the go while we manage your fleet.
SME cyber security
Cyber security services protect against potential cyber attacks, safeguarding your business operations and reputation.
SME Vehicle Tracking
Fleet tracking optimizes fleet efficiency, enhances safety, and reduces business operating costs.
Office Managed Printers
Managed print services increase efficiency, reduce costs, and improve business document security.
Medium-sized business solutions
SME managed voice and data services for busy teams
We specialize in serving mid-sized SME customers by providing a comprehensive range of managed telecoms, connectivity, and mobility services, freeing up your teams to focus on your core business. Our voice and data services optimise your operations by ensuring seamless service delivery, reducing costs, and simplifying complex processes.
Managed Business Mobile Services
SME Business Professional Services
Hosted VoIP business phone systems
Medium-sized businesses rely heavily on phone systems to maintain connections with their customers, partners, and employees. Our cloud-hosted VoIP phone systems offer a dependable and affordable communication platform that keeps your teams connected and productive. Count on us to deliver phone system solutions that ensure your business operates seamlessly and efficiently.
Cloud-Hosted VoIP Phone Systems
Microsoft Teams Direct Routing
Fast fibre connectivity & software defined WANs
Fast fibre broadband is crucial for SMEs to run business-critical cloud services such as CRMs, ERP systems, video conferencing, and connect to their remote and hybrid workforce. By investing in our fast fibre broadband and SD-WAN solutions, you enhance your business's performance and position it for sustainable growth. Choose our range of connectivity solutions today to unlock your business's potential.
Full Fibre Broadband Connectivity
Business mobile solutions as a managed service
Remove the headache of managing your business mobile estate, and let us manage it for you. As partners of Vodafone, O2, and Three networks, we offer flexible and reliable mobile solutions tailored to medium-sized businesses' unique needs and budgets. Our mobile services, including SIM-only planst, reduced costs and optimised mobile management. Trust us to keep your business connected on the go and moving forward. Contact us today to explore our range of mobile solutions.
Mobile Connectivity Solutions for SMEs
Mobile Airtime for Mid-Sized Businesses
Managed cyber security for mid-tier businesses
Mid-sized businesses require robust security measures against sophisticated cyber threats. Our managed cyber security services and mobile threat detection protect sensitive data, safeguarding your operations and reputation. Partnering with our cyber security team enables you to stay ahead of potential security breaches, keeping your business secure.
Protect your Business Mobile Devices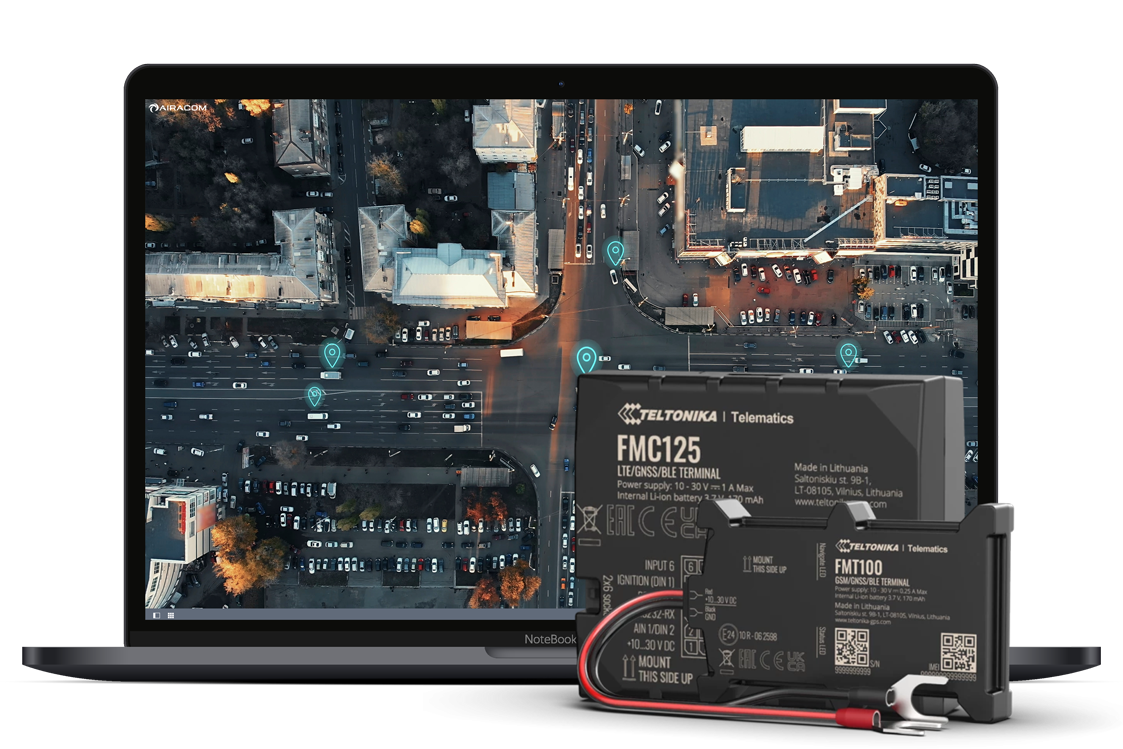 Real-time vehicle and people tracking for SME businesses
Our vehicle and fleet tracking solutions offer real-time tracking, driver behaviour monitoring, fuel consumption tracking, and route optimisation for mid-sized businesses to manage their fleets efficiently—partner with our expert team to stay ahead of the competition and optimise your bottom line. Maximise your business's efficiency by investing in our vehicle and fleet tracking solutions today.
Track and Monitor your Vehicles
Managed print services & office printers for medium sized businesses
Our Managed Print Services (MPS) solutions are designed to help medium-sized businesses save time and money while enhancing workflow efficiency. We offer customised, cost-effective print solutions catering to medium-sized businesses' needs and budgets. You can trust us to provide managed print solutions that ensure your business operates seamlessly and efficiently.
Airacom push to talk with near national coverage over any IP network
Our push-to-talk solutions provide nationwide coverage, replacing the need for two-way radios. Our group communications solutions are perfect for mid-sized businesses with instant and secure communication, advanced features, and streamlined operations.