Digital transformation through IT & OT convergence
Multi-session command console to manage hundreds of remote workers and surface critical IoT, Sensor and video surveillance data to assist back office teams in monitoring assets, sites and operations from any location on any device or web browser.
Modernisation and digitisation relies on effective communication, collaboration and data visualisation. Mobile working is transforming businesses and industries globally, combined with powerful computing, better networking, improved storage, and new IoT technologies driving IT and OT convergence, creating the fourth industrial revolution, or industry 4.0. The Airacom command centre software enables real time decision making, enhanced productivity, business flexibility and agility by connecting your data to a central role-based dashboard. Surface business critical information from anywhere within your technology stack, in one platform.
Airacom APTT command software
Business intelligence
Command centre software
Group Communication
Airacom APTT allows you to communicate instantly at a touch of a button with near-global coverage over any public or private 3G, 4G, 5G, WiFi or Satellite IP network. Compatible across Android, iOS, Windows, Linux and Harmony OS operating systems.
Unified Messaging
Enterprise encrypted messaging keeps your intellectual property safe and your business GDPR compliant. Easily share secure and encrypted text messages, photos, videos and files privately one-to-one or across large talk groups for rapid collaboration.
Dashboards
Customisable dashboards with role-based permissions offer powerful location, sensor and IoT data analytics and visualisation to manage projects.
Security and Encryption
Highly secure, Airacom APTT command centre software has end-to-end encryption, secure authentication, authorisation, data encryption, transport-level security, robust permission models and security extensions baked into our mobile applicated and web-based software.
API Integration
Establish a conference call with a predefined group of users that need to hear a voice or SMS message. Conference calls have a higher priority than radio channels. All users will be hijacked from other sessions to call with the controller and return to the original talked groups once the conference session ends.
IoT and Sensor Integration
Dispatch console controllers with a dispatcher role can intervene in a PTT call and override any user already in a PTT call session to talk.
Blockchain
Dispatch console controllers can select individual users from the contact list or via the map to establish a call. The priority of this call is higher if the dispatcher role includes the supervisor priority call. Users are hijacked from their regional channels and more users can be added to an Ad Hoc session during a call. Users return once the session ends.
Android Auto Integration
Role-based vehicle push to talk group communication for smartphones, tablets or directly from the cab via voice commands using Android Auto.
APB – All Points Bulletin
The controller can transmit in all active sessions in the dispatch console. Unlike the Emergency Broadcast, this transmission is done only in the channels the controller has joined. Users in channels the controller has not joined will not hear the APB broadcast.
Private Call
Dispatch console controllers can select a contact from a contact list or via the map and establish a private call. The dispatch console can set private calls to have a higher priority than standard calls hijacking a user from other calls in favour of the call with the controller.
Integrate and surface IoT and sensor data to make informed decisions
Collect and surface highly contextual IoT and sensor data across your business to tap into new revenue streams and manage and monitor the health of your assets. Advanced data integration enables you to automate processes and distribute critical information across your organisation.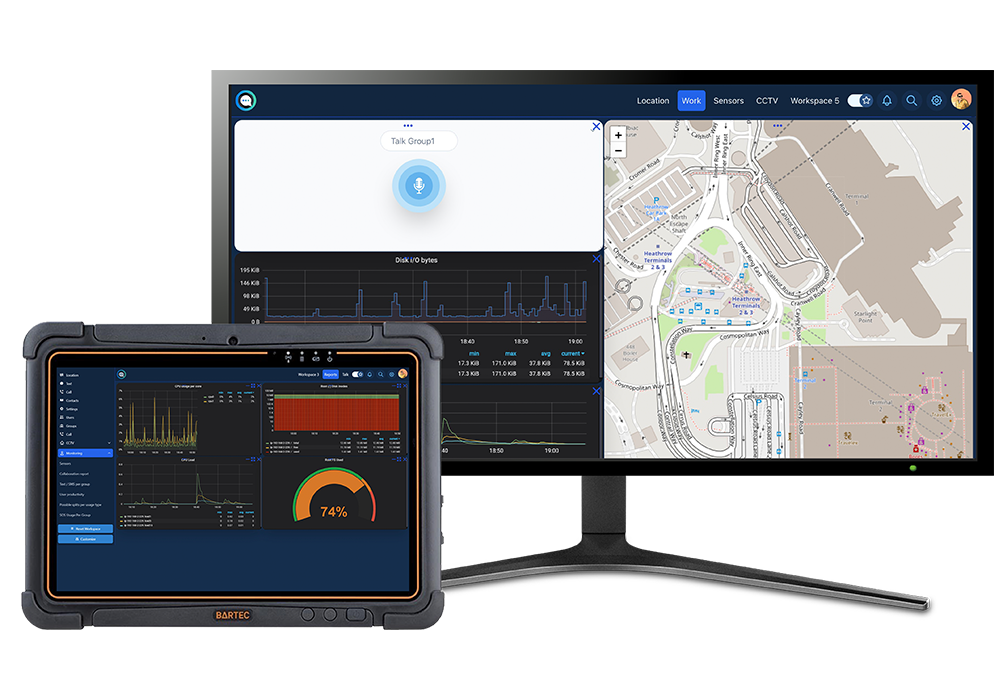 Reach your teams from your work office to the project site
Modernise your legacy systems with an intelligent platform for company-wide team collaboration, group communication and data synchronisation. Airacom APTT is a subscription-based group communications platform turning smartphones and tablets into effective walkie-talkies with near-unlimited coverage.
Group communications
Android and iOS push to talk application
Audio and video broadcast to users and groups
Make and receive private PTT calls
Toggle and communicate between talk groups
Connect field workers with command consoles
Automatically switch between WiFi & cellular
Send secure encrypted SMS, Files and media
Decision making assistant with incident management
When incidents happen, your back office controllers need to take action fast. Managing fast-moving incidents with day-to-day operations can be challenging. Bring your frontline and back office teams together to rapidly respond, resolve and continuously learn from incidents.
Group Communication
Quickly identify which dispatch console channels are active and not active with coloured microphone symbols.
Unified Messaging
Understand which users are online available, offline unavailable or in do not disturb mode with full visibility of user presence.
Location Services
The Airacom dispatch console highlights the user in distress on the map. In addition, a list of the nearest users appears, enabling the dispatcher to establish calls to these users from the dispatch console.
Security and Encryption
Ambient listening can be enabled automatically for emergency calls so the dispatch controller does not need to active ambient listening per call, saving time to listen to and manage the incident.
API Integration
Airacom PoC system automatically records major events associated with an emergency incident, including the time the call arrived, the time of acknowledgement by the controller and the time of case closer. A full report of all events can be generated and saved in PDF or Excel.
Sensors and IoT Integration
Airacom PoC system automatically records major events associated with an emergency incident, including the time the call arrived, the time of acknowledgement by the controller and the time of case closer. A full report of all events can be generated and saved in PDF or Excel.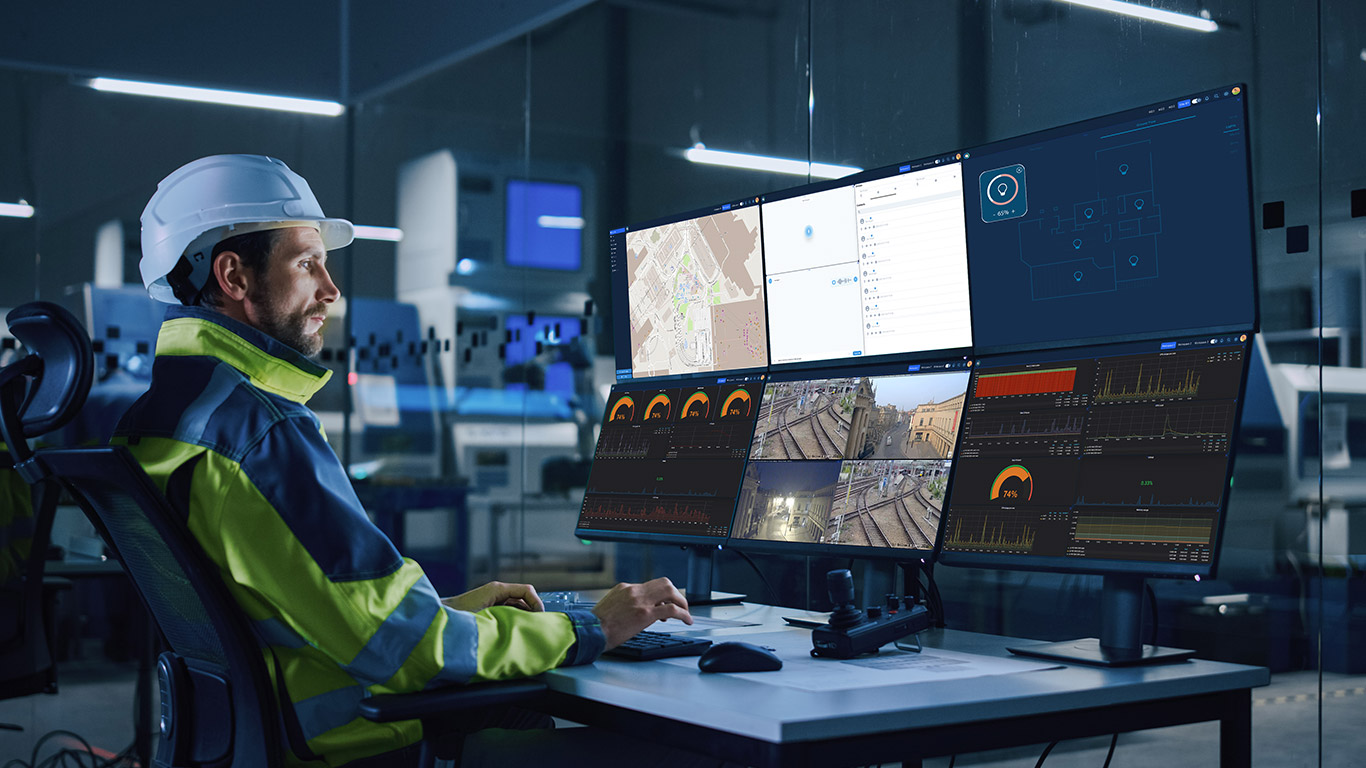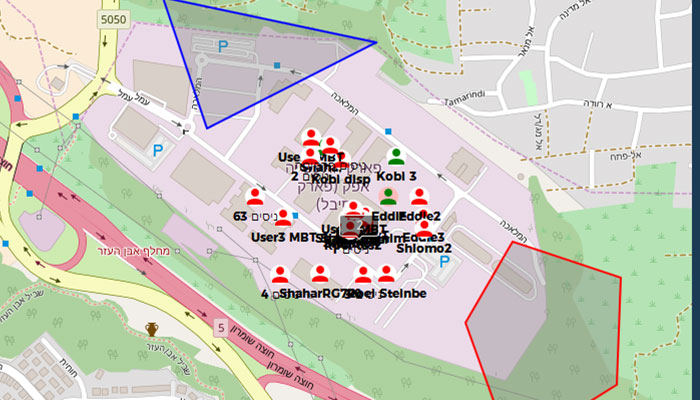 Advanced user location with smart geofencing rules and alarm monitoring
Airacom dispatch console with advanced GPS tracking, user visibility and rule-based geofence positioning to track users or groups entering and leaving a marked area. Raise alarms when location rules are violated and track the location of your field personnel outdoors with GPS and indoors using BLE beacons.
Users can turn location reporting off when off duty
Create up to 200 geo-fences with tracked users
Triggered alarms auto-centre the onscreen map
Operational and incident debriefing with dispatcher session playback
Operational debriefing is essential for the improvement of your organisation and it plays a critical role in your investigations and training when incidents or critical situations occur.
Incident Logs
All emergency calls and responses made by the controller are recorded with time and date stamps. Logs are saved in PDF or CSV formats as evidence.
Location History
The full location history of the users involved in an incident can be retrieved from the archiver, and reports can be saved in PDF or CSV formats.
Dispatcher Session Playback
Voice recording is enabled for calls which the controller participates. Any voice message transmitted during an incident can be searched by date, time, type of call and name of the transmitting user.
Group communication
For modern teams
Push to talk over WiFi
Push to talk (PTT) over WiFi uses the existing wireless network and access points for resiliency and redundancy.
Real Time Location Services
Real time location services for indoor and outdoor tracking of personnel, assets and vehicles.
Push to Talk Software
Group communication over a highly secure wide area cellular network with national & international coverage.
LTE PoC Radios
Buy, rent or lease the latest next generation LTE PoC radios, or combine them with our PTT plans.
Rugged Smartphones
Save money on your industrial rugged smartphones and get the best tech for your business.
Resource Management
Manage your remote and frontline workforce with our all in one resource management solutions.
Powerful wifi solutions to better serve your businesses more effectively
For many businesses, WiFi is classed as the fourth utility and is deemed critical to their infrastructure no matter the location or size of the business. Airacom WiFi ensures businesses have the coverage and speed to run critical applications like Airacom WiFi PTT to keep connected and collaborating. Our on-premise WIFi services include:
Scalable Coverage
Managed WiFi Services
Push to Talk over WiFi
Access Point Installation & Management
Security and Wireless Network Resilience