Digital transformation in the ambulance sector
The UK ambulance services play a critical role in saving lives, employing thousands of dedicated professionals working tirelessly around the clock. However, this crucial sector faces challenges that can hinder its ability to provide efficient and effective services.
Airacom adds value to the UK ambulance services by updating legacy systems with UCaaS solutions, enabling seamless communication and collaboration. Implementing fast fibre connectivity ensures rapid information exchange and response times. Furthermore, our secure push-to-talk group communication platforms provide instant communication, enhancing overall coordination and operational efficiency.
Ambulance services Challenges
Health and Safety:
The UK ambulance service sector faces significant health and safety challenges, with personnel exposed to physical and emotional risks daily. According to the Health and Safety Executive (HSE), in 2019/2020, there were 1,080 non-fatal injuries per 100,000 workers in the ambulance service. These challenges highlight the need for improved safety measures and support for ambulance service personnel. Airacom addresses health and safety challenges by offering secure and reliable communication solutions, enhancing personnel coordination and ensuring rapid emergency response.
Communication
Efficient communication and collaboration are crucial for the UK ambulance service. However, the sector faces challenges, such as interoperability between different agencies and outdated communication systems. In 2019, the National Audit Office reported a £3.1 billion funding gap for the Emergency Services Network (ESN), potentially delaying its rollout. Airacom improves communication and collaboration in the ambulance service through UCaaS solutions and secure push-to-talk platforms, enabling seamless information exchange and interoperability.
Technology:
The UK ambulance service grapples with outdated technology and legacy systems, impacting service efficiency and data security. A 2018 report by the Public Accounts Committee revealed that two-thirds of England's ambulance trusts still relied on unsupported Windows XP operating systems, exposing them to cyber threats. Airacom helps the ambulance service overcome technology and legacy system challenges by providing cloud-hosted solutions, modernizing infrastructure and ensuring up-to-date, secure systems.
Security:
The UK ambulance service faces various security challenges, including cyber threats and data breaches. In 2017, the WannaCry ransomware attack affected at least 81 of the 236 NHS trusts, disrupting operations and costing an estimated £92 million. This underscores the need for robust security measures and updated technology for the ambulance service. Airacom mitigates security challenges in the ambulance service by offering robust cybersecurity measures, mobile threat defence, and secure communication platforms to protect sensitive data and operations.
Mission critical communications
Instant communication for ambulance services with Airacom PTT
Ambulance services use Airacom Push-to-Talk (PTT) for instant and secure communication among their teams. The PTT feature allows first responders to efficiently coordinate their actions, share vital information, and manage resources during emergencies.
Airacom PTT enables ambulance services to seamlessly connect with different devices and networks, ensuring reliable communication even in challenging environments. This real-time communication platform improves response times and patient outcomes, making it an essential tool for ambulance service operations.
Preparing ambulance services for the UK ISDN and PSTN switch off
With the upcoming UK ISDN and PSTN switch-off, ambulance services must upgrade their broadband at ambulance stations to ensure uninterrupted communication and data access. Upgrading to faster and more reliable broadband enables ambulance services to handle data-intensive tasks and cloud-based applications, such as UCaaS and telemedicine.
Faster connectivity enables the adoption of modern communication services, like VoIP, which are crucial for efficient coordination during emergencies. Upgrading broadband infrastructure helps ambulance services maintain reliable communication channels, ensuring optimal performance and patient care.
Ambulance Enterprise mobility
Why ambulance services should migrate to cloud hosted VoIP and UCaaS
Migrating to Cloud Hosted VoIP technology using the ALL-IP network offers major benefits to the UK's ambulance services. By adopting UCaaS, ambulance services can streamline communications, simplify infrastructure, and reduce costs. UCaaS offers a unified platform that integrates voice, video, and messaging, enabling better collaboration and coordination among teams.
The scalability of UCaaS allows ambulance services to easily adapt to changing requirements and supports remote working. Moreover, the cloud-based nature of UCaaS ensures automatic updates and improved security, making it a future-proof solution for ambulance services.
Microsoft Teams Direct Routing
Horizon Collaborate UCaaS Platform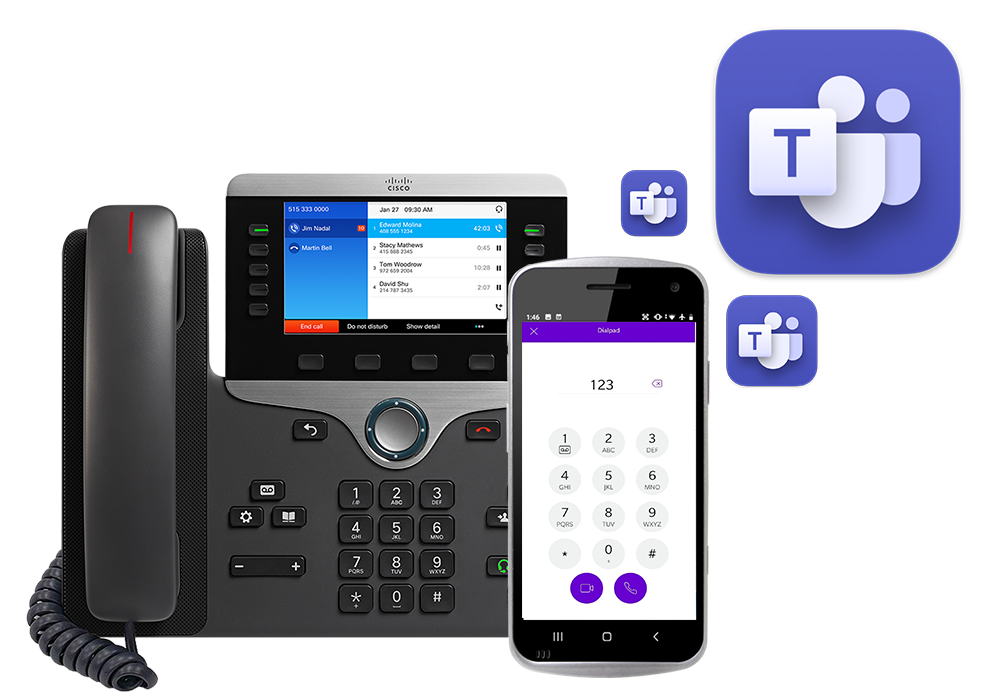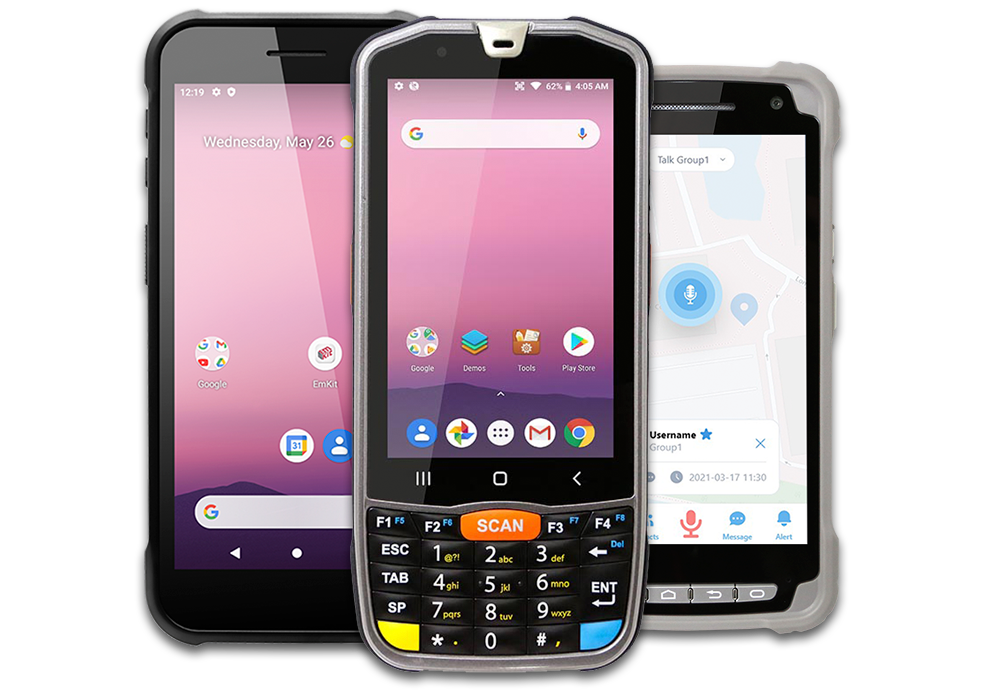 Built to last, rugged smartphones and tablets for law enforcement
Ambulance services use rugged smartphones and tablets due to their durability and reliability in challenging environments. These devices are designed to withstand extreme temperatures, shocks, vibrations, and water exposure, ensuring uninterrupted communication and access to critical data.
Rugged devices provide essential features such as long battery life, enhanced GPS, and push-to-talk capabilities, enabling efficient coordination and response during emergencies. The robust construction of rugged smartphones and tablets helps reduce equipment downtime and maintenance costs, making them a cost-effective solution for ambulance services.
Why ambulance services must prioritise mobile threat defence solutions
Ambulance services must use mobile threat defence to protect sensitive data and maintain the integrity of their communication systems. As ambulance services increasingly rely on mobile devices for real-time communication, coordination, and access to patient information, they become more vulnerable to cyberattacks.
Mobile threat defence solutions help detect and prevent potential security breaches, safeguarding both personal and patient data. Implementing mobile threat defence also ensures compliance with data protection regulations, protecting ambulance services from potential fines and reputation damage.
Explore Managed Security Services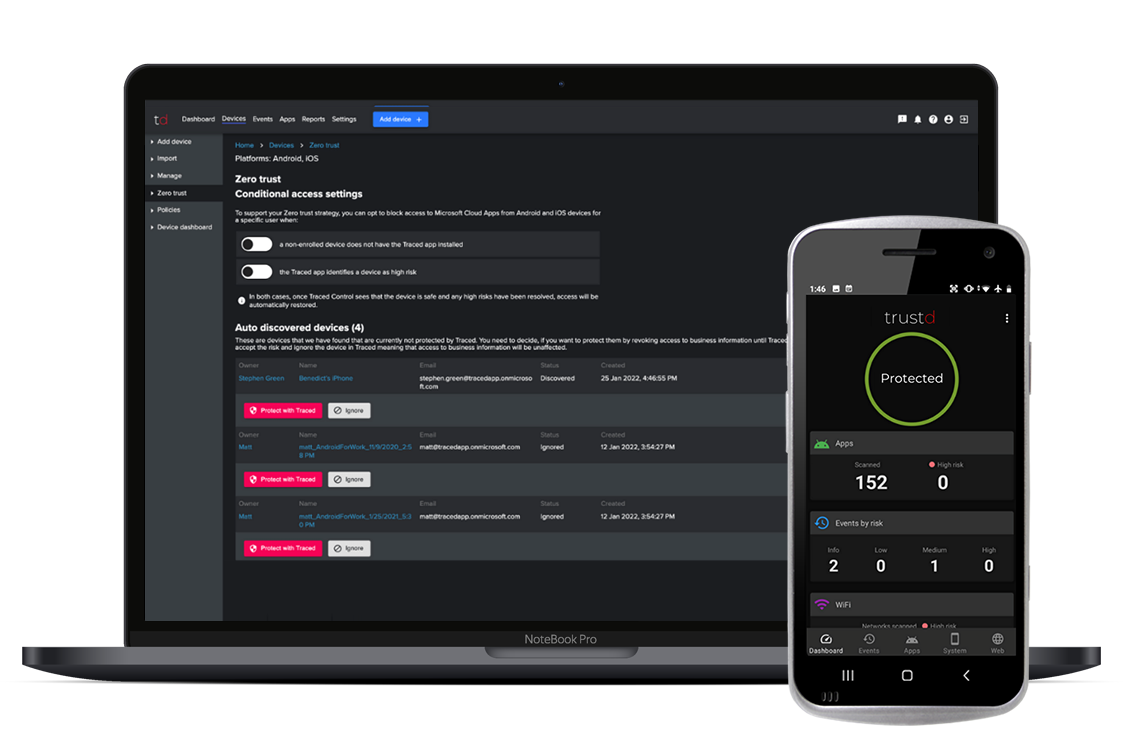 Ambulance Workforce management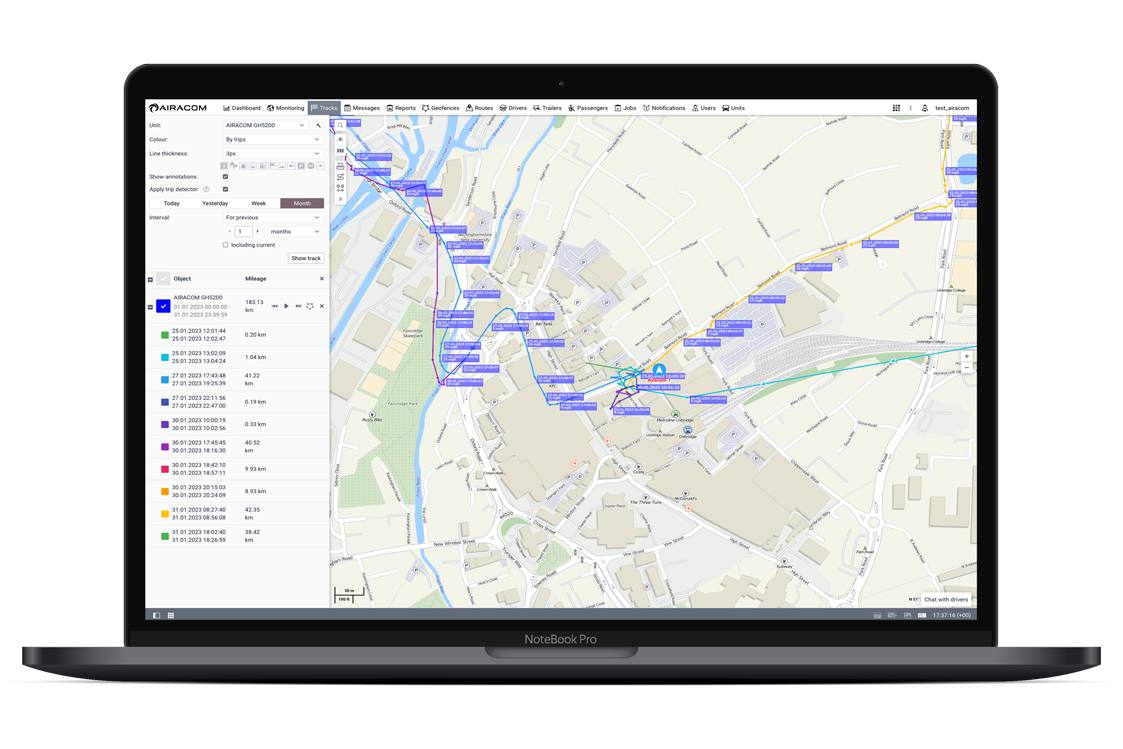 How vehicle tracking improves efficiency and response times for ambulance services
Ambulance services use vehicle tracking to enhance efficiency, response times, and resource management. GPS-based tracking systems provide real-time location data, enabling dispatchers to assign the closest available unit to an emergency, reducing response times and potentially saving lives.
Vehicle tracking also allows for better fleet management by monitoring fuel consumption, maintenance needs, and driver behaviour, leading to cost savings and improved vehicle life. Additionally, vehicle tracking helps ensure the safety and security of both patients and medical personnel by providing constant visibility of each ambulance's location.
Track your ambulance vehicle fleets
Protecting first responders with employee tracking services
Ambulance services use employee tracking services to protect first responders as they face increasing risks of assault and violence while attending emergencies. In the UK, there were over 3,500 reported physical assaults on ambulance staff in 2020-2021, highlighting the need for enhanced safety measures. Employee tracking systems enable real-time location monitoring, ensuring dispatchers are aware of first responders' whereabouts and can send assistance if required.
These systems can also help identify potential safety hazards, allowing for proactive measures to protect personnel. By prioritizing employee safety, ambulance services can maintain a supportive work environment, reduce staff turnover, and enhance service delivery.
Business services for ambulance services
Professional voice and data services for a digital first response service
Push to Talk
Replace two-way radios with Airacom APTT push to talk offering near-national coverage over any IP network.
Workforce Management
Enhance frontline policing with location monitoring, geofence clock, clock out, incident reporting, and job allocation for staff.
Cloud VoIP
Reliable cloud-hosted phone systems to connect ambulance services and remote workforces with leading mission critical communications.
Connectivity
Get superfast business broadband to run your pollice stations, cloud applications and enterprise SD-WAN services.
Business Mobile
Improve site productivity with the right mix of rugged devices using a business-only 4G and 5G superfast network.
Business WiFi
Business WiFi packed with the security and flexibility your sites need, with built-in failover and redundancy.
Featured resources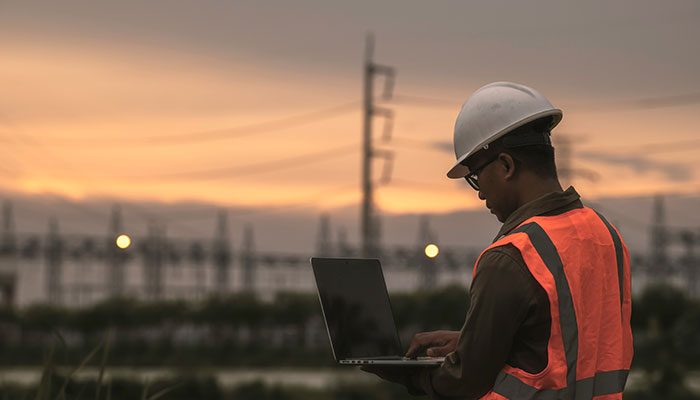 Mobilise your workforce
Replace two-way radios with Airacom push to talk offering near national coverage over any IP network.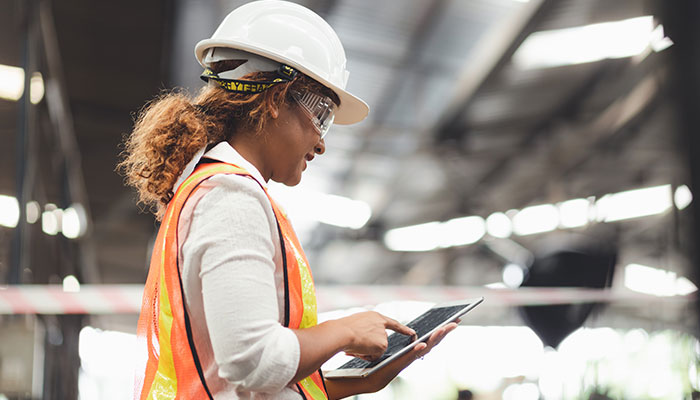 Connect your project site
Utilise IoTs and Sensors to gain real-time data analytics across your sites to make informed business decisions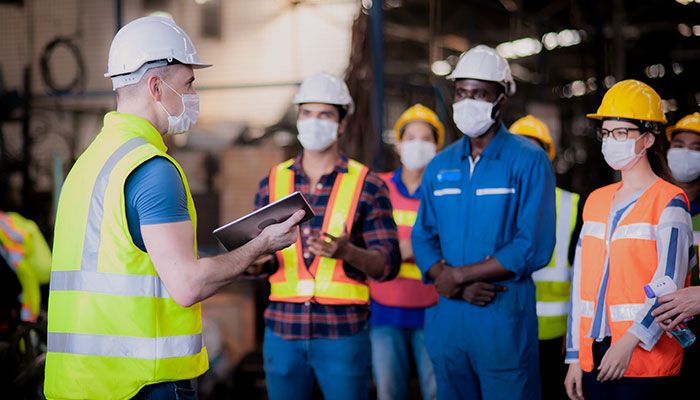 Protect your team
Enhance workforce safety with location monitoring to better manage employees operating remotely or alone