Empowering the UK Police force in the digital age
The UK police force, a cornerstone of British society, faces mounting challenges in today's rapidly changing landscape. Innovative solutions are crucial to overcoming these obstacles.
The UK police force plays a vital role in maintaining order and ensuring public safety. With 43 police forces across England and Wales, there are approximately 156,000 full-time equivalent officers and staff (ONS, 2021). Despite a £12.3 billion budget in 2020/2021, the force struggles with outdated legacy systems, insufficient communication, and rising crime rates. The Crime Survey for England and Wales reported a 7% increase in crime in 2020 compared to the previous year.
Airacom offers cutting-edge solutions to help the UK police force tackle these challenges. By providing Unified Communications as a Service (UCaaS), Airacom helps modernise communication infrastructure and improve collaboration. Fast fibre connectivity enables swift data access and exchange, while secure push-to-talk group communication platforms ensure the safety of sensitive information between officers in the field and centralised command and dispatch centres.
Health and Safety:
The UK police force faces significant health and safety challenges, with 10,399 recorded work-related injuries in 2020/2021 (ONS, 2021). The main concerns include exposure to violence (42%), mental health issues (27%), and workplace accidents (16%). The College of Policing recommends ongoing training and regular mental health support, but budget constraints limit these resources. Improved funding and prioritisation of health and safety are essential to address these issues. Our solutions can support police forces by providing reliable, real-time communication solutions, enhancing officer safety and enabling instant access to critical information during emergencies.
Communication
The UK police force faces communication and collaboration challenges, with 43 police forces in England and Wales operating on different systems. This fragmentation hampers information sharing, leading to inefficiencies in investigations. A 2019 Her Majesty's Inspectorate of Constabulary and Fire & Rescue Services (HMICFRS) report found that 74% of forces need improvement in joint working. Enhanced interoperability and standardisation of communication platforms are crucial to overcoming these hurdles. We can facilitate seamless communication and collaboration among police forces through interoperable, secure communication services, fostering information sharing and improving response times.
Technology:
Outdated legacy systems pose challenges to the UK police force, with 65% of IT systems considered obsolete (PolicingInsight, 2021). This causes delays in data processing and sharing, impacting investigations and public safety. The UK government has pledged £100 million for the National Law Enforcement Data Programme, aiming to modernise and unify databases. However, implementation and integration are expected to be difficult and time-consuming. Our solutions can help modernise police forces with its innovative technology, streamlining data access and management, reducing reliance on outdated legacy systems, and increasing efficiency.
Security:
Cybersecurity is a growing concern for the UK police force. In 2020, 133 cyber incidents were reported within the police sector (National Cyber Security Centre, 2021), putting sensitive data at risk. The Cyber Security Breaches Survey 2021 revealed that only 39% of police forces have a formal cybersecurity policy in place. With evolving cyber threats, the police force must prioritise security, invest in up-to-date technology, and provide adequate training to safeguard their systems and data. We can help strengthen the cybersecurity within a police force by delivering secure, encrypted communication solutions, and mobile threat defence to minimise the risk of data breaches and ensure sensitive information remains protected.
Mission critical communications
Secure push to talk group communication for police forces and command centres
Airacom Push-to-Talk (PTT) with PTT Dispatch and Command Console solutions provide police forces instant, secure communication, ensuring efficient coordination during critical operations. These advanced systems enable interoperability, real-time collaboration, and centralized control, streamlining the decision-making process and improving response times.
Powering seamless police communication with ultra fast dedicated broadband
Airacom's ultra-fast broadband and advanced connectivity solutions offer police forces rapid, reliable access to essential data and systems. These cutting-edge networks improve communication, increase operational efficiency, and facilitate seamless collaboration between police stations, ultimately enhancing public safety.
Police force Enterprise mobility
Unlocking police force efficiency with cloud based communications
Replacing legacy business phone systems with cloud-hosted technology and Unified Communications as a Service (UCaaS) is vital for police forces to deliver more robust and secure services. Cloud-based solutions enable greater flexibility, scalability, and resilience, allowing police forces to adapt to evolving demands.
UCaaS enhances communication and collaboration while reducing costs by consolidating services and minimizing infrastructure requirements. Furthermore, cloud-hosted systems offer improved security measures, ensuring sensitive data remains protected. By embracing cloud technology and UCaaS, police forces can provide more effective and efficient services at a lower cost.
Microsoft Teams Direct Routing
Horizon Collaborate UCaaS Platform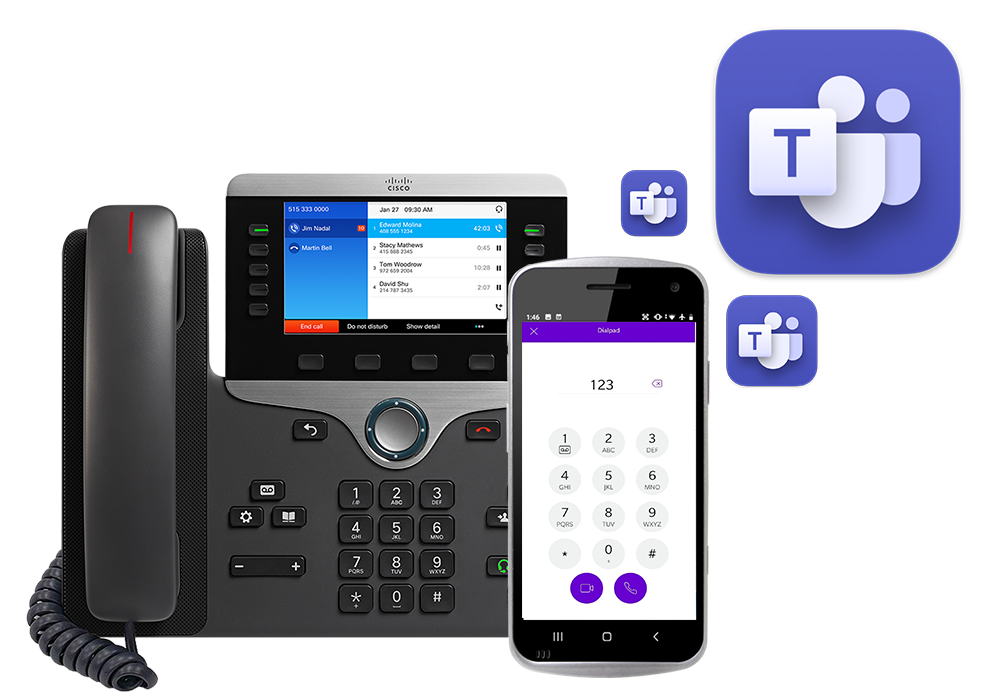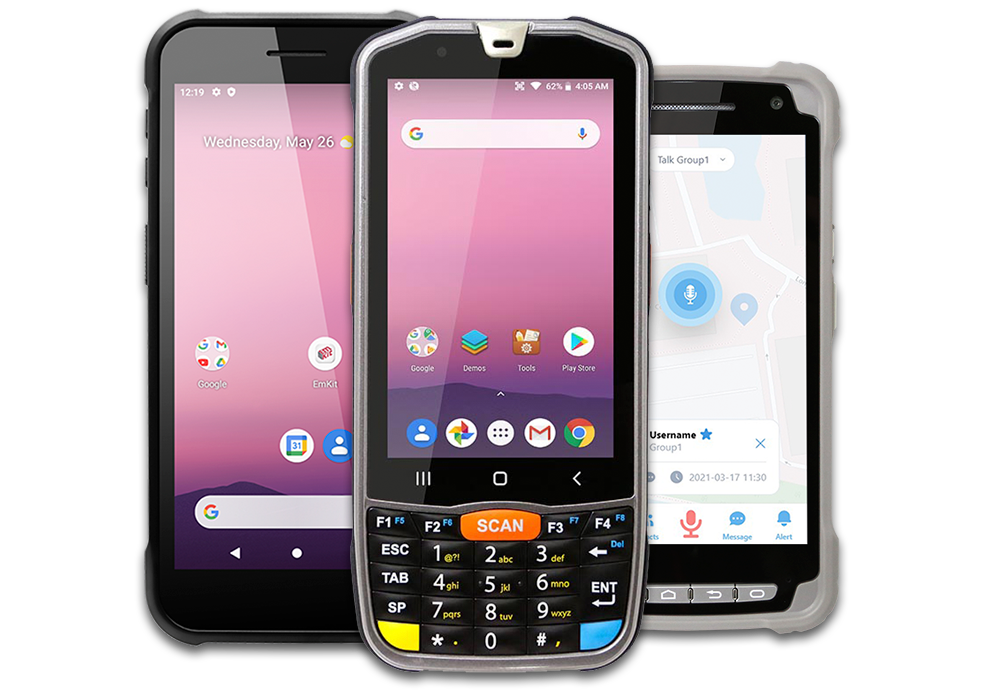 Built to last, rugged smartphones and tablets for law enforcement
Police forces utilise rugged smartphones and tablets across various departments to enhance operational efficiency and communication. These durable devices are designed to withstand harsh environments, including extreme temperatures, shocks, and exposure to water or dust. Rugged devices offer longer battery life and enhanced security features, ensuring reliable access to critical information and applications, even in challenging situations.
Airacom provides enterprise mobility services, equipping police forces with tailored rugged devices that meet their specific requirements and delivering ongoing support and maintenance to ensure seamless integration with existing systems.
Guarding the frontline, mobile security solutions for police forces
Mobile threat defence is essential for police forces using police-issued devices and personal smartphones (BYOD) for accessing corporate email or networks. Cybersecurity threats continue to grow, with mobile devices becoming a prime target. The National Cyber Security Centre (NCSC) reported 133 cyber incidents within the police sector in 2020.
Implementing mobile threat defence protects sensitive data and systems from malware, phishing attacks, and unauthorised access, maintaining the integrity of the police force's digital infrastructure. Ensuring robust security measures on all devices accessing sensitive information is crucial for safeguarding the police force and the public.
Explore Managed Security Services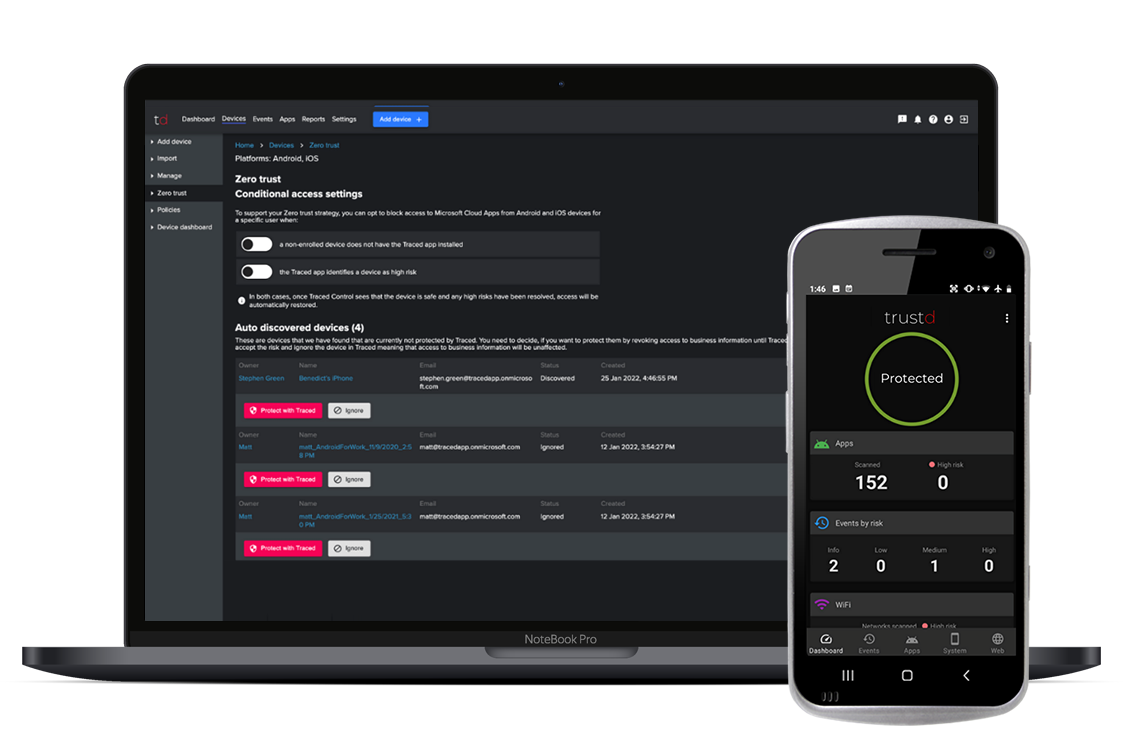 Police Workforce management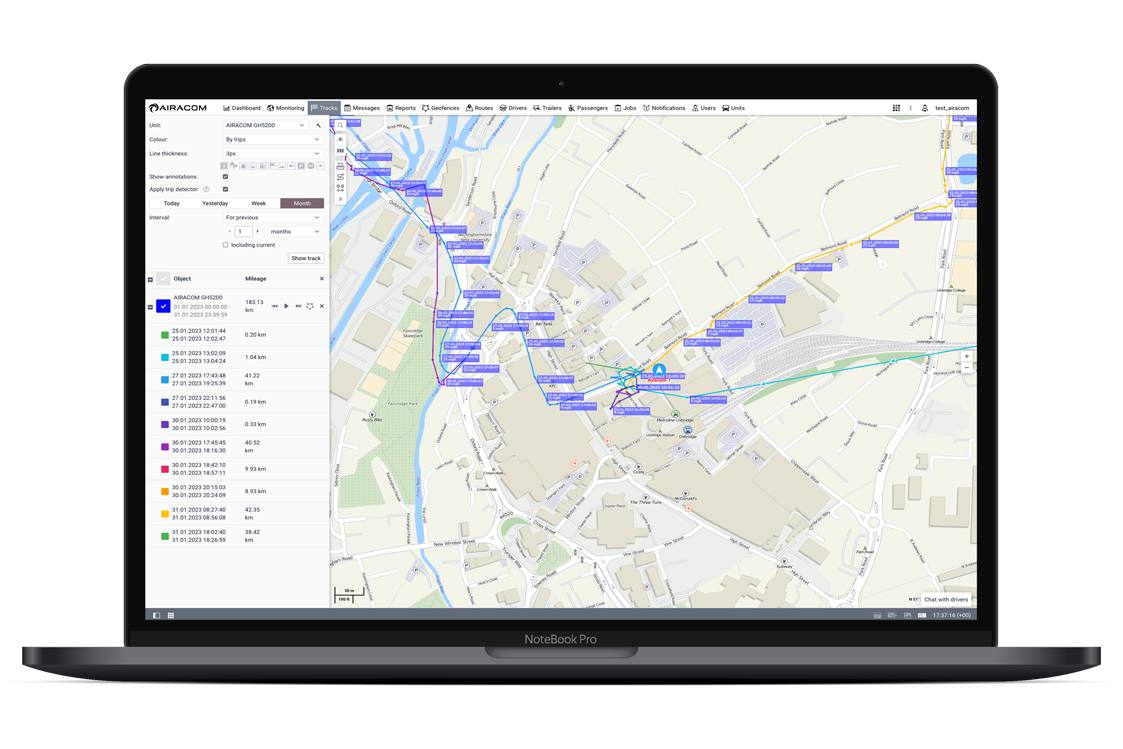 Advanced telematics to optimise police fleet performance
Police forces employ advanced vehicle telematics to track, manage, and monitor their police vehicles, equipment and assets. Telematics enables real-time vehicle location tracking, improving dispatch efficiency and emergency response times. Additionally, telematics offers valuable insights into vehicle usage, maintenance, and driver behaviour, helping to reduce costs and ensure optimal fleet performance.
Although specific statistics on stolen police vehicles in the UK are scarce, vehicle thefts remain a concern; using telematics enhances security by allowing swift recovery of stolen assets and preventing unauthorised use.
Track your police vehicle fleets
Enhancing safety and coordination with employee location monitoring
Police forces utilise employee tracking and location monitoring to enhance the safety and efficiency of their officers in the field, including full-time officers and Police Support Officers (PSOs). By tracking officers' locations, dispatchers can make informed decisions on resource allocation and provide assistance during emergencies.
In 2020-2021, 10,399 work-related injuries were recorded within the UK police force, with 42% involving exposure to violence (ONS, 2021). Tracking systems help ensure the safety of officers working alone or in high-risk situations, allowing for rapid response to any incidents and ultimately protecting both officers and the public.
Business services for Police forces
Professional voice and data services for a digital police force
Push to Talk
Replace two-way radios with Airacom APTT push to talk offering near-national coverage over any IP network.
Workforce Management
Enhance frontline policing with location monitoring, geofence clock, clock out, incident reporting, and job allocation for staff.
Cloud VoIP
Reliable cloud-hosted phone systems to connect police forces and remote workforces with leading mission critical communications.
Connectivity
Get superfast business broadband to run your pollice stations, cloud applications and enterprise SD-WAN services.
Business Mobile
Improve site productivity with the right mix of rugged devices using a business-only 4G and 5G superfast network.
Business WiFi
Business WiFi packed with the security and flexibility your sites need, with built-in failover and redundancy.
Featured resources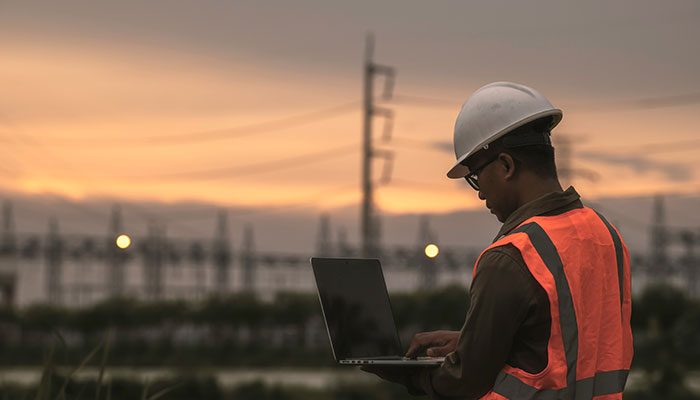 Mobilise your workforce
Replace two-way radios with Airacom push to talk offering near national coverage over any IP network.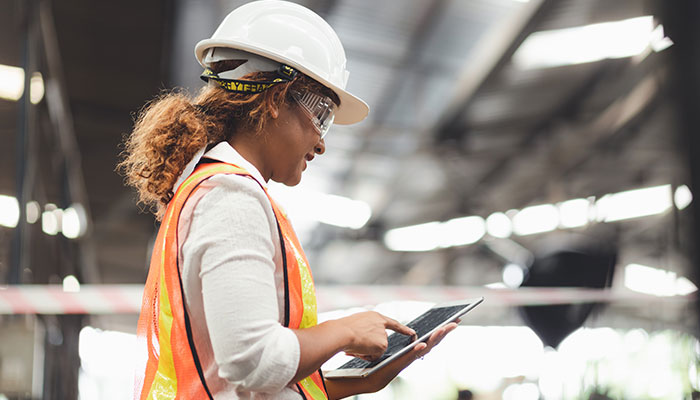 Connect your project site
Utilise IoTs and Sensors to gain real-time data analytics across your sites to make informed business decisions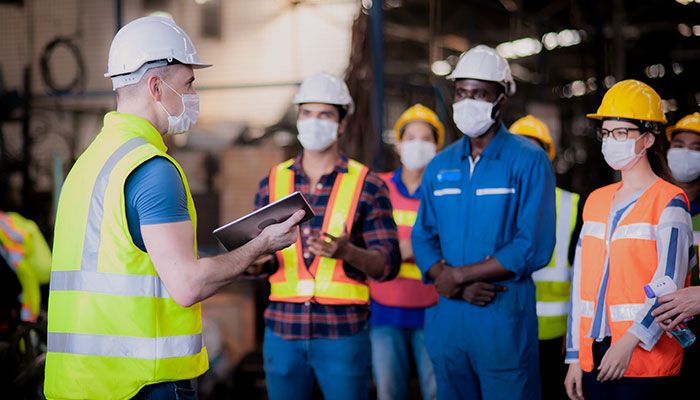 Protect your team
Enhance workforce safety with location monitoring to better manage employees operating remotely or alone