Cloud Hosted Phone Systems
Award winning cloud hosted business phone systems for office & hybrid work
More and more businesses are moving away from a traditional PBX, switching to a cloud-hosted solution with more features, remote and hybrid working, significant cost savings compared to traditional telephony, and lower costs.
Airacom's Cloud PBX is a completely hosted business phone system that provides businesses with a whole stack of extensive fixed and mobile capabilities compatible with IP desk phones, iOS, Android, and Windows applications and softphones so that your team can work from anywhere.
Get more from a cloud system
Small Business
Cloud phone systems can benefit small businesses with limited resources and need a cost-effective solution. Cloud phone systems are typically more affordable than traditional phone systems and offer advanced features that can help small businesses stay competitive.
Large Business
Cloud phone systems can also benefit large enterprises, as they can offer scalability and flexibility to support a growing business. Large enterprises may have multiple locations, and a cloud phone system can provide a unified communication platform that connects all locations seamlessly.
Retail Operations
Retail businesses can benefit from cloud phone systems that offer features like call forwarding, voicemail, and customer service call routing to improve the customer experience and increase sales
Education Sector
Cloud phone systems can also benefit educational institutions, such as schools and universities, by providing a unified communication platform for faculty and staff to collaborate and communicate effectively.
Cloud Hosted Phone Systems
Boost your team's productivity with our resilient cloud-based business phone systems
Looking for a business phone system that includes voice and video conferencing, instant messaging, presence, and file sharing in one cloud-hosted platform? Our hosted UCaaS platform is the solution you need. It provides various benefits for businesses, regardless of size, such as streamlined communication, faster customer service resolution rates, and increased productivity. With Horizon Collaborate, a cloud-hosted phone system that integrates with CRMs and IP VoIP handsets, your team can stay productive from anywhere.
It's important to consider the cost of each system and evaluate the total cost of ownership over time. While some phone systems may have a lower initial cost, the ongoing maintenance and support costs may be significantly higher. By evaluating the total cost of ownership, you can make an informed decision that considers the long-term financial impact of your investment.
Cloud Hosted PBX Solutions
Horizon Collaborate the award winning Cloud hosted phone system
Horizon Collaborate is fully integrated with the award-winning cloud hosted phone system for SMEs and enterprise businesses. You can benefit from business leasing telephony features alongside collaboration tools such as video calling and instant messenger to keep your team connected and collaboration wherever work takes them.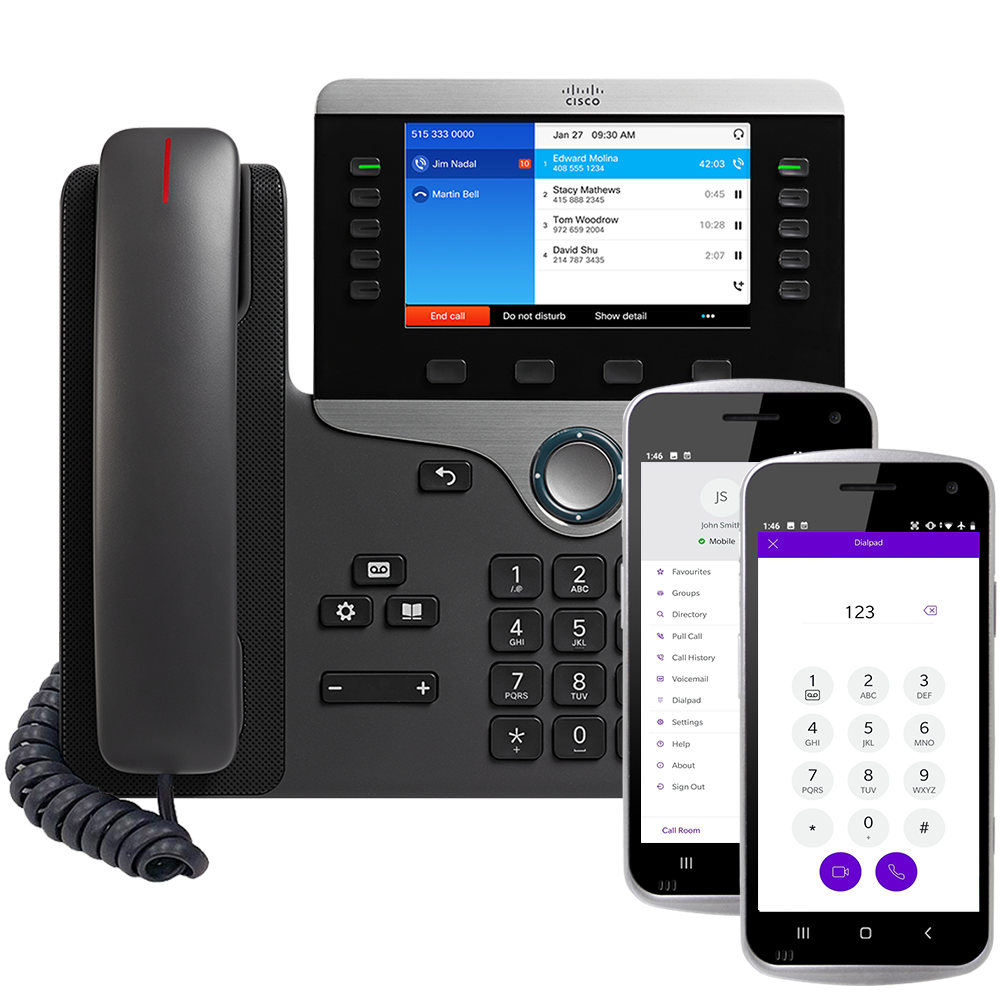 Cloud contact centre making it easier for your customers to engage your agents
Contact centre communications platform making it easier for your customers to engage while boosting your team's performance in the office or hybrid working. Explore the Horizon Contact Centre platform and learn how we are transforming call centre operations.
Enable seamless inbound and outbound voice capabilities for Microsoft Teams users with Direct Routing
Why enable Direct Routing for Microsoft Teams? Free calls and enhanced call control over carrier-grade infrastructure enable your organisation to maximise value from your Team's environment.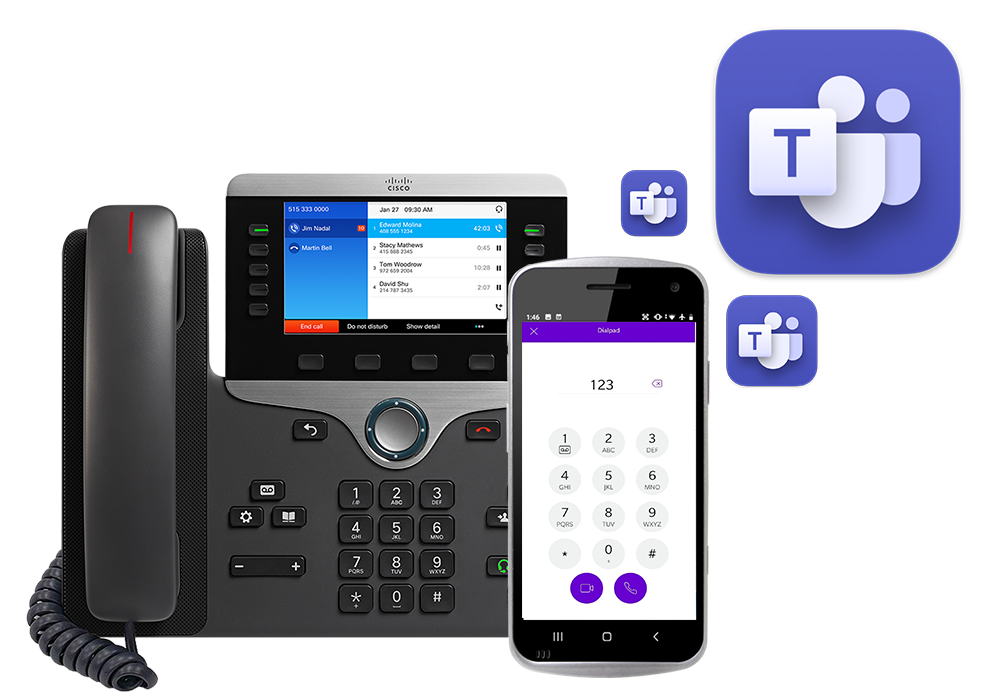 Why switch to Cloud Hosted
Switching to a cloud hosted business phone system makes sense
What are the benefits of a cloud-hosted PBX?
A Salesforce study revealed that 94% of businesses claimed to see an improvement in security after switching to the cloud. 91% said the cloud makes it easier to meet compliance requirements.
Reduced Cost
Improved Security
Flexibility
Mobility
Reports, Analytics & Insights
Increased Collaboration
Quality Control
Disaster Recovery
Resilience & Loss Prevention
Automatic Software Updates
Competitive Edge
Sustainability
Reduced costs
A traditional on-premise PBX will cost you to buy, maintain, install, support, and power a system. In addition, you will also need to pay for every call made via the PBX with a fixed line call plan. With a Cloud Hosted phone system from Airacom, there is no onsite PBX, no upfront spend on hardware, and no long-term maintenance costs, and the calls your team makes are either FREE (with the minute bundle we provide), or at the very least, at much lower rates vs traditional analogue or ISDN call charges.
Improved security
Do you have a full-time network and cyber security expert in your office to protect your systems and constantly stay up-to-date with the latest cyber threats? Our cloud-hosted PBX is backed up by a team whose full-time job is carefully monitoring security, which is significantly more efficient than a conventional in-house system. Not to mention our platforms have high levels of security, encryption and fraud prevention built in as standard.
Flexibility
In traditional PBX phone systems, clients are tied into lengthy contracts, sometimes up to seven years. They are also costly when you need to upgrade capacity as you grow. As there are no onsite systems to upgrade with a cloud-hosted PBX, you can scale rapidly, with user bandwidth when needed. You can go from a single user to thousands of users in hours or days. We also offer flexibility regarding contract terms, with short 30-day rolling contracts, to longer-term, lower-cost contracts from 1 to 5 years.
Mobility
Cloud-hosted phone systems allow access to your phone system services as if you were at your desk via smartphones, tablets, laptops, and PCs. Businesses can become more efficient with flexible working, working from home or on the road without missing critical information and calls.
Reports, Analytics and Insights
Cloud hosted phone systems make it easier for your customers to engage with your organisation. But they also make it easier for your internal teams to manage and monitor inbound and outbound volumes, call stats, and metrics via wallboard integrations to better understand where you need to improve call routing and employee training.
Increased collaboration
With free calls, enhanced call control, and carrier grade infrastructure, what's not to like about Airacom cloud hosted phone systems? Now you can integrate your Microsoft Teams via our direct routing product to enable Teams as a full cloud-based UC solution with Enterprise grade telephony.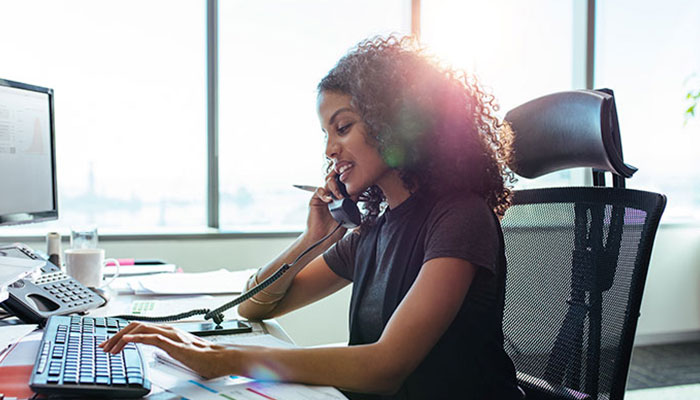 Quality control
Horizon is a leading hosted telephony platform with high voice quality delivered over fast broadband connectivity. Our fibre connections or managed ethernet circuits with QoS (Quality of Service) routers ensure your business receives the highest quality of voice connection.
Why must we switch before 2025?
Openreach is switching off the Public Switched Telephone Network (PSTN) by December 2025, which means all businesses using PSTN or ISDN telephone landlines will need to upgrade to a digital fibre network or risk losing their numbers and having disruption to their services. PhoneLine+ is a product designed for small businesses and is an alternative solution to a traditional phone line offering more functionality while future-proofing your business communications.
Disaster recovery
If your business phone system is in-house (on-premise) do you have a backup plan when disaster strikes? Have you considered what happens when your phone system and services go down or stop working? Will you have the right people and skill set available when you need them? Don't just have a plan to recover from business interruption, have a plan to maintain continuity during an incident too. Cloud-hosted phone systems provide quick service recovery for all kinds of emergency scenarios.
Resilience & Loss Prevention
Good security has many layers, and one padlock is never enough. Horizon cloud hosted PBX complies with recognised CSA CCM version 3.0, SSAE-16, and ISAE 3402 datacentre security standards. Horizon utilises GPG 13 guidance on a Security Information & Event Management Solution (SIEM) to identify potential compromises. If a compromise is found, it is investigated. A Security Incident is raised to track the investigation, root cause, and solutions if required to rectify or improve the situation. We respond to incidents as close to real-time as practicable.
Automatic software updates
Benefit from a cloud phone system platform that automatically pushes updates to features, functionality, and security to all of your subscribers without any effort by you. This is a far cry from the legacy PBX days, where the only update typically provided was a new phone system at the end of your contract.
Competitive edge
Adopting a cloud hosted phone system will allow you to access the same software, features and functionality big businesses use. You can take advantage of delivering better customer service, increased employee productivity, reduced physical hardware costs (none or limited costs), and the ability to scale up or down as your business demands, plus many more benefits with cloud-hosted phone systems. These can improve your strategic position and give you a competitive edge.
Sustainability
Go green with sustainable cloud hosted phone systems. For a start removing your on-premise PBX system and switching over to cloud hosted telephony means you cut down on energy intensive infrastructure saving your electricity and saving you money while helping the planet. Reduced onsite infrastructure means less to maintain, and by eliminating heavy maintenance intensive systems, along with the regular engineer call-outs and system upgrades needed to keep them operational means you are also adding to carbon reduction and doing better for the environment.
Cloud hosted Phone Systems
What are the benefits of a cloud hosted business phone system?
Fast & Easy Installation
Plug your cloud hosted phone system IP desk phones into an internet-connected port or via WiFi.
Lower Monthly Costs
Minimal onsite infrastructure is required and no onsite PBX to maintain.
Easily Scalable
Start from 1 user and scale to thousands within minutes, not weeks, and be more agile.
Flexible Telephony
Cloud-hosted plans ranging from 30 days to five years for value & flexibility.
Hybrid Working
With our next-generation Cloud hosted phone systems you can make office moves extremely easy with zero IP configuration changes.
Reliable Communications
Cloud phone systems offer increased reliability & security.
Free Calls
All of our Cloud hosted phone system plans come with a minimum of 1K FREE minutes to 01, 02, 03 & 07 UK fixed and mobile numbers on a per-user, per-month basis.
Increased Collaboration
Gain more mobility using a Cloud hosted phone system with access via iOS, Android & Windows apps, desk phones, and PC and Laptop software.
Related Products
SoGEA Broadband
Find out if you can get SoGEA in your area and benefit from low cost, fast business broadband.
Contact Centre WFM
Having the right people with the right skill sets in the right places to successfully handle customer interactions is critical.
Business Lease Line
Dedicated Leased Lines offer the fastest speeds with consistent bandwidth for data hungry businesses.
Fast Fibre Broadband
Essential high-speed business fibre broadband for UK companies. Compare our reliable fibre broadband deals.
4G Broadband Backup
Airacom cellular internet backup and failover with 4G & 5G Broadband internet backup.
Migrate to VoIP
Five easy steps to migrate away from outdated PSTN or ISDN systems to VoIP unified comms.