Streamline your voice & data services in manufacturing
The manufacturing industry's reluctance to adopt emerging technologies combined with low inventory levels have exposed vulnerabilities in supply chains, making companies at higher risk from security threats and labour shortages.
The manufacturing industry is facing an unprecedented challenge with a dual threat of cybersecurity risks and labour shortages, exacerbated by low inventory levels and the industry's reluctance to adopt emerging technologies. The COVID-19 pandemic has only accelerated the shift towards digital transformation, highlighting the need for manufacturing companies to adopt newer technologies to remain competitive and resilient.
The reluctance to adopt emerging technologies in the manufacturing industry has made it more challenging for companies to manage their supply chains effectively. Many businesses have been relying on outdated systems to manage inventory levels and process orders, making them more vulnerable to cyberattacks and security threats. This has been particularly evident with the rise in cyber-attacks during the pandemic, where hackers have been targeting supply chains and exploiting vulnerabilities in legacy systems. The combination of these factors has resulted in a significant challenge for manufacturers in managing their supply chains and remaining competitive in the market. However, emerging technologies like artificial intelligence, the Internet of Things (IoT), unified communications, and advanced telematics can provide solutions to the challenges facing the manufacturing industry.
Supply Chain:
For the foreseeable future, supply chain disruptions are among the biggest challenges impacting the manufacturing sector. Inventories are currently at their lowest levels in decades, meaning some products simply can't be produced. Domestic production has also struggled in food production, electrical equipment, and construction supplies. And rising construction material costs have caused some organisations to consider waiting to start their expansion projects. It is important to find ways to cut costs and streamline how your teams connect and communicate. Value can be gained by switching to UC services to boost productivity.
Labour Shortages:
labour shortages have been a significant challenge for the manufacturing industry, impacting productivity, labour costs, and quality control. To address these challenges, manufacturers can leverage unified communications products to retain and train staff, improve communication, offer flexible working arrangements, and provide real-time support to employees. By adopting a unified communications approach, manufacturers can mitigate the impact of labour shortages, remain competitive, and drive growth.
Worker Safety:
Worker safety is a critical concern in the manufacturing industry, as workers are often exposed to various risks that can result in injury or even death. Some of the common risks include falls, machinery accidents, chemical exposure, and electrical hazards. However, technology like push-to-talk, lone worker protection, and real-time location services can help mitigate these risks. By improving your team's visibility and internal communication, while ensuring that lone workers are protected, manufacturers can reduce the risk of accidents and injuries, ensuring a safer working environment.
Tech and Security:
Legacy systems, which are outdated and unsupported, are more vulnerable to cyber threats due to their outdated security protocols, lack of updates, and integration with emerging technologies. Meanwhile, being averse to emerging technologies makes it more difficult for manufacturers to adopt newer and more secure systems that can have a significant impact on how the organisation connects and collaborates. Cyber threats are everywhere and the most effective measure to prevent cyberattacks is still educating employees on how to identify and avoid phishing scams and using trusted mobile threat defence on every device.
Manufacturing push to talk, instant group collaboration
Airacom Push-to-talk (PTT) communication technology has been widely adopted in the manufacturing industry and has proved to be an invaluable tool for improving communication and coordination among workers. Here are some ways that push-to-talk technology is being used in the manufacturing industry:
Instant collaboration: No ringing and no waiting, voice calls are delivered to every PoC radio within the group instantly. Communicate over an ultra-wide area using a secure group communications platform.
Network agnostic: Airacom PTT is popular among manufacturers as it works over any 2G, 3G, 4G, LTE, 5G or WiFi network, and can automatically switch to the best available network. Its ability to function in large, noisy manufacturing plants and overcome communication barriers posed by various materials make it a preferred communication solution.
Multi-location: Airacom PTT technology can be used across multiple locations, allowing workers to communicate across different plants, factories, and warehouses. This can help to improve collaboration and coordination across the supply chain.
Unified communications for next generation manufacturing
Unified communications (UC) within the manufacturing sector offers a more secure, flexible approach to joined-up communications and collaboration. As digital transformation continues to drive innovation in the industry, manufacturing companies are looking to adopt cloud-hosted telephony and update their legacy Private Branch Exchange (PBX) systems for enhanced scalability, higher security and greater productivity benefits.
Expanded collaboration: With UC tools your research and development, sales, marketing and productions teams can be joined-up and collaborate in real-time even if they work remotely, hybrid a combination of both or across multiple global office locations.
Fast connectivity: Upgrading to superfast broadband connectivity is essential for manufacturing operations to run cloud services, utilise remote workers, and rely on IoT and M2M services. Reliable connectivity provides real-time access to critical data and improves collaboration and productivity across your organisation.
Upgrade to ultrafast business fibre broadband
Be ready for the PSDN and ISDN switch-off
Dedicated lease lines for faster in-store WiFi
Explore SD-WAN as a more efficient wide-area network
PoC Radios
POC radios offer instant communication over cellular or WiFi networks, improving worker safety and productivity in manufacturing.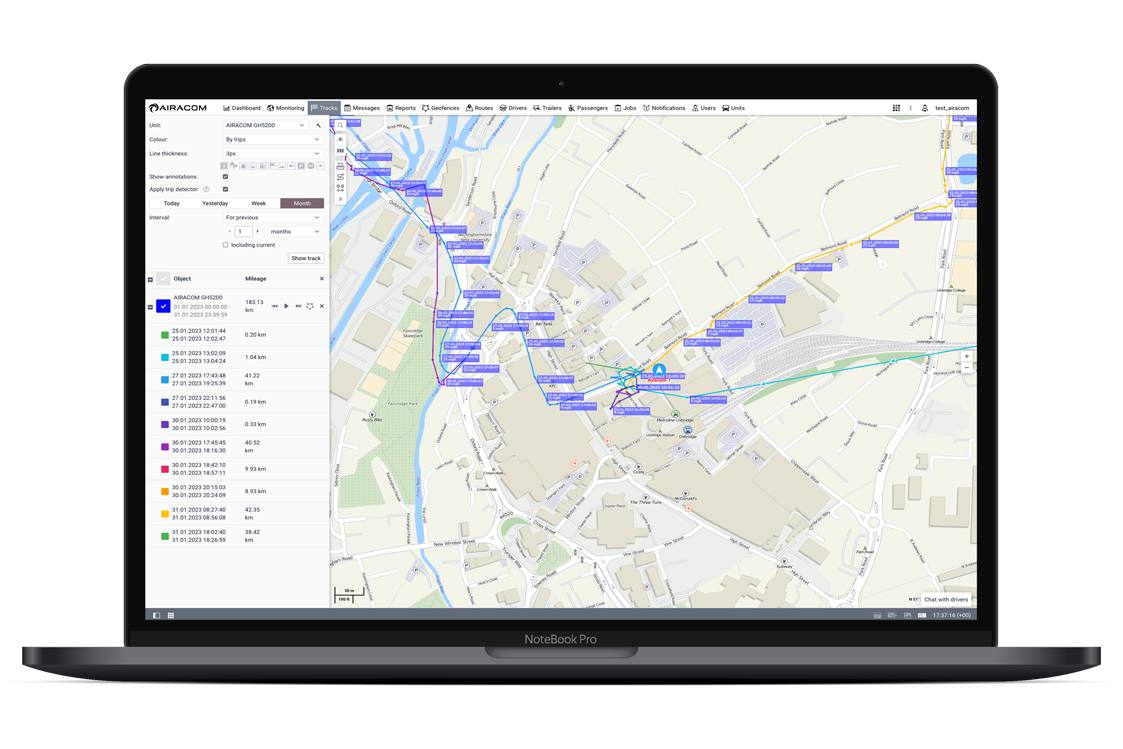 Manufacturing advanced fleet telematics to improve vehicle & asset visibility
Airacom's cutting-edge vehicle telematics technology provides manufacturers with a variety of benefits, including better fleet management, asset tracking, predictive maintenance, worker safety, and environmental monitoring. By offering data-driven insights, we enable manufacturers to improve their operational efficiency, reduce costs, and gain a competitive edge.
Track your manufacturing vehicle fleet
Real time people tracking and resource management
According to data from the UK Health and Safety Executive (HSE), there were approximately 69,000 non-fatal injuries and 16 fatal injuries to workers in the manufacturing sector in the UK in 2020/21. In addition to 342K nonfatal injuries and 416 fatal injuries in 2019 according to data from the US Bureau of Labor Statistics (BLS) within manufacturing.
The high incidence of workplace injuries in the manufacturing industry underscores the importance of using personnel location systems to monitor the location and safety of employees. We provide a wide range of personnel location systems which can provide real-time data on the whereabouts of workers, allowing managers to quickly identify and respond to safety incidents, such as accidents or emergencies. By using personnel location systems, manufacturing companies can improve their safety performance and reduce the risk of workplace injuries and fatalities.
Manufacturing location ID badge
Manufacturing services
Professional voice and data services for manufacturing
Push to Talk
Replace two way radios with Airacom APTT push to talk offering near national coverage over any IP network.
Workforce Management
Enhance frontline safety with location monitoring, geofence clock, clock out, incident reporting, and job allocation.
Cloud VoIP
Reliable cloud hosted phone systems for your manufacturing companies looking to establish a hybrid and remote work model.
Connectivity
Get superfast business broadband to run your manufacturing facility, software and cloud applications and services from Fibre to SD-WAN.
Business Mobile
Improve site productivity with the right mix of rugged devices using a business only 4G and 5G superfast network.
Manufacturing WiFi
Manufacturing business WiFi is packed with features, security and flexibility your business needs with built-in failover.
Featured Resources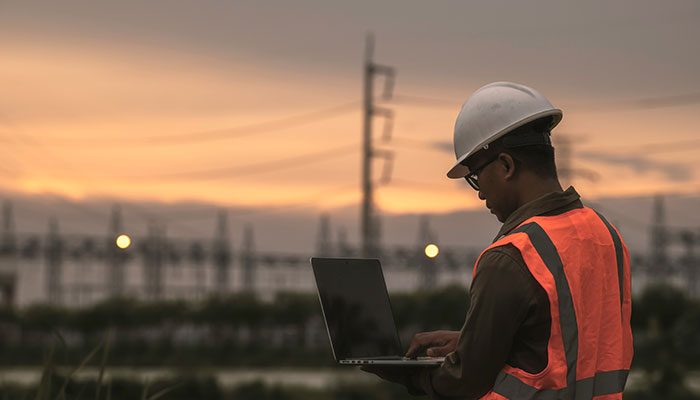 Mobilise your workforce
Replace two-way radios with Airacom push to talk offering near national coverage over any IP network.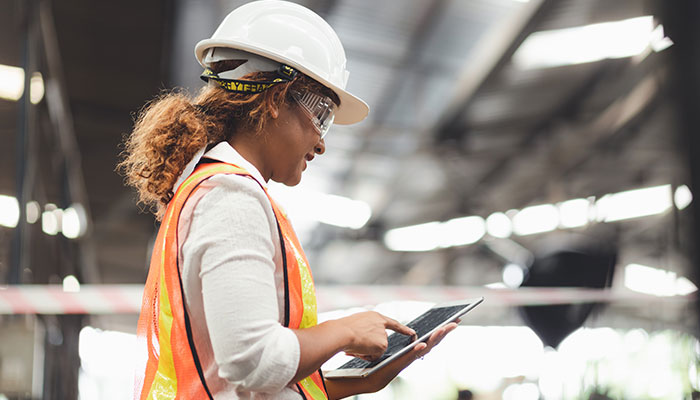 Connect your project site
Utilise IoTs and Sensors to gain real-time data analytics across your sites to make informed business decisions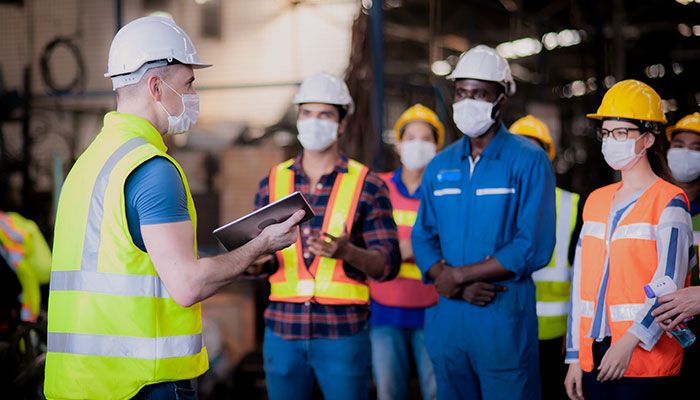 Protect your team
Enhance workforce safety with location monitoring to better manage employees operating remotely or alone