Horizon collaborate a complete UC platform on your desktop or smartphone
Effective internal and customer communications are paramount to the success of your business. Increase customer and employee satisfaction with Horizon Collaborate.
The ability to communicate with people both inside and outside your organisation is key to building a successful business. With the right communication and collaboration tools, your teams can solve problems, increase productivity, and offer higher levels of customer service, which intern delights your customers and increases your sales.
Horizon Collaborate the award winning cloud hosted business unified communications platform
Horizon Collaborate is fully integrated with the award-winning Horizon cloud telephony service. You can benefit from business telephony features alongside collaboration tools such as video calling and instant messenger.
Compatible with Windows, Mac, Android, and iOS, Horizon Collaborate empowers teams to access business communications and collaboration services from their internet-connected devices in the office, remotely or working from home in a hybrid work model.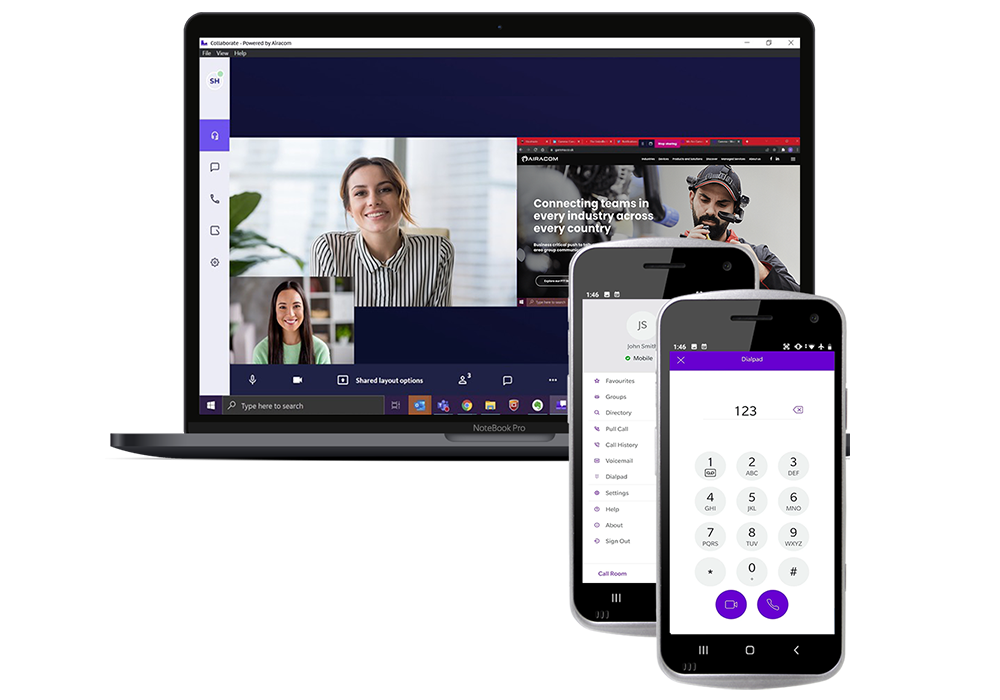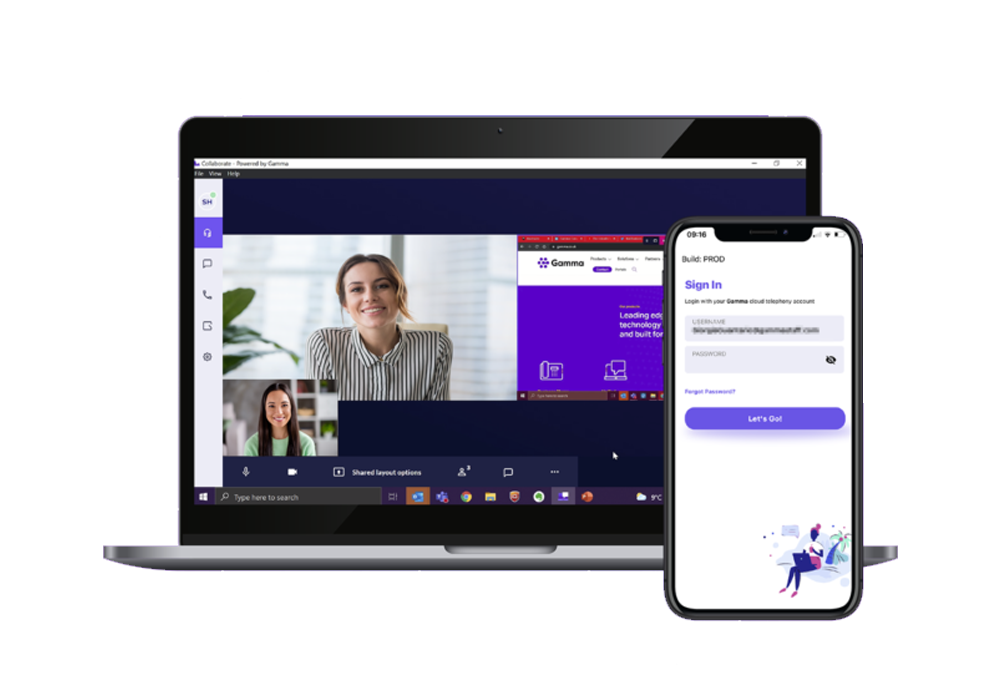 Get work done from anywhere using Horizon Collaborate the cloud hosted PBX
Hybrid work strategies are playing a crucial role in business with improved work-life balance, more efficient use of time, control over work hours and work location, and higher productivity. With this in mind, many employers are looking to determine how to make hybrid work as engaging and productive as possible.
Horizon Collaborate empowers users to access business-critical communications and collaboration services in the office, on the move, or remotely with an effective desktop or mobile unified communications platform.
Manage meeting spaces or planned training sessions
Your Collaborate Room puts you in charge of how you manage your conferences, whether they be spontaneous sessions with co-workers reviewing a specific document or project or a formal, planned training session for up to 50 attendees from inside and outside your organisation.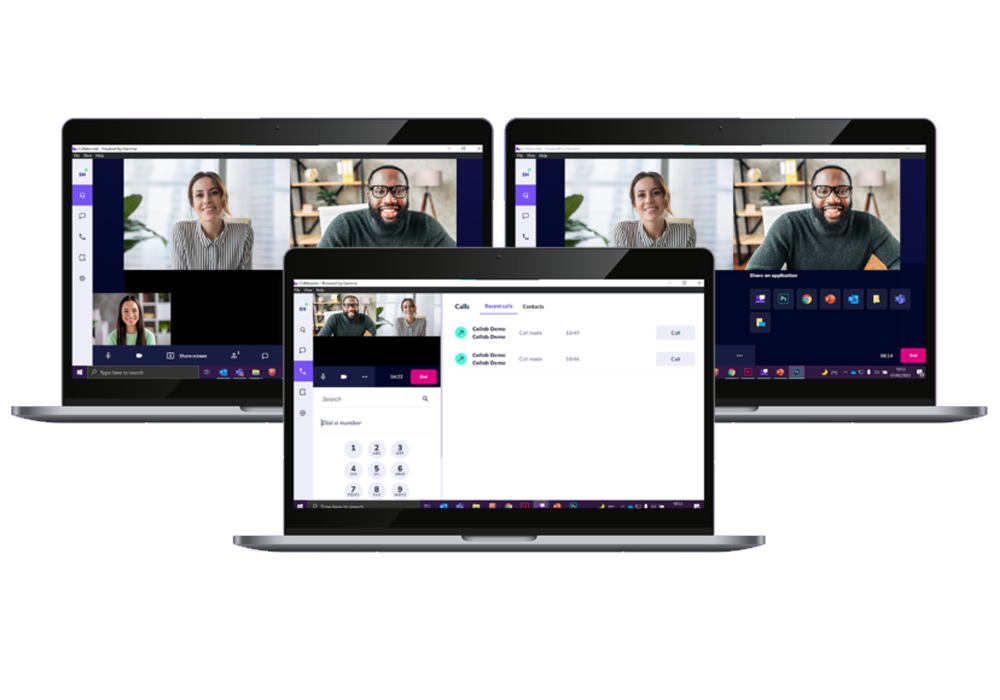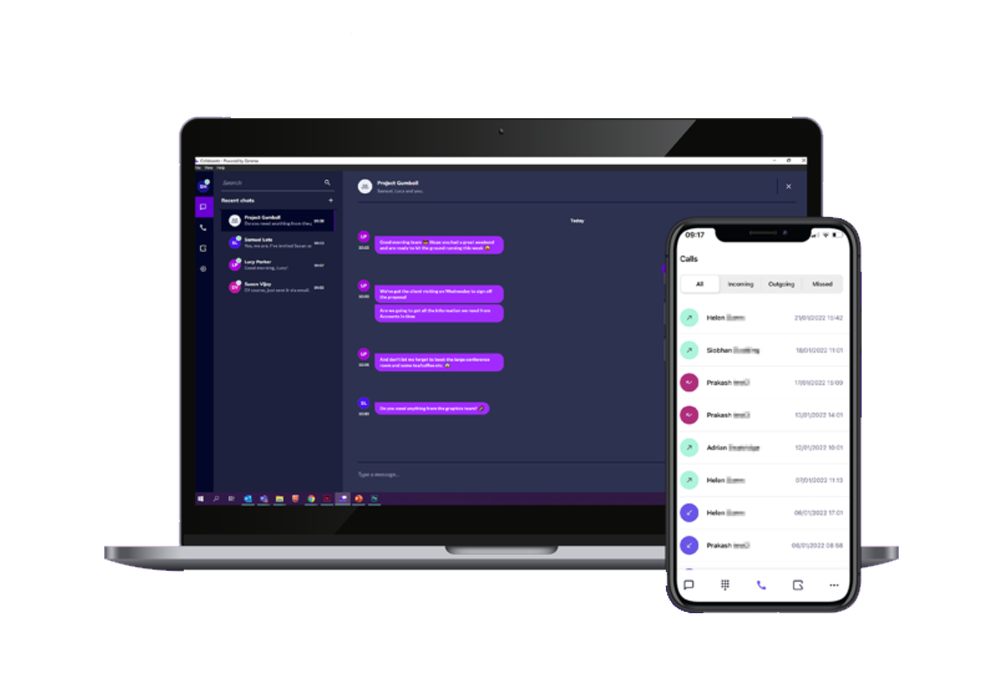 Get new features and updates pushed to your Horizon Collaborate platform automatically
Horizon Collaborate has a great suite of features and provides a business route toward truly unified communications. With auto updates, you get new features, upgrades, and optional integrations with third-party applications as soon as they are developed and released. This also reduces the overhead necessary to manage your communication systems.
Get ahead of the curve with a complete UCaaS experience for your business
How does Horizon Collaborate aid mobile and flexible working?
Packed with features and technology, Horizon Collaborate allows you to manage incoming calls effectively with Call Forwarding. Home Worker lets you take your user profiles and settings to your home office. At the same time, Remote Office enables you to use your number and profile on any phone, anywhere, to keep in touch with your colleagues and customers.
What real-world benefits does collaboration offer?
Connecting people, applications, clouds, and networks, you can transform how quickly and efficiently information within your organisation is shared and actioned. Excellent customer service starts with excellent collaboration, satisfying your customer's increasing demands as well as improving employee productivity and boosting your business sales.
How does Horizon Collaborate help staff work closely?
Provide your team with access to critical tools, insights, and information like instant messaging with presence, voice, video, desktop and application, and document sharing – all via a single unified communications application that is easily accessible via Windows, MAC, Android, and iOS devices. This enables your users to access business comms and collaboration services from anywhere using devices they are already familiar with.
What's the call quality like?
Call quality, as with any communications system, is clearly dependent on the underlying access available. With our Ethernet and Broadband products delivering the service to your locations, you can be assured of great voice quality underpinned by some of the most stringent SLAs in the business.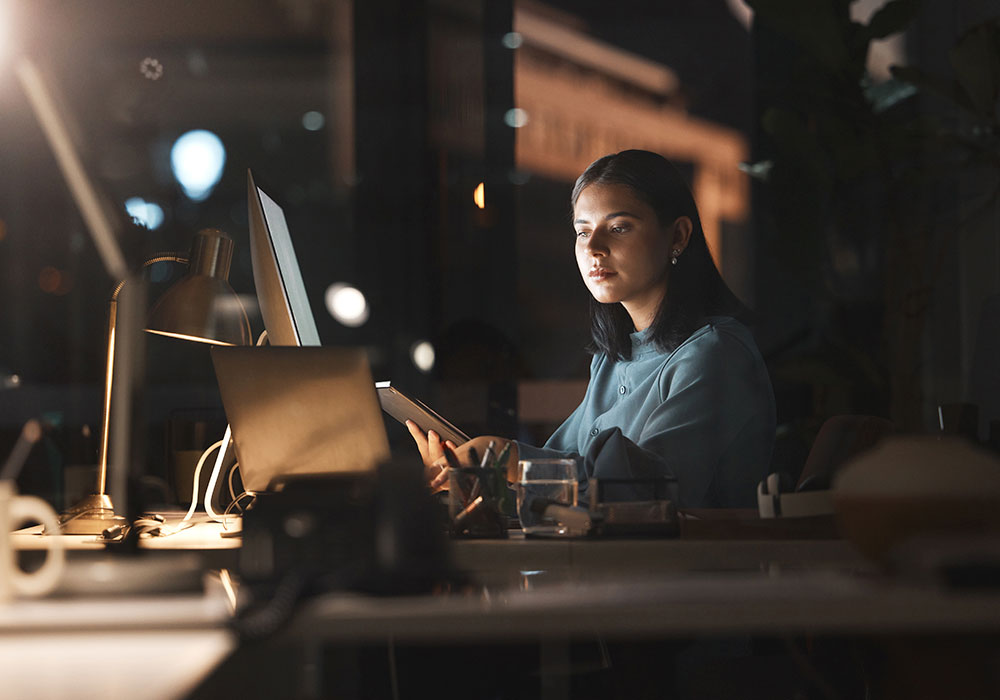 Is it expensive to install?
With only a minimal capital outlay required, Horizon is suitable for any size of business looking to improve its productivity and image.
How do I rationalise my site?
A site survey is a useful exercise as it enables superfluous services and hardware to be identified, highlighted, and considered during the decision-making process. As a cloud-based telephony platform, Horizon lets you dispense with a physical PBX and the associated cost of maintenance, and it requires only the simple installation of on-site handsets. For larger, multi-site customers, the savings made will clearly be multiplied. Of course, as well as working seamlessly with Gamma's SIP, Ethernet, and Broadband products, Horizon can interface with legacy connections too, making it a totally flexible solution.
How do I present my company more professionally?
Horizon is the perfect platform for organisations that require a professional and simple-to-use interface with the outside world. Schools, public sector organisations, and major venue and event operators; each have their own challenges in terms of maintaining staffing levels, training, and cost, with the result that often, it's the first line of communications that suffers. Horizon is simple to set up and use, and it lets you present a simple, flexible, and, above all, totally professional image.
Horizon Collaborate Benefits
Increase Productivity
Transform how quickly and efficiently critical information is shared, increasing customer demand.
More Functionality
Gain much greater functionality within a single platform for improved productivity and employee satisfaction.
Reduce Costs
Replace multiple comms products with a single UC platform to reduce IT costs.
Collaborate Anywhere
Leverage instant messaging, voice, video, desktop plus application sharing, and more
Phone System Integrations
Integrate with the Horizon PBX cloud phone system for a true UC experience.
Conference with Ease
Deploy 'My Room' feature for instant conference voice, video, and sharing collaboration.
User Presence
Know who's available with user presence to define the best way to communicate with teams.
Hybrid Working
Allow staff to benefit from flexible working via hot desking, mobile or home working.
[bigcommerce_product id="404,405,429,413,414″ per_page="5″ order="ASC"]
Related Products
What is UCaaS
Unified communications connect all teams within your business to work smarter in the office or via hybrid work.
Business leased lines
Dedicated Leased Lines offer the fastest speeds with consistent bandwidth for data hungry businesses.
Fast Fibre Broadband
Essential high-speed business fibre broadband for UK companies. Compare our reliable fibre broadband deals.
SoGEA Broadband
Find out if you can get SoGEA in your area and benefit from low cost, fast business broadband.
IoT SIM Data Services
Connect your IoT sensors, connected objects, devices and remote and hybrid teams with 4G/5G LTE.
Business VoIP
Find out why more and more businesses are moving away from a standard PBX for cloud hosted telephony.