Public Transport Management
Streamlined transport planning and control
Efficiently manage and optimise your public transport operations with the help of NIMBUS advanced management software that offers real-time ride monitoring, route tracking, notifications, and ride reports.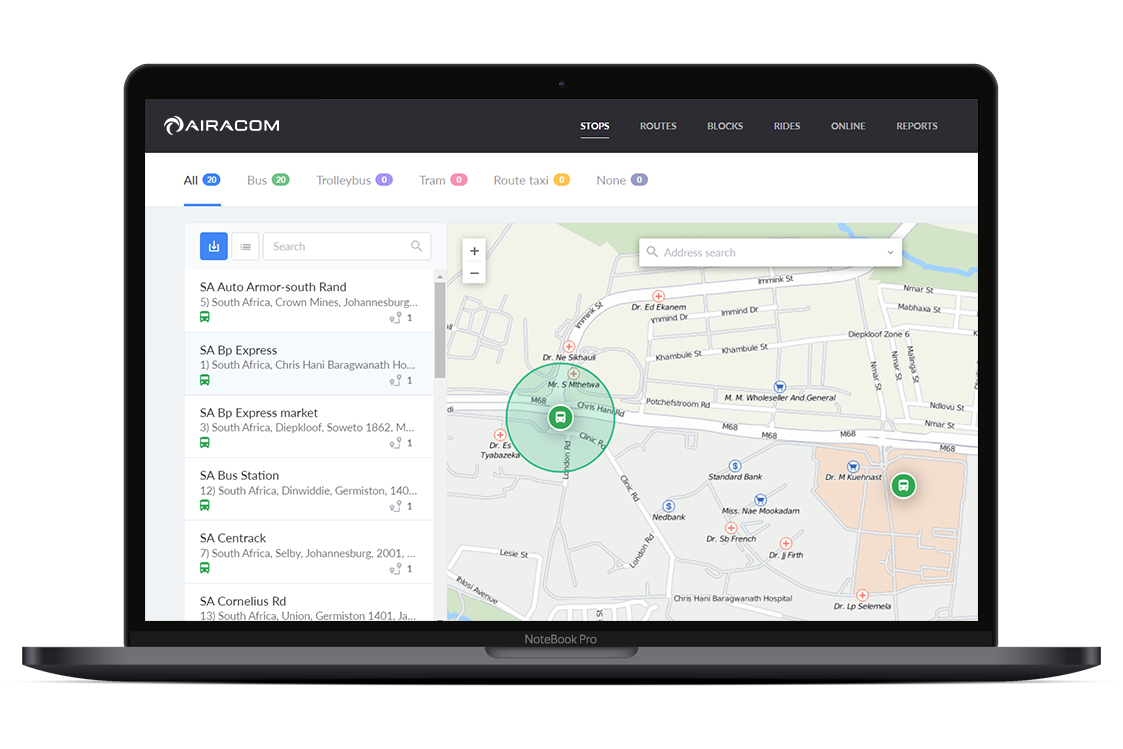 Create better journeys with public transport management software
Public transport management software and advanced IoT telematics to provide quality service to passengers for safe and on-time transportation.
Public transportation management software streamlines transport planning and control. Features include ride monitoring, schedule adherence, route tracking, notifications, and ride reports. Easily assign vehicles to specific routes and optimise resource usage. Real-time ride tracking helps reduce delays and improve efficiency. Stay informed of events during rides and generate reports for performance optimisation.
Order management software to streamline your courier and delivery operations
Notifications
Notifications provide updates on the ride's status and bring the dispatcher's focus to any urgent or emergency situations.
Dashboards
Get a comprehensive overview of key performance metrics and real time data enabling operators to monitor and optimise transport services.
Passengers
Allow passengers to conveniently locate different modes of transportation and track their real-time movements with advanced location services.
Reports
Ride-related data that can be utilized for generating reports is stored and made available for up to 100 days.
Web based logistics management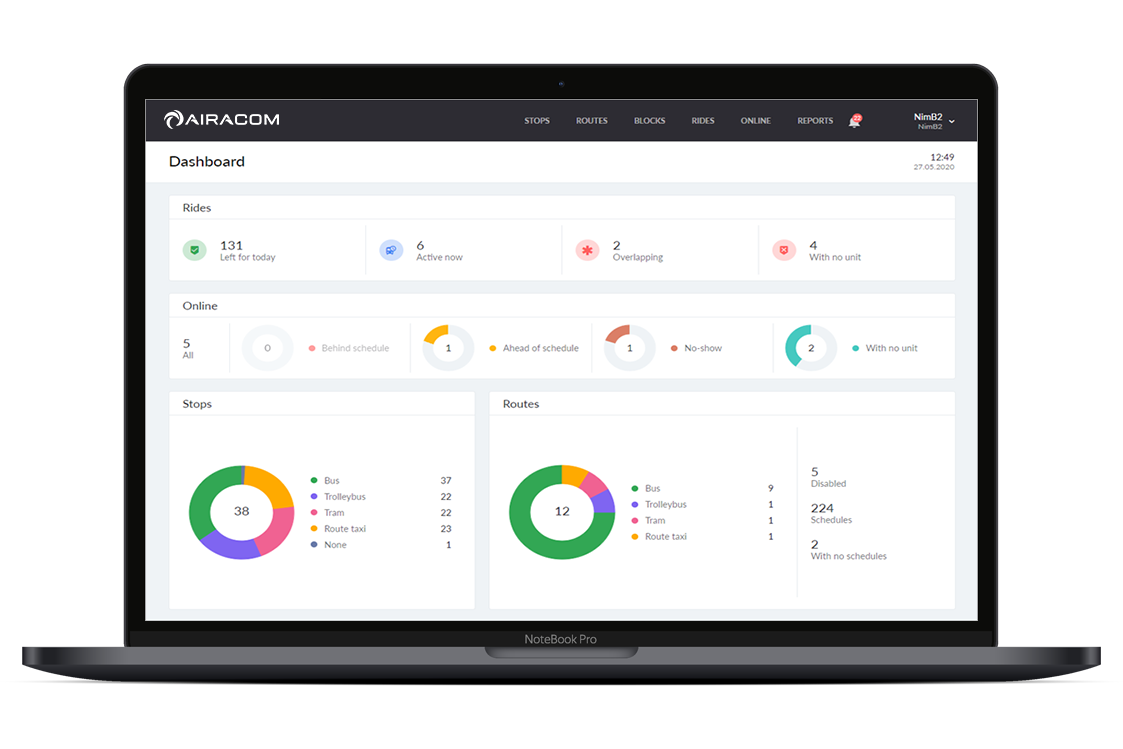 Analyse fleet performance with real time data and comprehensive dashboards
Efficiently monitor fleet performance with real-time public transport mangaement dashboards. Display a comprehensive summary of depot contents, including stops, routes, rides, and monitoring, with all data updated in real time. Gain insights into passenger demand and optimise your route planning for improved fleet efficiency and better customer journeys.
Stops: The total number of stops in the depot and the number of stops for each means of transport
Routes: The total number of routes in the depot and the number of routes for each means of transport
Rides: The total number of active and upcoming rides as well as rides active now, overlapping, and rides with no unit
Monitoring: The number of rides on time, behind schedule, ahead of schedule, with no unit, and with no units assigned
Easily create and manage stops with Airacom public transport management software
Easyily create and edit route stops. With the ability to add waypoints of any shape in just two clicks or import stops from .kml or .kmz files your team can fully customise the route planning to streamline your route creating process.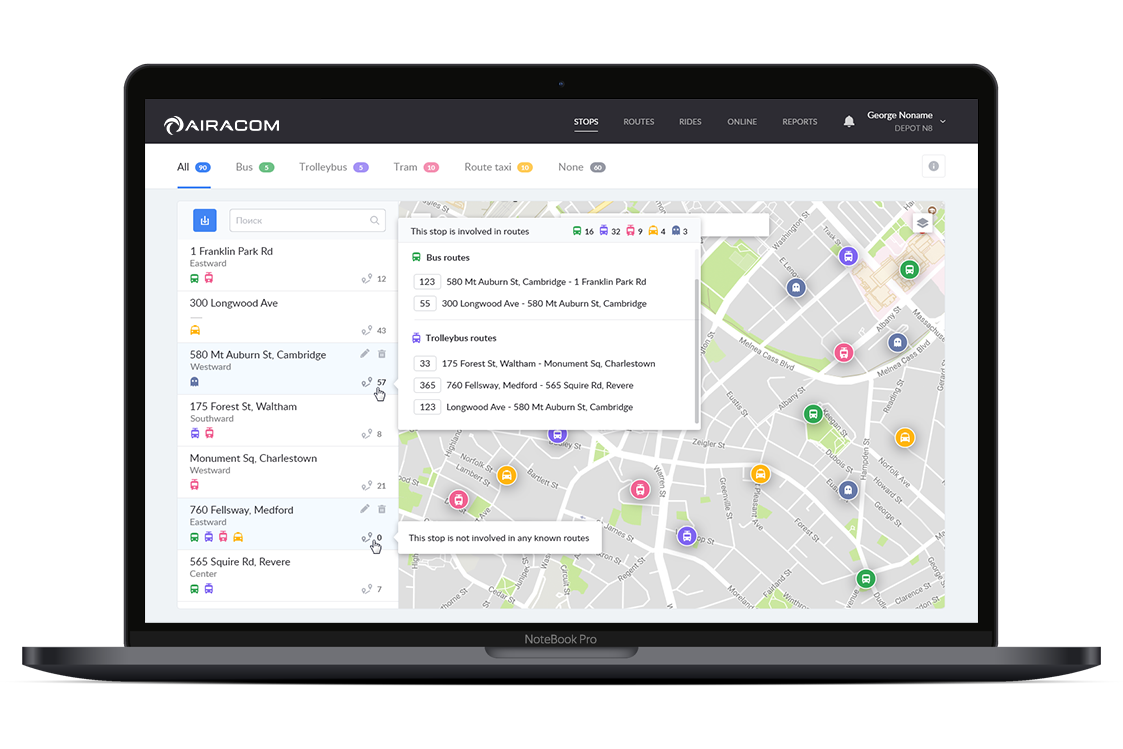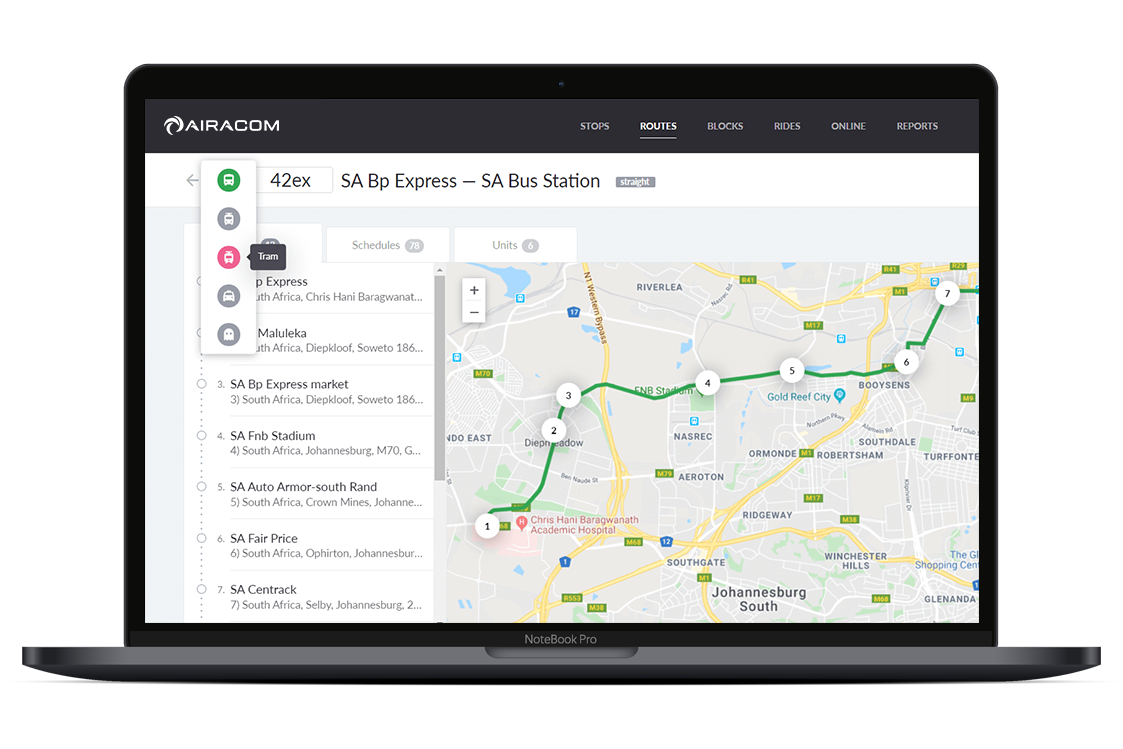 Optimise your transport system with effective route planning and management
NIMBUS routes feature simplifies transport planning with easy-to-use route creation and editing tools, drag-and-drop functionality, and real-time monitoring. Route optimisation capabilities improves transport system efficiency by reducing travel time and minimising fuel consumption.
Streamline your transport operations today with a full overview on every ride
Efficiently manage your transport network with Airacom NIMBUS rides feature. Create, schedule, and monitor rides in real-time with an intuitive interface. Detailed reports provide insights into ride data, enabling you to optimise your transport system for maximum efficiency.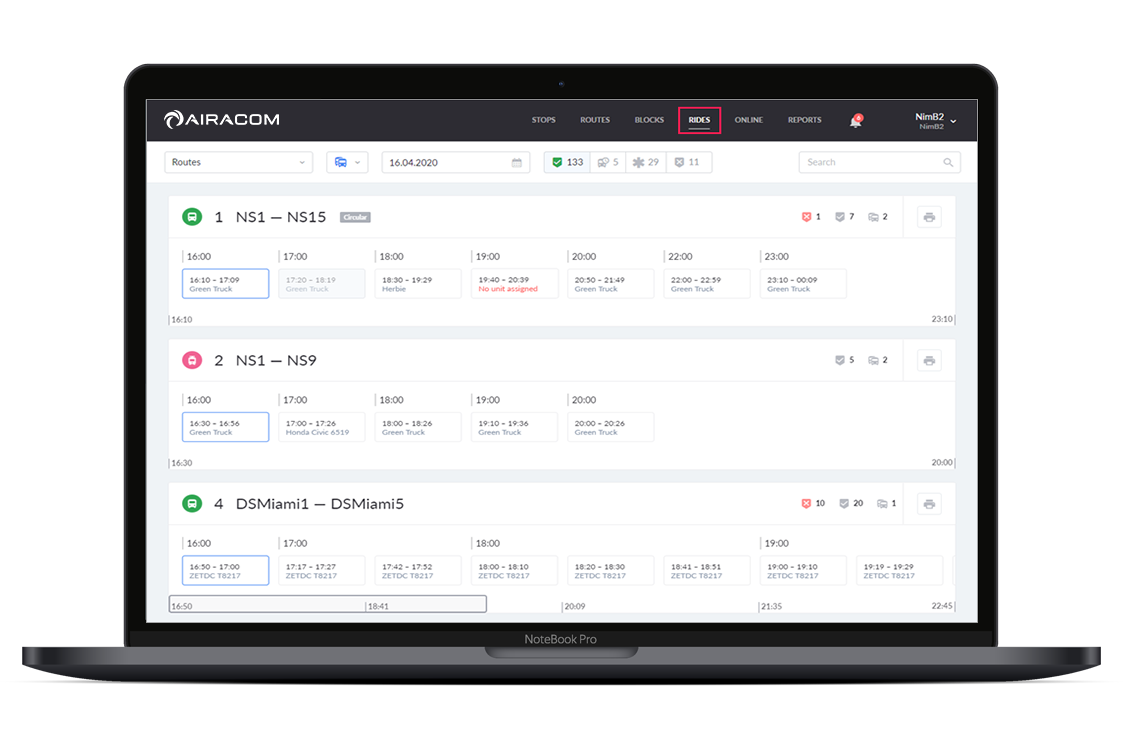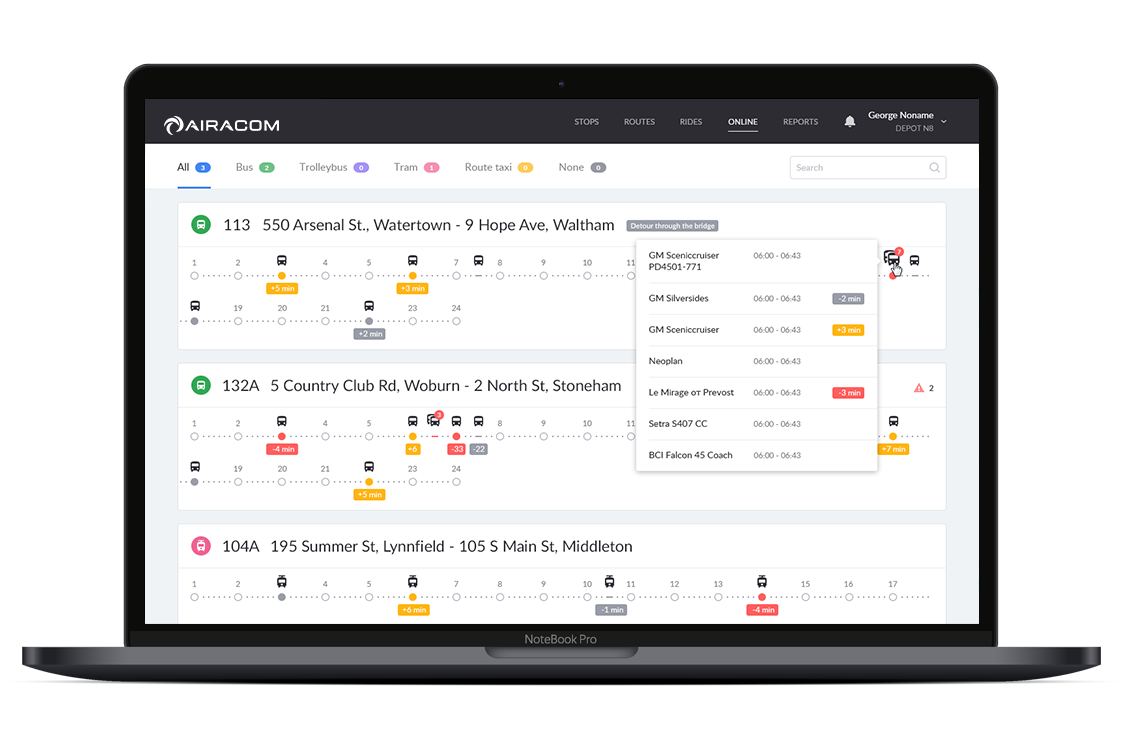 Effortlessly control rides in real time with online tracking
Airacom online tracking enables real-time ride monitoring, color-coded indicators for deviations, and tooltips for stops and units. Replace transport on started routes in case of breakdowns, and control vehicle distribution across routes for optimal resource usage.
Advanced telematics for tracking vehicles, people and assets
Discover how advanced telematics solutions from Airacom can help you track and monitor your vehicles, people, and assets. Our IoT telematics solutions provide real-time data on location, movement, and status, improving efficiency, reducing costs, and enhancing security. Find out more about our range of advanced telematics solutions today.