Optimise your fleet management with Airacom
For businesses operating large fleets, fuel management is a critical concern. Fuel expenses often represent a significant portion of a fleet's total costs. Airacom's fuel management system is designed to optimise expenses by providing comprehensive fuel consumption monitoring and control platform, easily accessible via a web browser.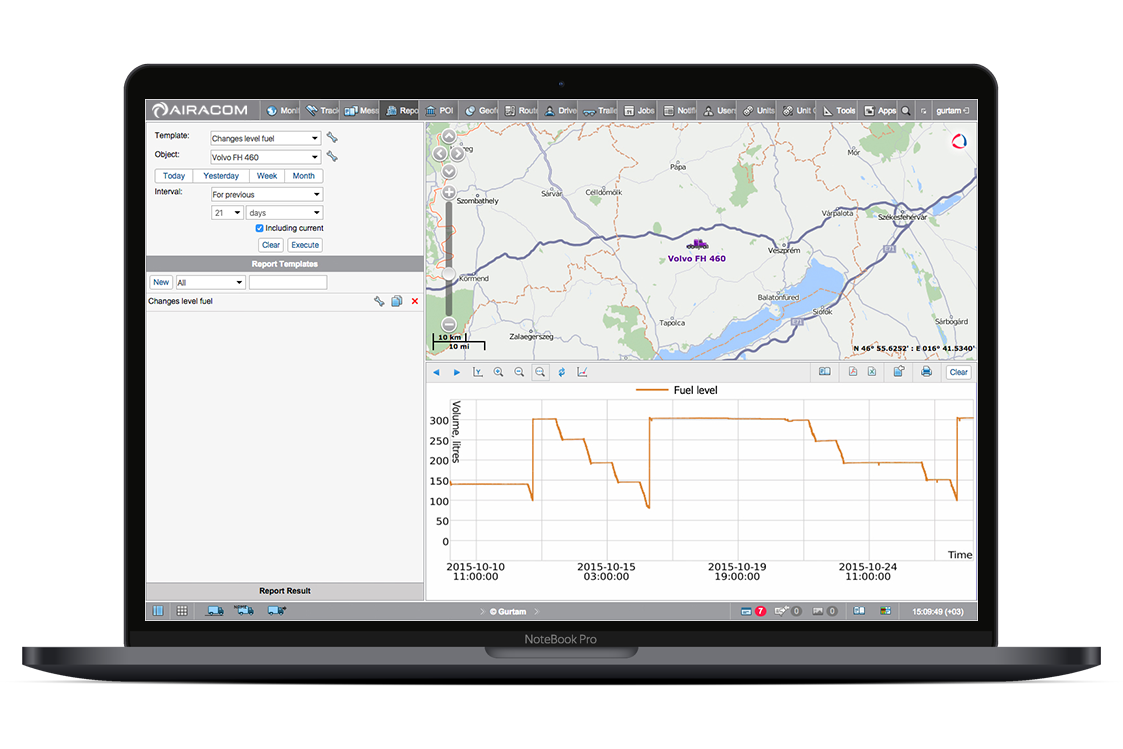 Stay in control with advanced vehicle tracking solutions
Unlock the power of advanced vehicle tracking solutions to stay in control of your fleet's movements and optimise your business operations with Airacom IoT telematics.
Vehicle tracking provides real-time visibility into your fleet's location and status, allowing you to make informed decisions that reduce costs, increase productivity, and enhance driver safety. Airacom offers commercial fleet tracking solutions for cars, coaches, vans, and trucks in the UK, US, and Europe with advanced features. Discover how Airacom's vehicle tracking system improves operational efficiency and reduces costs for businesses in every industry
Choose your installation
Fuel control advanced IoT canbus telematics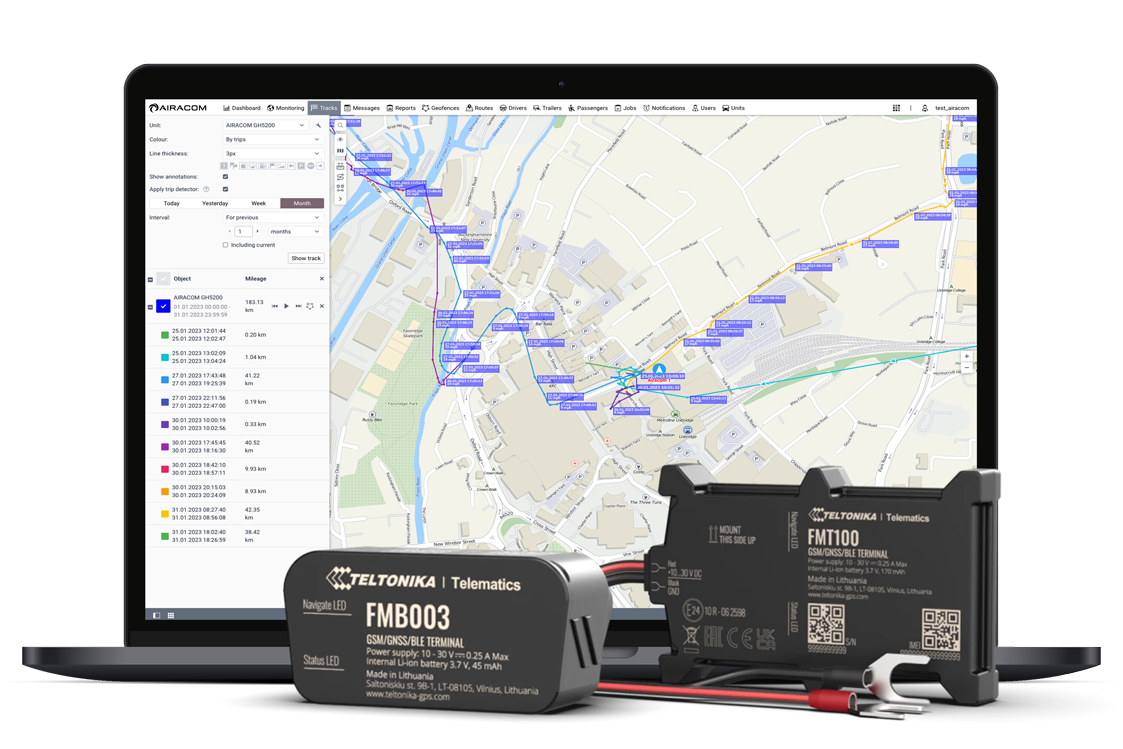 Plug and Play
Self-installation vehicle tracking solution easy to install and with all the instructions and support you need. Real-time location and access to our advanced web-based telematics software with iOS and Android apps.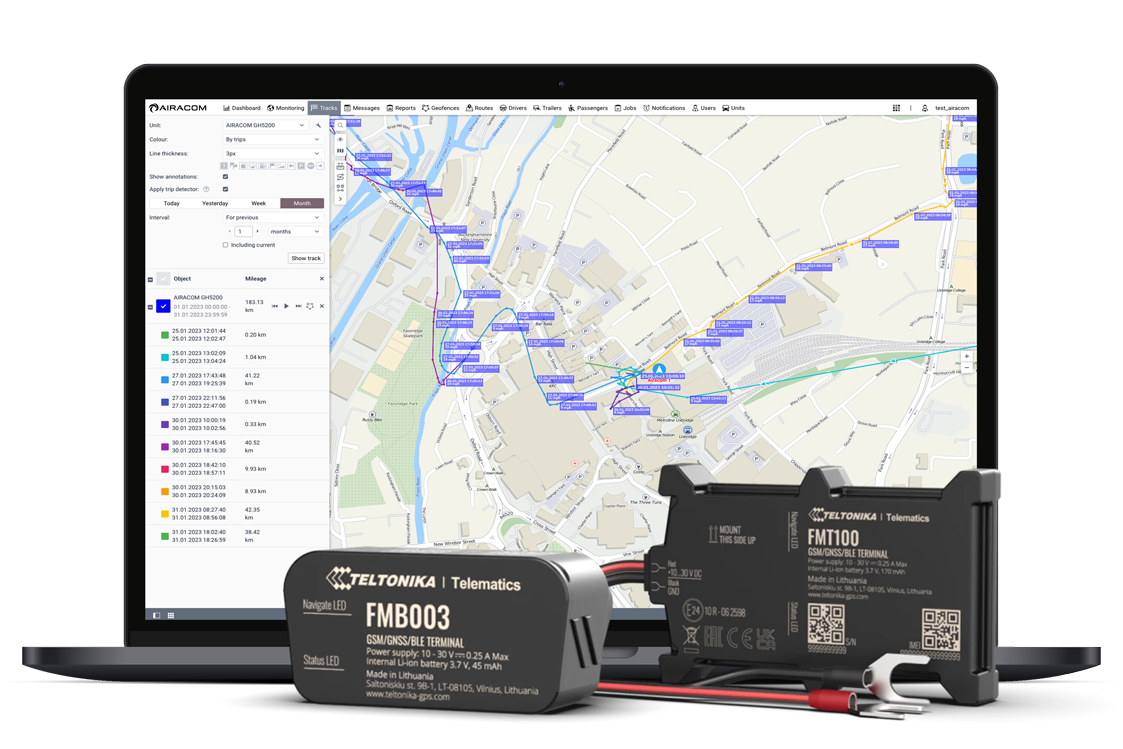 Fixed Installation
Covert fully installed fixed vehicle tracking solution with real-time location and access to our advanced web-based telematics software with iOS and Android apps.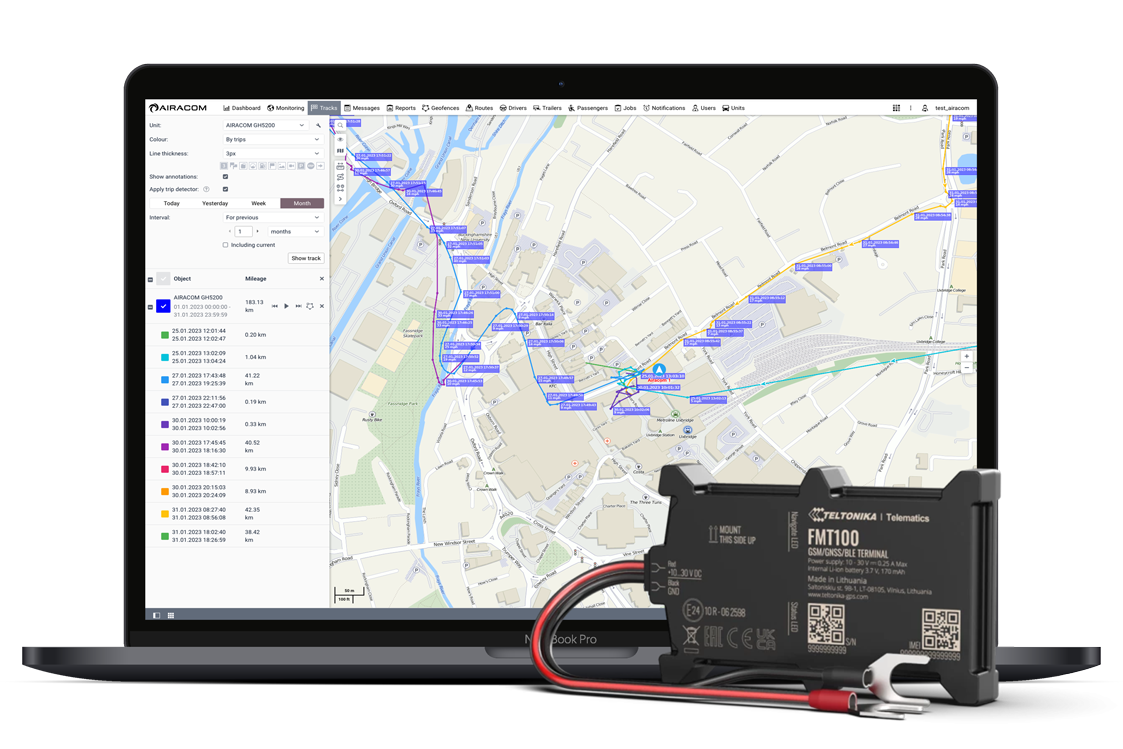 Professional Fleet
Fully installed vehicle tracking device plus vehicle-mounted mobile driver terminal MDT for navigation and PTT push to talk communication with the office.
How the Airacom fuel management system works
Airacom's fuel management system gathers data from our advanced IoT vehicle tracking devices installed within the vehicle. Data from fuel level sensors are transmitted to our vehicle tracking system in near real time capable of detecting fuel thefts and excessive fuel consumption. By leveraging Airacom's fuel management capabilities, businesses can save 15% or more on fuel costs and increase fleet efficiency by more than 30% or more. The system typically pays for itself within 3-4 months of implementation.
Unlock the power of data driven insights into your fleet fuel management
Airacom's intelligent fuel management IoT system allows dispatchers to review the history of fuel level changes in a vehicle's tank over a specified period, presented as a graph. Clicking on any point of the graph displays the exact fuel level value and vehicle location at that moment. Fuel usage data analysis is generated from our advanced vehicle tracking system, combined with fuel level sensors and the vehicle's onboard computer (CAN).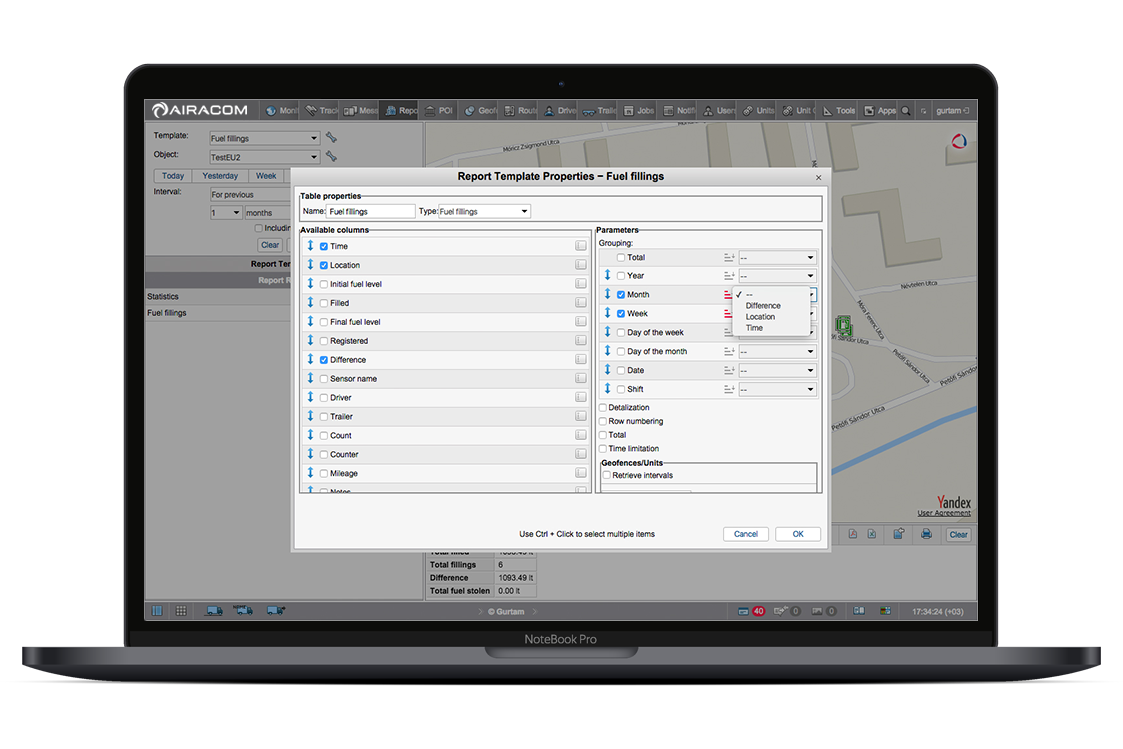 Fuel tracking and reporting
Airacom's fuel tracking system enables the generation of reports on fuel fillings and potential fuel thefts, with precise date, time, location, and map markers. These reports also include initial and final fuel levels and filling/theft volume information. Armed with this intelligent data, fleet owners can typically reduce fuel thefts in their fleets by up to 90%.
Airacom fuel consumption analysis and notifications
With Airacom's special reports, dispatchers can analyse actual fuel consumption based on any period of time and compare it to the standard consumption rates. This allows for a prompt assessment of fuel savings and consumption across individual vehicles or the entire fleet. Receive notifications on fuel fillings and thefts via email, SMS, and push notifications on your smartphone using Airacom's native mobile app, available for Android and iOS. Real-time tracking is available through the Dashboard app, allowing you to monitor relevant KPIs in real time.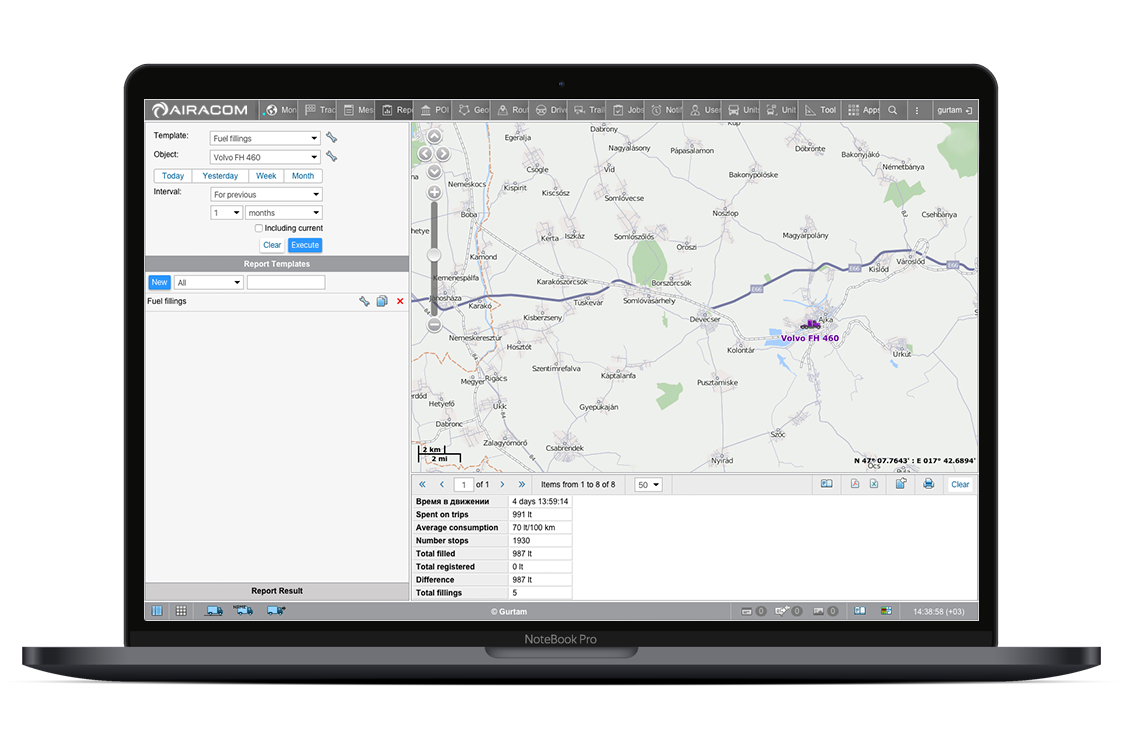 Advanced telematics for tracking vehicles, people and assets
Discover how advanced telematics solutions from Airacom can help you track and monitor your vehicles, people, and assets. Our IoT telematics solutions provide real-time data on location, movement, and status, improving efficiency, reducing costs, and enhancing security. Find out more about our range of advanced telematics solutions today.