Switch to business fibre broadband & benefit from faster more stable internet
Get high-speed business fibre broadband to supercharge your business, delight customers, and outpace your competition. Fully supported and managed by one of the UK's leading business voice and data service providers.
Fast business fibre broadband has become a critical component for businesses due to the massive shift towards cloud-based applications and UK infrastructure changes, especially with the hybrid work model becoming more prevalent. Providing exceptional customer service and maximising employee productivity is vital to remain competitive in a hyper-competitive global market.
Airacom helps businesses deploy ultrafast business fibre broadband by offering a range of reliable and speedy connectivity solutions, coupled with expert guidance from our UK-based support team. Our goal is to provide the perfect solution for your business's unique requirements, ensuring maximum productivity and success in today's hyper-competitive market.
Fibre broadband equals greater reliability
Fibre is much stronger than ADSL and is less likely to be affected by weather conditions or interference.
Connect more devices and get more work done
Faster speeds mean you can connect more devices, stream video and upload large files.
Cut costs running cloud apps over fibre
Reduce your risk of internet downtime, and streamline your business with cloud applications.
Gain faster download speeds to run software
Business fibre broadband is much faster than ADSL, with download speeds of up to 300 Mbps.
What are our fast fibre broadband options available to my business?
Our superfast and ultrafast business fibre broadband services, coupled with our expert UK-based support team, ensure your business has the reliable internet connectivity needed for maximum productivity and success, whether you operate from home or a traditional office we have a business broadband product to fit your requirements.
FTTC
Fibre to the Cabinet is a term for a broadband connection using optical fibre to supplement part of the usual metal local loop used for connection to exchange. With FTTC, the optical fibre supplements the copper from the DP (street cabinet) to the exchange, in practice this allows for much higher speeds as the length of the copper used to convey data is much shorter.
FTTC G.Fast
G.Fast broadband is a local access network technology that provides a business fibre broadband service from the end user's premise to the Internet. It uses copper from the End User premise to BT's cabinet with fibre, then runs to the BT exchange in a very similar way to FTTC. The difference is that where FTTC uses VDSL2 to encode the data stream, we will now use G.Fast technology for this to allow for quicker speeds. We can now offer bandwidths of 160/30 Mbit/s & 330/50 Mbit/s.
SOGEA
Single Order Generic Ethernet Access business fibre broadband doesn't run over a phone line; instead, it uses the same fibre and copper network as other broadband services, so there is no need for the wholesale line rental (WLR) element. SoGEA is offered at the same data rates as FTTC broadband. SoGEA delivers the same performance, uses the same established infrastructure, and therefore has the same geographic availability. The only difference is the need for a phone line has been removed, future-proofing connectivity as the UK moves to an all-IP network.
FTTP (full fibre)
Fibre to the Premises uses fibre all the way to the customer's premises (no copper), but availability is limited to areas where full fibre infrastructure exists in the street. Due to the whole circuit being fibre, we can offer higher speeds with higher reliability rates. With FTTP, there is no "up to" bandwidth. The bandwidth that you buy is the bandwidth that you will obtain over your local access tail.
Why upgrade to business fibre
Five reasons why your business needs full fibre business broadband
Fast and reliable internet is critical for businesses. Broadband is now considered the 5th utility, essential for effective communication and collaboration. If you're currently using FTTC, upgrading to a full-fibre business broadband solution can offer significant benefits for your business.
Reliability
Full business fibre broadband connections are more reliable than a traditional copper telephone network, which Openreach is making end of life from December 2025. Fiberoptic cable runs from the exchange to your office, which reduces signal loss and increases the speed data travels over fibre compared to a cooper telephony network.
Improved bandwidth
Full fibre broadband is considerably faster than a traditional copper line or part copper and par fibre connection (FTTC). As businesses are utilising more bandwidth today from cloud applications, VoIP phone systems and video conferencing, internet connections need to be faster and more reliable. For busy growing offices, fibre broadband represents a more compelling choice. Airacom SoGEA broadband provides speeds of up to 80 Mbps and is a low-cost alternative to FTTC while futureproofing your connectivity with the pending Openreach PSTN Switch-Off in 2025.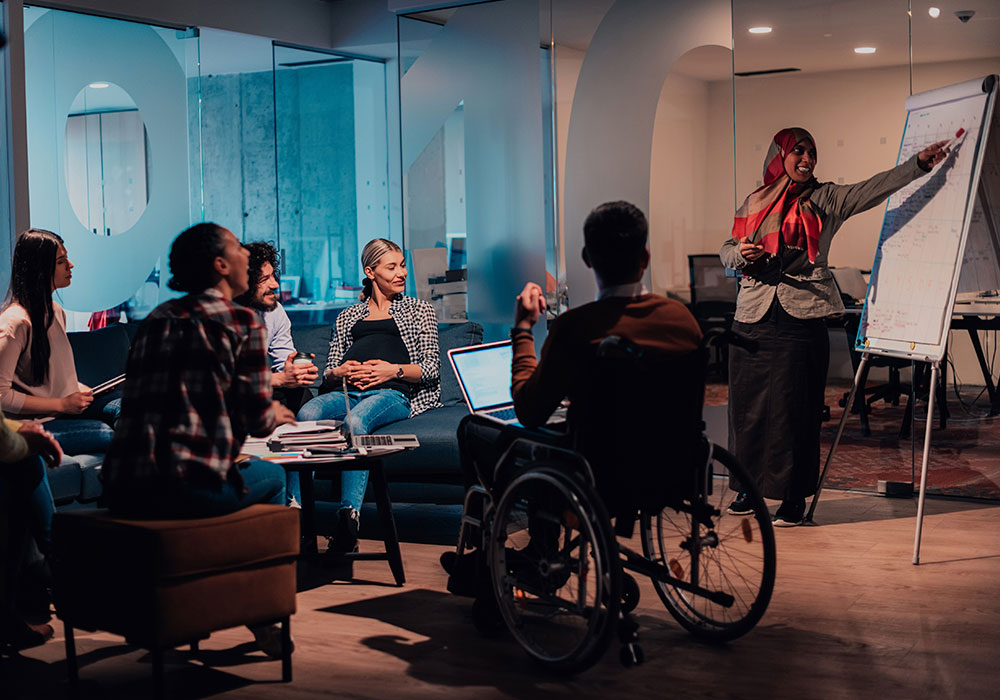 Communications
The great migration has already started. The current UK network is old and difficult to maintain and will be disconnected in December 2025. This means all businesses using analogue and ISDN lines must switch to digital and cloud services before this date. We have already started moving our clients from the old analogue Public Switched Telephone Network (PSTN) to a fully digital network.
Digital voice and cloud communications solutions running over a full-fibre network offer better quality business features such as remote and hybrid working while reducing your costs.
Full fibre, an alternative to lease lines
Offering 99.999% uptime and robust service lead agreements (SLAs), full business fibre broadband connections offer great value for money while keeping your teams connected with superfast broadband speeds. If your organisation does not require a dedicated internet connection of your own, our range of high-performing, low-cost full fibre internet packages may suit your business and your budget.
Future proof your business
From December 2025, every business will have to switch from PSTN or ISDN networks to digital fibre products. This will affect all services currently used by PSTN or ISDN lines, like a PBX phone system, building alarms, EPOS machines, door entry systems, CCTV systems and many more services. It is imperative you take action now and review switching your services to SoGEA, FTTP or a dedicated business lease line before the services in your area are disconnected. Businesses must not get complacent about the timeline. December 2025 is when all services switch off. However, this program was announced in 2015, and each area between these timelines is gradually being switched off, which means your area may happen much sooner than the deadline date of December 2025. You must be prepared or risk business disruption or losing your telephone numbers.
Related Fibre Products
Wide Area Network (WAN)
High capacity, scalable Managed WAN networks capable of supporting your strategic business objectives.
Business SIM Only
Get exclusive business SIM-only contracts with unlimited calls and flexible contract terms, and 30-day plans.
Dedicated lease line
Dedicated Leased Lines offer the fastest speeds with consistent bandwidth for data hungry businesses.
M2M Data Services
Connect your IoT sensors, connected objects, devices and remote and hybrid teams with 4G/5G LTE.
SoGEA Broadband
Find out if you can get SoGEA in your area and benefit from low cost, fast business broadband.
Bandwidth
Business fibre broadband connections are faster than traditional ADSL broadband, with speeds of up to 300 Mbps.
Reliability
Fibre broadband products can come with 99.999% uptime, more efficient than ADSL.
Productivity
Faster speeds mean more productive teams and access to collaboration tools & apps.
Cost Saving
Business fibre broadband is now, even more, cost effective with our range of plans and terms
Scalability
Entry-level fibre products from 100 Mbit to 10 Gbit allow for huge incremental increases as your demand changes.
Security
Fibreoptic communication transmits data via pulses of light, making it harder to intercept
Stronger Signals
If your team operates out of a large facility, you need a strong signal. Fibre does not degrade over distance like ADSL.
Remove Latency
Fast fibre connections can remove latency, making it a must for VoIP systems and large file downloads.
Switching to SoGEA & future proofing your business comms will save you money!
Eliminate the need for both a phone line and a broadband connection with Airacom's fast business fibre broadband solution, SoGEA. Benefit from the speed of an entry-level fibre connection without the added expense of a phone line.
Unlimited data usage
Download speeds of up to 80 Mbps
24/7/365 UK-based support and customer service
12, 24, or 36-month contracts available
Single order for phone and broadband
FREE WiFi route and static IP address