Secure your network and understand the cyber risks
We provide essential consultancy mapping client security needs, guiding them towards the right solutions and assisting with their mobility, network and cyber threat detection implementations.
In the digital age, networks are an essential part of business life. They connect us to business-critical software, applications and allow us to run cloud services to communicate and collaborate with internal teams, customers and suppliers worldwide. However, they also pose a significant threat to your business security. Cybercriminals constantly seek ways to exploit network vulnerabilities to steal sensitive data, money, and other intellectual property. Therefore, securing your network and understanding cyber risks is crucial to protecting your business and meeting regulatory compliance.
SECURITY CHALLENGES FOR SMEs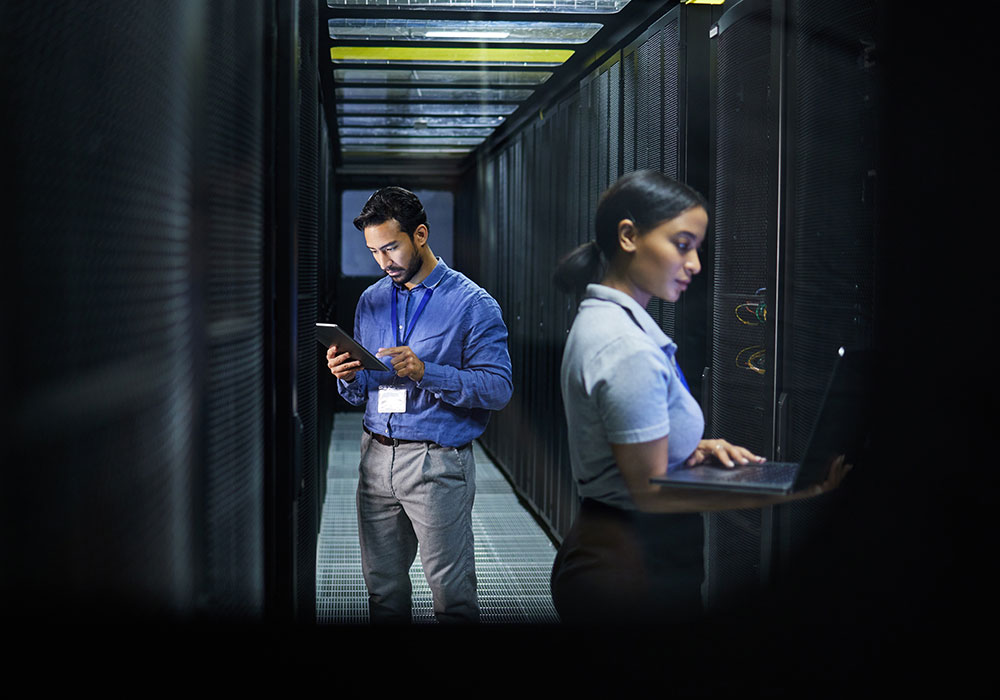 Why managed security should be top priority for your business
In today's digital landscape, businesses face constant cyber threats that can cause significant damage to their operations and reputation. All businesses require robust cybersecurity services to combat these threats that can provide comprehensive protection against bad actors and hackers who use increasingly sophisticated techniques to steal sensitive data and cause widespread disruption. Security-managed services are critical in helping businesses defend against cyber threats, ensuring they have the necessary resources and expertise to protect their valuable assets.
Cyber threats pose significant risks to businesses
Hackers use sophisticated techniques to steal sensitive data
Robust cybersecurity services are critical for protection
Security managed services provide comprehensive defense
Businesses need expert resources to safeguard their assets
Protection against cyber threats is essential for maintaining operations
Protect your business and secure your mobile devices with Trustd MTD mobile threat defence
Mobile threat defence (MTD) solutions leverage machine learning, behaviour analysis, and threat intelligence to detect and prevent mobile threats. MTD solutions also enable organizations to monitor the security posture of mobile devices, enforce security policies, and enhance visibility. In today's digital environment, MTD is essential to any organization's cybersecurity strategy to safeguard against mobile-specific threats such as:
Malware: MTD scans apps, URLs, and traffic to prevent infection
Phishing: MTD detects and blocks phishing and warns users
Vulnerabilities: MTD identifies and remediates device vulnerabilities
Data leakage: MTD monitors and controls data flow to prevent leakage
Jailbreaking/rooting: MTD detects and actions jailbroken devices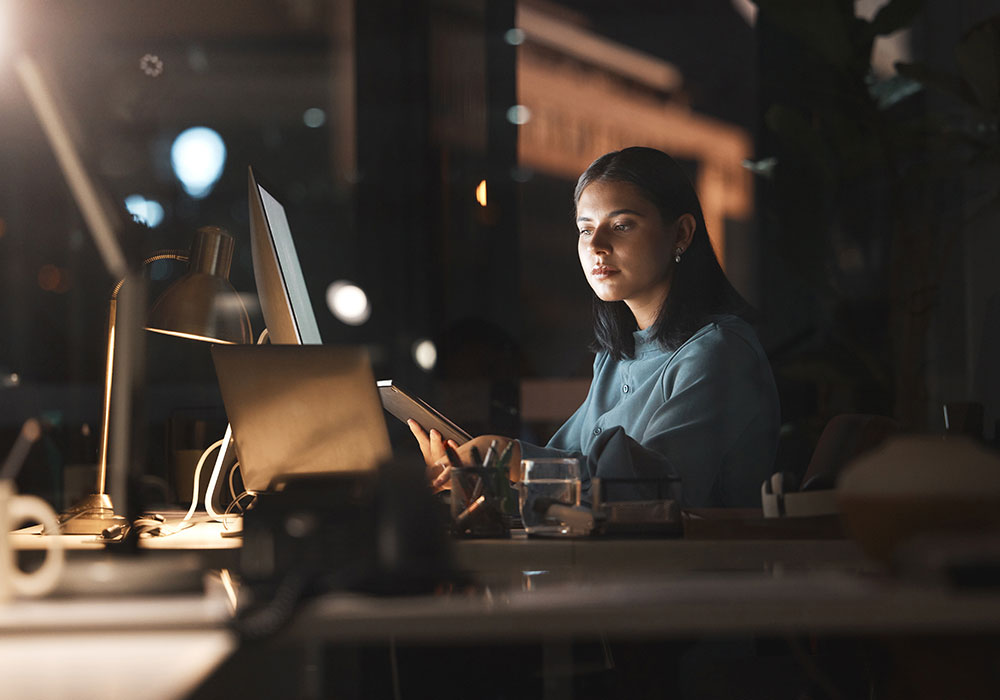 Use Strong Passwords:
One of the simplest ways to secure your network is to use strong passwords. Use a combination of upper and lower case letters, numbers, and symbols to make it difficult for hackers to crack your password. Avoid using obvious passwords, and use a password manager to generate and store your passwords securely.
Keep your Software up to Date:
Software updates often contain security patches that fix vulnerabilities in the code. Keep your operating system, antivirus software, and other applications up to date to ensure you have the latest security updates installed.
Use a Firewall:
A firewall is a security tool that blocks unauthorized access to your network. It acts as a barrier between your computer and the internet and can help prevent malware from infecting your system. Make sure you have a firewall installed and configured correctly.
Limit Access to your Network:
Limit access to your network by using robust authentication methods like two-factor authentication. Only give access to those needing it and ensure their devices are secure.
Educate your Employees:
Cybersecurity is a shared responsibility. Educate yourself and your employees on the risks of cyber threats and how to stay safe online. Train your employees on recognising and avoiding phishing attacks, malware, and other types of cyber threats.
Backup your Data:
Backup your important data regularly. This will ensure that you can recover your data quickly and easily if your network is compromised.
Mobile Threat Defence (MTD):
Mobile threat defence (MTD) is another critical component of a comprehensive cybersecurity strategy. With the increasing use of mobile devices in the workplace, securing them against mobile-specific threats is crucial.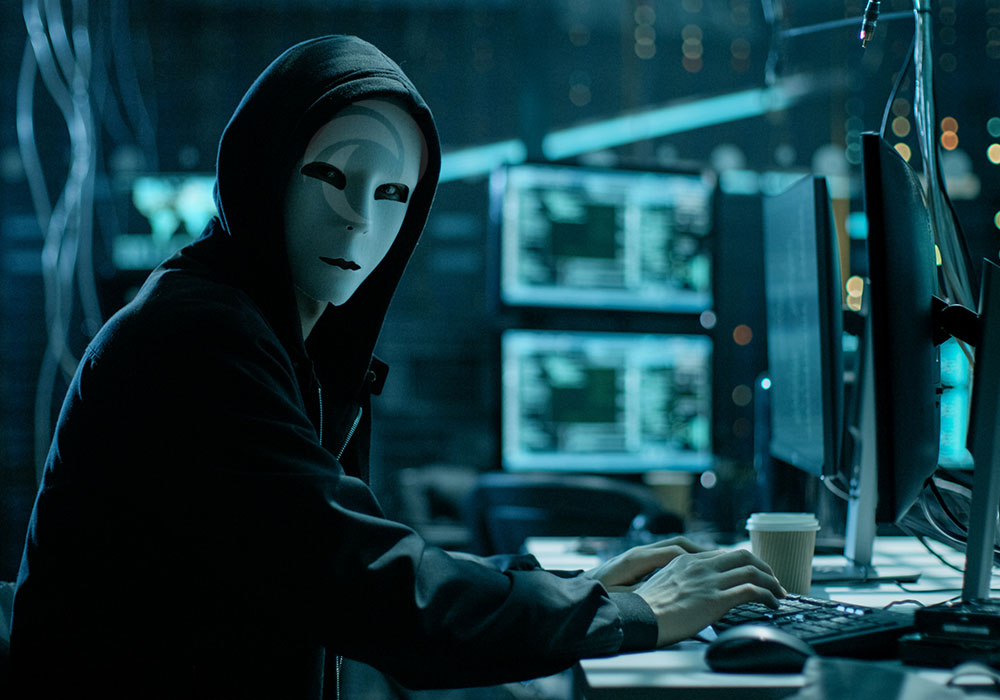 Strengthen your defences and fix your weak points with penetration testing
Penetration testing involves simulating cyber attacks on systems, networks, or applications to identify vulnerabilities and weaknesses that attackers can exploit, making it a crucial cybersecurity testing technique.
Identify vulnerabilities
Enhance security measures
Reduce financial losses
Protect against reputational damage
Solutions to connect people, places and projects
Remote Working
Remote working is here to stay, so get ahead with our remote and hybrid working solutions for SMEs and large businesses.
Microsoft Teams Direct Routing
Make and receive phone calls to or from landlines and mobiles via Microsoft Teams with Direct Routing.
Teams Managed Service
Get all the professional help and support to set up, manage and run your Microsoft Teams business services.
Business Connectivity
Review our dedicated business connectivity services. Adopt solutions that scale with your business.
IoT SIM Data Services
Connect your IoT sensors, connected objects, devices and remote and hybrid teams with 4G/5G LTE.
Migrate to VoIP
Migrate from outdated PSTN/ISDN to VoIP UC in 5 simple steps, future-proofing your business in time for the 2025 switch-off.
Switch to SoGEA & future proof your communications
Today, companies don't always require a phone line and broadband connection. SoGEA allows you to enjoy high-speed hybrid fibre broadband without a traditional phone line.
Unlimited data usage
Download speeds of up to 80 Mbps
24/7/365 UK-based support and customer service
12, 24, or 36-month contracts available
Single order for phone and broadband
FREE WiFi route and static IP address