Experience seamless collaboration with PoC services
Airacom push-to-talk over Cellular (PoC) services enable teams to connect and collaborate over a wide area with near-global coverage over any IP network to streamline operations and improve collaboration. From logistics and transportation to public safety and utilities, PoC services are transforming how businesses communicate.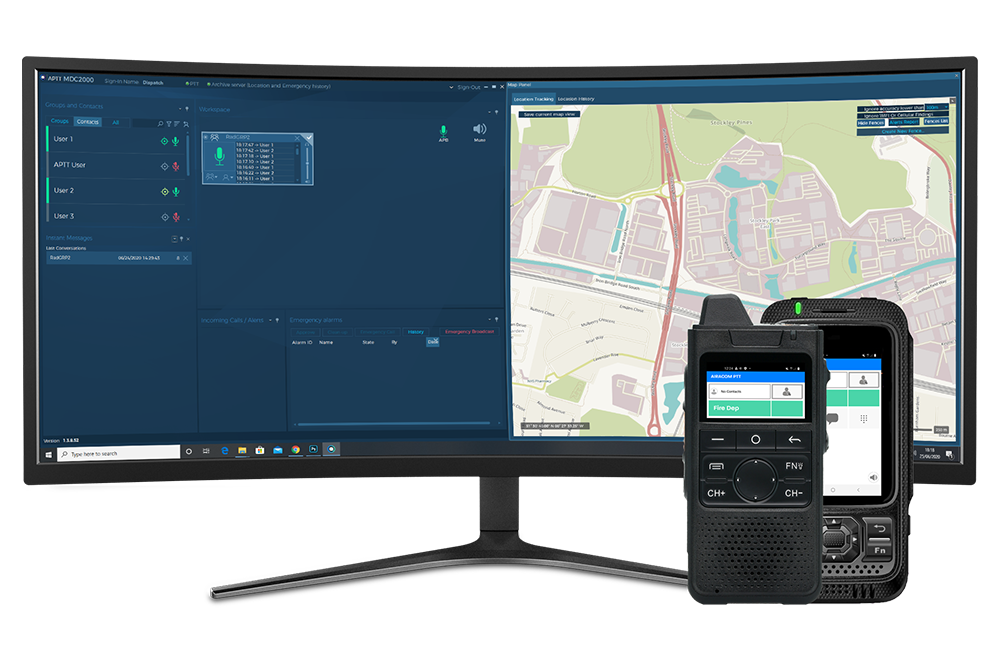 Customise Airacom APTT with a range of PoC services
Communication is mission-critical to the success of any business, and with Airacom's push-to-talk solution, you can take your organisation's communication to the next level.
Effective communication is vital to the success of any business. With Airacom's push-to-talk solution, you can customise your communication strategy to meet the specific needs of your organisation. Whether you're looking for instant internal messaging, location tracking, SOS alerting, man-down features, or call recording capabilities, Airacom's push-to-talk platform has you covered.
At the core of Airacom PTT is our instant voice one-to-one or one-to-many group collaboration service with instant messaging as standard. With just a push of a button, your team can communicate effectively in private groups or across large multi-user groups in real-time, making it an ideal solution for businesses that require immediate and efficient communication. But that's just the beginning of what Airacom's push to talk solution offers.
Choose from smart PoC radios to industrial rugged smartphones
Airacom APTT push to talk is agnostic to the operating system and device type. Use Airacom PTT with iOS and Android PoC radios, rugged smartphones and industrial intrinsically safe devices. Making our solutions ideal for construction, oil and gas, transportation and field services.
Every Airacom PoC user license comes with free messaging service
Push to talk messaging allows your internal teams to instantly connect and collaborate from anywhere, either privately one-to-one or across large groups of people, to push critical messages out to your team quickly, efficiently, and reliably as an additional form of communication complimenting voice and email. With every Airacom PoC user license, users can enjoy the added benefit of free messaging, allowing for quick and efficient communication within their organisation.
Location
Location tracking integrated with push-to-talk communication provides businesses with enhanced safety, improved efficiency, increased accountability, better resource management, and real-time insights. When combined with Airacom Resource Management, companies can further optimise workflows, monitor employee attendance to manage resources, and make informed decisions around staffing and job scheduling.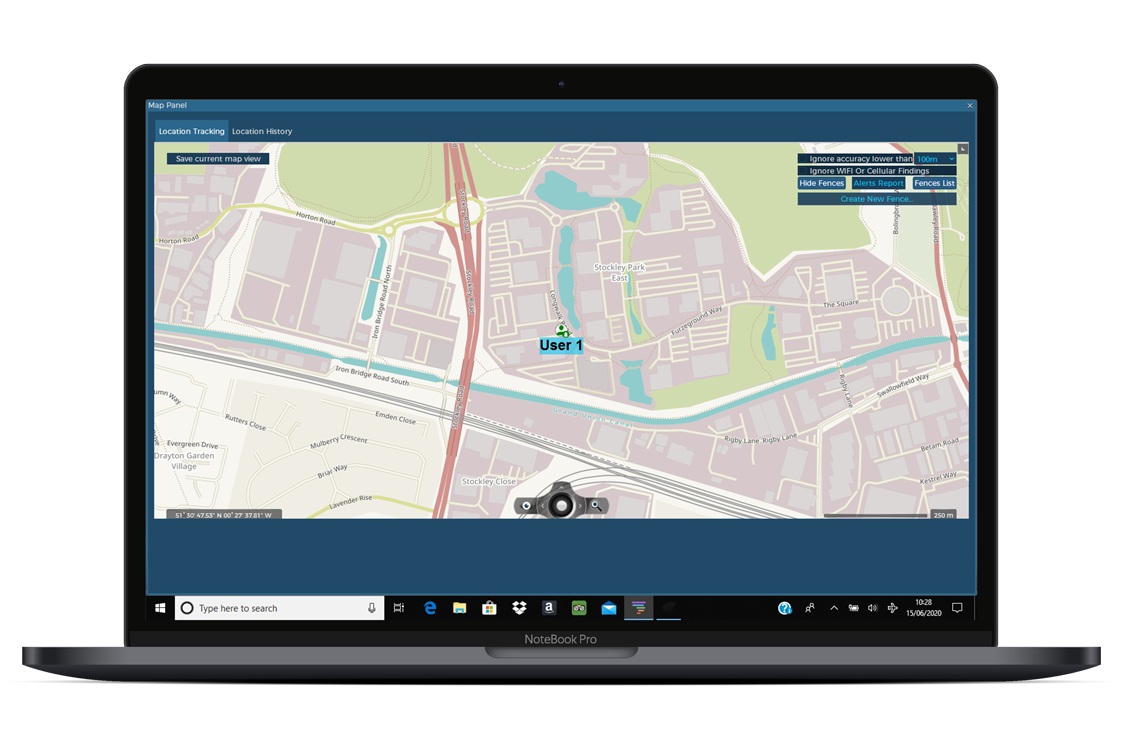 Alerting
Alerting and SOS functionality can provide safety and security for remote field workers. With features such as the man-down, fall detection and SOS button notifications, workers can quickly send distress signals and receive assistance in an emergency. These features are essential for businesses operating in high-risk environments, ensuring the safety of their employees and meeting compliance.
Recording
Push to talk call recording is a valuable tool for businesses looking to improve communication and compliance. We provide users with options to record all PTT calls, or only emergency calls and notifications. Recording incidents ensures that conversations are accurately captured and documented, reducing the risk of misunderstandings or disputes and can be later used as evidence or to assist with training and evaluation of your processes to find improvement.
Fleet and personnel management software with advanced IOT tracking
Airacom's advanced telematics system utilises cloud-based GPS monitoring software and IoT tracking solutions to provide live location tracking for your personnel, vehicles, and assets.