The benefits of cloud hosted technologies for today's micro and large restaurant chains
The restaurant industry is a vital sector of the UK economy, employing over 3.2 million people and generating a turnover of £60 billion. As the industry continues to grow, restaurants face challenges such as outdated legacy systems, communication gaps, and supply chain inefficiencies.
To address these challenges, Airacom is helping the industry update to next-generation unified communications and cloud technologies. Restaurants large and small are using Airacom's push-to-talk technology, enabling instant, discrete communication between employees, improving response times and reducing costly errors. Our range of rugged mobile devices enables servers to take orders and process payments on the go, enhancing customer service and increasing efficiency and tablet turnaround times.
Cloud-hosted telephony offers a scalable and cost-effective solution for restaurants and takeaway delivery services. Designed to future-proof organisations as the UK gears up for the rollout of an ALL-IP network with the PSTN switch-off in 2025, while capable of withstanding the demands of busy restaurant environments. As the restaurant industry continues to evolve, companies must embrace innovation to remain competitive. Airacom is at the forefront of this evolution, providing solutions that enhance communication, collaboration, and efficiency.
Restaurant Industry Challenges
Legacy Systems:
Restaurants and restaurant chains need to update legacy systems and telephony to stay competitive in an ever-evolving industry. Outdated systems can lead to communication gaps, inefficiencies, and poor customer experiences. By adopting next-generation unified communications and cloud technologies, restaurants can enhance communication, collaboration, and efficiency. Mobile devices and push-to-talk technology enable employees to take orders on the go and communicate in real-time, improving response times and reducing errors. Cloud-hosted telephony offers a cost-effective and scalable solution for businesses.
Security Issues:
Restaurants face security challenges on a daily basis, including theft, vandalism, and cyber threats. Technology can help to overcome these challenges by providing surveillance systems, access controls, and network security protocols. Mobile devices can enhance communication and collaboration among employees, improving response times and reducing security risks. Cloud-based solutions offer a cost-effective and scalable option for businesses. Additionally, regular security audits and staff training programs can help ensure that security measures are being followed consistently.
Collaboration:
A survey by Toast found that 73% of diners agree that restaurant technology (like integrated POS systems) improves their guest experience. By 2025, the use of QR code payments will grow 240% due to the cashless payment demands of the pandemic. The cost of poor collaboration in restaurants between staff can lead to lost revenues, dissatisfied customers, and negative reviews. In fact, a study found that 68% of customers are willing to pay more for better service. Airacom's UCaaS and push-to-talk technology can overcome these challenges by enabling real-time communication, improving response times, and reducing errors. This leads to enhanced collaboration, increased efficiency, and improved customer experiences.
Multiple Sites:
Restaurants with multiple sites face daily challenges such as managing inventory, ensuring consistency in food quality and service, and keeping employees trained and motivated. Technology is being used to overcome these challenges through centralised management systems, online training platforms, and mobile devices that improve communication and collaboration. Customer service is enhanced with real-time feedback systems and personalised marketing campaigns. These solutions improve efficiency, reduce costs, and enhance the overall customer experience. Airacom is helping multi-site restaurants with fast business broadband connectivity services and real-time communications systems to streamline operations.
From communication gaps to streamlined operations: A look at Airacom's push to talk in restaurants
Airacom's push-to-talk technology enables instant employee communication, improving response times and reducing order errors. Our covert collaboration platform streamlines operations, leading to increased efficiency and improved customer experiences. With Airacom's push-to-talk technology, restaurants can overcome communication gaps between table, waiter and kitchen services to delight customers and speed up table service.
The role of UCaaS solutions in overcoming scalability challenges in restaurant chains
Restaurants and restaurant chains are switching to unified communications to overcome scalability and customer service challenges. Unified communications solutions enable real-time communication, streamlined operations, and enhanced customer experiences at much lower costs than traditional on-premise phone systems, which are expensive to maintain and offer limited functionality.
As operating costs rise due to increasing food and labour prices, restaurants of all sizes must find ways to maximise cost reduction while improving customer service. Cloud-based solutions provide a cost-effective and flexible option that can scale alongside a restaurant business without requiring significant investment in on-premise infrastructure. Unified communications can further enhance efficiency, reduce costs, and improve the overall customer experience in restaurants.
Upgrade to ultrafast business fibre broadband
Be ready for the PSDN and ISDN switch-off
Dedicated lease lines for faster in-store WiFi
Explore SD-WAN as a more efficient wide-area network
Restaurant Enterprise mobility
PoC Radios
POC radios offer instant collaboration using any IP network, improving safety and productivity for restaurant operations.
Assisted reality headsets for restaurant remote auditing and compliance checks
Restaurants and restaurant chains use assisted reality headsets to perform remote store audits and manage stock checks and auditing to maintain consistent standards and compliance across the organisation. Restaurants have turned to remote technologies in various ways since the COVID-19 pandemic began, primarily to streamline operations and reduce the need for travel. Using the RealWear headset with Airacom's remote collaboration software, management teams can audit more restaurant locations in a single day without leaving their office, reducing time while improving the operation.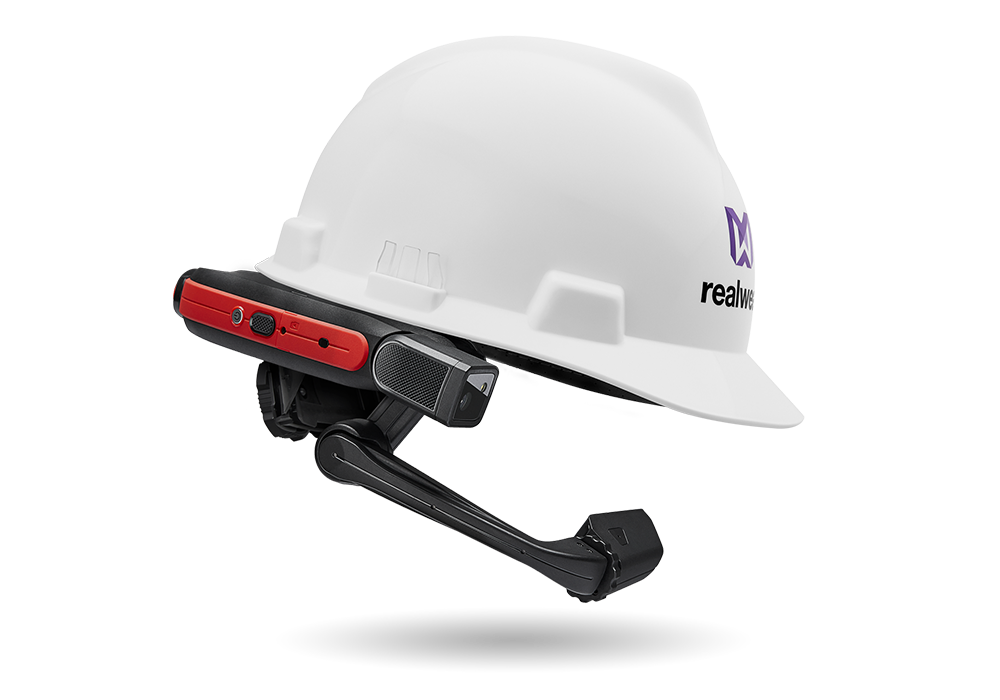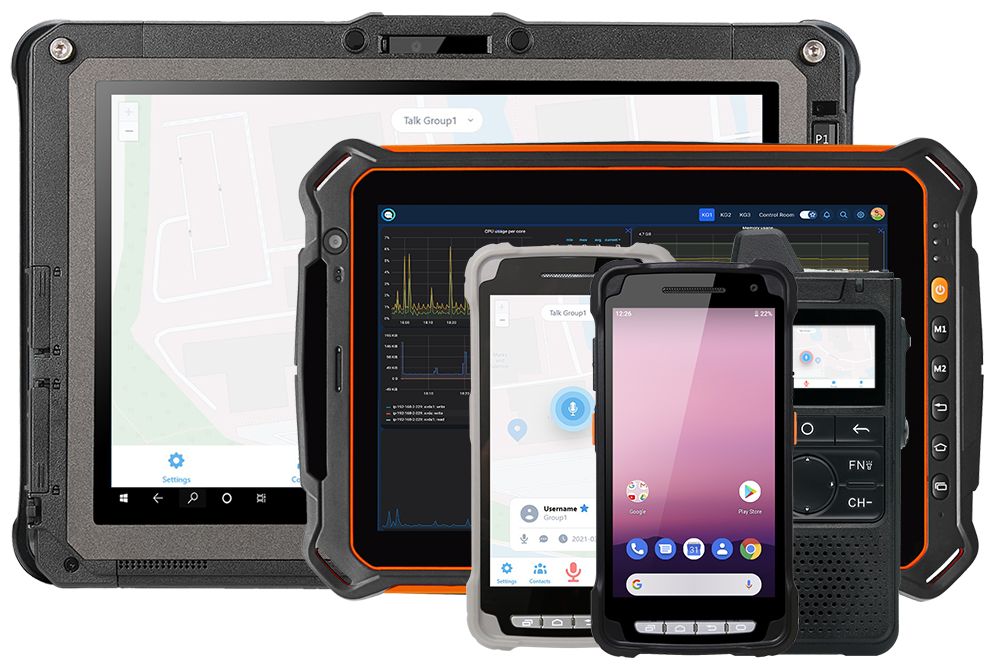 The evolution of mobile devices in the restaurant industry to improve customer service
Restaurants are adopting mobile devices to take orders, communicate with employees, and offer exceptional customer service using a combination of restaurant apps for rugged smartphones or tablets.
Don't let mobile threats compromise your business
Mobile threat defence (MTD) provides benefits by protecting mobile devices against malware, phishing, and other cybersecurity threats. MTD solutions are needed to ensure the security of sensitive data, prevent breaches, and safeguard an organisation's reputation. By implementing MTD technology, businesses can benefit from enhanced mobile security, increased visibility into mobile threats, and streamlined incident response.
Explore Restaurant Industry Cyber Security
Explore Managed Security Services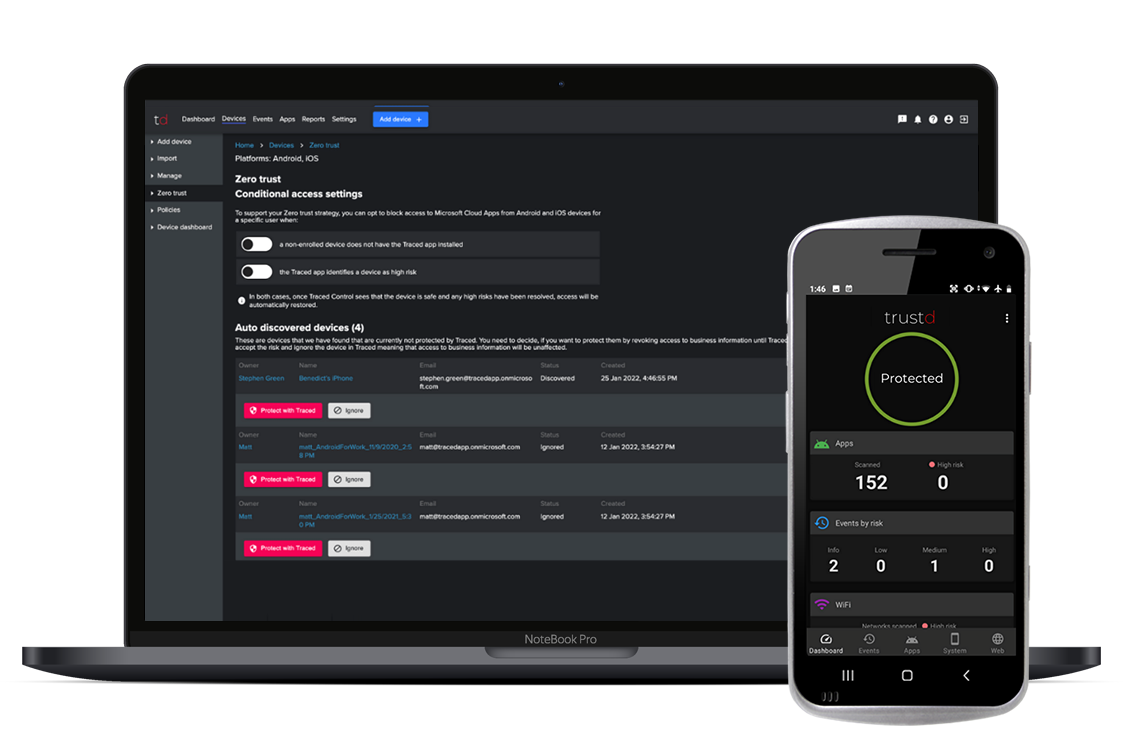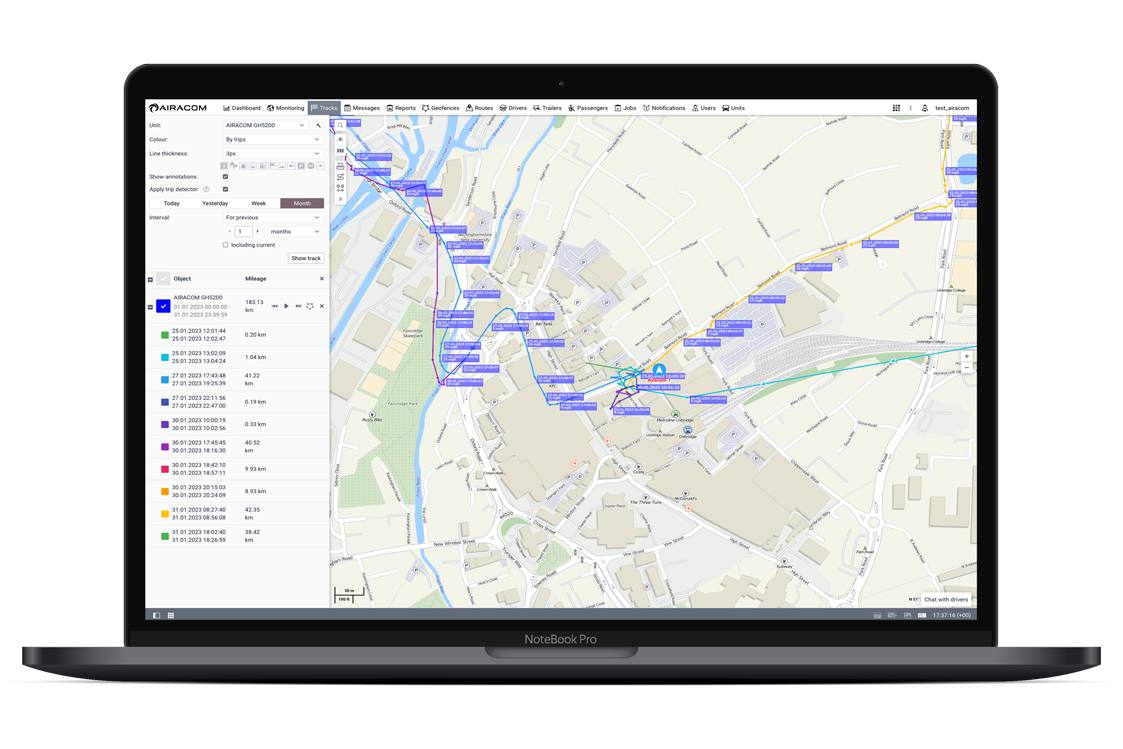 Improve vehicle operations in restaurant logistics with advanced telematics
Vehicle tracking provides significant benefits to restaurants and takeaway delivery services. Increase delivery efficiency, improve customer service and delervery response times. Adopting vehicle tracking technology is needed to enhance fleet management, ensure on-time deliveries, and optimise delivery routes. By implementing vehicle tracking solutions, restaurants can benefit from improved fleet visibility, enhanced driver safety, and streamlined dispatch operations.
Track your restaurant fleet vehicles
Delivery monitoring software for takeaway services
The benefits of employee tracking and alerting in restaurant supply chain logistics
Employee tracking and alerting for restaurant supply chain logistics increases productivity and improves employee safety and accountability. Companies have a duty of care to manage remote and lone workers. By adopting employee tracking technology restaurant organisations can enhance supply chain visibility, ensure timely deliveries, and streamline dispatch operations.
Employee people tracking solutions
services for Restaurant Businesses
Professional voice and data services for restaurants
Push to Talk
Replace two-way radios with Airacom APTT push to talk offering near-national coverage over any IP network.
Workforce Management
Enhance frontline safety with location monitoring, geofence clock, clock out, incident reporting, and job allocation.
Cloud VoIP
Reliable cloud-hosted phone systems to connect all of your restaurant teams and remote workforce with leading business critical communications.
Connectivity
Get superfast business broadband to run your restaurant sites, cloud applications and enterprise SD-WAN services.
Business Mobile
Improve site productivity with the right mix of rugged devices using a business-only 4G and 5G superfast network.
Restaurant WiFi
Business WiFi packed with the security and flexibility your restaurant operation needs with built-in failover and redundancy.
Featured resources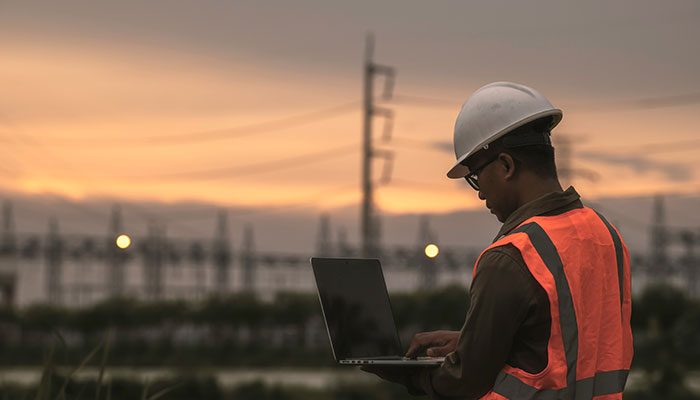 Mobilise your workforce
Replace two-way radios with Airacom push to talk offering near national coverage over any IP network.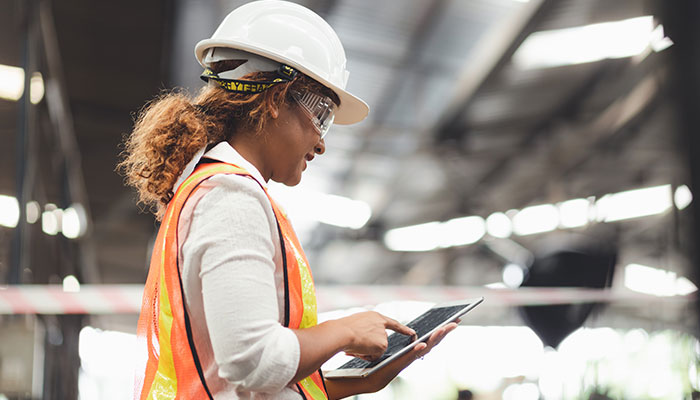 Connect your project site
Utilise IoTs and Sensors to gain real-time data analytics across your sites to make informed business decisions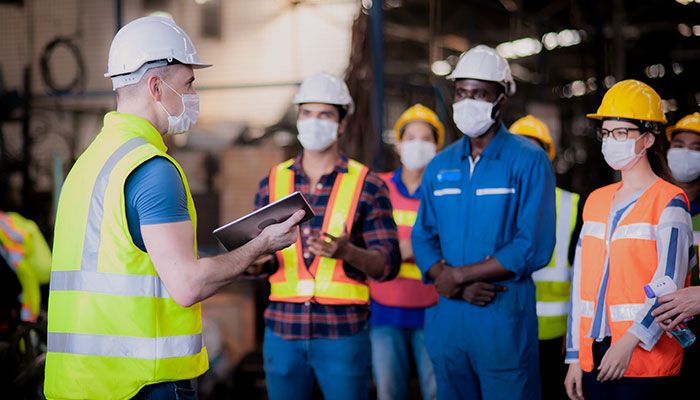 Protect your team
Enhance workforce safety with location monitoring to better manage employees operating remotely or alone