No nonsense work anywhere mobile devices designed tough
In industries where mobile technology is crucial to operations, having devices that can withstand harsh environments and heavy use is essential. Our rugged mobile devices are built to last and are designed to meet the needs of workers in challenging environments. Whether you're in construction, transportation, mining, or any other rugged industry, our devices are ready for work.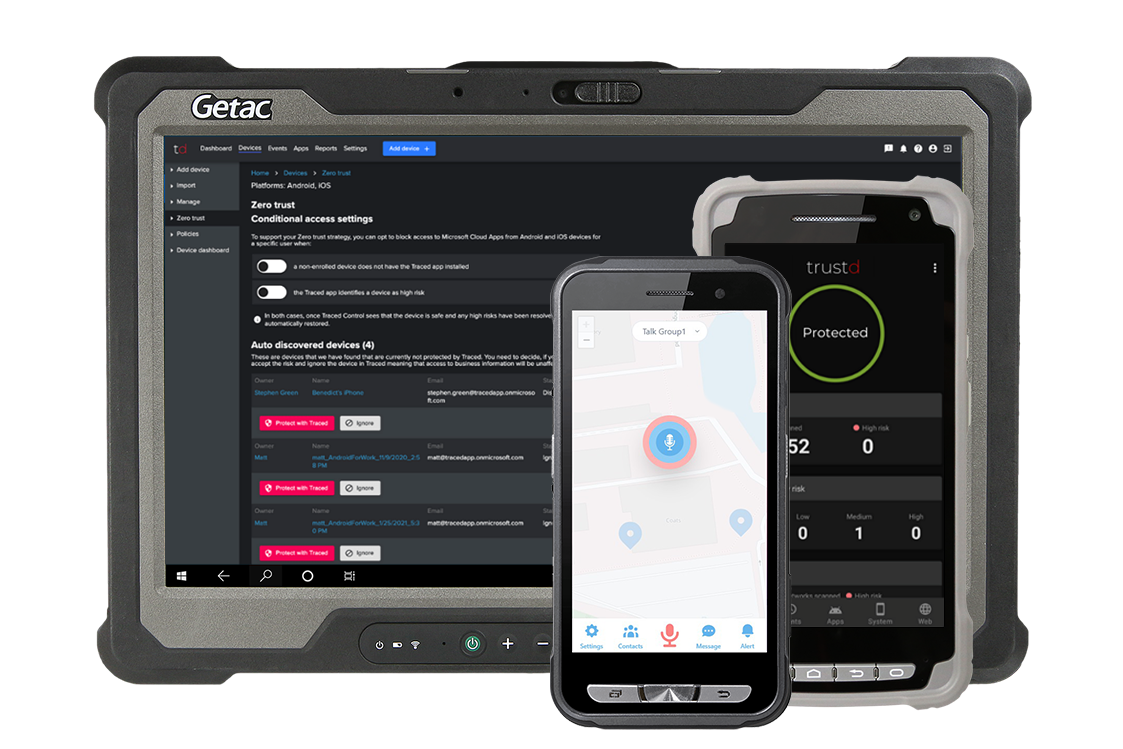 Rugged mobile devices
4G LTE PoC Radios
Upgrade to Airacom's Push to Talk over Cellular (PoC) devices for a cost-effective walkie-talkie alternative with unlimited coverage and no radio interference.
Ultra long-distance two-way communications
Utilises 3G, 4G, LTE, 5G and WiFi data networks
Low start-up costs and flexible plans
Sub-second 1-2-1 or 1-2-many communication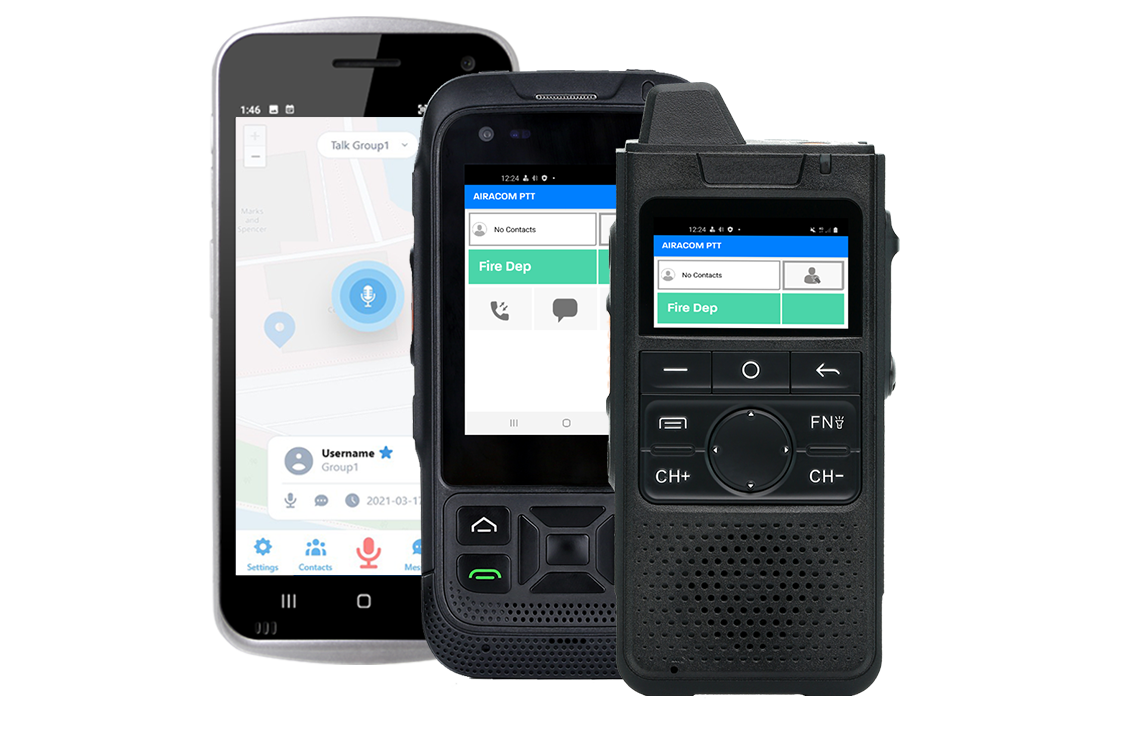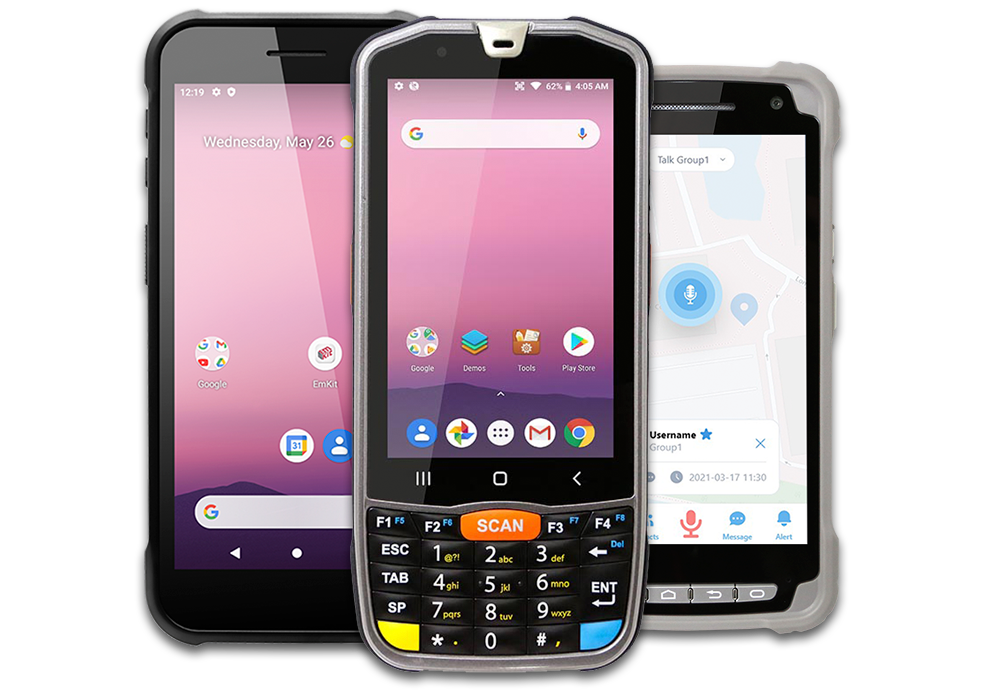 Rugged Smartphones
Rugged mobile devices provide durability, safety, and productivity in extreme conditions, safeguarding your investment. Industries benefiting from rugged smartphones include:
Retail, Warehouses and Supply Chain
Utility and Service Engineers
Construction
Transport and Logistics
Public Sector
Hotel and Hospitality
Healthcare
Rugged Tablets
Get military-standard drop protection, water, and dust proofing with reliable industrial tablets for capturing critical field data and running your critical field service engineer software, safeguarding your investment.
Construction
Retail, Warehousing & Distribution
Retail, Warehousing & Distribution
Transport and Logistics
Manufacturing
Utilities and Field Service
Facilities Management
Hospitality
Healthcare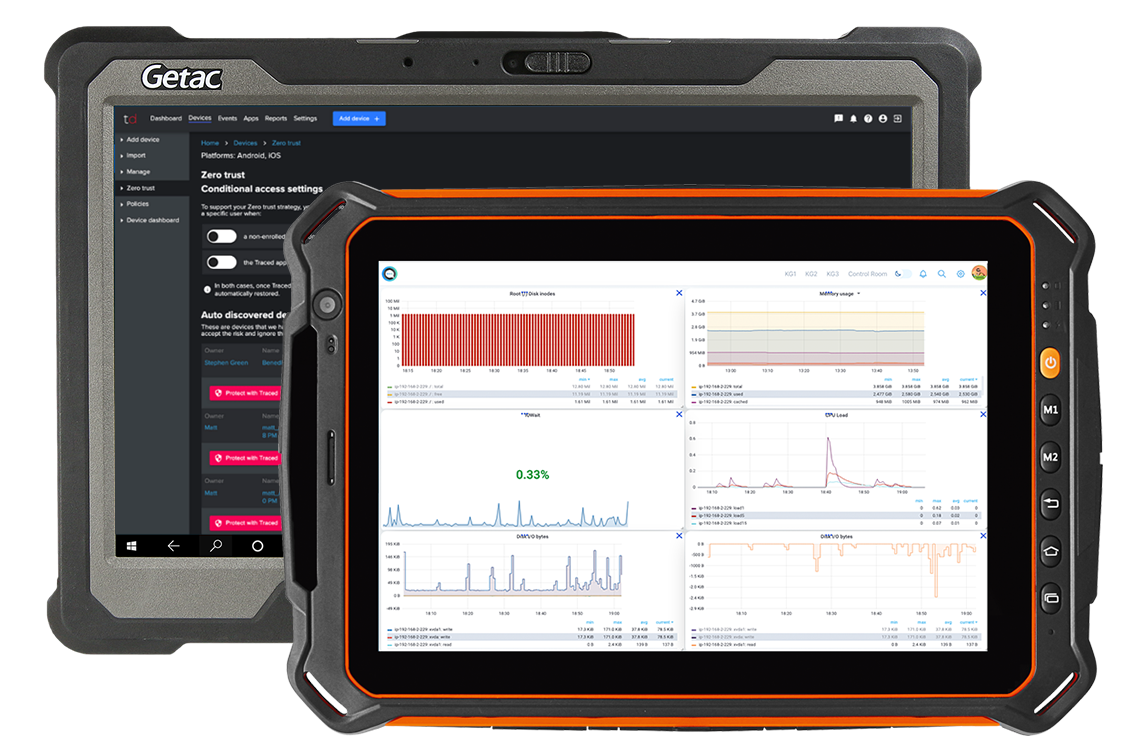 Wearable Technology
Assisted Reality Headsets & Wearable solutions
Wearable technology to expand your operation, increase safety and outpace your competitors. We offer ruggedised wearable solutions for industrial and hazardous area environments.
Navigator 500
Rugged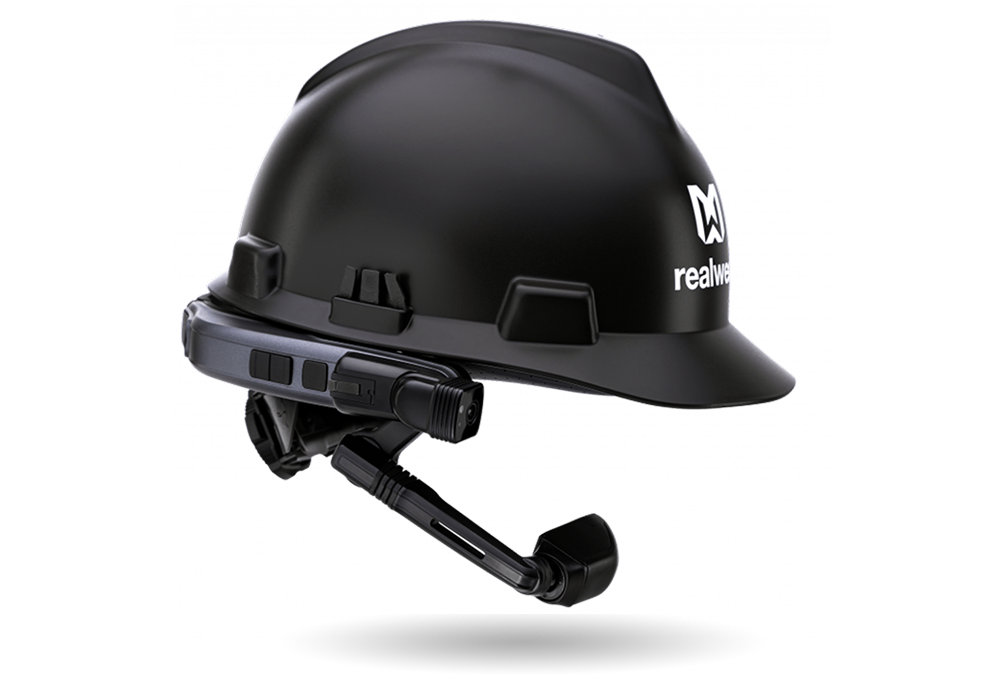 Navigator 500 industrial assisted reality headset
Connect and collaborate with remote experts, follow digital workflows and visualise data across the safe area.
HMT-1
Rugged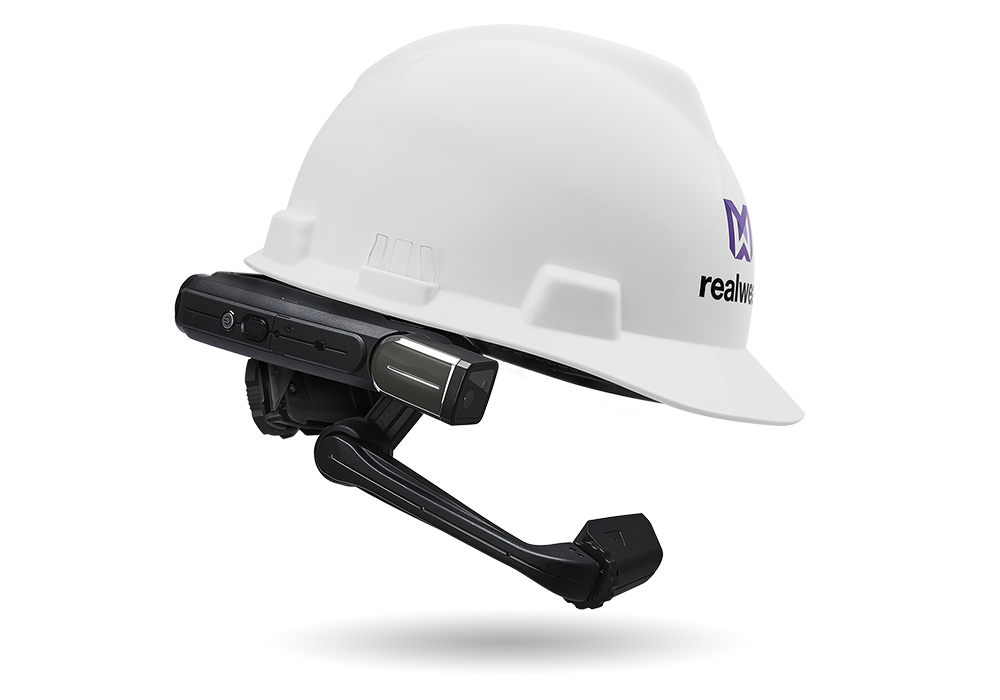 HMT-1 rugged wearable headset for field service
Transform your frontline workforce for better customer service and faster equipment diagnoses and repairs.
HMT-1Z1
ATEX ZONE 1-21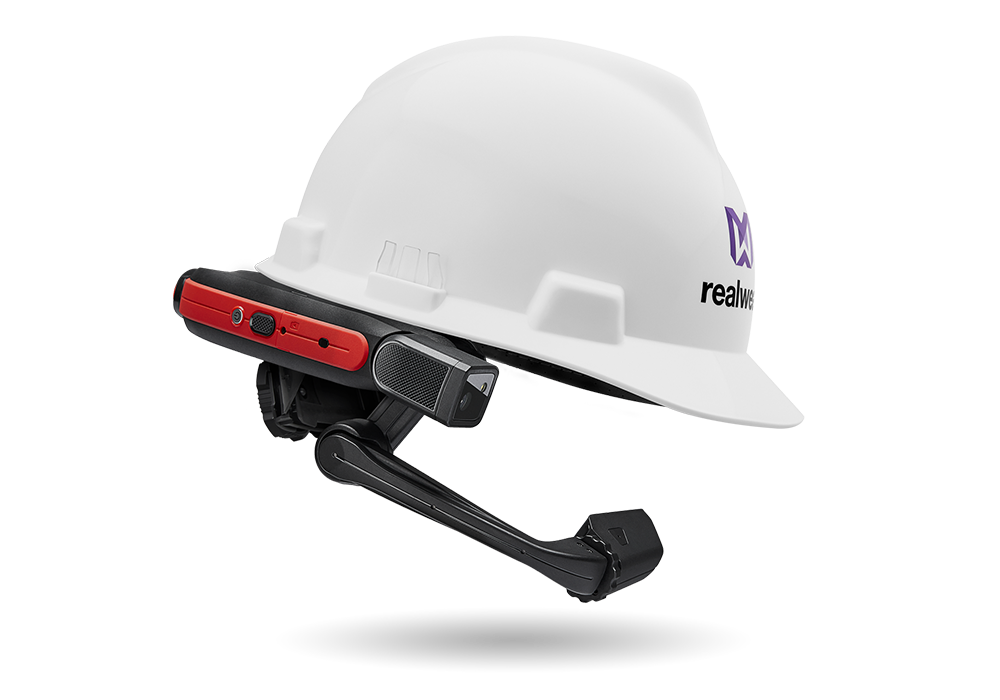 HMT-1Z1 wearable solutions for Zone 1 areas
HMT-1Z1 runs Microsoft Teams to connect onsite workers with experts anywhere in the world in Zone 1 and C1D1 areas.
Visor-Ex 01
ATEX ZONE 1-21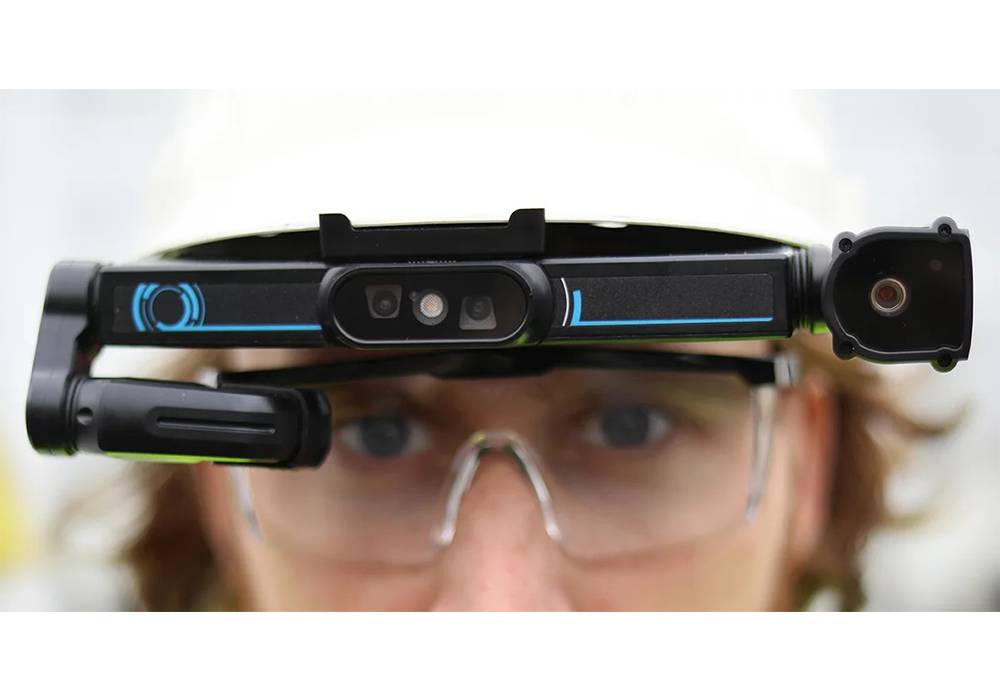 Visor Ex 01 industrial smart glasses for zone 1 areas
The Visor Ex 01 enables workers to run mobile applications, collect data and communicate with back office operations.
4G LTE PoC radio system with location, alerting & workforce management
Businesses of all sizes must adapt to overcome financial and industry challenges. With Airacom push to talk software you can manage your workforce seamlessly with our all in one group communications platform.