Prepare your business for the full fibre future with SoGEA broadband
SoGEA is helping UK businesses future-proof their voice and data while preparing for the full-fibre future of digital Britain. In March 2021, the UK government unveiled its 'Ten Tech Priorities' for a digital future.
The first on the list is 'Rolling out a world-class digital infrastructure nationwide'. As part of that plan, the legacy telecoms network, the Public Switched Telephone Network (PSTN), will be permanently switched off in December 2025, with no new or additional ISDN lines or multi-line services installed from September 2023.
To continue communicating and collaborating, businesses must take action now to ensure they do not get left behind. SoGEA broadband is one of the digital broadband alternatives that will allow your business to future-proof your voice and data services.
Save up to 30% by switching to SoGEA
SoGEA is around 30% cheaper than FTTP and considerably cheaper than a phone line and internet package.
Merge your telephony to a single provider
With SoGEA you are no longer tied to paying for a phone line and broadband connection as SoGEA is broadband only.
Achieve more reliability at a lower cost
Same reliability as FTTC with improved stability with less interference. Switch to SoGEA high performance broadband.
Future proofing your business connectivity
Prepare for the future and ensure you don't get left behind with SoGEA and get ready for the PSTN switch-off in 2025.
What is SoGEA?
Single order Generic Ethernet Access (SoGEA) is simpler than a traditional broadband connection as it enables us to provide you with broadband without needing a phone line. You get the benefits of the internet connection you require within a single order and without a PSTN line and the costs associated with having a phone line.
Why switch to SoGEA?
Openreach will switch off the UK's PSTN network in 2025, meaning all homes and businesses using both analogue and ISDN lines will be required to switch over to digital and cloud services before this date. We've already started to move all our customers from the old analogue Public Switched Telephone Network (PSTN) to a fully digital network.
SoGEA is faster to install and more reliable than legacy FTTC and ADSL and does not require a separate telephone line. Delivering fast download speeds of 80 Mbps, SoGEA is the obvious choice for many SMEs and home office businesses that must run hosted VoIP telephony services.
Businesses that require even faster speeds can look at FTTP or a dedicated Leased Line, which can offer speeds of up to 1 Gbps and even higher.
Understand the benefits of SOGEA & what it can do for your business
Why was SoGEA created?
SoGEA has been created to aid the switch off of the UK's PSTN copper network, which is not fit to meet the growing demands of a 21st-century business. The switch-off date for UK businesses and homes is December 2025, and any legacy broadband services currently running on a landline will cease to work.
Is everyone switching?
Yes, we mean everyone, including businesses and home (consumer) customers, will have to switch, including all services like a PBX phone system, alarms, EPOS machines, door entry systems, CCTV and all services operating on the PSTN network will be affected when the services are switched off.
What services are affected?
The Public Switch Telephone Network currently supports WLR, ISDN2 and ISDN30, Local Loop Unbundling Shared Metallic Path Facilities (LLUSMPF), Narrowband Line Share and Classic Products. Products such as Asymmetrical Digital Subscriber Lines (ADSL) Broadband and Fibre to the Cabinet (FTTC) Broadband will also be affected. In contrast, FTCC will continue, but everyone using this service will use digital VoIP to make and receive calls.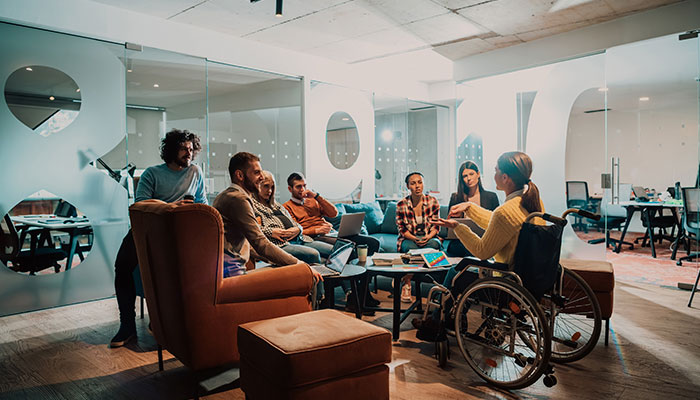 Is VoIP better than ISDN & PSTN?
Yes, everyone demands much more today from technology as people switch to hybrid, remote and home working, and internet communications need to handle faster, more stable traffic for voice, video and hosted VoIP communication systems.
What are the benefits of SoGEA vs ISDN or PSTN
Quality of Service (QoS)
High-Speed Connectivity up to 80 Mbps
Redundancy, Single Order (no telephone line)
Flexibility
Scalability
Price, up to 30% Cheaper vs FTTP
Compatibility, Hosted-VoIP Compatible
Can you add DDoS prevention to SoGEA?
Protect your business from a distributed denial of service, DDoS attack with prevention added to your SoGEA connection.
Why should we switch from ADSL to SoGEA broadband?
Reduce you Costs
SoGEA is around 30% cheaper than FTTP and also cheaper than the combined costs of a phone line and internet package.
Quick Installation
SoGEA is quick to install, making it ideal for business, home or remote working with minimal disruption.
Single Line
SoGEA only requires one line keeping it simple to manage and extremely easy to make changes.
Faster Speeds
SoGEA provides high-seed, reliable connections designed for hosted voice solutions.
Future Proof
SoGEA enables broadband or ethernet connections agnostic of the PSTN network future proofing your connectivity.
Designed for Business
SoGEA is both a scalable & agile broadband product designed for any size business.
Compatible with Hosted VoIP
The PSTN switch-off in 2025 will require you to switch your phone system to VoIP. SoGEA is VoIP compatible.
Keep your Numbers
SoGEA is a replacement service for a telephone line. Keep your numbers by porting onto SoGEA or have a new number.
Related SoGEA Products
Wide Area Network Services
High capacity, scalable Managed WAN networks capable of supporting your strategic business objectives.
Fast Fibre Broadband
Essential high-speed business fibre broadband for UK companies. Compare our reliable fibre broadband deals.
Hosted Cloud PBX
Find out why more and more businesses are moving away from a standard PBX for cloud hosted telephony.
IoT SIM Data Services
Connect your IoT sensors, connected objects, devices and remote and hybrid teams with 4G/5G LTE.
Business Leased Lines
Dedicated Leased Lines offer the fastest speeds with consistent bandwidth for data-hungry businesses.
Airacom Push to Talk
Communicate with your team from anywhere with a single press of a button. No ringing, no waiting and no delay.
Upgrade your business phone system to the cloud
Your phone system can make or break your business. With so many options to consider, how do you know which is the best phone system for your business?
No upfront costs for hardware
Free calls to 01, 02, 03 & 07 numbers*
Supports hybrid and remote working
12, 24, or 36-month contracts available
Compatible with IP desk phones, iOS & Android
Add video conferencing, email & instant messaging