Benefits of UCaaS for better warehouse collaboration
As the global e-commerce market continues to grow rapidly, effective warehouse communication in warehouse logistics is becoming increasingly vital. To keep pace with this growth, warehouse operations must embrace digital transformational technologies.
According to Statista, the market is projected to reach $6.54 trillion in 2022 and $7.8 trillion by 2024. As borderless e-commerce continues to be a profitable option for online retailers, the need for efficient and reliable warehouse communication becomes even more crucial to meet the growing demands of fulfilment.
Connecting every worker in a warehouse can streamline processes, better manage risk, and improve customer response times. Our leading push-to-talk technology with hands-free accessories and warehouse IoT real-time monitoring applications ensures reliable communication from the production line to the loading dock. With business-critical communication solutions and innovative UCaaS services, you can create safe and seamless warehouse operations, meeting even the most demanding deadlines.
Warehouse industry Challenges
Health, safety and labour shortages:
The warehouse industry can be a dangerous place due to the heavy machinery, high shelves, and large loads. Slips, trips and falls can often occur, with the UK Health and Safety Executive (HSE) for 2020/21, reporting there were a total of 11,026 non-fatal injuries to workers in the wholesale and retail sector. Many warehouse labourers are leaving the field permanently due to a combination of factors, including the need to reskill for new job opportunities, the risk of pandemic-related illness, and an ageing workforce. These challenges have contributed to a labour shortage in the industry and underscore the importance of investing in training and safety measures to retain workers and attract new talent.
Inventory accuracy and stock control:
Inventory accuracy and stock control issues in the warehouse sector can be caused by various factors, including manual processes, inefficient systems, poor organisation, theft and loss. Addressing these challenges requires efficient processes, advanced technology, and effective management. By implementing a modern inventory management system, optimising warehouse layout and organisation, and combing effective communication and collaboration tools, warehouses can minimise inventory errors and improve overall stock control and management. Enterprise mobility and UCaaS solutions and significantly improve warehouse operations.
Picking and packing optimisation:
In the UK, it is estimated that retail businesses lose around £1.6 billion each year due to inaccurate inventory levels and stockouts. In the US, a study found that inventory management problems, including picking errors, cost retailers $1.1 trillion in lost revenue in 2020. These statistics highlight the importance of addressing the challenges facing warehouses in their picking and packing operations. Leveraging real-time data, efficient communication, and utilising enterprise mobility solutions within the warehouse in conjunction with effective ERP systems and barcode scanning, warehouses can improve their operations and reduce costly errors.
Physical security and cybersecurity:
Warehouse organizations face various physical and security threats, including theft, vandalism, accidents, natural disasters, and cybersecurity risks. By implementing a comprehensive approach to on-premise and cyber security with enhanced network security, regular updates, access control systems, robust employee training, and vendor vetting, warehouses can reduce their risk of security breaches. Addressing these challenges requires a multifaceted approach that includes security systems, safety protocols, and staff training, which ultimately helps to protect employees and operations, minimise downtime, and reduce financial losses.
Streamline warehouse operations with push to talk communications
In the fast-paced world of warehouse operations, clear and reliable communication is essential to keep things running smoothly. Push to talk (PTT) communications provide an efficient and effective way for teams to communicate, reducing response times and improving safety. With PTT, warehouse operators can streamline their operations and improve overall efficiency.
Warehouse Enterprise mobility
PoC Radios
POC radios offer instant collaboration using any IP network, improving safety and productivity for warehouse operations.
Boost warehouse safety and productivity with the RealWear assisted reality headsets
RealWear assisted reality headsets are transforming warehouse operations by providing hands-free access to information, improving productivity and safety. Warehouse staff can access information on the go, without having to stop and refer to manuals or handheld devices. This reduces downtime and increases efficiency. Equipped with noise-cancelling microphones and voice-activated commands, making it easier for staff to communicate.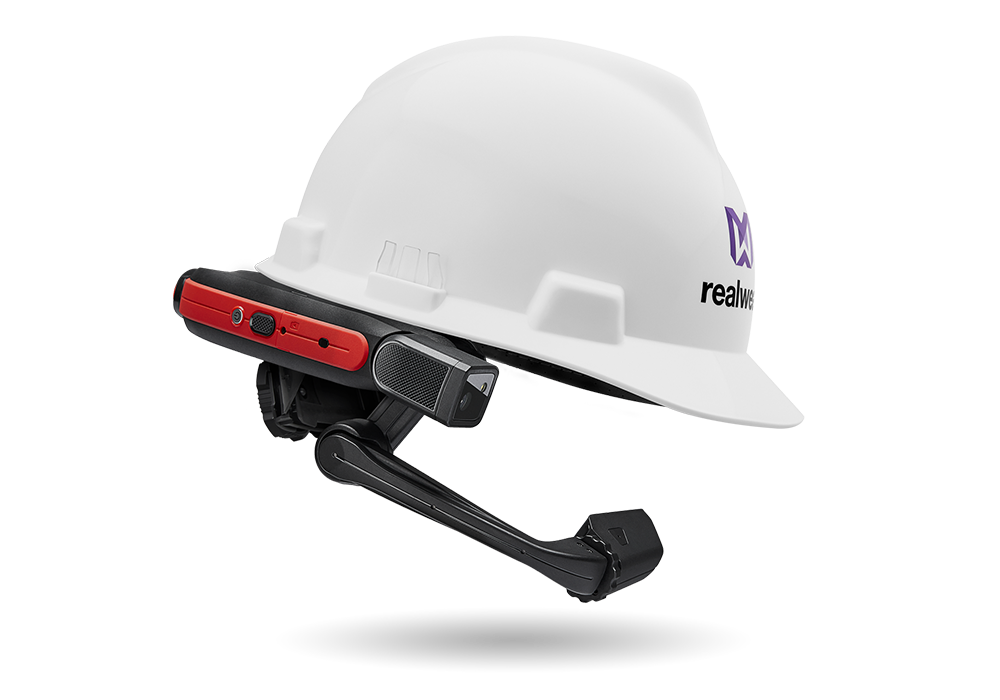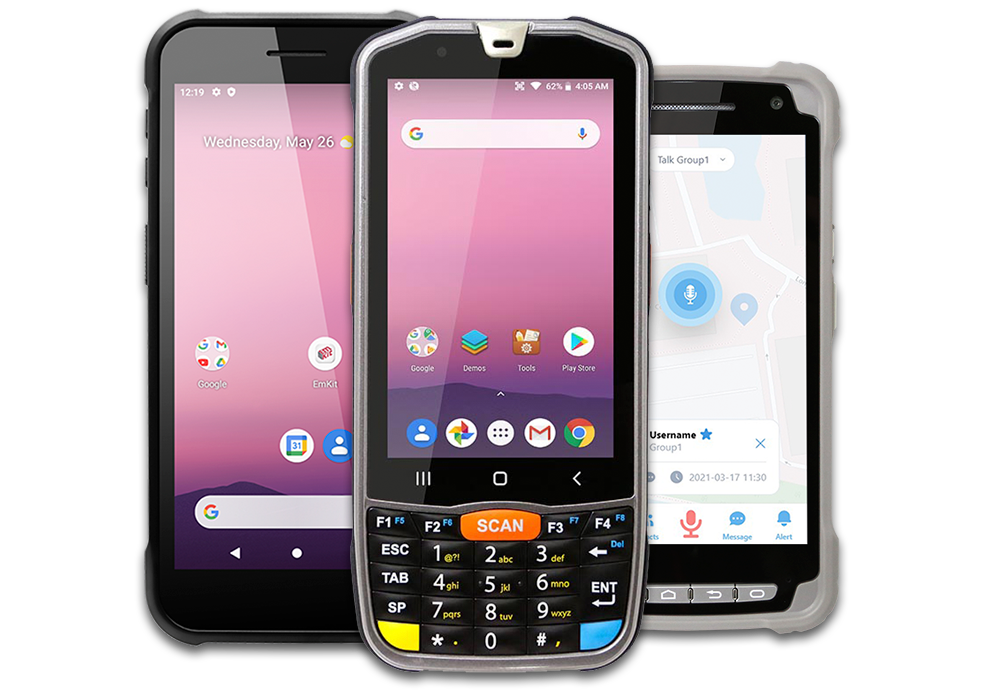 Essential rugged mobile devices for more effective warehouse operations
Rugged smartphones and tablets are essential for modern warehouse operations due to their durability, reliability, and versatility. These devices are built to withstand the harsh conditions of warehouse environments, such as drops, vibrations, and extreme temperatures. They also come equipped with industry-specific features, such as barcode scanners and RFID readers, that improve efficiency and accuracy in inventory management.
Mobile threat defence to protect warehouse data and devices
Mobile threat defence is essential in warehouse operations to safeguard against mobile security threats. Warehouse operators can monitor, detect and prevent malware and mobile threats while enforcing mobile security policies. By adopting mobile threat defence, you can protect sensitive data and devices, making warehouse operations more secure.
Explore Warehouse Cyber Security
Explore Managed Security Services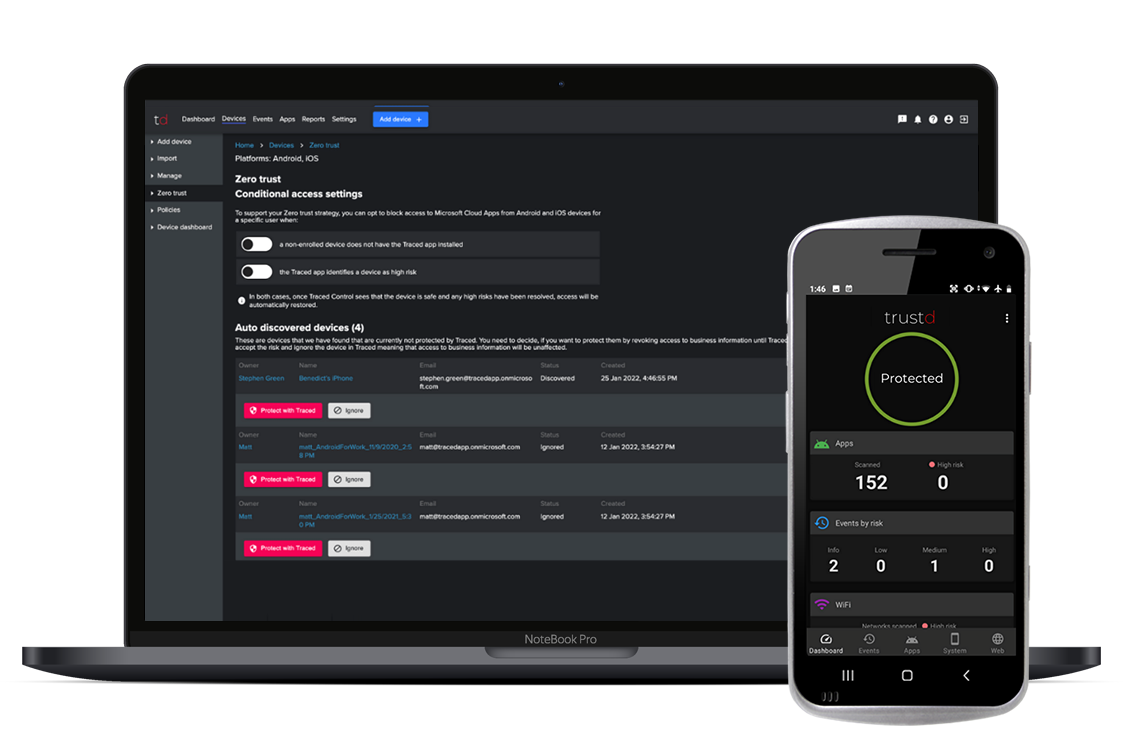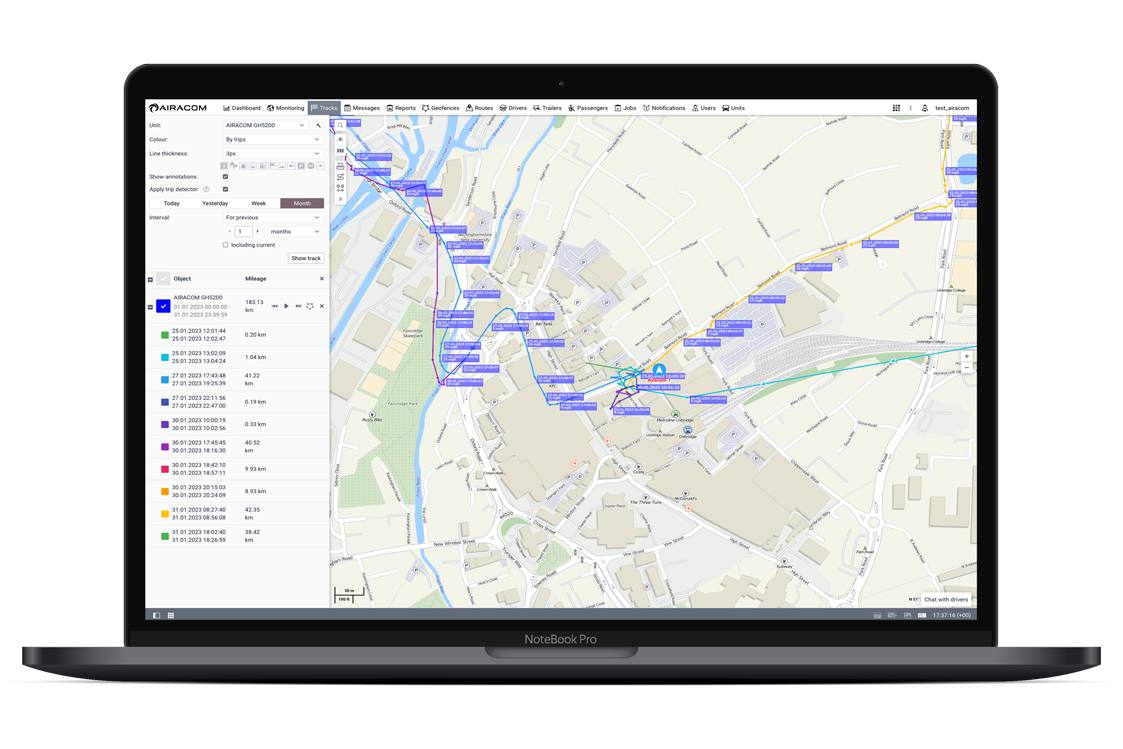 Maximise warehouse safety and productivity with advanced telematics
Get real-time tracking of inventory, pallet jacks, forklifts, order pickers, and moving vehicles within a warehouse environment to create safer, more efficient warehouses. By utilising tracking technologies, warehouse operators can monitor their operations in real-time, identify potential bottlenecks and inefficiencies, and make data-driven decisions to improve overall warehouse performance.
Track your warehouse vehicle fleets
RTLS people and object tracking system to boost safety
Real-time location systems (RTLS) are crucial to improving safety in supply chain management. With potential accidents around every corner, business owners must explore all possible solutions. RTLS uses sensors and tracking devices to identify the location of people or objects in real-time. This information is transmitted to a central database for monitoring and analysis, helping to prevent accidents and enhance workplace safety.
Employee people tracking solutions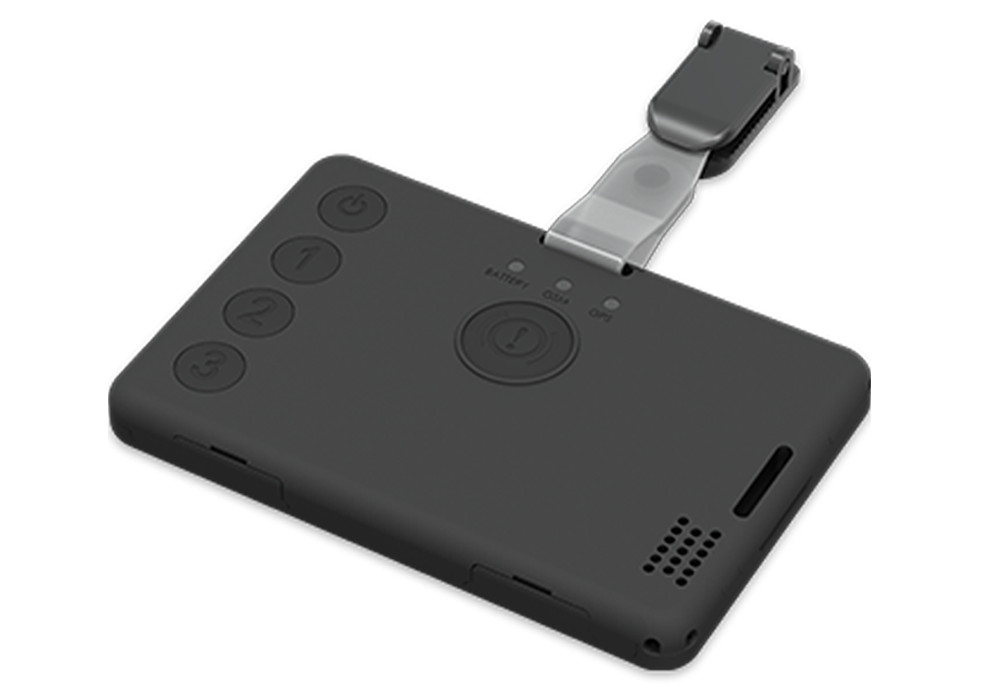 services for Warehouse operations
Professional voice and data services for warehouses
Push to Talk
Replace two-way radios with Airacom APTT push to talk offering near-national coverage over any IP network.
Workforce Management
Enhance frontline safety with location monitoring, geofence clock, clock out, incident reporting, and job allocation.
Cloud VoIP
Reliable cloud-hosted phone systems to connect all of your warehouse teams and remote workforce with leading business critical communications.
Connectivity
Get superfast business broadband to run your warehouse sites, cloud applications and enterprise SD-WAN services.
Business Mobile
Improve site productivity with the right mix of rugged devices using a business-only 4G and 5G superfast network.
Warehouse WiFi
Business WiFi packed with the security and flexibility your warehouse operation needs with built-in failover and redundancy.
Featured resources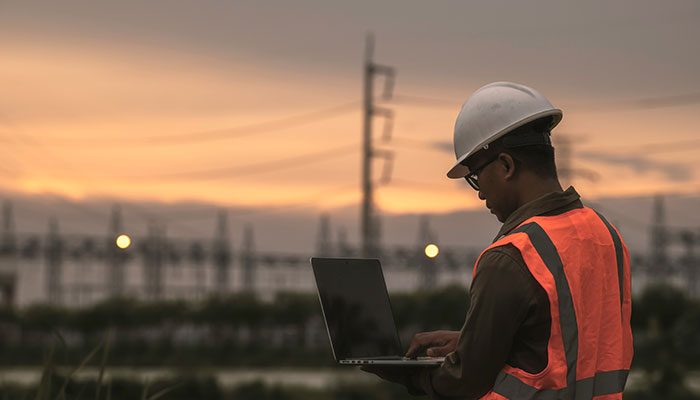 Mobilise your workforce
Replace two-way radios with Airacom push to talk offering near national coverage over any IP network.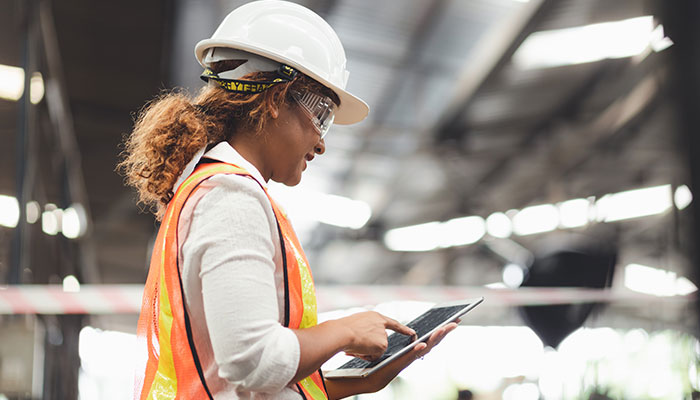 Connect your project site
Utilise IoTs and Sensors to gain real-time data analytics across your sites to make informed business decisions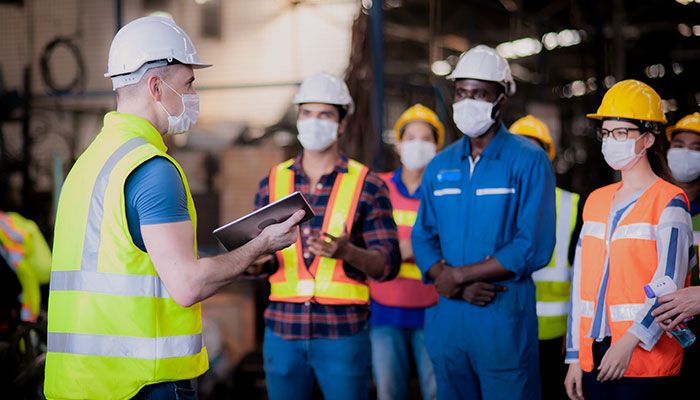 Protect your team
Enhance workforce safety with location monitoring to better manage employees operating remotely or alone