Protect your business from downtime with our 4G backup routers
In today's fast-paced and connected world, staying online is more important than ever. Whether running a business or working from home, having a reliable internet connection is essential.
That's where we come in. Our 4G backup routers and broadband solutions provide the connectivity you need to stay connected, no matter what. And with Airacom's 4G WAN network resilience, you can rest easy knowing your connection is always secure.
Airacom's 4G WAN network resilience ensures you stay connected even if your office or home broadband goes down. This means you can continue to work and stay connected with your customers and colleagues without interruption. Our solutions are designed to provide reliable backup connectivity, so you can stay connected with confidence
Why does your business or home office need 4G WAN backup connectivity services?
Internet downtime can be catastrophic for any business. Having a 4G backup router and connectivity solution provides an additional layer of redundancy, ensuring that your business stays online even if your primary connection fails.
This means uninterrupted operations, increased productivity, and satisfied customers. Don't let internet downtime bring your business to a standstill – invest in 4G backup connectivity today.
Protect your business from disruptions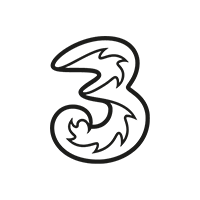 Three Business
Three's network covers 99.8% of the UK population with 2G, 3G and 4G, and is expanding its 5G network. Having won the Speedtest aware for the UK's fastest 5G network, Three delivers for business.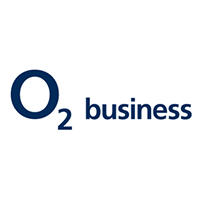 O2 Business
O2's 4G network covers over 99% of the UK population and is the most relied upon, with over 47 million daily connections, businesses can stay connected to what matters most with O2 4G back up routers.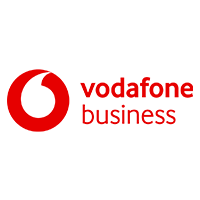 Vodafone Business
You can rely on Vodafone's award winning network with more than 99% of the UK population coverage for 4G and a growing 5G network offering superfast back up routers and connectivity.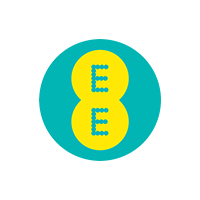 EE Business
EE, part of the BT Group, runs the UK's biggest and fastest mobile network, offering 4G in more places than any other UK operator. The only network to report 85% geographic coverage in the UK.
High Speed 4G connectivity
Hire, lease or buy 4G backup routers on flexible contracts
Airacom provides reliable 4G backup routers and expert connectivity management services for uninterrupted internet connectivity. Get tailored plans, simplified billing, cost savings, and better customer service. Contact us for reliable internet connectivity for your business.
Reliable 4G LTE Backup
Cost Saving
Better Service
Simplified Billing
Reliable 4G Backup – Our 4G backup routers provide redundancy and failover, ensuring that your business stays online even if your primary connection fails. Our routers are designed to automatically switch to an alternative network, providing uninterrupted internet connectivity.
Cost Savings – A 4G backup router ensures reliable connectivity and flexible pricing, reducing downtime and costs associated with lost productivity, revenue, and missed opportunities.
Better Service – With Airacom's 4G backup router service, businesses can enjoy bespoke connectivity deals and flexible pricing plans, tailored to their needs. Our partnership with multiple mobile network operators ensures the best signal strength, allowing for a seamless and reliable connection.
Tailored Services – At Airacom, we offer short and long term 4G backup router plans, tailored to meet the specific needs of each business. Our bespoke connectivity deals and flexible pricing plans are designed to provide reliable and uninterrupted internet connectivity, both in the short term and the long term. We understand that businesses require solutions that are both efficient and cost-effective, and our customised plans are designed to deliver just that.
Simplified Billing – Airacom offers simplified billing and billing cost centres for our 4G backup router service. With detailed invoices and the ability to set billing cost centres, businesses can easily track and manage their connectivity costs. This allows for greater cost control and transparency, making it easier to manage expenses.
Airacom 4G WAN Network Services
Unsteered multi-network SIMs for business continuity
When it comes to business continuity, having a reliable and uninterrupted internet connection is crucial. Unsteered multi-network SIMs are designed to provide redundancy and failover by automatically selecting the best network available. This means that in the event of a network outage or disruption, the SIM will seamlessly switch to an alternative network, ensuring your business stays online.
If you want to ensure uninterrupted connectivity for your business, talk to our team about our unsteered multi-network SIM solutions today.
Expand your reach with our global IoT and M2M SIM packages
Elevate your IoT and M2M devices with our global SIMs. Get reliable and cost-effective connectivity in 200+ countries with flexible data plans and real-time monitoring. Unlock your devices' potential and streamline global connectivity. Discover our SIM services now.
Get connected with Airacom's 4G SIM only plans
Airacom offers flexible and reliable 4G SIM only plans from Three, Vodafone, and O2 to keep you connected on the go. With no long-term commitment and competitive pricing, choose the plan that suits your needs. Enjoy high-speed data, extensive coverage, and easy activation. Click now to explore your options and stay connected with Airacom's 4G SIM only plans.
Unified collaboration services
Expand your reach and your business capabilities
SIM Only Plans
Get the data you need without the hassle of long-term contracts with our flexible SIM only plans and reliable connectivity.
Business Mobile Upgrades
Dedicated Leased Lines offer the fastest speeds with consistent bandwidth for data hungry businesses.
Cloud migration in 5 Steps
We can help you migrate and manage your connectivity and telephony services to run more effectively.
Business Phone Systems
Leverage the benefits of a Cloud PBX system for your remote and hybrid working employees.
Airacom Push to Talk
Enable instant group communication on your employees' smartphones with Airacom Push to Talk. Boost productivity and enhance team collaboration.
Migrate to VoIP
Manage your remote workforce seamlessly with an all-in-one communication, task & shift management platform.
Don't let an outdated IP telephone system hold you back – Upgrade now!
Upgrade to a Cloud-PBX and benefit from remote and hybrid working capabilities, plus benefit from our all-inclusive phone system and call packages with unlimited calls to 01, 02, 03 and 07 UK local, national and mobile numbers