Indoor real time location system
Real-Time Location Systems (RTLS) provide accurate, real-time information on the location of assets, people and equipment within a facility. Using smartphones, mobile devices, tracking tags, or similar devices, RTLS allows for precise location tracking of people or assets within a building. The system updates location data in real-time, providing users with continuous movement tracking within the indoor space.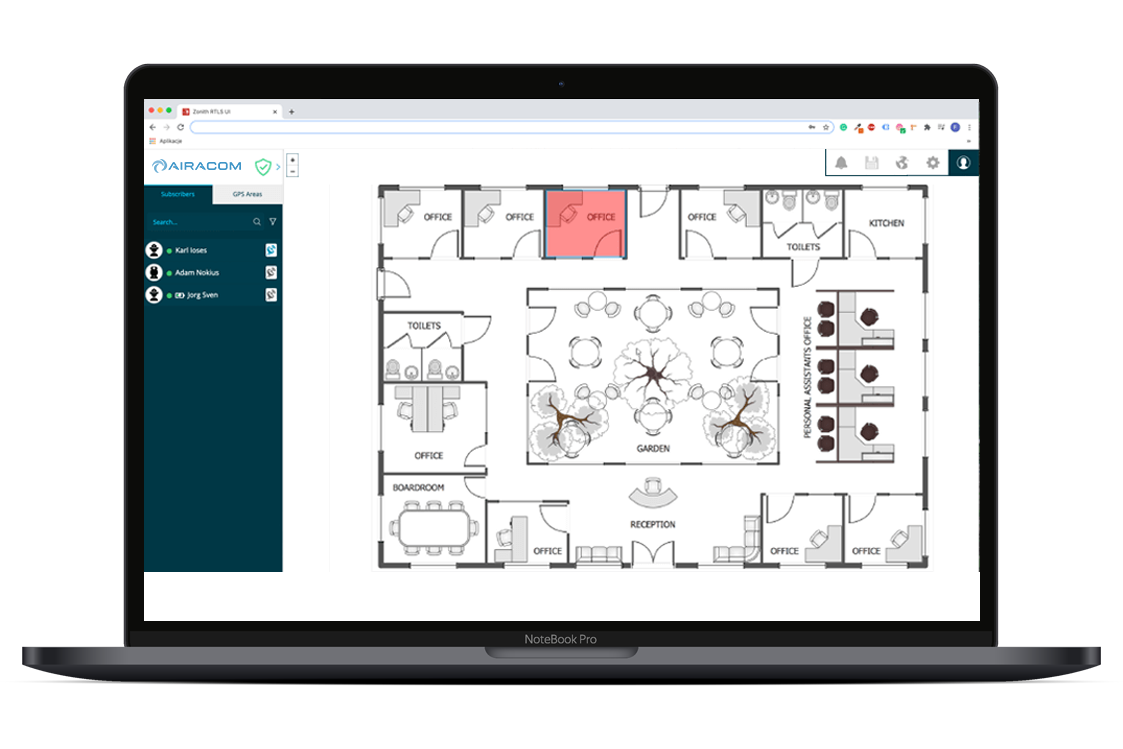 Unlock the power of indoor intelligence with Airacom RTLS indoor positioning system
Real time indoor location technology provides a wealth of data to create more intelligent, safer and smarter indoor work environments.
Indoor intelligence is created through RTLS, which provides real-time and historical data on the location, movement, and interactions of people and assets within a building. This data enables workflow optimisation, patient care improvements, error reduction, "smart buildings" that can adjust to environmental factors, and enhanced safety and security.
Indoor positioning
Indoor intelligence to create safer places to work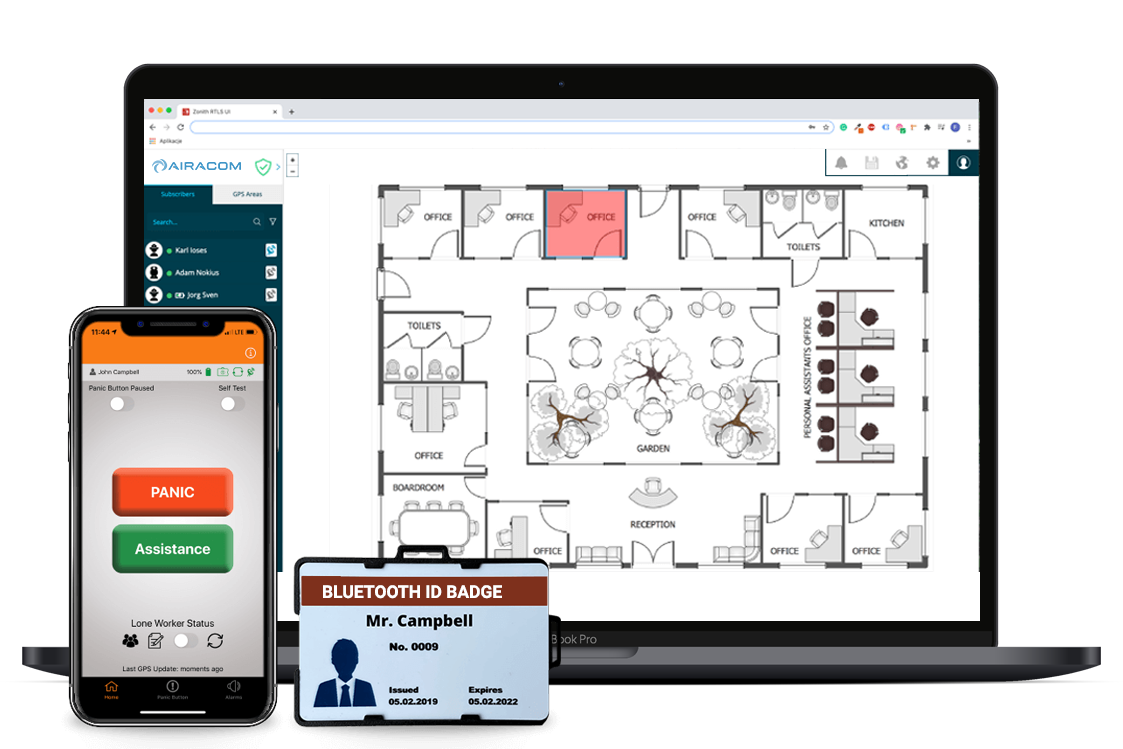 Indoor Mapping
Leverage indoor maps to integrate business data and create customised map-enabled solutions that cater to a variety of use cases.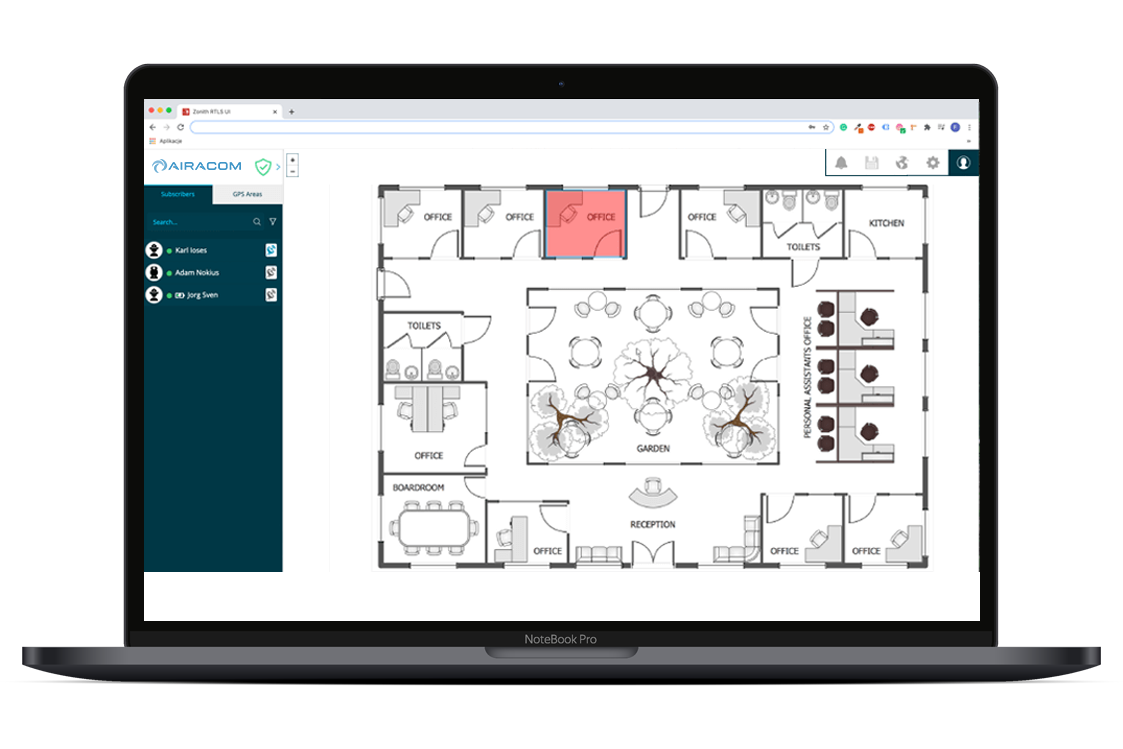 Indoor Analytics
Transform your data into actionable insights by leveraging powerful analytics, and gaining valuable information on how people interact with your space.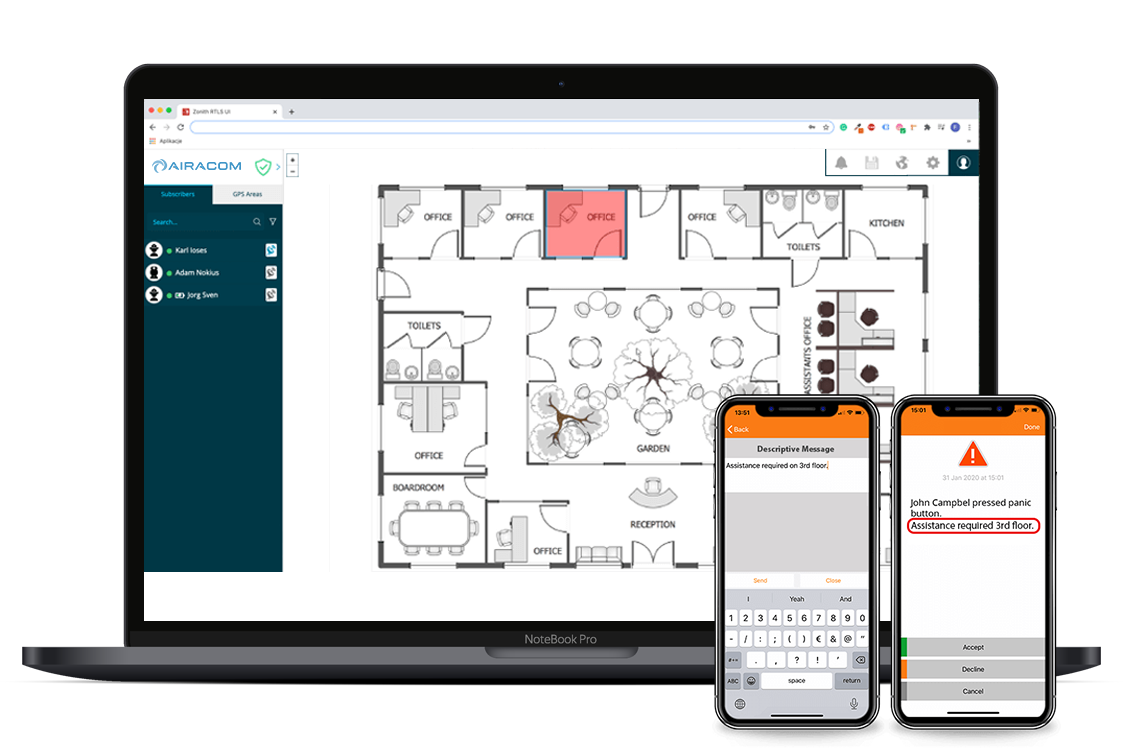 Indoor Security
Create a heightened situational awareness with accurate indoor positioning and wireless device detection, enabling informed decision-making for public safety, risk mitigation, and security.
Unlock data drive insights with indoor location monitoring & alarm management
Our comprehensive real-time location services (RTLS) combine indoor location monitoring and alarm management to protect your employees and buildings. By leveraging advanced indoor location technology, we provide precise positioning information in case of emergencies. This, combined with our aggregated alarm management system and employee protection measures, ensures prompt and effective action is taken to address potential issues. Our commitment to innovation means we're always exploring new ways to improve your security and safety.
Bluetooth ID cardholder with built-in panic button
Our Bluetooth ID cardholder with a panic button offers advanced staff protection and positioning. Discreet and reliable, it functions like a standard ID cardholder, with a wireless Bluetooth unit and hidden panic button. The button offers two functions – a long press for panic alarm and a double-click for call assistance or confirmation of "Are you OK?" messages. Designed to prevent escalation of danger, it ensures staff safety in any location.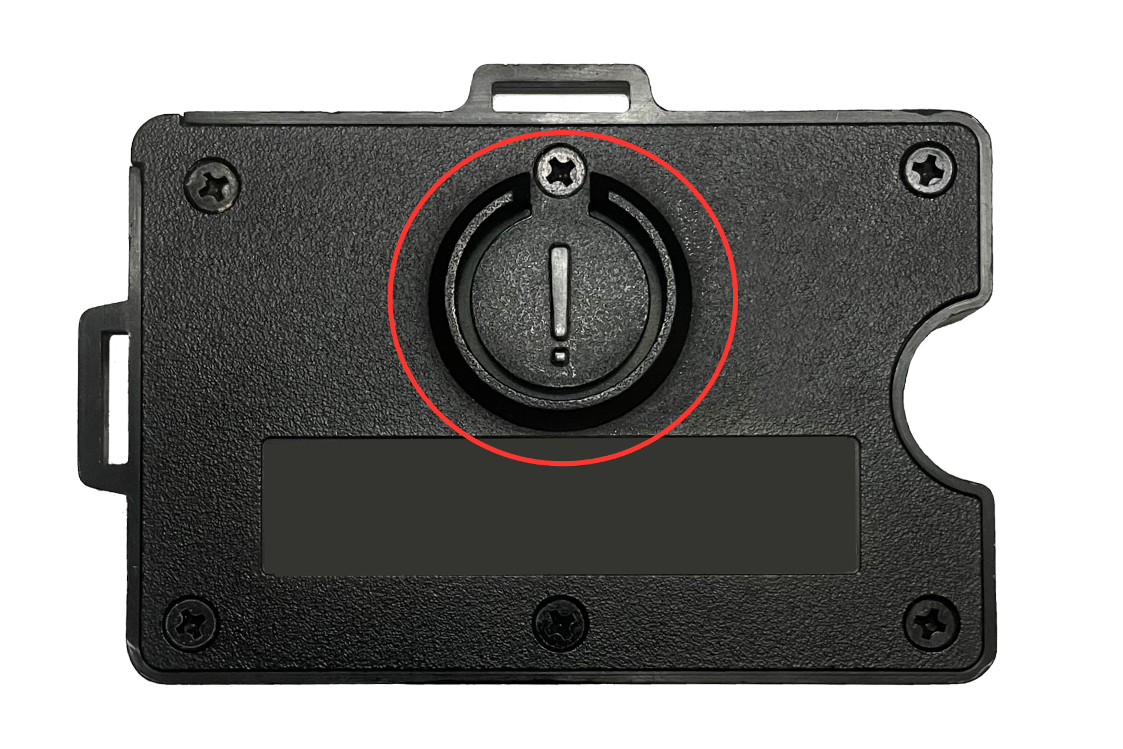 Stay safe anywhere with indoor and outdoor panic button solutions
Our compact panic button provides indoor and outdoor protection, ensuring you're always safe. In an emergency, pressing the button immediately dispatches assistance to your exact location. For indoor positioning, mount our Bluetooth Receivers on walls or ceilings to monitor your position, allowing security guards to know your precise location when you call for help. For outdoor positioning, the panic button connects to your smartphone through the Airacom app, transmitting your GPS position when the panic button is pressed.
Discover the advantages of real time location systems for indoor location monitoring
Real-Time Location Systems (RTLS) provide accurate, real-time information on the location of assets, people and equipment within a facility. This improves operational efficiency and asset utilisation, enhances employee safety, and reduces theft and loss. RTLS offers a range of benefits including real-time asset tracking, improved visibility and transparency, and reduced operational costs.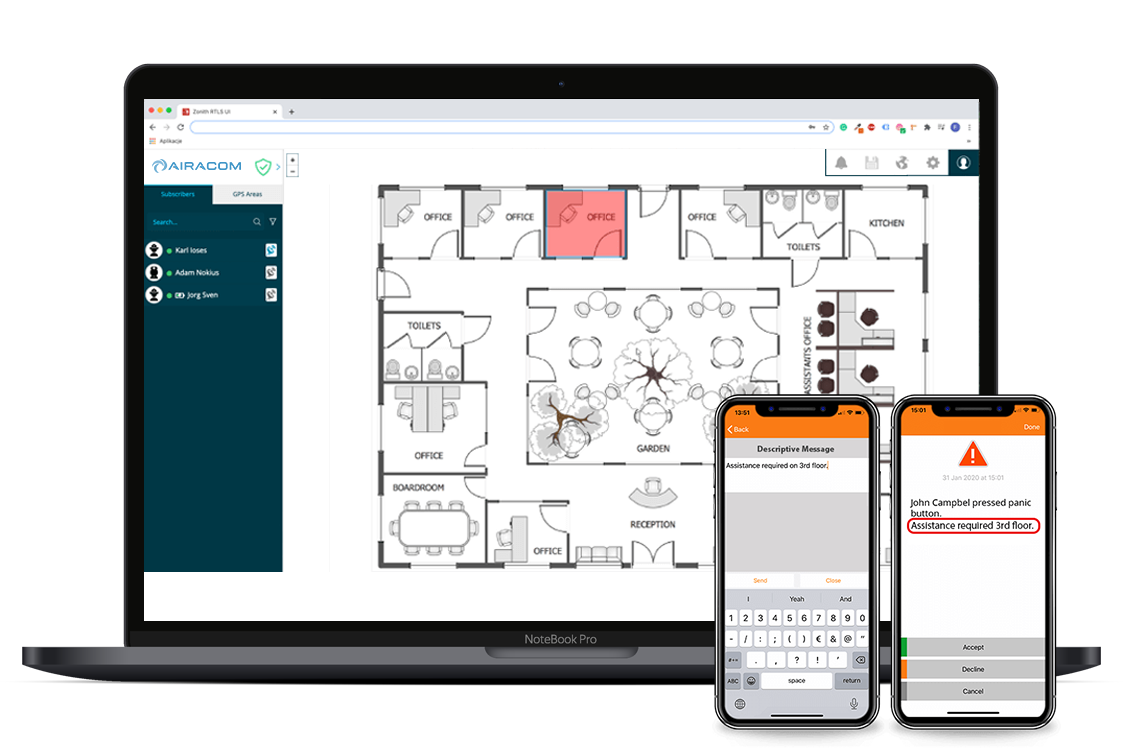 Advanced telematics for tracking vehicles, people and assets
Discover how advanced telematics solutions from Airacom can help you track and monitor your vehicles, people, and assets. Our IoT telematics solutions provide real-time data on location, movement, and status, improving efficiency, reducing costs, and enhancing security. Find out more about our range of advanced telematics solutions today.