From legacy systems to cloud technologies: Solutions for Food Producers
The food production industry is a crucial sector of the global economy, with a value of over £112 billion in the UK alone. As the industry continues to grow, companies face challenges such as legacy systems, safety concerns, and supply chain complexities.
To address these challenges, Airacom is helping the industry update to next-generation unified communications and cloud technologies. These solutions enable real-time communication, increased collaboration, and enhanced safety measures. Airacom's rugged and intrinsically safe mobile devices provide employees with access to critical information in harsh environments while ensuring compliance with safety regulations. Our instant push-to-talk technology streamlines communication and improves response times, while cloud-hosted telephony offers a scalable and cost-effective solution for food-producing businesses globally.
As the food production industry continues to evolve, companies must embrace innovation to remain competitive. Airacom is at the forefront of this evolution, providing solutions that enhance safety, productivity, and collaboration.
Food Production Industry Challenges
Legacy Systems:
The food production industry often relies on legacy systems that can present significant challenges, including limited scalability, security vulnerabilities, and difficulty integrating with new technologies. To overcome these challenges, companies should consider investing in modernizing their systems, such as migrating to cloud-based solutions or adopting new technologies like blockchain. Additionally, companies should prioritize data security and collaborate with industry experts to stay up-to-date on emerging trends and best practices.
Security Issues:
The food production industry faces physical and cyber security challenges that can result in serious consequences such as product contamination and data breaches. To address these challenges, companies should implement robust security measures such as access controls, surveillance systems, and network security protocols. Regular security audits and staff training programs can help ensure that security measures are being followed consistently. Collaboration with industry partners and experts can also provide valuable insights and strategies to mitigate security risks.
Collaboration:
Due to its geographically dispersed operations and complex supply chains, the food production industry faces communication and collaboration challenges. To overcome these challenges, companies are increasingly adopting collaborative technologies like video conferencing and digital communication platforms. Standardised data formats and shared data repositories can help streamline communication and decision-making. Additionally, fostering a culture of transparency and collaboration can help build trust among stakeholders and enhance overall collaboration in the industry.
Hazardous Areas:
The food production industry faces challenges with hazardous gas and dust-based atmospheres, which can result in the build-up within the production and storage process. To mitigate these risks, companies should implement effective dust collection and ventilation systems, conduct regular inspections and maintenance, and provide proper training to employees on safety procedures. Additionally, using intrinsically safe mobile devices within hazardous areas can help reduce the risk of explosions while increasing collaboration and safety.
Push to talk: The future of communication in food production
Push to talk technology streamlines communication in the food production industry by providing instant voice communication between teams, reducing the need for manual dialling and improving response times. This can enhance collaboration, increase efficiency, and improve safety in the workplace.
Food Production Enterprise mobility
PoC Radios
POC radios offer instant collaboration using any IP network, improving safety and productivity for food production operations.
Assisted reality headsets the future of food production audits, training and maintenance
Enhance employee training, increase efficiency, and improve safety. Assisted Reality headsets provide hands-free access to information and allow employees to communicate with remote experts in real-time. Food producing companies are using the RealWear AR headsets to improve maintenance and repair procedures, conduct remote audits, and provide on-the-job training.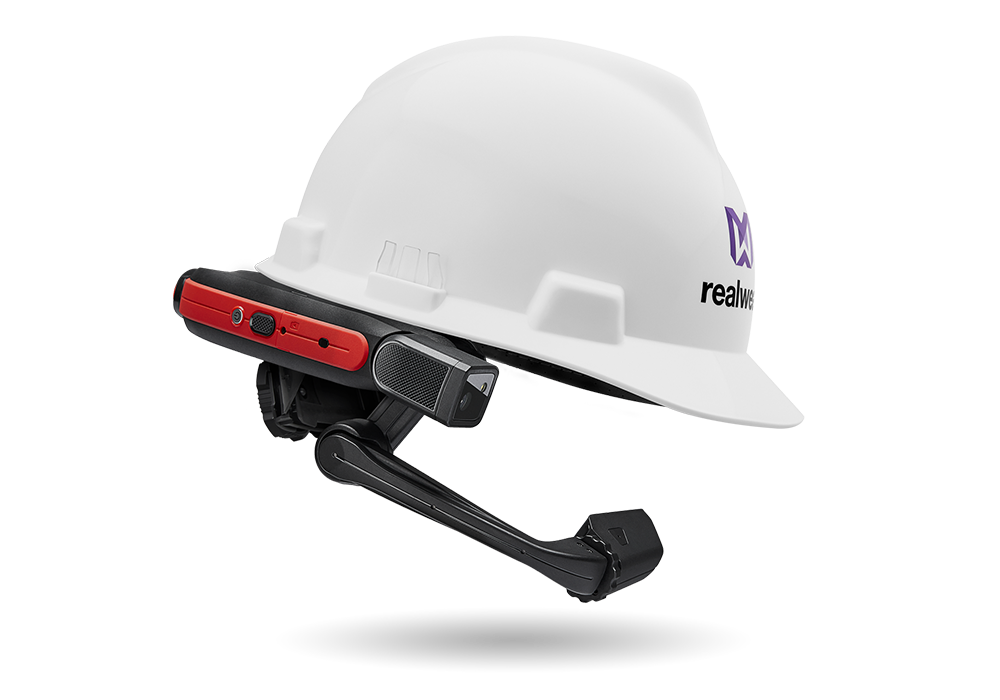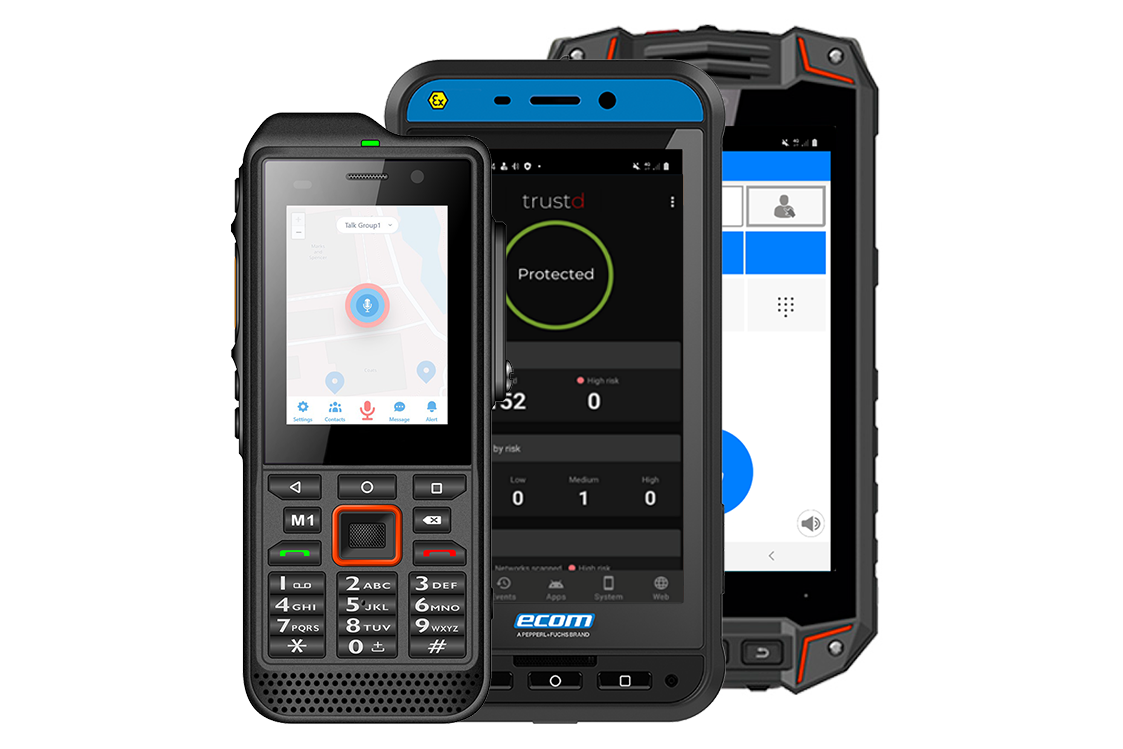 The evolution of mobile devices in food production: from legacy systems to rugged and intrinsically safe devices
Food producers use rugged and intrinsically safe mobile devices within their manufacturing process to increase collaboration and safety. These devices are designed to withstand harsh environments and minimise the risk of explosions or fires. Mobile devices provide real-time access to critical information, enhance communication and collaboration, and improve decision-making. By leveraging these devices, food producers can increase productivity, efficiency, and safety.
The importance of mobile threat defence in food production
Food producers must use mobile threat defence (MTD) for company-issued mobile devices or bring your own device policies (BYOD) using the corporate network to protect against security threats. MTD helps organisations defend against malware, phishing, and cyberattacks that can compromise sensitive data and disrupt operations. With MTD, companies can secure their mobile devices at a nominal cost per user per month, ensuring that their data remains safe.
Explore Food Production Cyber Security
Explore Managed Security Services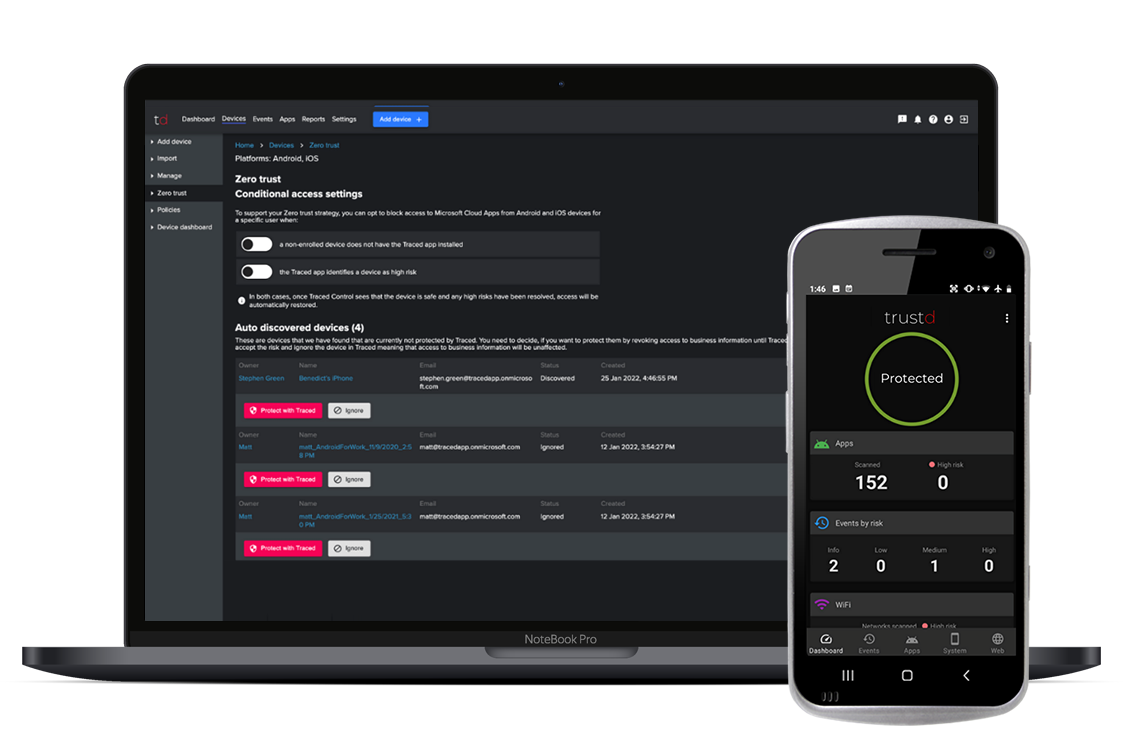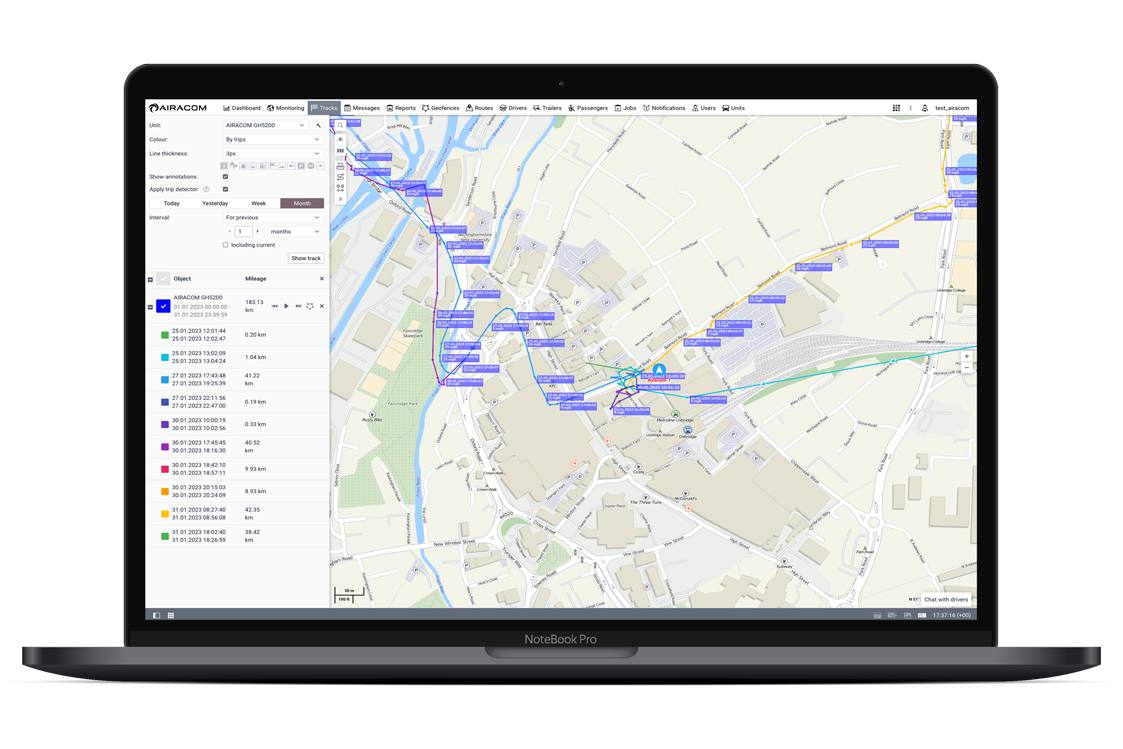 Improving operations and safety in food production with vehicle tracking
Advanced vehicle tracking in food production enables real-time data insights across your entire vehicle fleet to speed up operations and make data-driven decisions. With vehicle tracking, companies can optimise routes, reduce fuel costs, and ensure timely deliveries. Tracking also helps enhance safety by promoting responsible driving habits and providing real-time alerts in the event of accidents or emergencies. Additionally, vehicle tracking enhances security by preventing theft and ensuring that assets remain within designated areas.
Track your food production vehicle fleets
The benefits of employee tracking and alerting in food production
Employee tracking is critical to managing personnel operating across multiple sites, large locations, and dangerous production facilities to enhance safety and security. With personnel tracking, companies can ensure that employees are where they should be at all times and respond quickly in the event of emergencies. This technology also helps to improve accountability, productivity, and communication among employees.
Employee people tracking solutions
services for food production businesses
Professional voice and data services for food production
Push to Talk
Replace two-way radios with Airacom APTT push to talk offering near-national coverage over any IP network.
Workforce Management
Enhance frontline safety with location monitoring, geofence clock, clock out, incident reporting, and job allocation.
Cloud VoIP
Reliable cloud-hosted phone systems to connect all of your food production teams and remote workforce with leading business critical communications.
Connectivity
Get superfast business broadband to run your food production sites, cloud applications and enterprise SD-WAN services.
Business Mobile
Improve site productivity with the right mix of rugged devices using a business-only 4G and 5G superfast network.
Food Production WiFi
Business WiFi packed with the security and flexibility your food production operation needs with built-in failover and redundancy.
Featured resources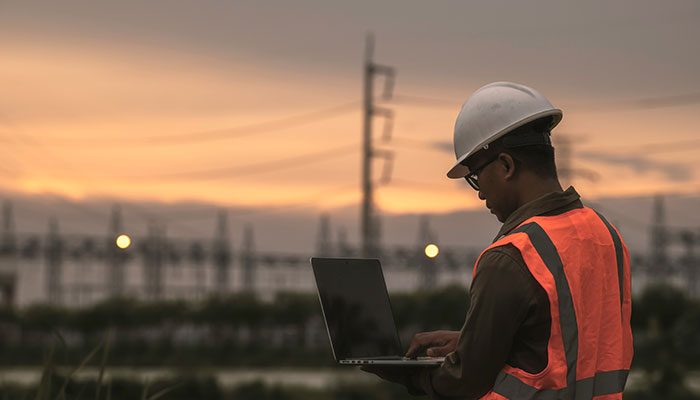 Mobilise your workforce
Replace two-way radios with Airacom push to talk offering near national coverage over any IP network.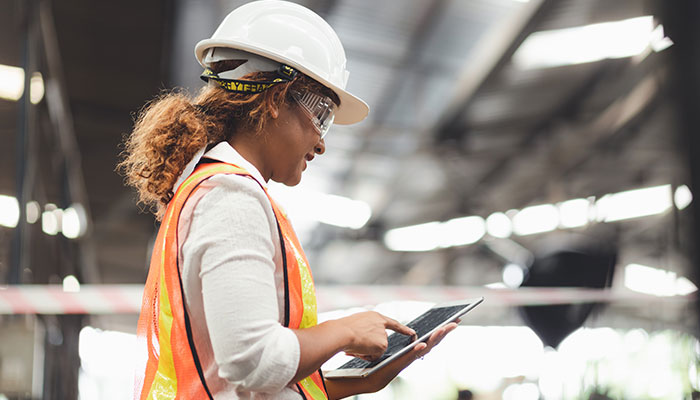 Connect your project site
Utilise IoTs and Sensors to gain real-time data analytics across your sites to make informed business decisions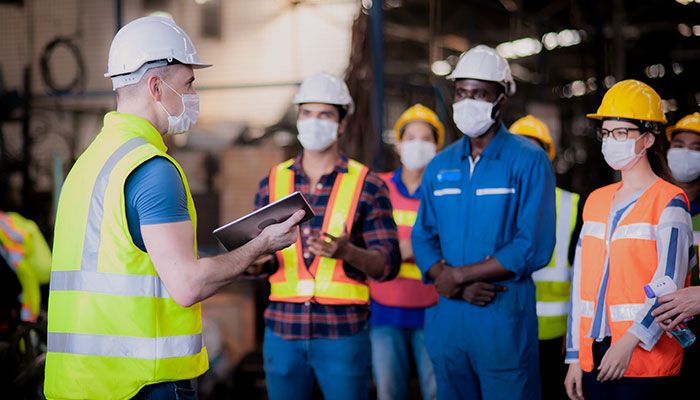 Protect your team
Enhance workforce safety with location monitoring to better manage employees operating remotely or alone