Migrate to VoIP in five easy steps to unify your team
Migrate to VoIP in five steps and overcome the challenges your business faces with the upcoming BT Openreach PSTN and ISDN switch-off.
With the PSTN and ISDN services due to be discontinued by 2025, many companies are seeking alternative solutions to replace their traditional phone system. Switching to VoIP is a simple process, and our team can assist you in keeping your current telephone number. With Airacom, migrating your business phone system service from ISDN to VoIP is a straightforward five-step process that includes transferring your business telephone numbers, commonly known as porting.
Switching is Easy
Low Setup Costs
VoIP only requires a broadband connection and no expensive onsite hardware.
Unified Comms
Combine VoIP with unified communications for voice, video, messaging & file sharing.
Future Proof
Openreach will soon disconnect the PSTN & ISDN network. Future proof your comms with VoIP.
VoIP Leasing
Benefit from tax breaks, low monthly lease costs & all the hardware your teams needs.
Think about what you need
Audit your current system to get the best out of your new one
First, you need to look at your current phone system setup and gather all the information based on your hardware, the software you use (if any), and any specific processes your business uses. We've put together a few questions you can use to self-audit your current setup.
How many phones do you have? Would you like to keep them or switch over to an all-digital system?
How many phone numbers or direct dial-in numbers does your business have? How many of these do you need?
How do you handle unanswered calls?
Does your business use voicemails, voice recordings, call routing, or call queues?
Do you need extensions for different employees or departments?
Do you often use international calling?
Do your employees work remotely? And what communication do they use when they're not in the office?
Do you need additional services such as network security or network management?
Alternatively, if you would prefer, we can visit you and provide you with some expert help.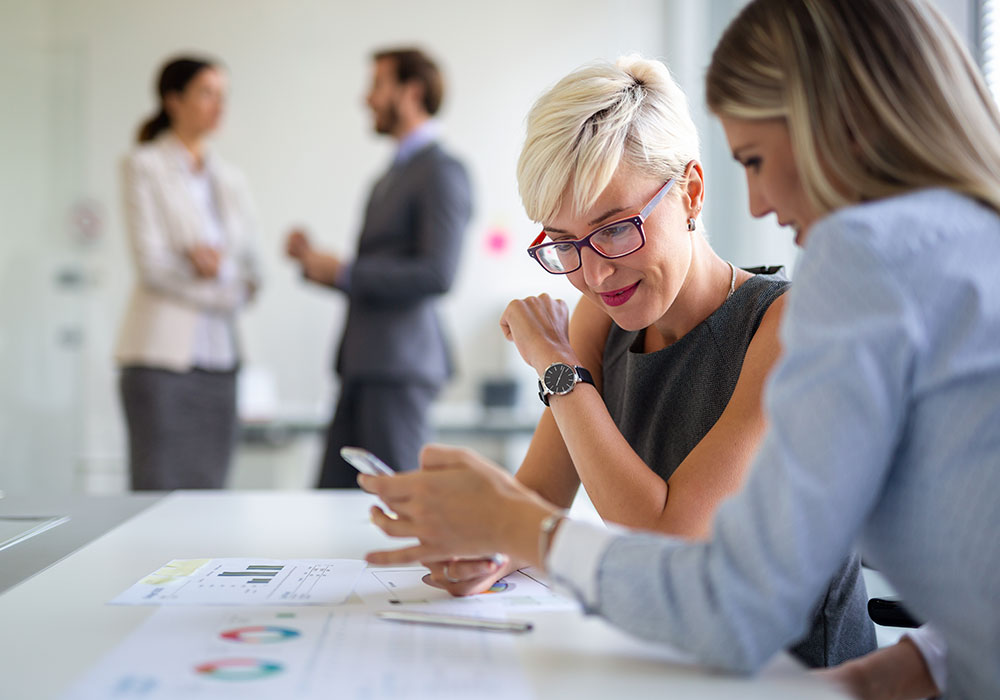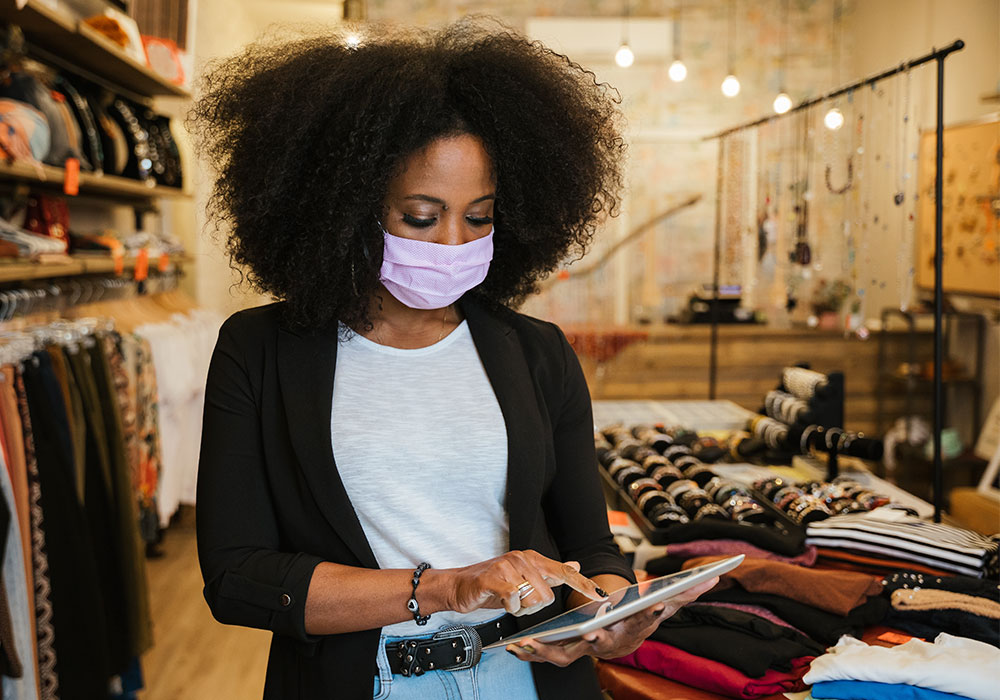 Draw up a plan
What are you looking to achieve by switching to VoIP?
Having answered the questions from Step 1 above, we now have a clearer picture of what you have and how it works. Now we need to identify what you expect to achieve with your new phone system, whether it's.
To reduce your operating costs
To increase user capacity
Have better system reliance and redundancy
Enable remote or hybrid working
Or a combination of all of these goals
When making significant system changes, it's important to gather input from employees currently using the existing system to understand their perspectives on what can be improved. Past scenarios, such as power outages, natural disasters (like flooding), pandemics, or staff shortages, may have impacted business communications. Therefore, it's essential to have a backup solution in place, regardless of business size.
Get Simplified MEETING engagement
Choose a VoIP solutions provider that offers all the services you need
Migrating to a VoIP system is an opportunity to upgrade your business communications and rectify past system issues. When making the switch, it's crucial to choose a provider with strong security measures to protect your network and data from cyber-attacks, as well as accessible support services to manage your communications effectively.
A VoIP system enables multiple forms of communication and management to enhance customer interactions and employee productivity. So, consider the following essential VoIP features when choosing your provider:
Secure Network and Data Protection
Video and Audio Conferencing
Advanced Call Routing
Mobile Application Integration with iOS and Android
Customer Relationship Management Integration
Automated Attendant/s for Daily and Out of Office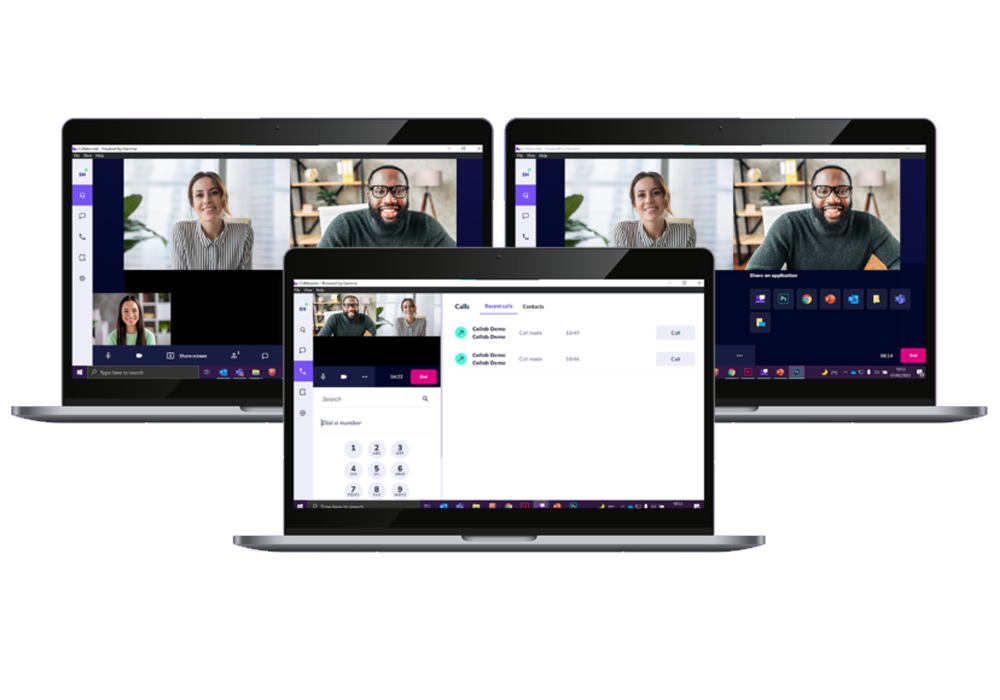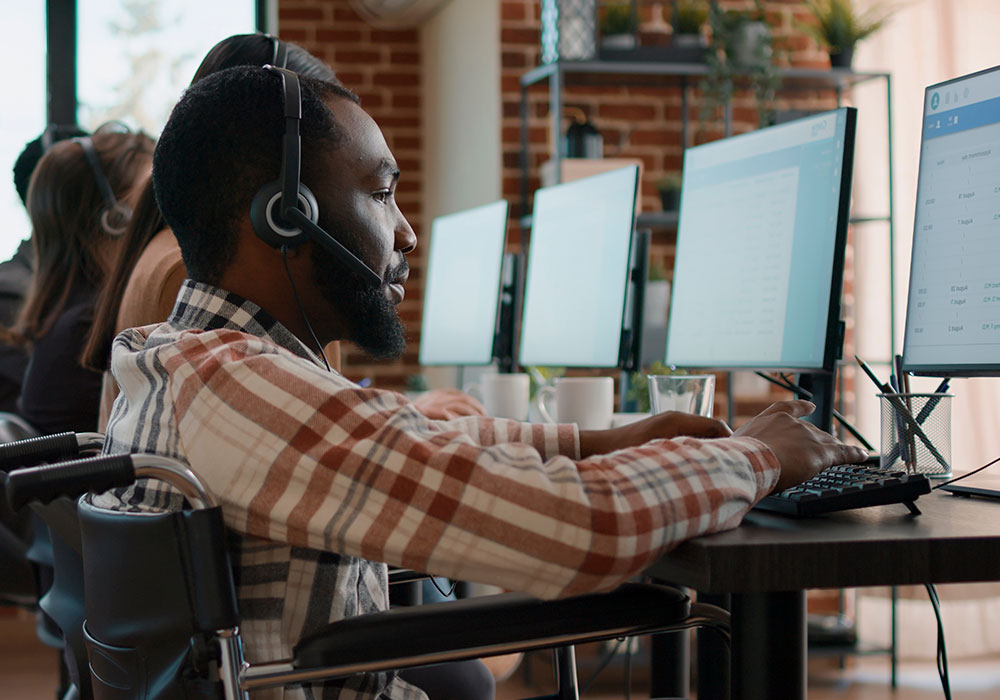 Check hardware requirements
Think about the hardware your team's needs
If you are still using ISDN compatible phones, you have to decide if you are keeping these or not. If you opt to keep your existing hardware, then you can look into a hosted PBX system. Cloud-hosted business phone systems have VoIP capabilities, which means you can route calls through the internet.
Should you decide to let your old phones go, then you can upgrade to modern VoIP phones with more functionality and features. Or if you are feeling brave and uber modern, completely clear up space on your desks and use our desktop applications combined with high-quality headsets that minimise echo and feedback.
If your team works remotely or in a hybrid format, you may plan to mobilise your workforce by adding personal devices or smartphones to the network. Ask the provider what hybrid working solutions they have.
Test your VoIP platform
It's go time, mission accomplished, now its time to test your new VoIP system
After your VoIP provider completes the system setup, it's important to test your new VoIP system to ensure it's functioning properly. Begin by checking audio quality, paying attention to any significant delays and ensuring call stability. Keep in mind the latency during this process. To test how the system performs under high network congestion, evaluate audio quality during peak network activity when others are also using the system and transmitting internal data. Additionally, verify that other functionalities within the VoIP system work correctly, such as call routing, voice mail, automated attendant, and remote user capabilities.
What are your plans for growth?
To ensure your phone system can accommodate your current and future needs, consider how many people will use it now and how much your business is expected to grow in the next 3-5 years. VoIP phone systems are highly scalable, but additional infrastructure and network changes may be necessary to increase capacity. For optimal performance, you may need to upgrade your broadband product to increase bandwidth and achieve faster upload/download speeds.
How mobile is your workforce likely to be?
If a large portion of your workforce is mobile, a VoIP business phone system with strong remote and hybrid working capabilities may be ideal. In such cases, it's crucial to ensure that the VoIP provider offers the necessary functionality for your remote teams, as well as robust security and encryption measures to protect your data.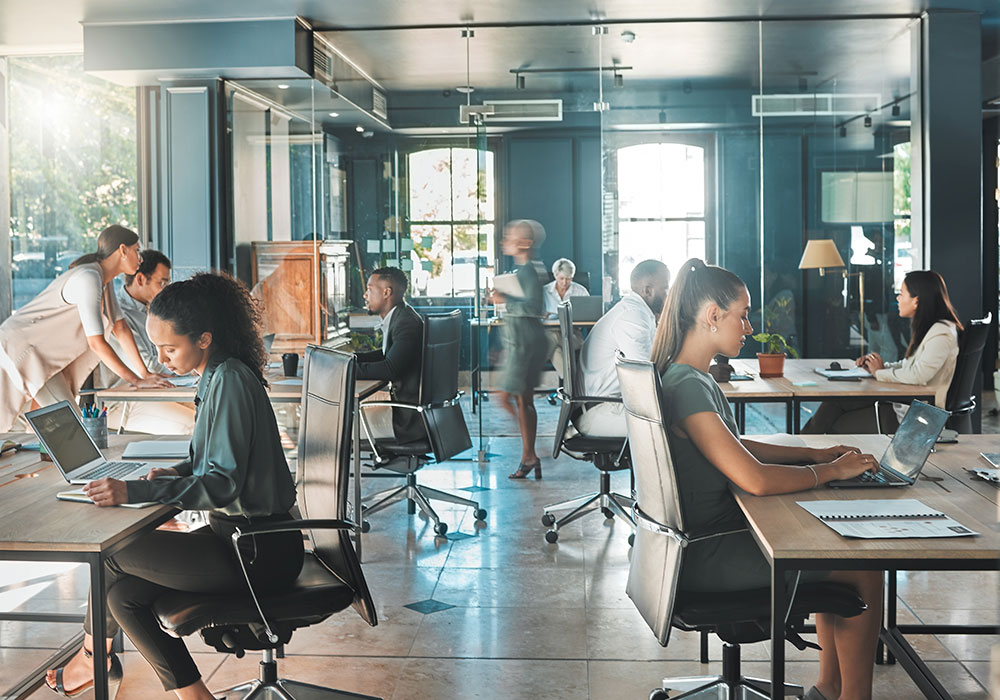 How much does your broadband cost?
VoIP business phones and phone systems differ from PSTN and ISDN in that they use your broadband to transmit voice data packets during calls. As such, it's crucial to ensure that your existing broadband is compatible with your new VoIP system. Consider discussing with your provider the possibility of migrating to a faster, VoIP-compatible broadband solution. This will allow for seamless management of both the VoIP system and underlying data network by the same provider, ensuring continuity. Bundling these services together can also lead to cost savings on your VoIP business phone system.
What are the main advantages of migrating to VoIP?
Here are some of the main benefits you will get as a business when looking to migrate to VoIP:
Accessibility Improvements
Scalability (easily add users)
Reduced Costs
Free Calls to 01, 02, 03 & 07 UK numbers (plan dependant, each user will have a minimum of 1K free minutes each month)
Improved voice clarity
Enhanced Security
Hybrid and Remote Working
Android, iOS, and Windows Compatible
VoIP migration action plan
Find you Bills
Understand what your current phone system, line rental, and call charges are costing.
Make a Plan
Make a plan of all the features, services, and functionality you need with your new VoIP system.
Audit Current Account
Understand what your current ISDN PBX offers, and discover all existing numbers and extensions.
Get Three Quotes
It makes good business practice to get three quotes from various VoIP providers.
Discuss your Options
Speak with your team about ideal system features they would like to have in a new system.
Select Providers
Pick several providers and request quotes along with system functionality.
Bundle Servies
Drive down your costs by bundling additional broadband services with your VoIP system.
Bask in your Success
Switch to VoIP and benefit from remote, home & hybrid working, improving efficiency while cutting monthly costs.
Related Products
Cloud Hosted PBX
Find out why more businesses are moving away from a standard PBX for feature rich cloud hosted telephony.
Business lease Line
Dedicated Leased Lines offer the fastest speeds with consistent bandwidth for data hungry businesses.
Fibre Broadband
Essential high-speed business fibre broadband for UK companies. Compare our reliable fibre broadband deals.
SoGEA Broadband
Find out if you can get SoGEA in your area and benefit from low cost, fast business broadband.
VoIP Phone Systems
Get the best VoIP phone systems that scale with your business offering a robust range of features.
Horizon Collaborate
Get the complete business unified communications experience for your business using any device.