Communicate over your business WiFi network
Utilise your existing public or private wireless network and WiFi infrastructure to connect and collaborate one to one or across large groups using WiFi Push to Talk communication services.
Extended your communications coverage using ubiquitous WiFi and local access points across large buildings, facilities, campuses, or multiple sites while gaining network resilience. Use your corporate WiFi network and replace the need to operate and maintain costly two-way radio equipment. Airacom Push to Talk over WiFi utilises your existing wireless infrastructure, making it fast to deploy, and requiring minimal long term maintenance. Benefit from WiFi communications, collaboration, and workforce management services that meet onsite, remote, and hybrid work strategies.
WiFi push to talk benefits
Overcome internal building coverage issues with WiFi push to talk
Cut Costs & Remove Complexity
Remove the hassle and cost of managing and maintaining expensive two way radio equipment with push to talk over WIFi.
Deploy Faster
Airacom PTT over WiFi can be deployed fast. Simply connect to your WiFi network and your ready.
No Radio Licence
Airacom WiFi PTT does not require a radio licence to save money or use our solution where the radio spectrum is unavailable.
More Flexibility
Use WiFi push to talk on single sites or multiple sites connected over an IP network or VPN.
Network switching
Airacom WiFi push to talk can auto switch between wireless WAN and LAN automatically.
Managed WiFi
Deploy robust onsite WiFi infrastructure with Airacom advanced network services.
Private Ethernet
Connect multiple sites using our MPLS-based WAN for security, reliability, and performance.
Fast Broadband
Get Airacom WiFi PTT with our fastest converged voice and data business broadband.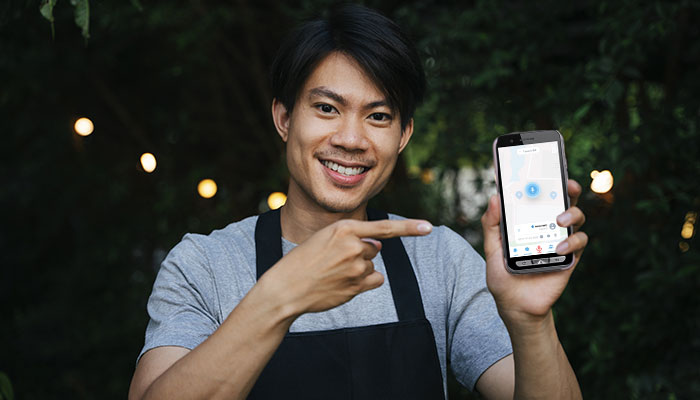 Run your business over an ultra fast private ethernet network
Connect multiple sites with next generation networking using our high speed, multi site MPLS-based WAN for security, reliability, and performance. Easily add or remove sites or circuits with our highly scalable Multi Protocol Label Switching network.
Push to talk as a service
Get a WiFi push to talk quote and improve your onsite collaboration
With WiFi-based push-to-talk group communication, your business benefits from the flexibility of single-site or multi-site deployments using your company's existing infrastructure at a much lower cost when compared to traditional two-way radio systems.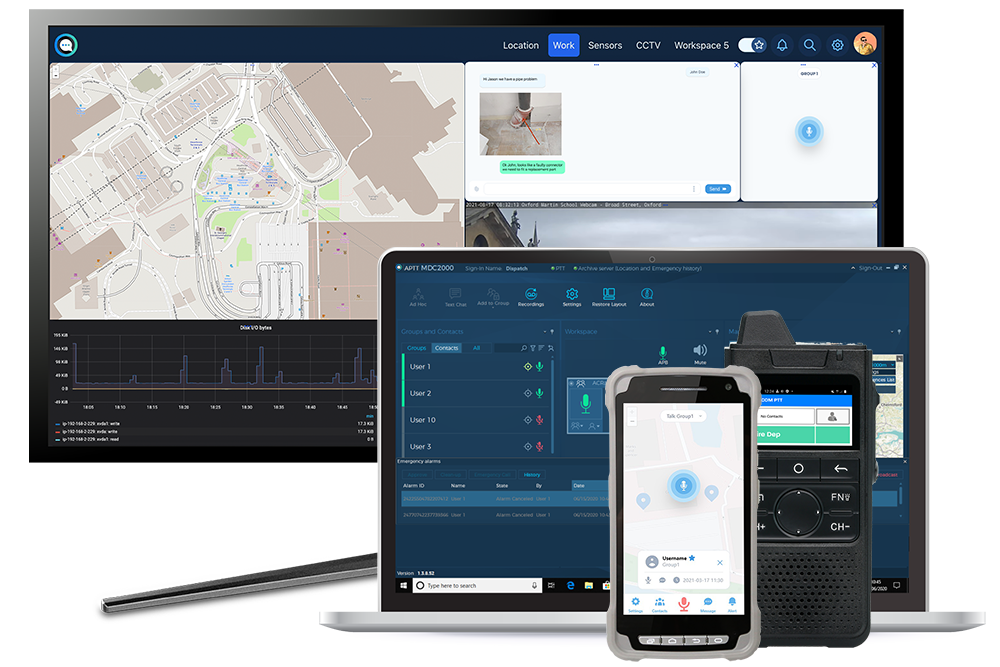 Reduce your school two way radio costs with push to talk over WiFi
Two-way radio alternative for schools, colleges, and universities enabling teachers and staff to talk, listen and help solve day-to-day challenges with Airacom WiFI push to talk with instant voice and messaging collaboration.
Communicate across multiple campuses
Ideal for large colleges and university complexes
Gain private 1-2-1 and team collaboration
Connect estates and facilities management teams
Remove radio licence and radio infrastructure costs
Increase communications from the shop floor to your back office & warehouse
Airacom PTT over WiFi for effective team communication from the HQ to the shop floor. Align your team to increase client experiences and boost sales.
Eliminate delays with missed calls
Provide fast, discrete comms between staff
Check stock availability from the shop floor
Collaborate between teams, departments or stores
Utilise your existing corporate wireless network
Hotel WiFi push to talk to boost team productivity and delight your customers
Hotel operators use Airacom WiFi push to talk to instantly collaborate across hotel staff and departments. WiFi PTT enables better responses to critical everyday events while safeguarding your employees and delivering exceptional customer experiences.
Respond to queries and requests instantly
Communicate directly with housekeeping
Enhance hotel shuttle services with location
Instantly speak with maintenance teams
Provide reliable team collaboration from anywhere
Business critical services for teams
Push to talk over satellite
No cellular or WiFi coverage in your area. Connect Airacom PTT with ubiquitous satellite wireless coverage.
Push to Talk Software
Group communication over a highly secure wide area cellular network with national & international coverage.
Real Time Location Services
Real time location services for indoor and outdoor tracking of personnel, assets and vehicles.
LTE PoC Radios
Buy, rent or lease the latest next generation LTE PoC radios, or combine them with our PTT plans.
Rugged Smartphones
Save money on your industrial rugged smartphones and get the best tech for your business.
Resource Management
Manage your remote and frontline workforce with our all in one resource management solutions.
Powerful wifi solutions to better serve your businesses more effectively
Airacom WiFi ensures businesses have the coverage and speed to run critical applications like Airacom WiFi PTT, keeping teams connected and collaborating. Our on-premise WIFi services include:
Scalable Coverage
Managed WiFi Services
Push to Talk over WiFi
Access Point Installation & Management
Security and Wireless Network Resilience