Improve workforce utilisation with live tracking
Improve job planning and scheduling with live location to make better, faster data driven decisions around workforce utilisation.
Airacom push to locate is a live tracking and monitoring module with real-time mapping and employee location within our dispatch and command consoles. Back office teams can monitor and manage employee locations, set advanced geofence boundaries and deliver greater operational oversight.
Knowing the exact location of your employees is critical to managing their safety in emergency situations, or assigning the closest worker to the next job for speed and efficiency. Combine push to locate with Airacom's resource management platform, and gain access to skills-based user assignments with task management to put the most suitable skills-based employee on the correct job every time.
Monitor your workforce in real time to improve health and safety
Track your Field Workers
Live field worker tracking via GPS and network triangulation and indoor tracking via Bluetooth proximity beacons.
Track your Vehicle Fleet
Live vehicle fleet tracking every 60 seconds, 24 hours a day, from any global location to optimise commercial operations.
Guard Patrol
Set up your security guards and patrols with QR, NFC and GPS checkpoints with randomised routes and real-time views.
Advanced Reporting
Get 360 ̊ visibility of your operation with location dashboards, business intelligence and reporting.
Skill Based Assignments
Keep track of employee availability, and put the most suitable person with the right skill on every job to Increase productivity.
Location & Communications
Integrate live location with real-time push to talk communications and collaborate everywhere.
Offline Mode
No connectivity, no problem. Data can be stored locally and submitted once restored
Emergency Alerting
Lone worker protection and emergency SOS alerting designed to protect lone and at-risk workers.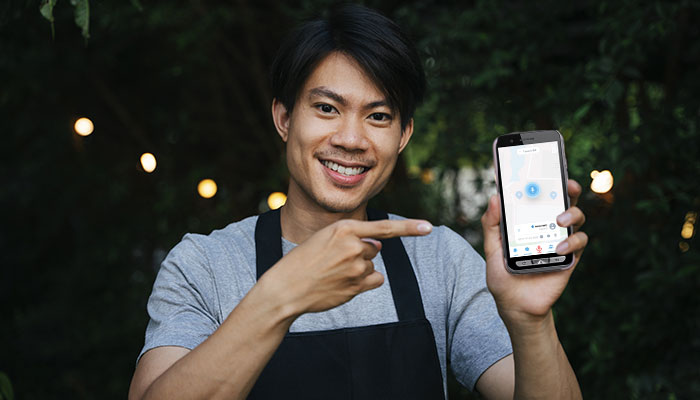 Take control of attendance and punctuality with our monitoring system
Save time and increase productivity with workforce management software to monitor employee time and attendance accurately. Capture break start and finish times, while automatically registering shift attendance through smart geofence technology, eliminating error or false attendance claims.
Improved Efficiency: Attendance monitoring software can streamline attendance tracking processes, saving time and resources for businesses.
Enhanced accountability: With Airacom attendance monitoring, you can ensure that all employees are accountable for their attendance and punctuality, making it easier for managers to address any attendance-related issues.
Better Compliance: Know which employees are on site to comply with labour laws and regulations by providing accurate and reliable attendance data.
Get more jobs completed with fewer resources with field worker tracking
Increased field worker visibility helps identify where your resources are located at all times. Combine live tracking with resource management and gain access to skills-based assignments enabling your back office operation to dispatch the correct skills-based employee to the closest job every time to better utilise your resources, increase efficiency and reduce costs.
Turn location reporting off when off duty
Provide SOS, man-down and lone worker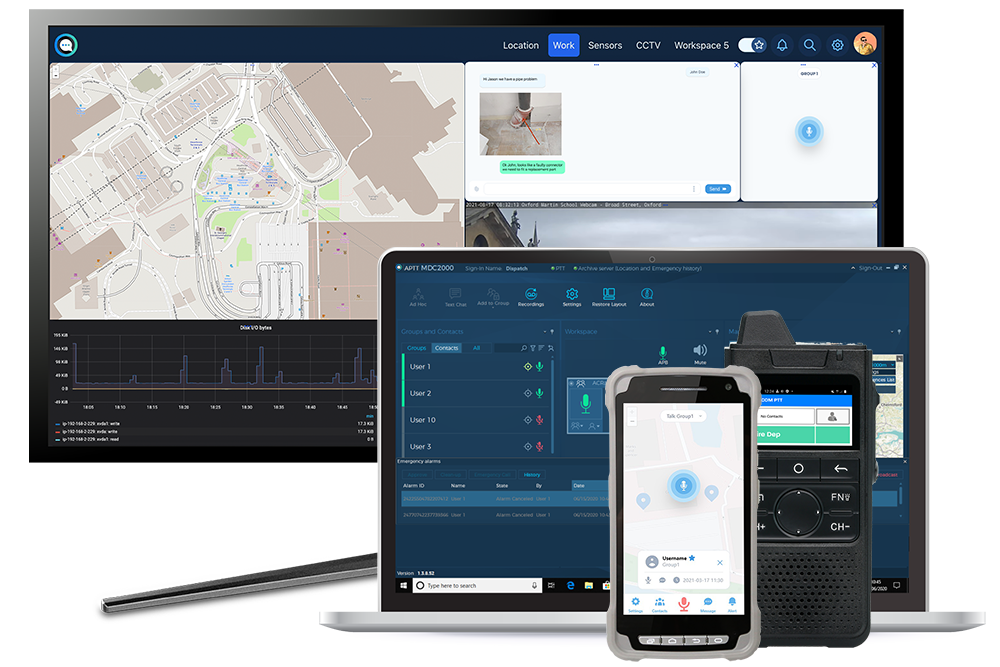 Fleet Connect tracking software to manage your commercial operations more effectively
Fleet Connect from Airacom provides real-time data and actionable insights across your vehicle fleet. Optimise your vehicle use and improve your operational effectiveness while increasing the service levels to your customers.
Scheduled transportation management
Driver behaviour monitoring
Find the closest vehicle for job allocation
Monitor vehicle maintenance and health
Improve driver behaviour and promote safety
Increase asset visibility with our asset-tracking software
Monitor the movement of your business assets in real time and never lose track of an item again with asset management and tracking software, which can be shaped to fit your asset tracking needs.
Track usage and efficiency
Easily scales as your business grows
Provides detailed asset reports and analytics
Reduces administrational costs
Increases compliance and customer service
Protect your lone, vulnerable & workers at risk with lone worker and man down alerting
Health and safety law applies to all businesses, no matter how small and as an employer, you are responsible for the health and safety of your team.
Track and locate workers in real-time
Handle incoming alerts and SOS alarms
Establish urgent communication channels
Record calls between dispatchers and users
Get notifications on users entering/exiting locations
Review reports and audit logs of emergency events
Services to boost your location monitoring and communication
Push to talk over WiFi
Push to talk (PTT) over WiFi uses the existing wireless network and access points for resiliency and redundancy.
Real Time Location Services
Real time location services for indoor and outdoor tracking of personnel, assets and vehicles.
Push to Talk Software
Group communication over a highly secure wide area cellular network with national & international coverage.
LTE PoC Radios
Buy, rent or lease the latest next generation LTE PoC radios, or combine them with our PTT plans.
Rugged Smartphones
Save money on your industrial rugged smartphones and get the best tech for your business.
Resource Management
Manage your remote and frontline workforce with our all in one resource management solutions.
Create a virtual boundary and alert, monitor and report when employees enter and exist
Airacom APTT mapping software allows you to create virtual boundaries and define rules to monitor personnel, assets or vehicles effectively.
Enhance productivity
Protect against theft
Alert when users or fleets enter or leave an area
Define hazardous areas and notify users
Endless virtual boundary scenarios