Tougher tech & UCaaS for modern port operations
The ports industry is a complex and fast-paced environment that relies on effective communication and collaboration to keep goods moving and people safe. Airacom specialises in providing unified voice and data solutions that optimise port safety, efficiency, and security.
Sea transport represents 80% of the world's trade by volume and 70% by value. With 188 million twenty-foot equivalent units (TEUs) of shipping containers entering ports worldwide in 2020, according to the United Nations Conference on Trade and Development (UNCTAD). Highlighting the importance of the shipping industry and the critical role that ports play in facilitating global trade.
But its complex operations involve multiple stakeholders, which require effective communication and collaboration to maintain safety and efficiency. Airacom's unified communications as a service (UCaaS) solutions provide a seamless digital workplace enabling employees across ports and maritime to work efficiently from anywhere, equipped with the right apps and mobile devices.
Marine and port industry Challenges
Safety:
The ports industry faces a range of safety challenges, including accidents, chemical and environmental hazards, security threats, miss communication and health risks. Effective safety programs, procedures, training and personal protective equipment, as well as effective voice and data collaboration systems stakeholders and government agencies, are needed to address these challenges. Ports must implement best practices to ensure the safety of workers, visitors and the environment.
Compliance:
Compliance is critical for ports, facing environmental, safety, and customs regulations. Ports must maintain records, implement safety measures, and comply with trade laws. Non-compliance can result in fines, penalties, and reputational damage. Adhering to regulations is crucial to maintaining safe and efficient operations and the industry's reputation. UCaaS solutions streamline port processes, enabling more efficient documentation and compliance.
Collaboration:
Efficient operations in the ports industry require effective coordination of dispersed workers who often work remotely and in harsh environments. Communication needs to be dependable, clear, and able to reach all areas where workers operate. Unified communication systems should span different devices and technologies to connect workers wherever they are onsite and offsite. Airacom's UCaaS technology offers reliable, instantaneous communication using rugged, durable devices that withstand harsh conditions in ports.
Security:
The ports industry is vulnerable to security challenges, such as terrorism, piracy, theft, smuggling, and cyber threats. Ports need to implement robust security measures, collaborate with government agencies and stakeholders, and provide regular training to personnel. Effective strategies require risk assessments and incident response plans. The industry's reliance on technology requires protection against cyber attacks and data breaches. Addressing security challenges can ensure the safe, secure, and efficient transport of goods and contribute to global economic growth.
Streamline operations, reduce costs, and enhance safety with push to talk
Airacom's push-to-talk (PTT) technology provides secure group communication that covers the entire port, connecting onsite and offsite staff with instant voice and messaging collaboration even when staff are beyond the coverage of two-way radios. With multi-mode connectivity over any Wi-Fi, 3G, 4G, 5G cellular, and satellite IP network, gain secure, resilient and dependable communications.
Unified communications and the rise of UCaaS services within the ports and docks industry
Modern-day ports are vast facilities capable of managing large volumes of sea freight and passengers. Port operatives must carry out a wide range of daily tasks to keep port operations running efficiently and safely from handling cargo, to passengers and marine craft. Port personnel and IT teams benefit from flexible private and public voice and data cloud services to increase operational efficiency and port security.
Cloud-Hosted PBX: Cloud-hosted telephony systems offer ports a more secure communication platform compared to traditional PBX systems. The built-in redundancy and disaster recovery capabilities of cloud-based systems provide greater reliability and resilience against security threats. Additionally, cloud systems offer encryption and multi-factor authentication to protect against unauthorized access. This increased security reduces the risk of data breaches and other security incidents, ensuring the safety of workers and the efficient operation of the port.
Upgrade to ultrafast business fibre broadband
Be ready for the PSDN and ISDN switch-off
Dedicated lease lines for faster in-store WiFi
Explore SD-WAN as a more efficient wide-area network
PoC Radios
POC radios offer instant collaboration using any IP network, improving safety and productivity for port operations in safe non-Ex areas.
Assisted reality headsets for safer marine & port operations
RealWear's rugged industrial AR headsets, combined with remote collaboration software, are helping to accelerate port inspections and machine maintenance and troubleshooting. By using wearable technologies or smart glasses, port operators can navigate their devices with voice commands, streamlining digital workflows for field maintenance while keeping their hands free for maximum safety.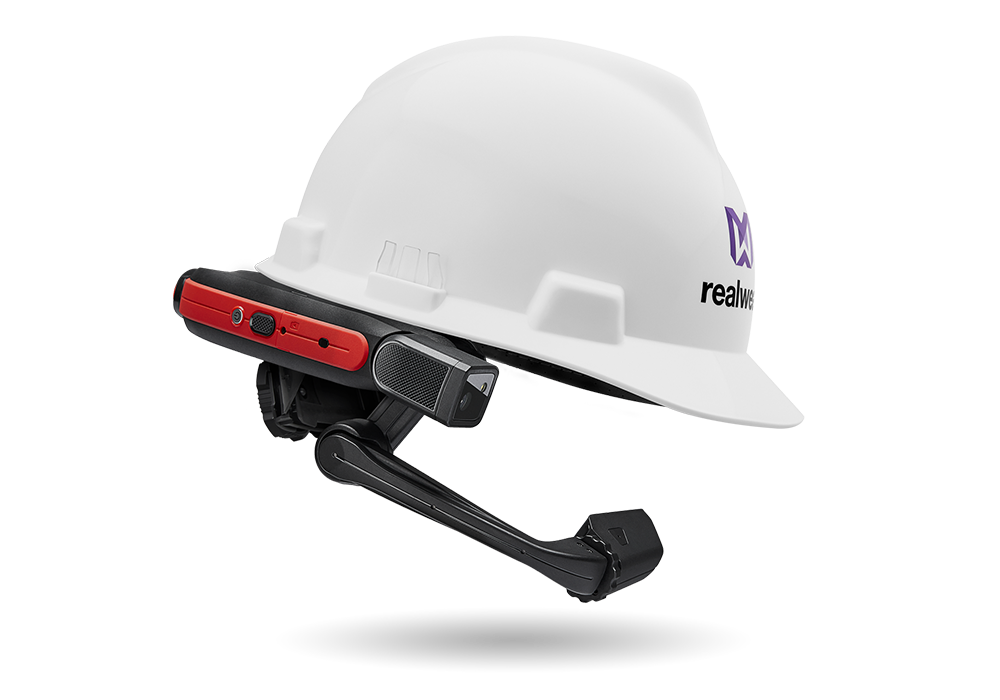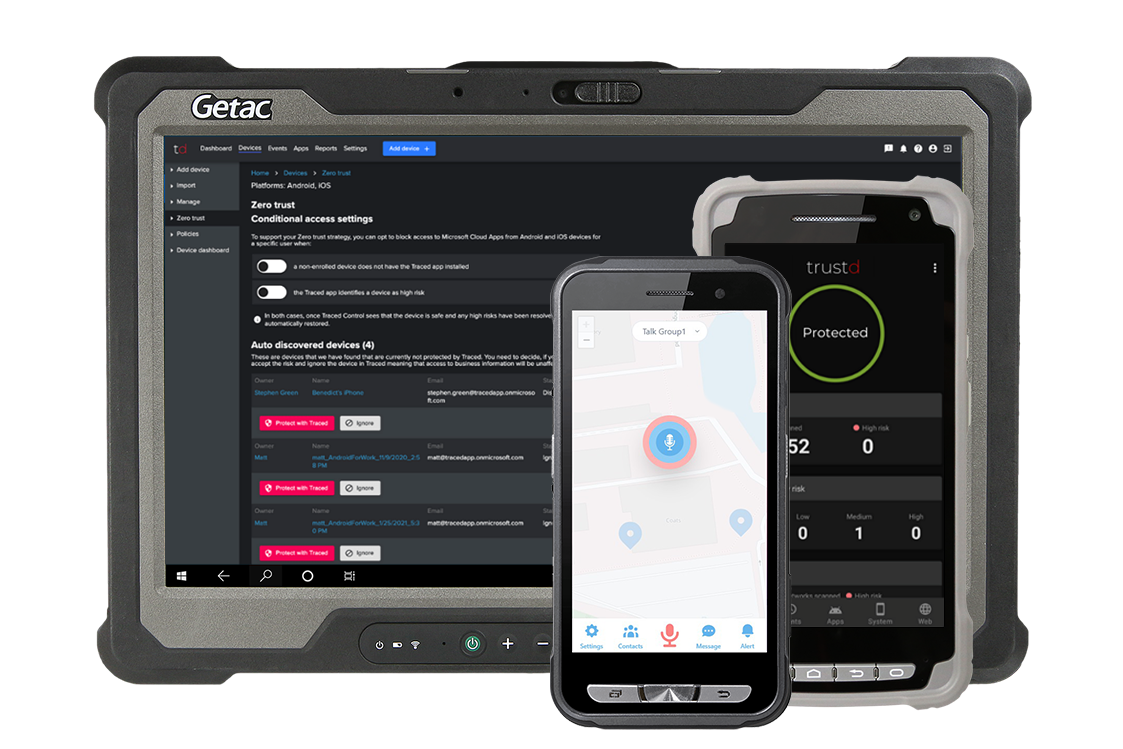 Dockside durability: Why rugged devices are essential for port workers
Port workers face harsh and unpredictable environments that require rugged, durable devices that can withstand drops, vibration, and exposure to water and dust. Rugged devices can provide port workers with the tools they need to carry out their tasks safely and effectively.
Cybersecurity and beyond: The importance of physical security for ports
Physical security threats to ports from criminals and terrorists can have severe consequences, including damage to cargo and disruptions to trade. Robust physical security systems, such as surveillance cameras, access control, and perimeter fencing, are essential to deter, detect, and respond to security breaches. Neglecting physical security can jeopardise the safety of ports and the global supply chain, underscoring the importance of investing in physical security.
Explore Physical Security Systems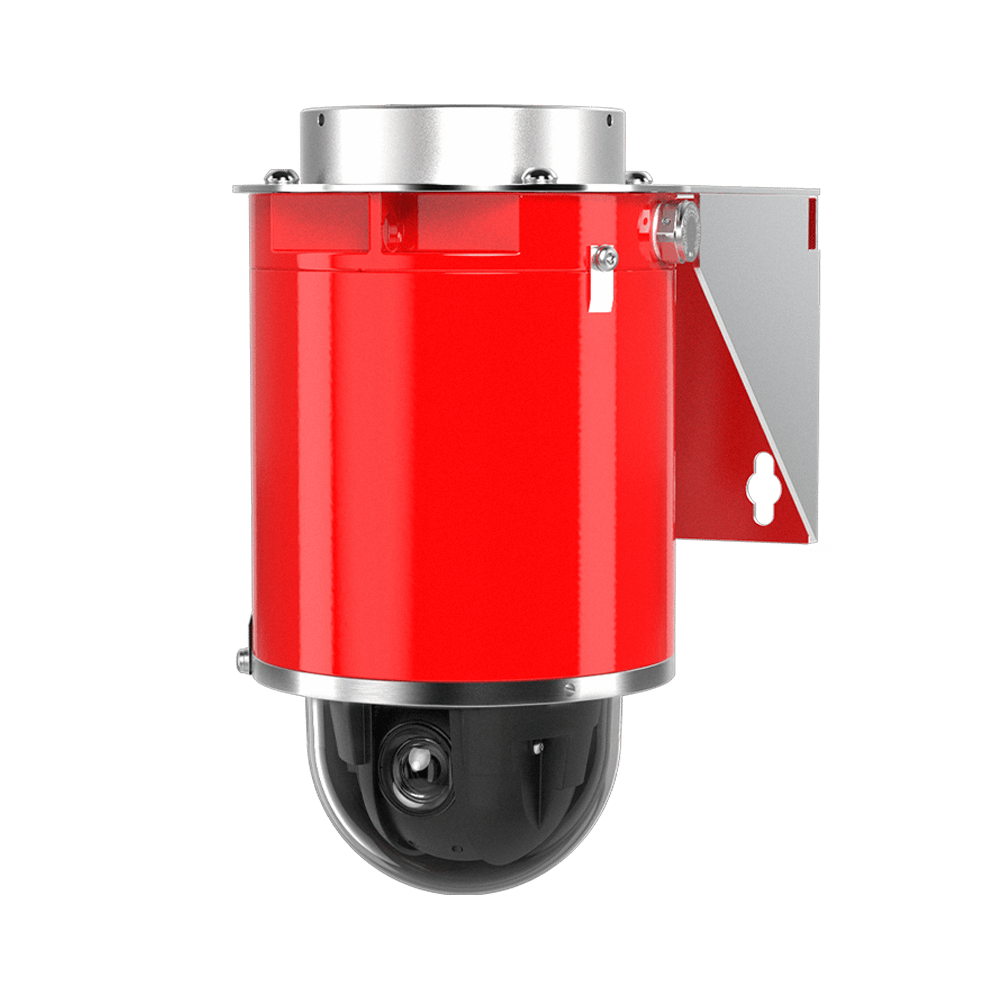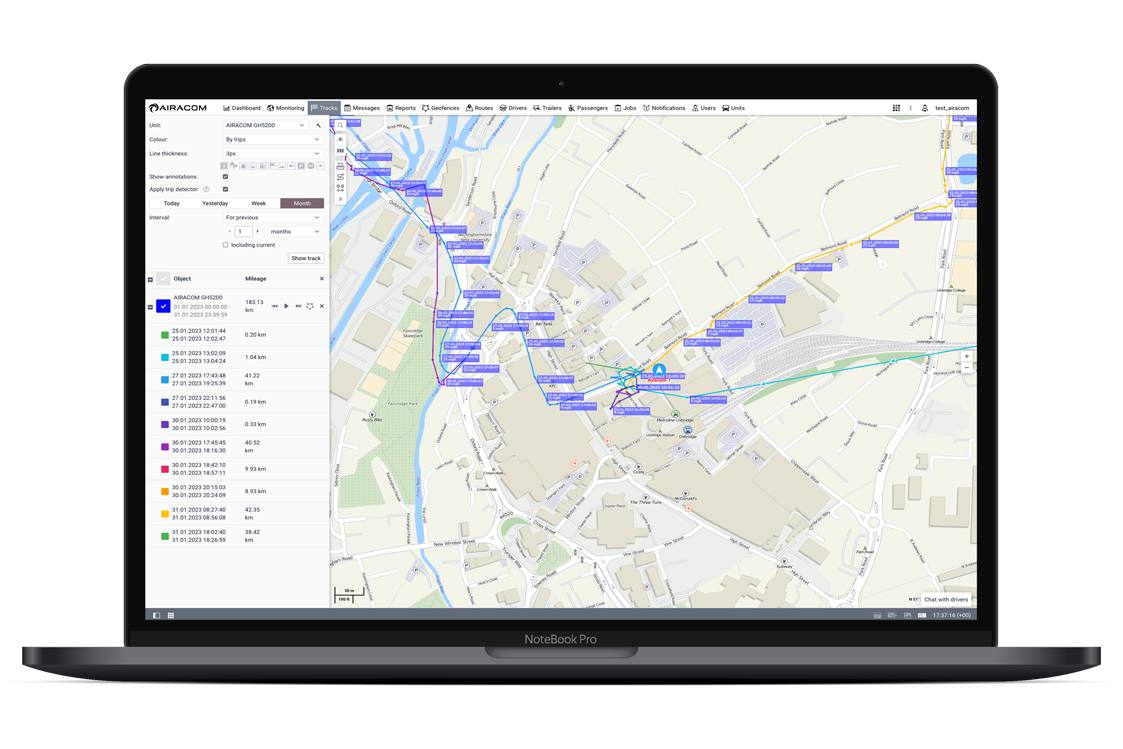 Maximise your port's fleet performance with advanced telematics
Airacom's advanced telematics platform provides ports with real-time visibility into their vehicles and container locations, ensuring streamlined processes, increased efficiency and higher port security. Advanced telematics technology helps overcome day-to-day management challenges, from locating personnel to vehicles, and assets and securing ports from theft, smuggling, and environmental risks. Get a real-time view of your entire operation with Airacom's advanced telematics platform for marine and ports.
Track your port vehicle fleets
Boost safety with real time people location services for port operations
Ports track and monitor employees for safety and efficiency. Advanced GPS tracking, real-time monitoring technologies combined with rugged devices and digital communication tools are used to ensure employee safety, increase operational efficiency, and meet regulatory compliance.
Employee people tracking solutions
services for port companies
Professional voice and data services for port and docks
Push to Talk
Replace two-way radios with Airacom APTT push to talk offering near-national coverage over any IP network.
Workforce Management
Enhance frontline safety with location monitoring, geofence clock, clock out, incident reporting, and job allocation.
Cloud VoIP
Reliable cloud-hosted phone systems to connect all of your marine and port sites and remote workrofroce with leading business critical communications.
Connectivity
Get superfast business broadband to run your marine and port sites, cloud applications and enterprise SD-WAN services.
Business Mobile
Improve site productivity with the right mix of rugged devices using a business-only 4G and 5G superfast network.
Marine and Port WiFi
Business WiFi packed with the security and flexibility your marine and port operation needs with built-in failover and redundancy.
Featured resources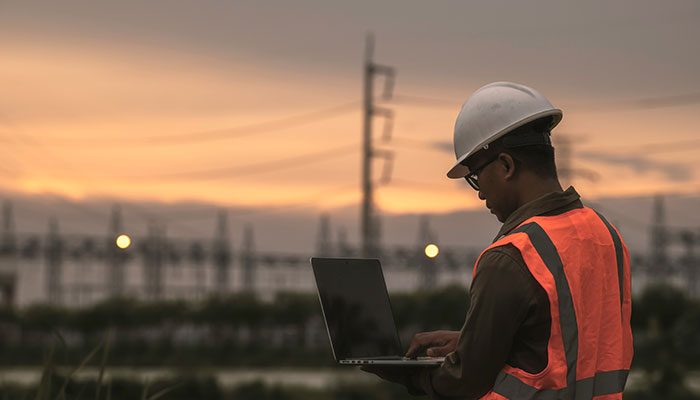 Mobilise your workforce
Replace two-way radios with Airacom push to talk offering near national coverage over any IP network.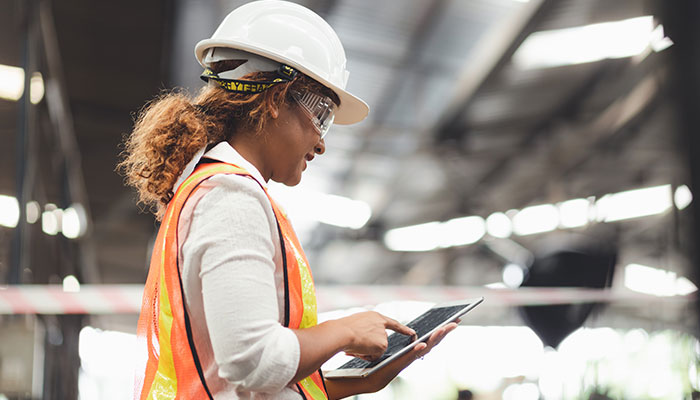 Connect your project site
Utilise IoTs and Sensors to gain real-time data analytics across your sites to make informed business decisions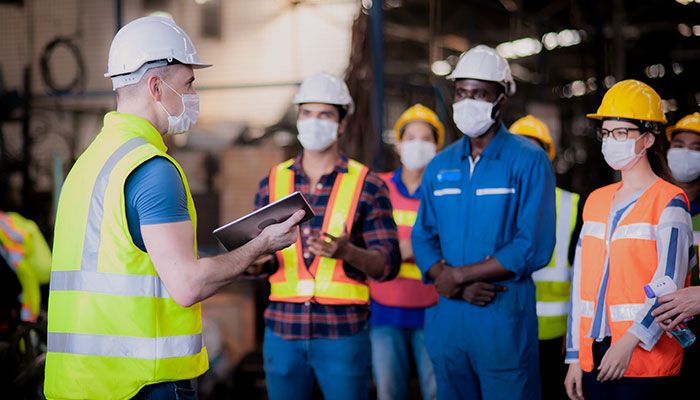 Protect your team
Enhance workforce safety with location monitoring to better manage employees operating remotely or alone