Maximise the benefits with our business mobile upgrades
By upgrading your business mobile phones with Airacom, you can cut costs while benefiting from our award-winning client management team to support all aspects of your business mobile fleet.
Access to the latest features, functionality, and security and take full advantage of a business mobile team here to serve your business as standard. We can help your team select the right technology while streaming the running and management of your business mobile fleet, taking care of all day-to-day processes. From lost phones to SIM swaps, and managing international roaming, we can do it all.
Plus, when you upgrade, you can keep your current phone number, making the transition a seamless processBusinesses are often too busy to assess whether they are getting the best value out of their monthly mobile phone bill. Although upgrading the contract and obtaining a new phone may be tempting, purchasing or leasing a phone will often save you money. SIM-only deals are cost-effective and can offer the same great service with reduced contractual commitment.
Every small business needs a big network with 99% UK coverage
Three
Three was awarded the Uswitch Best Network for Data 2021. And they're investing over £2bn in their network and IT systems over the next 4 years to bring you a world-class connectivity experience.
Vodafone
We partner with Vodafone and provide a managed billing service alongside our portfolio of bespoke voice and data tariffs designed to keep your business connected and collaborating.
O2
We partner with O2 to provide business customers with a wide range of bespoke data tariffs and calling plans to stay connected and productive with a managed billing service.
Sim-Only
As a provider of business SIM free services, we offer companies the flexibility to choose a SIM Only plan with voice and data without the restrictions of a long term contract.
Flexible SIM-Only tariffs with bundled calls & SMS
Our business SIM-only plans are designed to offer flexibility to match the individual needs of your business. You can choose the specific number of minutes, texts, and data your team requires without the constraints of a lengthy and costly contract.
Cost-effective: Business SIM-only plans are often less expensive than traditional mobile phone plans because they do not include the cost of a new device.
Flexibility: Business SIM-only plans offer more flexibility because you can use them with any compatible device, which is especially useful if you have employees using their own devices.
Scalability: Business SIM-only plans are easy to scale up or down to meet the changing needs of your business, making it easy to add or remove lines as needed.
Explore our range of mobile business devices for every industry
Our business smartphones and tablets are designed to keep your teams connected and collaborating, even in remote and geographically dispersed locations. By deploying the latest mobile technology, you can streamline your operations and improve productivity, all while providing your team with the tools they need to do the job.
Hazardous Area Zone 1 Smartphones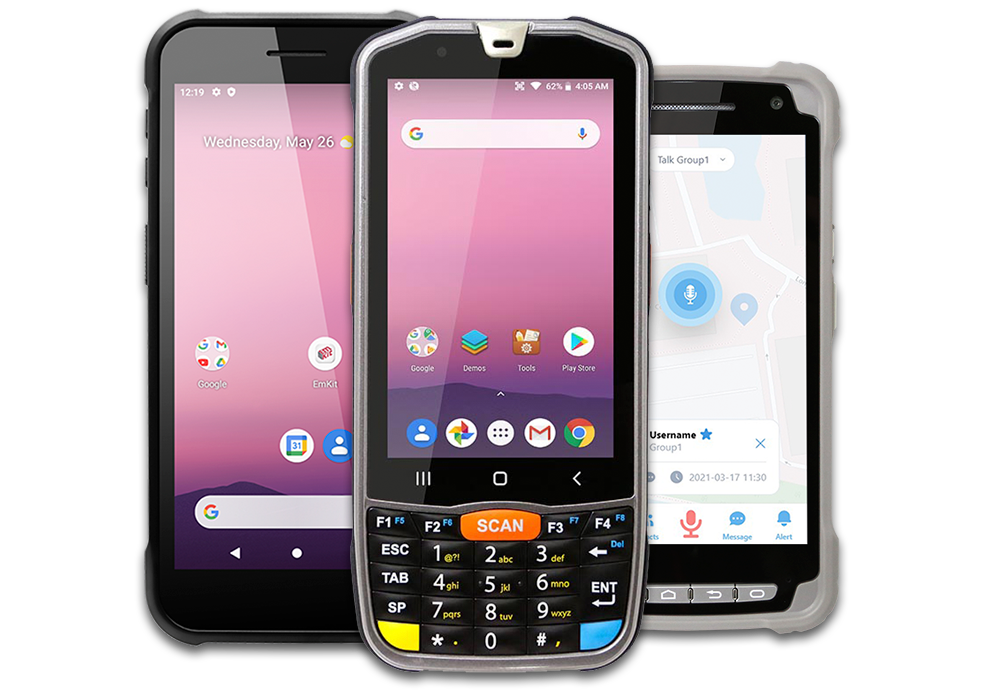 Want to upgrade your O2 or Vodafone business account?
We partner with major mobile network operators to offer our business customers the best choice. Benefit from Airacom's leading customer services, localised business support, and the resilience of award-winning networks to make the perfect combination for your business.
Increase your security posture with Bring Your Own Device (BYOD) SIM only plans
Bring your own Device (BYOD) SIM-only plans are popular among companies because they allow employees to use their own devices for work purposes. However, this can also create security risks for the company because it can be challenging to manage and secure devices that are not owned by the organisation. Here are some solutions that are available to manage security when using BYOD SIM-only plans:
Mobile Device Management (MDM) software
MDM software allows you to manage and secure the devices used for work purposes. IT administrators can remotely manage, monitor, and configure devices, enforce security policies, and wipe data if the device is lost or stolen.
Mobile Application Management (MAM) software:
MAM software enables organisations to manage and secure the applications used for work purposes. It allows IT administrators to control access to applications, monitor usage, and secure data.
Containerisation
Containerisation is a method of separating business and personal data on a device. It creates a secure container for business data, which can be controlled and managed by IT administrators. An employee's personal data on the device is not accessible by the organisation, and the organisation can only access the data within the secure container.
Virtual Private Network (VPN)
A VPN creates a secure connection between the device and the company's network, encrypting all data that is transmitted between the two. This ensures that the data is protected from unauthorized access.
Related Products
Hybrid Work Solutions
Remote working is growing in popularity, so get ahead with your remote and hybrid working strategy to outpace your competition.
Workforce Management Software
The hybrid digital workspace has arrived. Plan, track, manage & collaborate across your frontline workers & business.
Airacom Push to Talk
Communicate with your team from anywhere with a single press of a button. No ringing, no waiting and no delay.