Zone 2 tablets to streamline your operations
Provide field workers with access to inspections and maintenance software using the latest hazardous area zone 2 tablets. Accurately diagnose and resolve issues and easily capture data, create reports, and collaborate with colleagues while adhering to strict safety standards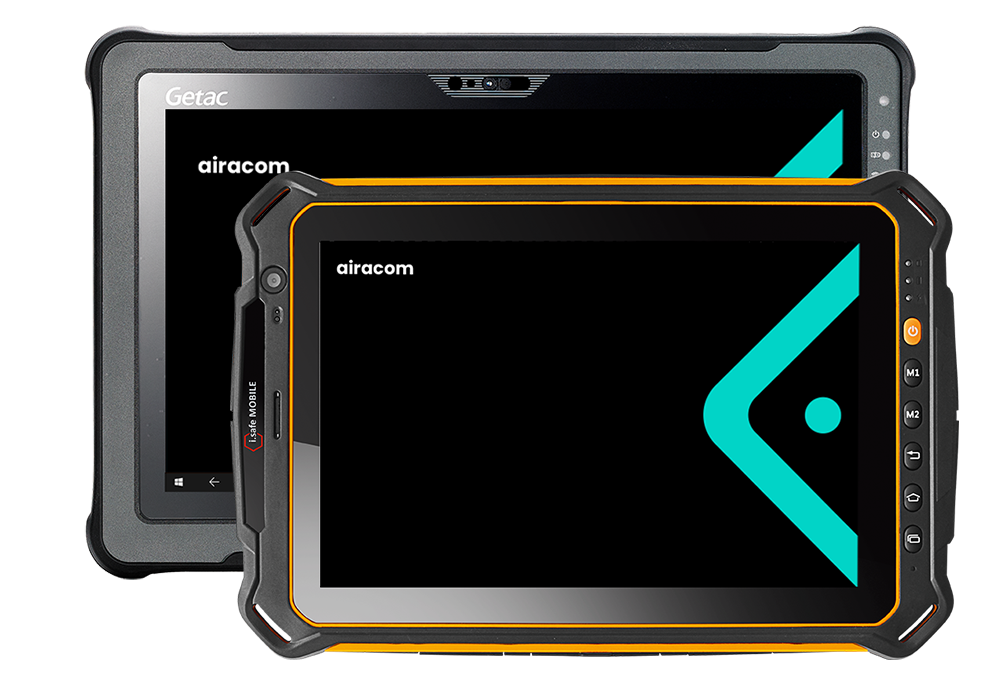 Zone 2 Hazardous Area Tablets
Zone 2, division 2 tablets for hazardous area inspections
Optimise your asset management with Zone 2 hazardous area tablets
By providing essential tools for asset management and maintenance, intrinsically safe Zone 2 tablets enhance productivity, reduce downtime, and allow instant access to vital data and enterprise software. The latest zone 2 tablets streamline workflows, improve communication, and offer real-time collaboration and remote support, providing a safer, more efficient approach to hazardous area operations. Benefits of using Zone 2 intrinsically safe tablets:
Asset Management: Zone 2 tablets can be used to track and manage assets in hazardous locations, including monitoring and performing maintenance on equipment.
Inspections and Compliance: With intrinsically safe tablets, inspectors and compliance officers can conduct safety inspections in hazardous areas, record and report findings, and take the appropriate action.
Collaboration: Zone 2 tablets enable communication and collaboration between field workers and remote experts, allowing for faster and more effective decision-making.
Training and Knowledge: Intrinsic safety tablets can be used for training and knowledge sharing in hazardous areas, providing workers access to instructional videos, manuals, and resources.
Intrinsically safe Zone 2 tablets must comply with ATEX directives and other internationally recognised standards, such as those set by the European Union.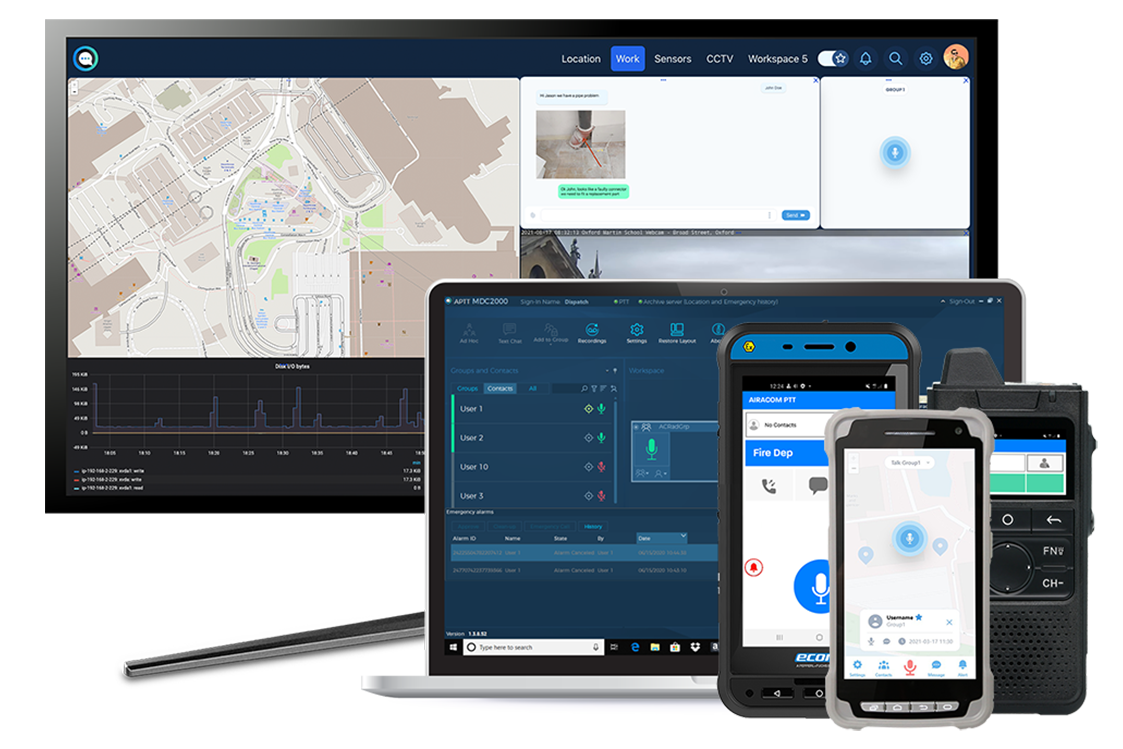 Expand operations with zone 2 hazardous area tablets and resource management software
Enhance safety and efficiency with Airacom's Zone 2 tablets for distributed workforces. Overcome voice and data challenges in hazardous areas with industrial and enterprise-ready solutions. Discover Airacom's workforce management software to streamline operations and empower your field service teams in harsh environments.
Safeguard your zone 2 tablets against threats with mobile threat defense to increase security
Protect your sensitive data and business with Trustd's mobile threat defence solution for intrinsically safe Zone 2 tablets. Our Deep Learning engine identifies known and unknown malicious apps on personal and business-owned devices, delivering critical data for analysis, investigation, and response.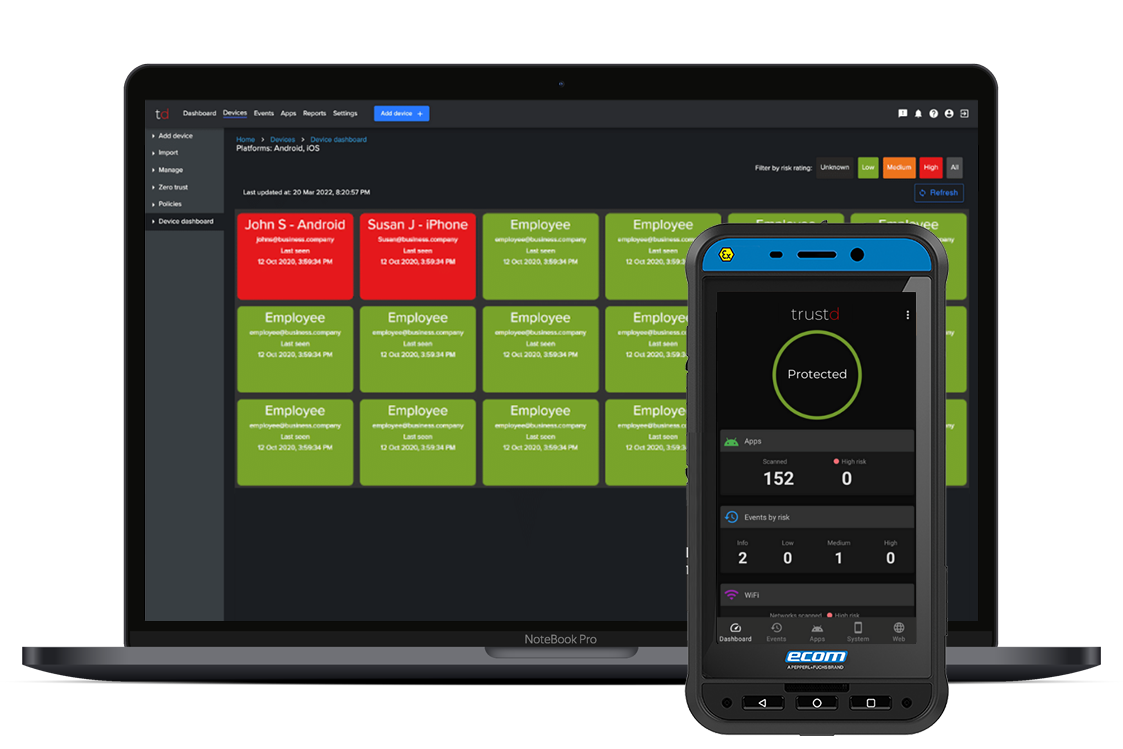 Intrinsically safe zone 2 tablets for hazardous areas with real-world applications
Oil and Gas
Enhance safety and productivity in oil and gas operations with our intrinsically safe Zone 2 smartphones.
Chemical
Improve safety and efficiency in chemical operations with our intrinsically safe Zone 2 smartphones.
Energy and Resources
Move quicker and scale faster with digital transformation services and expertise for energy operators.
Resource Management
Drive productivity and reduce costs with resource management to optimise people, tasks and locations.
Teams Direct Routing
Bring Teams to the hazardous area with Direct Routing to enable a true UCaaS platform using intrinsically safe devices.
Advanced Network Services
Break down multi-site silos across the hazardous area with advanced network services.
Improve safety and efficiency with your hazardous area frontline workers
Protect your maintenance and inspection engineers working in hazardous areas with Airacom's employee tracking and monitoring software. Our solution provides real-time tracking and analytics to optimise operations, increase accountability, and enhance safety and efficiency, ensuring the safety of your workforce.