Efficiently manage your mobile airtime with Airacom
In the highly competitive business landscape, having the right business mobile airtime is essential to cutting costs and staying ahead of the game. Mobile phones have become a crucial component of modern business communication, enabling teams to stay connected and productive from anywhere.
With Airacom's business mobile solutions, you can ensure that your team is always connected to the best network, at the right price, and with optimal coverage. Airacom's team of business mobile experts offers a broad range of competitively priced business mobile packages, 5G data solutions, flexible SIM-only deals, and the latest mobile handsets to cater to your business's unique requirements.
Better business mobile phone management, get a quote
Effective business mobile phone management can enhance productivity, reduce costs and improve communication. Partnering with Airacom can help businesses access flexible pricing plans, bespoke airtime deals and streamlined billing management, leading to better mobile phone management.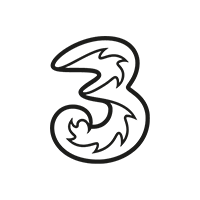 Three Business
Airacom partners with Three, a UK based mobile network operator offering 4G and 5G coverage with competitive pricing plans. Our partnership enables us to provide businesses with bespoke airtime deals and tailored mobile solutions.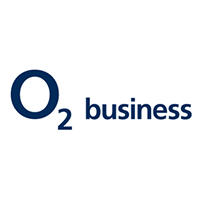 O2 Business
We are a wholesale partner of O2 Business, a UK-based MNO offering tailored pricing plans and dedicated account management. We bill our customers directly and offer bespoke airtime deals, with more flexibility and cost savings.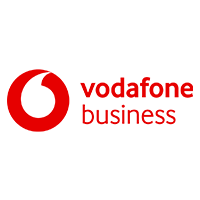 Vodafone Business
Airacom is a business wholesale partner for Vodafone, a UK-based mobile network operator, offering tailored mobile solutions on Vodafone's reliable network for seamless communication and enhanced productivity.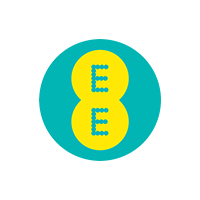 EE Business
We partner with EE, a leading UK based mobile network operator providing tailored business mobile airtime packages to SMEs to meet today's challenges of a modern hybrid workforce with seamless connectivity.
Business mobile airtime from airacom
Expert business mobile airtime management services
Airacom has a proven track record of over ten years in partnering with UK and global mobile network operators, making us the preferred choice for mobile airtime services. Our attention to detail is exceptional, from selecting the best mobile handsets to managing daily tariff changes and international roaming bolt-ons. With our managed services for business mobile airtime, you can focus on your core business while we handle the account management.
Cost Saving
Simplified Billing
Better Customer Service
Tailored Plans and Packages
Consolidation of Services
Cost Savings – We partner with a broad range of mobile network operators in the UK and abroad to offer bespoke business airtime deals with flexible pricing plans that help businesses save money and increase productivity.
Better Service – Unlike large mobile network operators, our services are tailored to businesses only. Enabling us to offer a more personalised experience with dedicated account management and outstanding customer care with 247-365 support.
Tailored Solutions – Working with mobile network operators and key distributors, we are in a prime position to offer tailored solutions that meet the specific needs of our business customers. Including customised tariffs, value-added services, and dedicated account management.
Consolidation – With hosted VoIP, connectivity and unified communications overlapping business mobile services, customers today want to consolidate their services with a single provider for flexibility and transparency.
Simplified Billing – We can provide a single bill for multiple mobile contracts, or split services based on your cost centres to save businesses time and effort when managing their mobile phone expenses. Our direct network or simplified managed billing services come with a single point of contact, and a dedicated account management team to make sure your business airtime runs seamlessly.
Mobile broadband – Don't let slow internet hold you back
Get connected with business mobile broadband – Looking for a reliable and secure way to stay connected while on the go? Our business mobile broadband is the perfect solution with lightning-fast speeds and flexible data plans, you can work from anywhere and stay connected with your team and clients. Explore how we help remote and hybrid workers connect and collaborate.
Expand your reach with our global IoT and M2M SIM packages
Unlock the full potential of your IoT and M2M devices with our global SIMs. Our SIMs provide reliable and cost-effective connectivity in over 200 countries, ensuring seamless communication between your devices and your business. With flexible data plans and real-time monitoring, managing your global connectivity has never been easier. Explore our SIM services and take your IoT and M2M capabilities to the next level.
4G backup routers to stay connected when downtime happens
Don't let internet downtime slow down your business operations. Our 4G backup routers ensure uninterrupted connectivity for your critical systems, even in the event of a network outage. With easy installation and automatic failover, your business can continue to operate without any disruption. Click now to ensure reliable and always-on connectivity for your business with our 4G backup routers.
Unified collaboration services
Expand your reach and your business capabilities
SIM Only Plans
Get the data you need without the hassle of long-term contracts with our flexible SIM only plans and reliable connectivity.
Business Mobile Upgrades
Dedicated Leased Lines offer the fastest speeds with consistent bandwidth for data hungry businesses.
Cloud migration in 5 Steps
We can help you migrate and manage your connectivity and telephony services to run more effectively.
Business Phone Systems
Leverage the benefits of a Cloud PBX system for your remote and hybrid working employees.
Airacom Push to Talk
Enable instant group communication on your employees' smartphones with Airacom Push to Talk. Boost productivity and enhance team collaboration.
Migrate to VoIP
Manage your remote workforce seamlessly with an all-in-one communication, task & shift management platform.
Don't let an outdated IP telephone system hold you back – Upgrade now!
Upgrade to a Cloud-PBX and benefit from remote and hybrid working capabilities, plus benefit from our all-inclusive phone system and call packages with unlimited calls to 01, 02, 03 and 07 UK local, national and mobile numbers