Monitoring Centre Software
Redefining business critical visualisation & surveillance
Increase efficiency, business continuity, safety and security with Airacom's state of the art monitoring centre solutions. Combine the pieces to run an effective video surveillance and service engineer monitoring centre.
Video wall technology to improve real time decision making from data collected across your buildings and field workers. Airacom monitoring centre software helps
Gain a competative edge with ubiquitous wide area group communications
Sophisticated monitoring centre software to better manage your site security and safety.
Instant Voice
Collaborate across teams and borders with instant Push to Talk.
PTTaaS Cloud
Push-to-Talk as a Service (PTTaaS) cloud-based PTT or on-premise deployments.
Task Management
Assign jobs and tasks from a central control centre and manage user tasks and shifts with digital reporting.
Shift Management
Update and send staff shift notifications, manage availability and update users in real time
Patrols & Parameter Checks
Manage checkpoints using NFC, QR codes, Bluetooth, and GPS with randomised routes.
Task Assignments
Send the right people to jobs, projects, and emergency situations based on roles and capabilities.
User Tracking
Track workers and vehicles to improve operational efficiency and remote and field worker safety.
Attendance Monitoring
Track employee time onsite with shift attendance monitoring, clock-in/out reports, and smart geofences.
Airacom monitoring centre software
Deploy effective communication, coordination and collaboration with your everyday operations and emergency situations.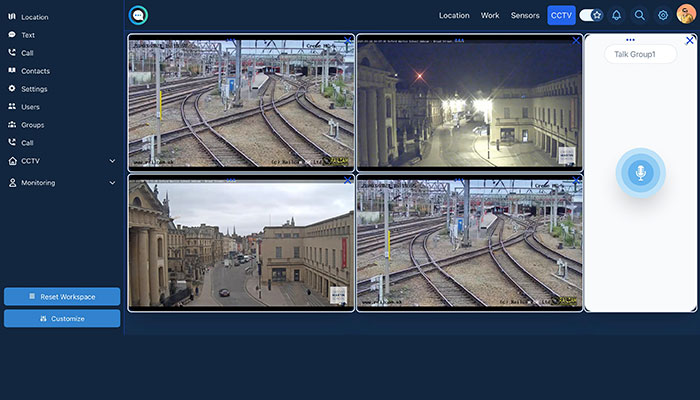 MONITORING CONSOLE
Integrated CCTV
Surface your CCTV and remote IP cameras within one platform across unlimited users and dashboards. Our networked surveillance platform allows your back-office monitoring teams to view and control your security cameras across multiple sites.
IP Camera Integration
APTT integrates with a wide range of IP cameras and CCTV systems. Feeds are connected directly to our monitoring software, giving you real-time visibility and operational oversight.
IDENTITY DRIVEN SURVEILLANCE
Advanced AI analytics
Advanced artificial intelligence with data-driven technology to address your most complex health, safety and security challenges. From intrusion detection and perimeter protection. Our platform can monitor multiple slip, trip and fall detection events. Or notify users based on suspicious objects or dangerous operating conditions across hazardous areas.
Customise your Scenarios
Our AI-Work-Engine can be trained to deliver a broad range of operational scenarios, alerts and emergency notifications.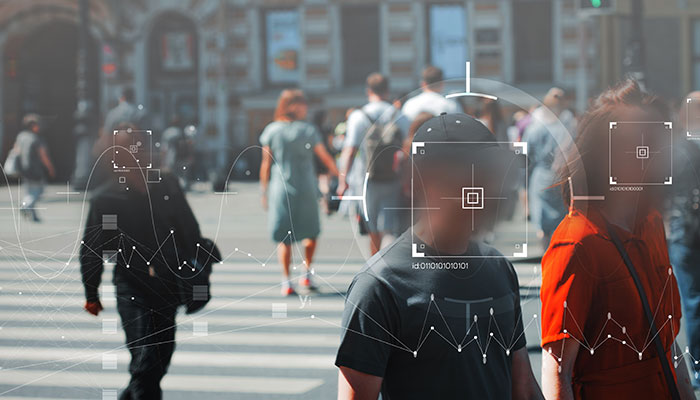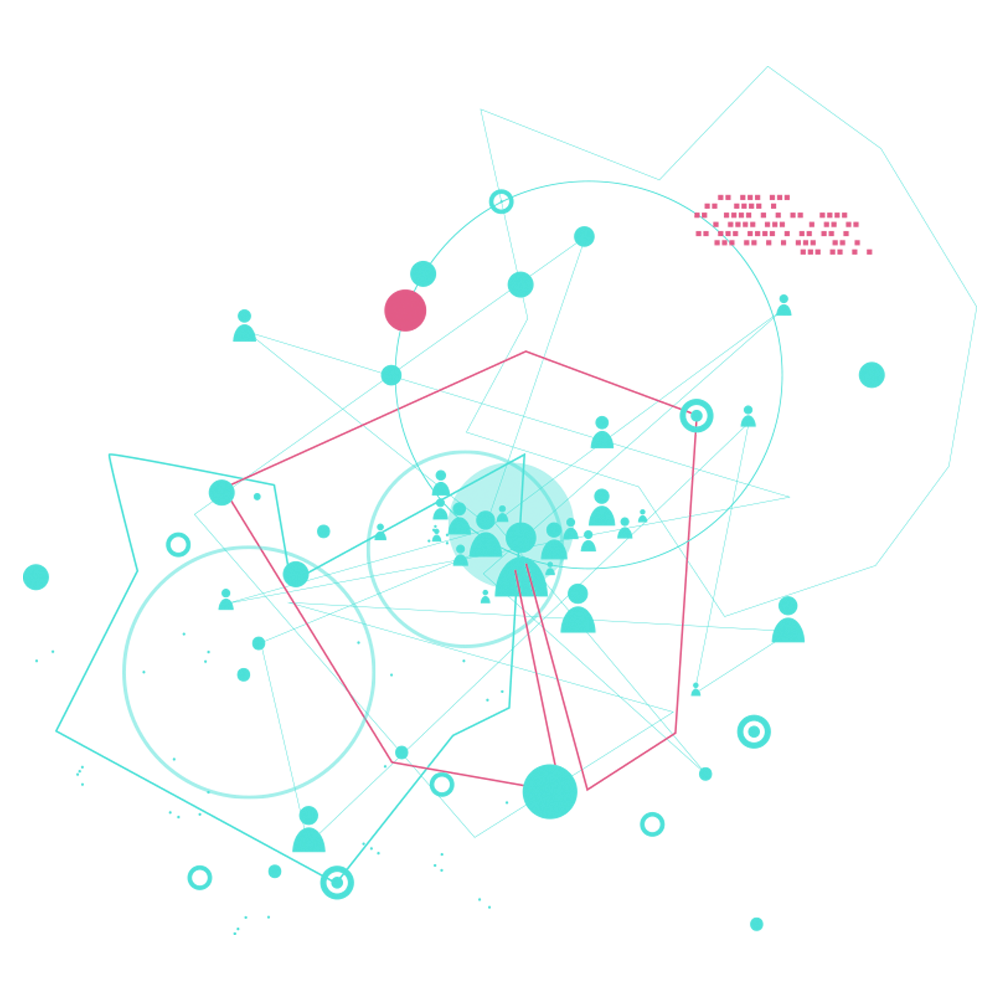 Geofence Monitoring
Create a virtual boundary and alert, monitor and report when employees enter and exist
Head office teams can use breaches to track and monitor user location, trigger alerts, or set up two-way communication between the lone worker and the operator with or without recording for safety and security.
Live alerts when users leave or enter a perimeter
Managed WiFi Services
Automatic logging of breaches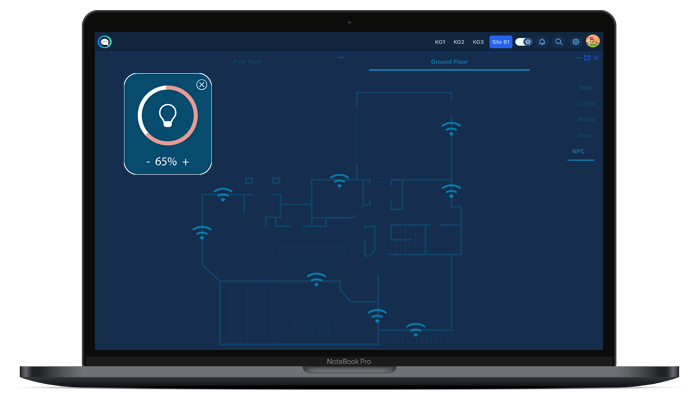 BUILDING MANAGEMENT
Smart building management & industrial IoT integration
Monitor, manage and control all aspects of your IoT connectivity from a single pane of glass. Building automation and management controlled directly from the monitoring console enables teams to remotely connect to any facility or site.
Control building temperature and lighting remotely
Integrate with alarm systems
Improve building efficiency and security
HEALTH & SAFETY
Lone worker protection & emergency alarm monitoring
Increase on-site safety and protect your remote and distributed workforce with effective staff and lone worker solutions, emergency notifications and SOS alerts. Keep employees safe with real-time location and dedicated communication channels.
Surface alarm notifications
Open direct channels to affected personnel
Record critical emergency events for debrief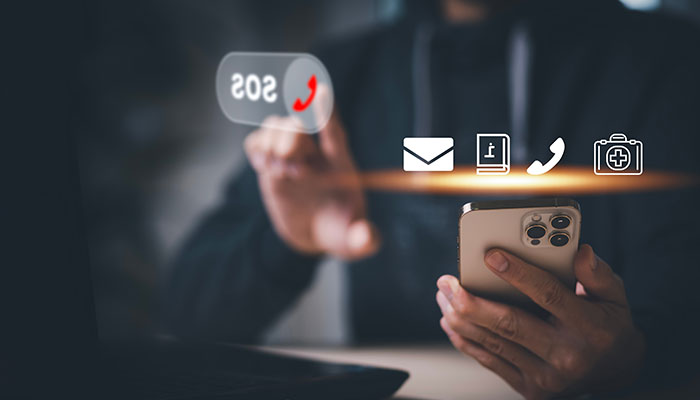 Related Push to Talk Products
Push to talk over WiFi
Push to talk (PTT) over WiFi uses the existing wireless network and access points for resiliency and redundancy.
Push to talk over cellular
Group communication over a highly secure wide area cellular network with national & international coverage.
Push to talk over satellite
No cellular or WiFi coverage in your area. Connect Airacom PTT with ubiquitous satellite wireless coverage.
LTE PoC Radios
Buy, rent or lease the latest next generation LTE PoC radios, or combine them with our PTT plans.
Rugged Smartphones
Save money on your industrial rugged smartphones and get the best tech for your business.
Resource Management
Manage your remote and frontline workforce with our all in one resource management solutions.