Small business voice & data solutions for new and growing teams
Customised technology solutions for small businesses. Airacom's expertise empowers start-ups and small teams with cutting-edge technology.
Airacom offers tailored technology solutions to small businesses and start-ups, providing telecoms, IT, vehicle tracking, mobile, and connectivity services to fit their unique needs. Empowering small teams with advanced technology solutions can boost productivity and efficiency, helping these businesses thrive in today's competitive landscape. Whether it's improving connectivity, managing fleet operations, or enhancing team collaboration, Airacom delivers comprehensive solutions that enable small businesses to achieve their goals.
Small business Phone Systems
Stay connected with our small business phone systems that offer reliability, cost savings, and advanced features.
Connectivity for small businesses
Boost productivity with our reliable and affordable office connectivity and broadband services.
Mobiles for Small Business
Maximise mobility and communication with our flexible and reliable bespoke small business mobile plans.
Small business cyber security
Protect your business with our affordable and effective cyber security solutions to keep your business safe.
Vehicle Tracking
Small business vehicle tracking to optimise fleet efficiency and safety with our advanced cloud tracking system.
Small business Managed Print
Improve efficiency, reduce costs with our managed print services, and save up to 60% with our range of small business printers.
Small business managed services
Managed small business services
Our small business solutions team manages your telecoms, connectivity, and mobility services, enabling you to concentrate on running your business. We provide managed voice and data services that streamline your operations, keeping critical services running, reducing costs, and simplifying complexity.
Managed Business Mobile Services
Small business phone systems
Small business phone systems are critical to keeping your business connected. Our cloud-hosted VoIP systems provide a reliable and cost-effective communications platform to keep your teams connected and productive. Trust us to provide the phone system solutions that keep your small business operating smoothly and efficiently.
Small business broadband connectivity
In today's fast-paced business environment, reliable connectivity is essential. Our small business broadband and connectivity solutions provide fast and affordable internet services that keep your business running smoothly. Whether it's email, video conferencing, or cloud-based applications, our services ensure that your business stays connected and productive. Explore our range of small business broadband connectivity solutions.
Full Fibre Broadband Connectivity
Small business mobile solutions
Small businesses need reliable and flexible mobile solutions to stay connected on the go. Our mobile solutions offer fast, secure connectivity tailored to small business needs and budgets. From data plans to device management, trust us to provide the mobile solutions that keep your business moving forward, wherever your work takes you.
Small Business Mobile Airtime Deals
Cyber security for small businesses
We manage your cyber security so you don't have to. Small businesses are increasingly becoming targets for cyber attacks, which can be costly and devastating. Our comprehensive cybersecurity solutions offer protection against these threats, providing small businesses with the security they need to operate safely in today's digital landscape. Our solutions, from endpoint protection to network security, are tailored to fit small businesses, including budgets.
Protect your Business Mobile Devices
Small Business Managed Security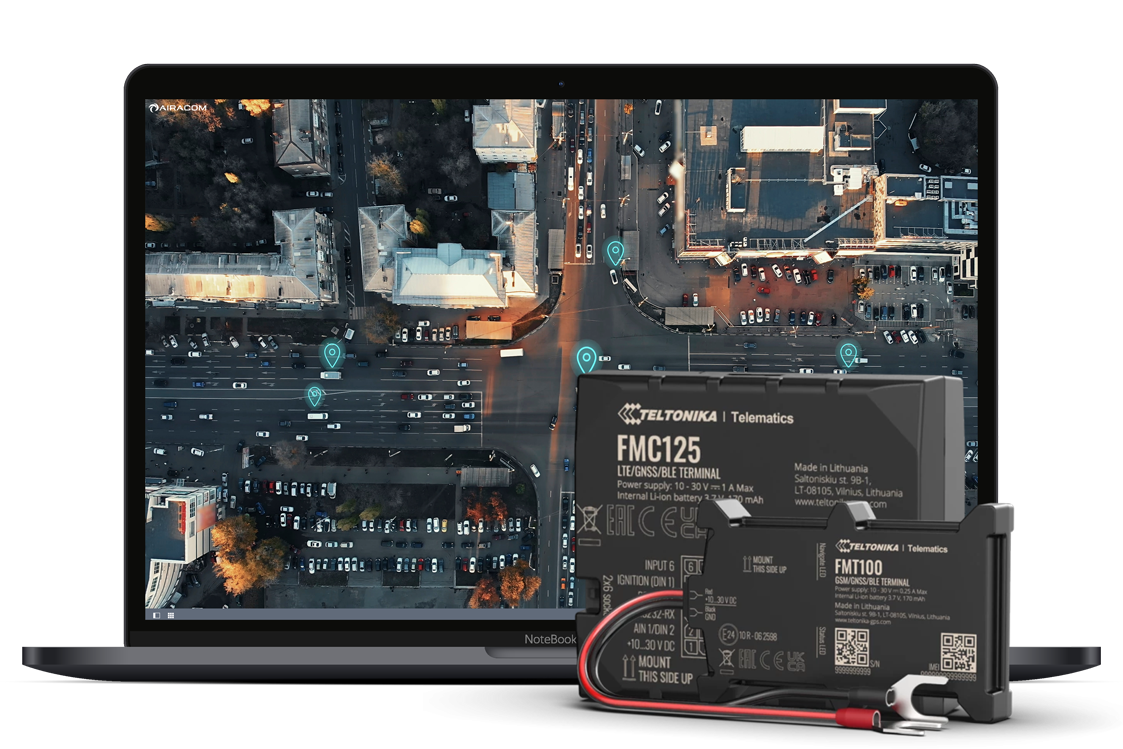 Real-time vehicle and people tracking for small businesses
Vehicle and people tracking is essential for small businesses to manage operations efficiently. Our comprehensive tracking solutions provide real-time location data, enabling small businesses to optimize fleet operations and keep track of employee safety. Trust us to deliver the tracking solutions that keep your small business running smoothly and safely.
Track and Monitor your Vehicles
Real-Time People Tracking Solutions
Office printers and managed print for small businesses
Managed Print Services (MPS) can help small businesses save time and money while improving workflow efficiency. Our MPS solutions offer customized, cost-effective print solutions that fit small business needs and budgets. Trust us to provide the managed print solutions that keep your small business operating smoothly and efficiently.
Airacom push to talk platform replacing the need for two way radios for SMBs
Airacom's Push-to-Talk communication solution is ideal for small businesses seeking to enhance team collaboration and productivity. Our comprehensive solution offers instant and reliable communication, enabling small businesses to stay connected and operate efficiently.