Tyne and Wear Business Services
Tyne and Wear's premier voice & data services provider
Tyne and Wear business voice and data for SMEs. Get the latest telecoms, IT and managed print services and reduce your monthly costs with our FREE telecoms health check from Tyne and Wear's premier voice and data service provider.
Tyne and Wear is a thriving business hub, with over 190,000 businesses employing over 1 million people. The area is home to a diverse range of businesses, from small startups to large multinational corporations. Some of the major brands headquartered in Tyne and Wear include Nissan, Arriva, Vertu Motors and Severfield.
To stay competitive, Tyne and Wear businesses must access the latest voice and data technology. This is where we come in. We offer a range of professional telecoms, IT, security, and managed print services that can help businesses of all sizes future-proof their voice and data services while saving time and money.
Stay connected:
Our telecoms services will help you stay connected with your customers, suppliers, and employees, no matter where they are.
Improve Productivity:
Our workforce management, IT and security services will help you streamline your operations and get more done while protecting your data.
Save Money:
Our solutions are designed to help you save money on your monthly communications, IT and managed print services costs.
Explore affordable voice & data services for all size businesses in Tyne and Wear
Small business Phone Systems
Low-cost small business phone systems to beat the PSTN switch off. Keep your Tyne and Wear telephone numbers.
Connectivity for Small Businesses
Whether your business needs connectivity for your start-up or an established business we can help get things moving.
Mobiles for SMEs
Maximise mobility and communication with our flexible and reliable bespoke small business mobile plans.
Small business security
Protect your business with our affordable and effective range of security solutions to keep your business safe.
Business Fleet Tracking
Small business vehicle tracking to optimise fleet efficiency and safety with our advanced cloud tracking system.
Small business Managed Print
Improve efficiency, reduce costs with our managed print services, and save up to 60% with our range of small business printers.
Tyne and Wear Business services
Explore our business services for Tyne and Wear SMEs
At Airacom, we understand that businesses face a variety of challenges. That's why we're committed to helping you succeed. We offer a wide range of business communications services so that you can:
Manage your office print services
We'll work with you to understand your needs and create a customised solution to help you reach your goals. We're here to support you every step of the way, so you can focus on what you do best: running your business.
It all starts with a call. Tell us how we can help you, and we'll do the rest
From a single telephone line to cutting-edge unified communications in Tyne and Wear
Let our experts help you with your business communications. We know that choosing the right business communications services can be a daunting task. That's why we offer a team of experts who can help you every step of the way. We'll work with you to understand your specific needs and then recommend the perfect solution for your business.
Relocating your business to Tyne and Wear? we can move your IT & telecoms
Tyne and Wear is a great place to do business. With its thriving business community, diverse industries, and excellent transport links, it's no wonder that so many businesses are choosing to relocate there.
But relocating your business isn't just about finding a new office space. You also need to consider your IT and telecoms infrastructure. If you don't, you could end up with a disjointed and inefficient system that will cost you time and money.
That's where we come in. We can help you move your IT and telecoms quickly and easily to meet your budget and timescales. We'll work with you to understand your specific needs and then recommend the perfect solution for your business.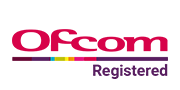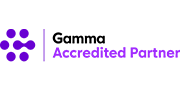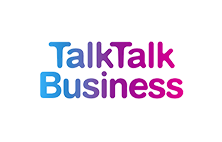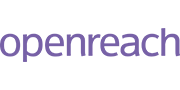 Location
Airacom is the premier voice and data telecom service provider in Tyne and Wear. Contact a local branch or drop us an email.

Phone
Sales: 0330 175 8374

Email

Open
08:00 – 18:30 Monday
08:00 – 18:30 Tuesday
08:00 – 18:30 Wednesday
08:00 – 18:30 Thursday
08:00 – 18:30 Friday
08:00 – 18:30 Saturday
08:00 – 18:30 Sunday
Support for Tyne and Wear SMEs
North Tyneside Council
Explore business services, help and support from the South and North Tyneside Councils to help your local business grow and succeed.
Tyne and Wear VOIP phone systems
Want a phone system that doesn't require long-term contracts?
Supercharge your Tyne and Wear business with superfast business fibre broadband, now available in most postcodes. Or bring the power of PSTN calling to your Microsoft Teams with Operator Connect and do without a physical phone system.