Devon Business Voice and Data Services
Devon's premier business voice & data service provider
Airacom is a leading business voice and data provider in Devon, offering business-critical services, improving collaboration, productivity, security, and how you interact with your customers.
Airacom provides comprehensive business solutions in Devon, offering streamlined and optimised voice and data services, connectivity, managed print, and telematics. Our telecommunications services, including VoIP and cloud-based communication platforms, enable effective business communication. Our connectivity services provide ultra-fast, reliable business-grade internet for your office or remote and home working teams.
We also offer managed print solutions to enhance printing efficiency and cost-effectiveness. Our telematics solutions allow businesses to manage their fleet more effectively and optimise their operations. Overall, Airacom's business solutions provide Devon-based businesses with the necessary tools to communicate and operate efficiently.
Reduce your Devon voice and data costs with the cloud:
Maximise your business potential with cloud-based solutions. Our expert services help Devon businesses access data from anywhere, cut costs, and boost operations.
Partner with us and get a voice & data team who cares:
Optimise your business voice strategy with Airacom. Our FREE telecoms review helps you avoid overpaying for monthly voice and data services. Join SMEs saving up to 40% on bills.
Streamline your operations with managed services:
Reduce costs and streamline your business voice and data services with our expert unified comms. Combine your voice and data services for enhanced efficiency and lower monthly rates.
Devon SMEs: Boost your business with top-quality voice & data services
business Phone Systems
Keep your numbers and stay connected with affordable phone systems for small businesses that outpace the PSTN switch-off.
Business Managed Print
Improve productivity & save up to 40% with our managed print services & printers for small businesses.
business security Services
Secure your business with our cost-effective range of security solutions to ensure maximum protection.
Businesses Broadband
Need connectivity for your business? Start-up or established Devon business, we can help you get connected.
Mobiles for SMEs
Maximise your mobility with our Devon business communications plans designed for SMEs and small businesses.
Live Vehicle Tracking
Optimise your fleet's efficiency and safety with our advanced cloud tracking system for small business vehicle tracking.
High-speed connectivity & unified communications to help Devon businesses thrive
Devon is a key county in southwest England and boasts a diverse business landscape, including tourism, agriculture, manufacturing, and technology. Regeneration projects focused on business support, infrastructure investment, and tourism have led to an uptick in businesses, a dip in unemployment, and a rise in the average salary.
The Devon Elevation Fund, Barnstaple Town Centre Management Scheme, and North Devon Coastal Communities Programme are all having a positive impact on the local economy. Airacom is a leading provider of cloud-hosted technologies, high-speed business connectivity, and advanced communication solutions like Push-to-Talk and real-time location systems. These solutions are ideal for Devon businesses looking to increase efficiency, safety, and productivity.
Managed office print services (MPS)
Explore how Airacom is helping Devon businesses like yours thrive every day with innovative voice and data solutions.
Choose the best Devon business communications provider

Connectivity Services
Connect your business with Devon's voice and data services. We serve start-ups and established businesses alike.

Telecom Services
Enhance team collaboration with our Cloud Hosted VoIP and UCaaS solutions, enabling real-time communication.

Location Services
Track assets, vehicles, and people in real-time with our telematics solutions, improving safety and enabling informed decisions.

Workforce Management
Boost operational efficiency in any industry with our tailored workforce software for frontline workers, optimising field teams.
Moving to Devon
Reduce costs and streamline collaboration with our Devon business communications and UCaaS services:
Airacom's UCaaS services enable Devon SMEs to enhance productivity, reduce costs, and elevate customer and employee experience.
Offload IT and telecoms infrastructure management for your business relocation to Devon with Airacom:
Looking to relocate your business to Devon's thriving economy and skilled workforce? Trust us to move your IT and telecoms infrastructure quickly and efficiently, supporting your growth.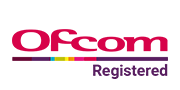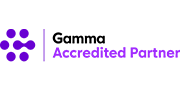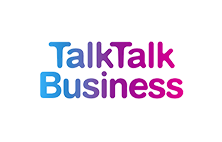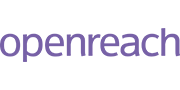 Airacom is the premier voice and data telecom service provider in Devon.

Location
Airacom Limited
Devon Branch

Phone
Sales: 0330 175 8374

Email

Open
08:00 – 18:30 Monday
08:00 – 18:30 Tuesday
08:00 – 18:30 Wednesday
08:00 – 18:30 Thursday
08:00 – 18:30 Friday
08:00 – 18:30 Saturday
08:00 – 18:30 Sunday
Devon Growth Hub
The Devon County Council provides support for businesses via the Growth Hub which is designed to help local businesses access advise, grants, training and more.
Devon PoC radio hire
Rent two-way radios for events or business in Devon today
Explore Airacom's range of business-critical voice communication services, including short or long-term rental or leasing of 4G LTE PoC radios from Devon's leading two-way radio provider.