Business voice and data services tailored for UK Southern SMEs
Why the South trusts Airacom for voice & data services
Welcome to business voice and data services tailored to small and medium-sized businesses in the South of England. Airacom has worked with SMEs of all shapes and sizes for over ten years to improve how their teams connect and collaborate by deploying the latest telecoms, IT, location-based services and managed print to enhance operational efficiency while cutting costs and streamlining the way your business interacts with your customers.
Are you looking to future-proof your business voice and data services, or do you want to find more efficient ways to cut monthly costs? Cloud-based technology and Software as a Service (SaaS) benefits SMEs in South England with 1-10 employees. By adopting technology, your business becomes more reactive. Your teams can collaborate and engage with colleagues and customers faster. Meet and overcome problems and challenges promptly while improving customer service and brand reputation.
Reduce your telecoms costs
Opt for a single expert supplier and save money and time on your telecoms services.
Work with a team who cares
Optimise your business voice strategy with a team dedicated to your success.
Streamline your operations
Combine voice and data services to improve your performance and save money.
Improve your connectivity
Fast broadband to give your business the connectivity it needs to thrive.
LOCATIONS covered
EXPLORE SERVICES FOR UK SOUTH SMEs
SouthERN business communications
Surging inflation, combined with the knock-on effects of Covid-19 for businesses in Southern England, it's time to get a voice and data cost-cutting plan that can reduce your monthly costs by as much as 40%. With operational and employment costs increasing, it makes sense to review what you are currently paying and what could be changed to make way for more efficient services at lower prices.
So where does Airacom fit in? Since 2011 we've been helping small and medium-sized businesses across the South of England reduce their business costs while taking away the hassle and headache of managing their business telecom, IT, and office print services. Our expert voice & data team in South England are professionally trained to guide and support you through the entire process. While our account management team will free up your time and become an IT/Telecoms extension of your business, freeing up your time so you can run yours.
business Solutions
South voice & data services

Connectivity Services
Whether your business needs connectivity for your start-up or an established business.

Telecom Services
Empower your remote and hybrid working teams with the right tool to support collaborative working.

Vehicle Telematics
Use our telematics to improve your fleet safety, visibility and sustainability.

Workforce Management
Get the workforce management software to optimise your tailored for frontline worker operations.
From a single telephone line to cutting edge unified communications solutions
Gain a competitive advantage as a one-man-band or a multi-national organisation with the right innovative workplace solutions. Place cloud-based software, hardware and infrastructure at the heart of your business and gain a competitive advantage.
Moving your business to the South? We can move or setup your IT & telecoms
If you are planning on relocating your business to South England, you would be in great company. We can help you get your business telecoms, IT, and managed print services set up and supported. Airacom is South England's leading voice and data service provider, and we would be delighted to help support your organisation as you scale.
Technology partners & Certifications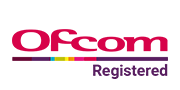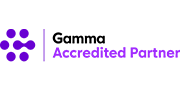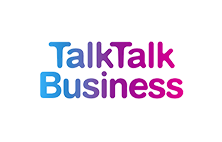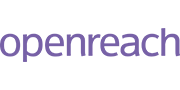 Airacom is the premier voice and data telecom service provider in the South.

Location
Airacom Limited
3rd Floor, 207
Regent Street
South
W1B 3HH

Phone
Sales: 0330 175 8374

Email
hello@airacom.com

Open
08:00 – 18:30 Monday
08:00 – 18:30 Tuesday
08:00 – 18:30 Wednesday
08:00 – 18:30 Thursday
08:00 – 18:30 Friday
08:00 – 18:30 Saturday
08:00 – 18:30 Sunday
SOUTHERN VOIP phone systems
Want a phone system that doesn't require long-term contracts?
Supercharge your Southern business communications with superfast business fibre broadband, now available in most postcodes. Or bring the power of PSTN calling to your Microsoft Teams with Operator Connect and do without a physical phone system.