Buckinghamshire Business Voice & Data Services
Buckinghamshire small business voice & data services
Welcome to Airacom, Buckinghamshire's leading voice and data service provider for SMEs. Our tailored services future-proof your communications for a distributed workforce, reducing monthly costs and improving operational efficiency. Explore our telecoms, IT, telematics, and managed print services today.
As the leading Buckinghamshire business voice and data services provider, we can help you outpace your competitors with team-centric telecoms that keep your distributed workforce connected. Our solutions enable efficient communication with customers and teams wherever they work. Talk to us to reduce your business costs and take advantage of our FREE business health check. For over 11 years, we've been helping local businesses future-proof their voice and data services. We aim to build long-lasting customer relationships and remain the county's top business communication provider.
Reduce your Buckinghamshire voice and data costs with the cloud:
Unlock your business potential with cloud-based solutions. Access your data from anywhere, cut costs, and boost your operations with our expert services for Buckinghamshire businesses.
Partner with us and get a voice & data team who cares:
Maximize your business voice strategy with Airacom. Avoid overpaying for monthly voice and data services with our FREE telecoms review. Join SMEs saving up to 40% on bills.
Streamline your operations with managed services:
Streamline your business voice and data services and reduce costs with our expert unified comms. Combine your voice and data services for enhanced efficiency and lower monthly rates.
Voice and data services for Buckinghamshire small & medium businesses
business Phone Systems
Stay connected with low-cost small business phone systems that outpace the PSTN switch off. Keep your Buckinghamshire numbers.
Business Managed Print
Improve efficiency, reduce costs with our managed print services, and save up to 60% with our range of small business printers.
business security Services
Protect your business with our affordable and effective range of security solutions to keep your business safe.
Businesses Broadband
Whether your business needs connectivity for your start-up or an established business we can help get things moving.
Mobiles for SMEs
Maximise mobility and communication with our flexible and reliable bespoke small business mobile plans.
Live Vehicle Tracking
Small business vehicle tracking to optimise fleet efficiency and safety with our advanced cloud tracking system.
Discover our bespoke range of services for Buckinghamshire SMEs
Buckinghamshire is a hub of diverse businesses, from startups to multinational corporations, boosted by major regeneration projects such as High Wycombe town centre and Aylesbury Vale Enterprise Zone. Airacom has been providing business-critical voice and data services to local SMEs and large corporates for over 10 years, improving productivity, customer service, and cost savings. Contact us for reliable and affordable solutions tailored to your needs and explore some of the ways our team has been helping local businesses excel:
Managed office print services (MPS)
Reduce your monthly costs and improve your services with a team that cares. We'll assist you in making informed decisions, selecting the right solutions, and providing ongoing support to ensure your services run seamlessly.
Buckinghamshire business Services
Choose the right voice & data services for your Buckinghamshire business

Connectivity Services
Need connectivity for your Buckinghamshire business? Whether you're a start-up or established, we've got you covered

Telecom Services
Empower your remote and hybrid teams with UCaaS and Cloud Hosted VoIP for real time seamless collaboration.

Location Services
Track assets, vehicles, and people in real-time with telematics for safer operations and informed decisions.

Workforce Management
Streamline field teams with tailored workforce management software for frontline workers in any industry and improve operational efficiency.
Moving to Buckinghamshire
Revolutionize collaboration with our UCaaS services in Buckinghamshire and cut your business costs:
Unlock your business potential with our comprehensive UCaaS solutions designed for Buckinghamshire SMEs. Boost productivity, reduce costs, and enhance the customer and employee experience. Get in touch today to explore our unified communications services.
Moving to Buckinghamshire? Let us manage your IT and telecoms infrastructure for your business:
Ready to move your business to Buckinghamshire for its thriving economy and skilled workforce? Let us help you move your IT and telecoms infrastructure quickly and efficiently to support your growth.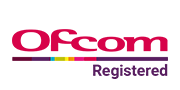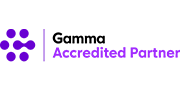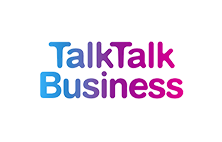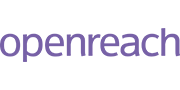 Airacom is the premier voice and data telecom service provider in Buckinghamshire.

Location
Airacom Limited
3rd Floor
207 Regent Street
London
W1B 3HH

Phone
Sales: 0330 175 8374

Email

Open
08:00 – 18:30 Monday
08:00 – 18:30 Tuesday
08:00 – 18:30 Wednesday
08:00 – 18:30 Thursday
08:00 – 18:30 Friday
08:00 – 18:30 Saturday
08:00 – 18:30 Sunday
Support for Buckinghamshire SMEs
Buckinghamshire Council
Buckinghamshire council supports local businesses and startups with advice, grants, training and more.
Buckinghamshire PoC radio hire
Need to hire two way radios in Buckinghamshire for an event or for business?
Hire or lease 4G LTE PoC radios from Buckinghamshire's leading push to talk two way radio hire company for short term and long term rentals. Discover Airacom's range of mission critical and business critical voice communication services.