Greenwich Managed Print Services
Managed print services Greenwich & office print solutions
Managed Print Services in Greenwich: Experience seamless managed print services (MPS), printer leasing, print management software, and comprehensive document solutions with Airacom, proudly serving the Greenwich community for more than ten years.
Our commitment to providing stress-free and efficient services has established us as a trusted partner in Greenwich for business printer and photocopier solutions. Connect with our experts today to explore an extensive array of printer and copier leasing options from leading brands such as Epson, Ricoh, Canon, Kyocera, and HP.
Leveraging our eco-efficient office printers and multifunctional devices (MFDs), your business can achieve significant energy savings and slash managed print service expenses by up to 60%. Reach out to discuss tailor-made solutions to enhance your print infrastructure in Greenwich, and see how we can drive efficiencies across your organisation.
Greenwich office printer refresh
Upgrade your office printers & copiers in Greenwich with ease
Are you working with old and inefficient office print devices? Switch to Airacom and elevate your workspace with our environmentally friendly and high-performance A3 or A4 multifunctional devices. Boost your team's productivity, cut costs, and contribute to a sustainable future. Get in touch today to transform your office operations!
A4 Multifunctional Printer
A4 & A3 Multifunctional Printer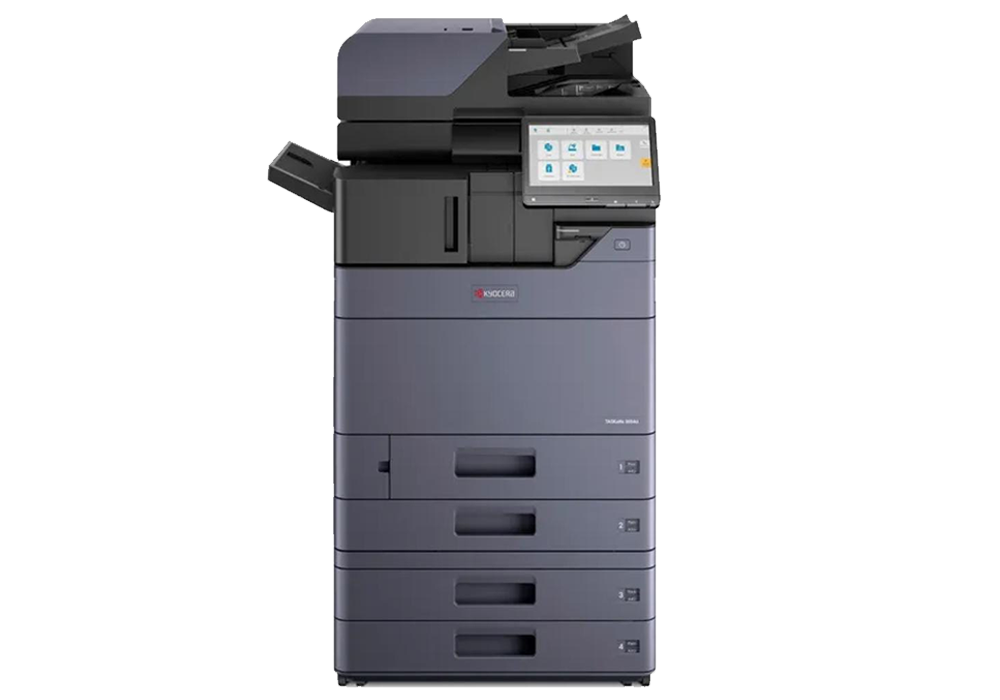 TASKalfa 2554ci
The Kyocera Task Alfa 2554CI is a powerful and reliable multifunction printer for businesses of all sizes, offering fast printing, scanning, and copying, as well as a variety of advanced features and security options.
A4 and A3 colour and mono printer, copier and scanner
Double-sided print, copy and scan
Network printing allows access from different locations
7-inch full-colour touch panel screen
HyPAS™ solution platform enables powerful customisations.
Optional staple, hole punch and booklet-making finishing options
A4 & A3 Multifunctional Printer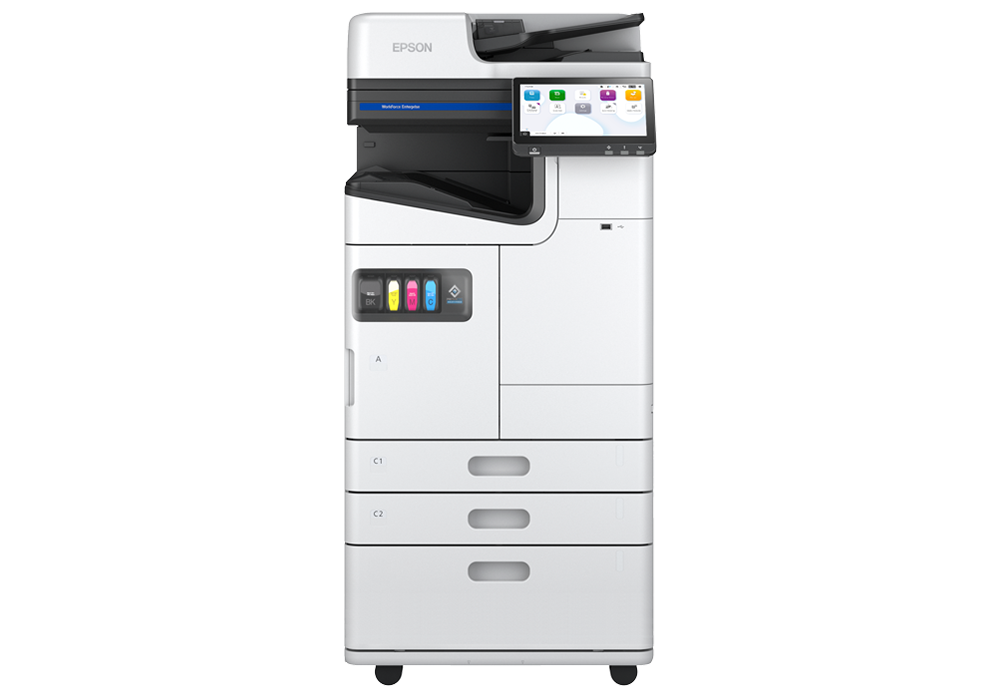 Epson AM-C4000
The Epson WorkForce Enterprise AM-C4000 is a versatile multifunction printer offering fast printing, scanning, and copying, combined with advanced features and security making it ideal for businesses of all sizes.
Prints A3, A4, A5, B4, B5, C4 and C5 colour and mono
Prints on paper, envelopes, labels and custom sizes
Environmentally friendly using less toner and energy
Large 10.1-inch colour touchscreen display
Designed reliable, durable and easy to use for high volume printing
Greenwich managed print services
Optimise productivity and reduce costs today with our MPS in Greenwich
Reduce your office printing expenses and enhance workflow efficiency with our managed print services in Greenwich. Secure unparalleled leasing options for printers and photocopiers from leading brands such as Epson, Ricoh, and HP, and potentially reduce your existing leasing expenditures by up to 60%. Engage with our experts to explore our assortment of energy-saving inkjet and laser office printers available in Greenwich.
Multifunction office printers
Commitment to Sustainability
Prioritising sustainable printing: take action today to protect the future
Deforestation presents a critical challenge worldwide, and at Airacom, we are dedicated to promoting sustainable printing practices. Our solutions include automated reforestation and carbon offset programs, allowing you to counterbalance your paper usage by planting an equivalent number of trees.
This proactive approach significantly aids in the battle against climate change. We invite you to make a meaningful impact by choosing Airacom's managed print service in Greenwich, helping to drive change and contribute to a healthier planet.
Improve your Toner Recycling
Airacom offers toner recycling services to help businesses reduce their environmental impact.
You print & We'll Plant Trees
Offset your paper footprint and help the environment by planting trees through our certified reforestation program.
It's Our Social Responsibility
Eco-efficient print reduces environmental impact and demonstrates social responsibility.
Environmental Impact
Energy-efficient printers help businesses save money and reduce their environmental impact.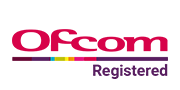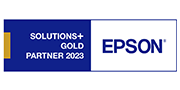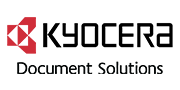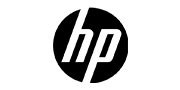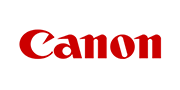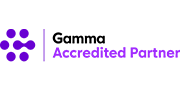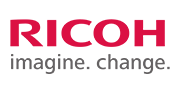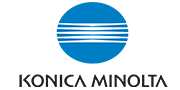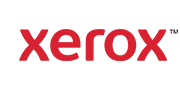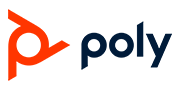 Why Choose Airacom
Our Greenwich managed print services are designed for businesses of all sizes

Save up to 30% on multifunction & single function printers
With a wide range of A4 and A3 single and multi-function printers, we can save you bundles on your office printers in Greenwich.

Print management software and managed print services
Tax efficient, low-cost flexible printer leasing and copier hire. Spread the cost over 3 to 5 years.

High volume, low cost production printers for all environments
We offer a complete range of production printing solutions for high-volume print areas and print rooms.

Streamline your processes with document workflow solutions
Document workflow solutions that help you automate and streamline you document-based processes, saving you time and money.
Greenwich office printer quote
Get a quote for your office printers and copiers in Greenwich today!
Interested in upgrading your office printers and photocopiers in Greenwich, or exploring more cost-effective managed print services? Simply complete our quick form, and a managed print expert from our team will get in touch with you shortly.
Managed print services Greenwich
Get the best office printers in Greenwich for busy teams
Airacom stands out as a premier provider of office printers in Greenwich, showcasing an extensive selection from top manufacturers like Epson, Ricoh, HP, and Canon. Rely on us to assist you in finding the ideal printer for your needs, backed by expert advice and dedicated support, ensuring you maximise the efficiency and productivity of your office printing setup.
It's easy to get the best office printer quote for your business, simply complete our form in less than a minute and buy office printers in Greenwich with confidence.
Boost productivity with the best photocopiers in Greenwich
For over a decade, Airacom has been a leading supplier of Epson, Canon, Ricoh and HP photocopiers in Greenwich. Our business photocopier team in Greenwich can help you choose the right photocopier for your needs and budget.
Contact us today for a free, no-obligation office photocopier quote in Greenwich, and see how much you can save.
Cut your print costs with cheap office printers in Greenwich
We understand that businesses are on a budget, so we offer a range of cheap office printers in Greenwich that still offer good quality and features. We can also help you save money on your running and printer maintenance costs with our managed print services in Greenwich.
Get a quote on the most affordable printer and office photocopier deals for your business in Greenwich today.
† An entry-level printer can cost up to £1,000, and a medium-volume printer can cost between £2,000 and £4500, while a high-volume printer can cost between £5000 and £15,000 or more as a guide. Speak to our professional Greenwich office printer team for pricing and discounts.
Unparalleled colour and monochrome office printers
Whether you need a colour office printer to print marketing materials or a monochrome office printer to print high-volume text documents. Our extensive range of office printers, combined with our unparalleled office printer support & document solutions ensures seamless integration.
Choose from a wide range of desk and floor-standing printers from leading brands. Our team can help you select the right accessories and finishing options to fully customise your print environment.
Simplified leasing solutions for A4 & A3 office printers and photocopiers in Greenwich
Airacom excels in providing office printer leasing solutions in Greenwich, featuring an impressive variety of A3 and A4 printers from prominent brands including HP, Canon, and Epson. Benefit from our expert advice and unwavering support as you select the optimal A4 or A3 multifunctional device (MFD) to meet your team's specific needs. With flexible leasing terms ranging from 2 to 5 years for our multifunctional printers, you can find the perfect fit for your business.
Total print management and control with Greenwich managed print services (MPS)
With a Greenwich managed print service plan from Airacom MPS, toner ordering and print consumables management become things of the past for your team. We optimise your office print operations with automation, ensuring supplies are replenished precisely when necessary. Explore the numerous benefits of choosing a managed print service in Greenwich:
Automated print management: A managed print services plan can help you automate your office print management, freeing up your team to focus on other tasks.
Reduced costs: A managed print services plan can help you reduce your printing costs by optimising your print environment and negotiating the best deals on toner and other consumables.
Improved productivity: A managed print services plan can help to improve your team's productivity by ensuring that they always have access to the printers and consumables they need.
Greenwich printer leasing
Printer leasing in Greenwich made simple from 2-5 year terms
Leasing office printers or photocopiers in Greenwich empowers businesses to leverage significant tax advantages, preserve crucial working capital, and stay at the forefront of print technology. With flexible leasing terms ranging from 2 to 5 years, you can tailor your investment to suit your business needs. Additionally, capital allowances permit the deduction of a portion of the equipment costs from your annual taxable profits, further optimising your financial resources
Explore HMRC lease types and variations
HM Treasury 2021 budget 130% super deduction
Airacom is a professionally managed print services provider in Greenwich. We are not tax experts – Always consult a tax expert for professional advice on tax matters.
What are the benefits of leasing office printers in Greenwich?
Tax advantages. Leasing offers favourable tax advantages. Capital allowances enable you to deduct a percentage of the equipment costs from your annual taxable profits.
No large capital outlay. Spread the costs of a new printer, scanner or copier with smaller fixed monthly payments over the term. Keep valuable working capital in your business while benefiting from using the latest print technology with Greenwich printer leasing from Airacom.
Access to the latest technology. Enabling your company to take advantage of the latest technology today using Greenwich photocopier leasing to spread printer leasing costs over smaller 2, 3, 4 and 5-year terms.
† Always consult a tax expert for professional advice on tax matters.
Managed print services in Greenwich. Find out how much you can save with our office printers
Airacom managed print specialists
We make leasing office printers in Greenwich simple, straightforward and transparent. Contact us today.

enquiry form
Tell us about your office printer and we will do the rest.

Phone
Sales: 0330 175 8374

Email
hello@airacom.com

we are Open
08:00 – 18:30 Monday
08:00 – 18:30 Tuesday
08:00 – 18:30 Wednesday
08:00 – 18:30 Thursday
08:00 – 18:30 Friday
08:00 – 18:30 Saturday
08:00 – 18:30 Sunday
Greenwich managed print services FAQs
What are managed print services in Greenwich?
Greenwich managed print services, also known as (MPS), is a service provided alongside your photocopier or office printer to optimise and manage a company's document output, printer and copier servicing, and the management of consumables, including paper and toner.
With a Greenwich managed print service, how much can we save on our print?
By streamlining and consolidating your existing print contracts under one supplier. By setting up an effective MPS agreement, businesses in Greenwich can save up to 60% compared to their current costs with our tailored managed print services and document solutions packages.
What are the environmental benefits?
We can monitor and identify usage levels via printer software. This can identify efficiency improvements which enable your business to use fewer consumables such as paper and toner, decreasing your environmental impact. Furthermore, replacing your photocopiers with energy-efficient machines not only reduces your energy costs. It also reduces your company's overall energy consumption.
Do you deliver office photocopiers and printers to Greenwich?
Yes, we do. Deliveries and site visits for office printers, photocopiers or scanners in Greenwich and the surrounding areas are between 08:30 and 17:30, Monday to Friday. Talk to our team if you have specific dates or weekends which are preferable, and we will work around you. Additionally, we can not only deliver your new office printer in Greenwich, but we will also set it up and show you how to use it.
How do we choose the right office printer?
Office printers, in general, are typically based on the volume and frequency of use. If you print large volumes of documents regularly, a heavy-duty, more expensive machine will likely be required; however, if you print very infrequently and in low volumes. Then a more affordable machine should be considered. Our professional office printer team in Greenwich and walk you through the options and costs.
What advantages of leasing a Greenwich photocopier?
Leasing a photocopier in Greenwich means you do not have to pay a large upfront fee for the copier, printer or scanner. It allows you to spread the cost over time with smaller monthly payments, making it more manageable and typically cheaper than taking a loan to buy equipment. Leasing office printer equipment in Greenwich allows you to benefit from tax advantages and tax breaks through capital allowances. Consult a tax expert.
What is the difference between a photocopier lease and a rental?
Leasing a photocopier, printer, or scanner is typically a multi-year agreement (between 3-7 years), which involves your organisation paying a set amount each month for the term to use the photocopier. Renting a photocopier is usually a much shorter agreement, and you will only pay a fee to use the photocopier, printer or scanner for that time. However, renting is proportionally more expensive when worked out at a daily rate. If you are unsure which service is best, consult our team for Monday to Friday, 08:00 until 18:30.
What are the disadvantages of leasing a Greenwich photocopier?
When leased, the photocopier equipment, printer or scanner does not usually belong to you at the end of the lease. You can purchase the photocopier, typically with a small one-off payment from the leasing company at the end of the agreement. Or, at the end of the lease, you can choose to have a new lease and update your equipment, give back the old copier, and take delivery of a newer model.
Can you move our existing office printer, a photocopier or scanner to Greenwich?
Moving office and require your office printer to relocate to Greenwich? We can help you move your office printers, scanners, copiers and desktops in Greenwich and the surrounding areas. We can even help you set up your photocopier in Greenwich, ready for your team to move in and start working.
Photocopier leasing in Greenwich summary
Leasing a photocopier in Greenwich is a great way to benefit from the features and capabilities of a new photocopier without having to utilise your valuable working capital and pay large upfront costs. You can rent photocopiers and multi-functional printers in Greenwich, providing a cost-effective solution to your short-term print and copying needs.
Reduce office printer costs today
Gain complete visibility and control of your printer lease and photocopiers, and save up to 60% with managed print services (MPS) in Greenwich from Airacom.
Expert day-to-day print management
We can help you remove the hassle of managing toner and consumables while maintaining your entire print infrastructure.
Consolidate your devices & vendors
Bring all your print machines and consumables under one umbrella for simplified printer leasing in Greenwich.
Improve productivity & save time
Free up your team's time on print-related tasks to focus on what's important.
Reduce capital expenditure
We supply copiers, printers and scanners in Greenwich with flexible monthly payments helping you improve your cash flow.
5 Reasons managed print services in Greenwich from Airacom improves your efficiency
Airacom printer leasing in Greenwich makes buying, renting or leasing office photocopiers straightforward. We talk your language, saving you time and money on your office copiers and printers while removing the complexity. Talk to our team and learn how you can benefit from upgrading to energy-efficient printers today.
Greenwich PRINT SOLUTIONS
Get help and support with our managed print services
Smarter working, more agility, greater print cost reduction
Is your business is based in Greenwich? Get 20% off your monthly managed print services with any printer lease package.
Get the latest all in one printers In Greenwich
Greenwich schools, charities and SMEs can benefit from the latest energy-saving Ricoh printers, saving money and the environment.
Canon single function printers for small teams
Eco-friendly home office or small office printers fully supported and managed by Airacom.
Volume based Performance digital duplicators
Offering impressive service levels to businesses and schools where long print runs and 2 in 1 prints are routine.
Office Broadband connectivity & data services
Run your office printers and MPS over a data network designed to give you the speed and security.
Greenwich production Office printers for busy teams
Cost-effective, flexible high volume printing solutions combined with the ability to tailor your output.