Central London Business Voice & Data
Central London businesses voice & data experts
Airacom is a voice and data service provider in central London that offers essential business services to help you optimise operations and increase productivity.
Airacom is Central London's trusted provider of business voice and data services. For over a decade, we have helped businesses of all sizes streamline their operations and boost productivity with our high-speed internet, cloud solutions, and unified communication services. Our complimentary telecoms health check will help you identify opportunities to save time and money, while our future-proof solutions ensure that your business is always connected and ready to grow.
Partner with Airacom today and cut your monthly costs by up to 40% while enjoying unparalleled voice and data services.
Reduce your telecom costs with cloud solutions:
Cloud-based solutions help businesses store, access, and manage their data from anywhere, offering greater flexibility, security and efficiency, removing costly on-premise equipment and saving you money.
Partner with us and get a voice & data team who cares:
Optimise your business voice strategy with a team dedicated to your success. Most SMEs are overpaying by as much as 40% on their monthly voice and data services. Ensure your business is not overspending with a FREE telecoms review.
Streamline your operations with managed services:
Combine voice and data services to improve efficiency and cut costs. Unified comms services streamline your business communication and lower your monthly costs. Explore our services for central London teams.
Voice and data services for central London businesses
business Phone Systems
Low-cost small business phone systems to beat the PSTN switch off. Keep your central London telephone numbers.
Businesses Broadband
Whether your business needs connectivity for your start-up or an established business we can help get things moving.
Mobiles for SMEs
Maximise mobility and communication with our flexible and reliable bespoke small business mobile plans.
business security Services
Protect your business with our affordable and effective range of security solutions to keep your business safe.
Live Vehicle Tracking
Small business vehicle tracking to optimise fleet efficiency and safety with our advanced cloud tracking system.
business Managed Print
Improve efficiency, reduce costs with our managed print services, and save up to 60% with our range of small business printers.
Construction Broadband
Enhance your construction site with fast, reliable 4G and Fibre broadband solutions designed for seamless connectivity.
Explore services for central London SMEs
Since 2011, Airacom has been helping small and medium-sized businesses in Central London improve their productivity and reduce costs with our business voice and data services and office connectivity solutions. Our team of experts is dedicated to providing you with the right solutions for your business, and we offer a wide range of services, including High-Speed Internet, Cloud Solutions, Unified Communications and business telecoms health checks.
Managed office print services (MPS)
Our team of experts can help you choose the right services for your business and implement them effectively. We also offer a range of support services to help you keep your communications running smoothly.
Central London business Services
Choose the right voice & data services for your central London business

Connectivity Services
Whether your central London business needs connectivity for your start-up or an established business we can help.

Telecom Services
Empower your remote and hybrid working teams with the right tool to support collaborative working from UCaaS to Cloud Hosted VoIP.

Location Services
Real-time telematics to track assets, vehicles and people to increase safety and to make better informed decisions.

Workforce Management
Workforce management software to optimise and streamline your field teams, tailored to frontline workers in every industry.
Moving to central london
Evolve your communications with our range of UCaaS services
We offer a wide range of UCaaS services to businesses in central London. Our solutions can help you improve your productivity, reduce your costs, and provide a better experience for your customers and employees. Contact us today to learn more.
Relocating to Central London? We can help with your IT and telecoms
Central London is a great place to do business. It has a thriving business community, diverse industries, and excellent transport links. But relocating your business can be a challenge, especially when it comes to your IT and telecoms infrastructure. We can help you move your IT and telecoms quickly and easily, to meet your budget and timescales.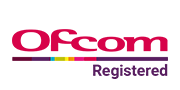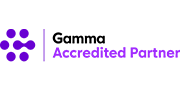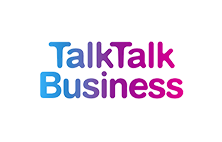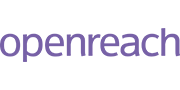 Airacom is the premier voice and data telecom service provider in Central London.

Location
Airacom Limited
3rd Floor
207 Regent Street
London
W1B 3HH

Phone
Sales: 0330 175 8374

Email

Open
08:00 – 18:30 Monday
08:00 – 18:30 Tuesday
08:00 – 18:30 Wednesday
08:00 – 18:30 Thursday
08:00 – 18:30 Friday
08:00 – 18:30 Saturday
08:00 – 18:30 Sunday
Support for Central London SMEs
London Assembly
Explore the programes and strategies from the London Assembly, and the impact these strategies are having on local businesses in central London.
Central london PoC radio hire
Need to hire two way radios in central London for an event or business?
Hire or lease 4G LTE PoC radios from central London's leading push to talk two way radio hire company for short term and long term rentals. Discover Airacom's range of mission critical and business critical voice communication services.