Greater London Business Voice & Data Services
Business voice & data services in Greater London
90% of businesses in Greater London employ 1-9 employees. Our mission is to make your mission a success with tailored business voice and data services. We can help you deploy the latest cloud-hosted telephony, IT and managed print services to keep your teams collaborating and your operation agile.
Greater London businesses can rely on Airacom to future-proof their voice and data needs while saving them time and money with our professional telecoms, IT, telematics, and managed print services. Our goal is to build long-lasting partnerships and remain the preferred voice and data services provider in Greater London.
Schedule a free telecoms health check to see how much Airacom can save your business, and start taking advantage of our cost-effective solutions today.
Reduce your telecom costs with cloud solutions:
Opt for a single expert supplier and save money and time on your telecoms services. With cloud-hosted services, to access and manage your data from anywhere. Gain greater flexibility, security and efficiency, and remove costly on-premise equipment.
Partner with us and get a voice & data team who cares:
Optimise your business voice strategy with a team dedicated to your success. Most SMEs are overpaying by as much as 40% on their monthly voice and data services. Ensure your business is not overspending with a FREE telecoms review.
Streamline your operations with managed services:
Combine voice and data services to improve efficiency and cut costs. Unified comms services streamline your business communication and lower your monthly costs. Explore our services for Greater London teams.
Voice and data services for Greater London businesses
business Phone Systems
Low-cost small business phone systems to beat the PSTN switch off. Keep your Greater London telephone numbers.
Businesses Broadband
Whether your business needs connectivity for your start-up or an established business we can help get things moving.
Mobiles for SMEs
Maximise mobility and communication with our flexible and reliable bespoke small business mobile plans.
business security Services
Protect your business with our affordable and effective range of security solutions to keep your business safe.
Live Vehicle Tracking
Small business vehicle tracking to optimise fleet efficiency and safety with our advanced cloud tracking system.
business Managed Print
Improve efficiency, reduce costs with our managed print services, and save up to 60% with our range of small business printers.
Construction Broadband
Enhance your construction site with fast, reliable 4G and Fibre broadband solutions designed for seamless connectivity.
Explore services for Greater London SMEs
Greater London is a thriving business hub, home to over 1 million businesses of all sizes. Major infrastructure and transport projects, such as the £3.8 billion Thames Tideway and the anticipated HS2 high-speed rail network, are transforming the area and creating new opportunities for local SMEs.
Airacom is ideally situated to assist Greater London SMEs in reducing their telecom and data costs while improving business efficiency. Since 2011, we have been helping small and medium-sized businesses in the area reduce their business costs and take away the hassle of managing their business telecom, IT, and office print services.
Manage your office print services (MPS)
Our expert voice and data team in Greater London will help you choose the right services and implement them effectively, freeing up your time to run your business more effectively.
Greater London business Services
Choose the right voice & data services for your Greater London business

Connectivity Services
Whether your Greater London business needs connectivity for your start-up or an established business, we can help.

Telecom Services
Empower your remote and hybrid working teams with the right tool to support collaborative working from UCaaS to Cloud Hosted VoIP.

Location Services
Real-time telematics to track assets, vehicles and people to increase safety and to make better informed decisions.

Workforce Management
Workforce management software to optimise and streamline your field teams, tailored to frontline workers in every industry.
Moving to Greater London
From a single telephone line to cutting-edge UCaaS, we make it refreshingly simple
Looking to lower your business expenses on voice and data services? We're here to help. By scheduling a call with us, we can gain insight into your business operations and create a tailored plan to save you money. Our team of voice and data experts based in Greater London will make the process refreshingly straightforward.
Relocating to Greater London? We can help with your IT and telecoms
With its thriving business community, varied industries, and excellent transportation connections, Greater London is a prime location to conduct business. Nevertheless, relocating your business, especially your IT and telecom infrastructure, can be daunting. That's where we come in, offering our services to make your IT and telecom transfer as smooth and cost-effective as possible while adhering to your timeline.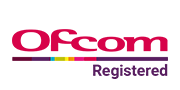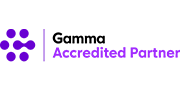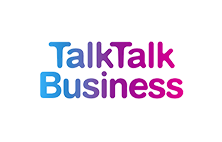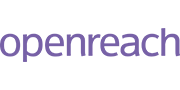 Airacom is the premier voice and data telecom service provider in Greater London.

Location
Airacom Limited
Belmont House
Belmont Road
Uxbridge
London
UB8 1HE

Phone
Sales: 0330 175 8374

Email

Open
08:00 – 18:30 Monday
08:00 – 18:30 Tuesday
08:00 – 18:30 Wednesday
08:00 – 18:30 Thursday
08:00 – 18:30 Friday
08:00 – 18:30 Saturday
08:00 – 18:30 Sunday
Support for Greater London SMEs
London Business Forum
London Business Forum provides businesses in Greater London with access to experts, resources, and events.
Greater London PoC radio hire
Need to hire two way radios in Greater London for an event or business?
Hire or lease 4G LTE PoC radios from Greater London's leading push to talk two-way radio hire company for short-term and long-term rentals—Discover Airacom's range of mission-critical and business critical voice communication services.