Wembley Two Way Radio Hire
Buy or hire two way radios in Wembley
Airacom makes buying, leasing, or hiring two way radios in Wembley refreshingly simple. We offer a wide range of push to talk and Motorola two way radios for short-term and long term radio hire from as little as one day to multiple years.
Enhance your business communication without compromising your budget. Airacom has been a leading supplier of portable two-way radios and radio hire in Wembley for events and businesses for over a decade. Get next-day delivery across a wide range of Kirisun, Vokkero, Hytera and Motorola portable radios and radio accessories, or benefit from our ultra long-distance push-to-talk (PoC) radios with near-national coverage. We make buying and hiring two-way radios in Wembley for construction, retail and events simple and hassle-free. project.
TWO WAY RADIO Services Wembley
Two way radios for every industry
Who's hiring Airacom push to talk radios in Wembley? Benefit from short-term and long-term two-way radio hire from 1 day to 5 years for any industry or event.

Construction
Rent or lease two way radios in Wembley with all the accessories.
Retail & Hospitality
Short or long term radio hire or WiFi PTT for retail stores and hotels.

Sports & Arenas
Hire radios for sports events, conferences or music events.

Event Security
Two way radio hire for small events or large security teams.
Construction Sites
Facilities Management
Government Departments
Warehousing
Hospitality & Entertainment
Shopping Centres
Crowd Control
County Councils
Film, TV & Production
Healthcare Services
Sporting Events
Concerts & Stadiums
Security Companies
Event Organisers
Festivals & Theatres
Car Park Monitoring
Short-term radio hire
Need to hire two way radios in Wembley from one day to six months?
We have you covered, from small events to large gigs and everything in between. If you need fast, efficient two-way radio hire in Wembley, you have come to the right place. Airacom is a leading Motorola portable radio and push to talk over cellular radio specialist in Wembley. Our team can help you with any event, big or small, with our wide range of two-way radios and accessories.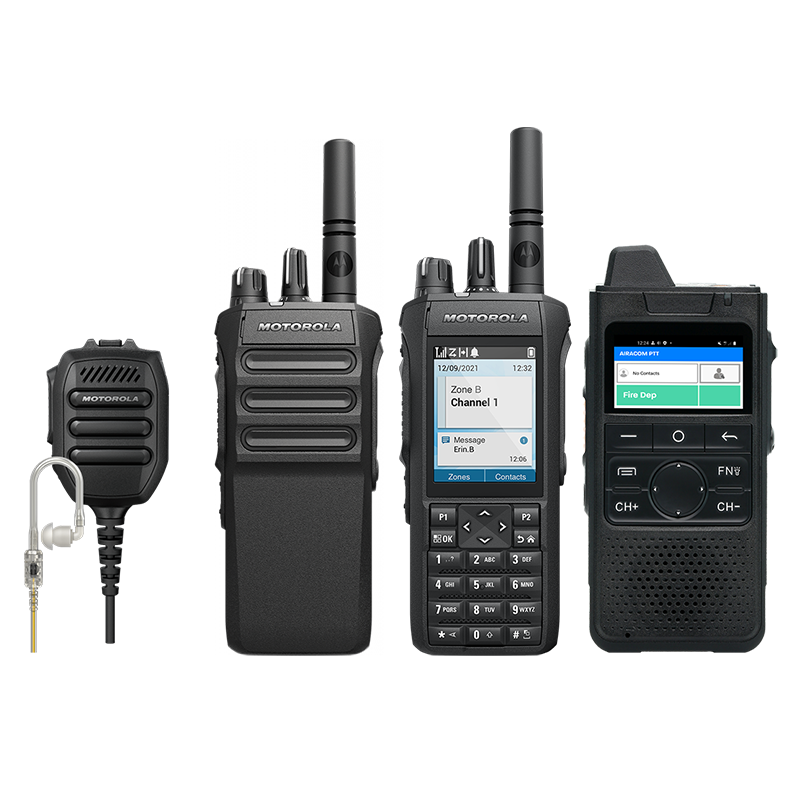 Buy two-way radios online
Buy portable two way radios and accessories online with next day delivery
We offer a wide range of discounted portable radios and accessories from leading brands like Motorola, Hytera, iCOM, and Siyata. Get FREE shipping on orders over £200 and next-day delivery across a wide range of radio and radio accessories so you can get your two-way solutions when you need them.
Wembley TWO WAY RADIO hire
Let's get started, fill out our radio hire form!
From delivery to collection, experience seamless two way radio hire in Wembley, from the UK's leading portable two way radio hire company. Simply fill out our radio hire form and share your project details and a member of our team will contact you.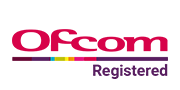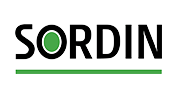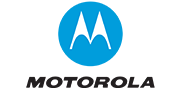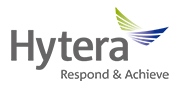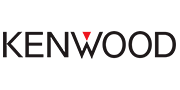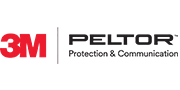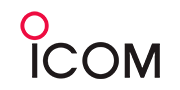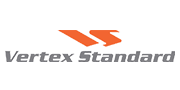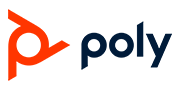 Long term portable radio leasing in Wembley from 1-5 years made simple
We offer long-term portable two-way radio hire in Wembley. Get the latest Motorola two-way radios and ultra long distance Airacom PoC radios from 1 to 5 years and benefit from a tax-efficient way to lease business-critical communications while protecting your working capital.
Reduce your upfront costs. Protect working capital
Lease radios and benefit from increased flexibility
Save money with tax-deductable radio leasing
Benefit from no long-term maintenance costs
Urgent same day two way radio hire in Wembley?
Does your event or business require urgent two-way radios in Wembley? Talk to our team about our same-day two-way radio hire services. Airacom stocks thousands of walkie-talkies for teams, companies and events with same-day or next-day delivery to keep your project running smoothly.
Business critical voice to improve your operations
Focus on your core objectives with a managed two way radio hire in Wembley. Connect teams and staff with private 1-2-1 or large group broadcasts over any 3G, 4G, 5G, and WiFi network, giving you the ultra-wide area coverage you need to be effective. Plus, our value extends beyond instant voice with software solutions to maximise your operational efficiency and your team's safety.
Mission Critical Communications
Workforce Management Solutions
5 Reasons why Wembley hires portable radios from Airacom
Remove range restrictions often associated with traditional walkie talkies and benefit from interference-free radio communications and near national coverage using Airacom APTT PoC radio hire in Wembley.
We make it simple to buy, rent or lease event push to talk radios in Wembley from leading brands, including Motorola and Hytera, with our flexible, low-cost radio rental packages.
Flexible rental from 1 day to 5 years:
Wembley two way radio hire from one day to multi year radio hire contracts up to five years.
Hire professional radio accessories:
Our radio rentals can come with a wide range of radio accessories, from earpieces to multi-chargers and docking stations to maximise efficiency.
Get up to 20% off for repeat radio hire:
Have more than one service with Airacom, or hire radios regularly? Existing customers can benefit from up to 20% off long-term radio.
Unlimited radio groups & changes:
Airacom push to talk radio hire benefits from unlimited talk groups and user changes.
Fast next day or same-day delivery:
With thousands of radios in our hire fleet, we can deliver next-day or same-day radio for urgent radio hire in Wembley.
Exhibition equipment hire for events large and small
Wembley two way radio hire delivers exhibition event radios across Wembley for some of the most prestigious and well-known indoor and outdoor events. Our local Wembley radio team has a wealth of experience providing professional event radios and walkie-talkie hire in Wembley and the surrounding areas.
No capital outlay, hire radios vs buying
Wide range of VHF, UHF, Digital & PoC radios
Wembley two-way radio hire from 2-2K radios
Unlimited support, setup and provisioning
Airacom Push to Talk, the Android or iOS smartphone app, from only £2.95 per week
Stay connected and foster collaboration with ultra-wide push-to-talk radios in Wembley. Whether your event occurs indoors or outdoors or spans multiple locations, you can rent long-range push-to-talk (PoC) radios with near national coverage or choose our WiFi-only broadband PTT to keep your team connected and collaborating.
*Based on Airacom APTT push to talk application for Android or iOS per user per week. Does not include a PoC mobile device, PoC radio or radio. 12 Weeks minimum hire. Excludes UK VAT.
HIRING RADIOS IN Wembley
Why hire from Wembley's best two way radio company?
Unlike traditional mobile communications, businesses and events can communicate across large groups of people in real time. No ringing, no waiting. Broadcast critical voice communication to everyone instantly, at a press of a button.
Hiring two way radios in Wembley starts with a free, no obligation quote. We provide unlimited talk groups, bundled accessories, and all the help to make your radio hire successful with our push to talk service.
Two Way Radios Wembley FAQ'S
Explore common FAQs about two way radios in Wembley
What is Push-to-Talk over cellular?
Airacom's (PoC) stands for "Push to Talk over Cellular." It is a technology and service solution that enables instant communication between individuals or groups using mobile devices, tablets or dedicated PoC devices over cellular networks. PoC essentially turns these devices into modern walkie-talkies, allowing users to push a button to transmit their voice to one or more recipients in real-time, similar to how traditional two-way radios work.
What's the right radio choice for me?
When selecting radios traditional or PoC, it's essential to consider your specific communication requirements. Factors to take into account include the coverage area, the need for advanced features like encryption or GPS, and compatibility with existing radio systems. Different models and brands offer various features, so understanding your unique needs will help you make an informed choice. Get in contact with one of our experts if you require any help.
Can we hire portable radios in Wembley for one day?
Whether you require them for a brief single-day event or an extensive ongoing project, you have the option to lease two-way radios in Wembley. Our comprehensive Wembley two-way radio rental solutions encompass periods from one to five years, ensuring your communication needs are met. Pricing is determined by the event's duration and the logistics associated with transportation.
Do you offer delivery and collection?
Absolutely, we're here to assist you. Simplifying the process of hiring or renting two-way radios in Wembley is our specialty. Your two-way radio rental in Wembley includes all the necessary return labels in the box. Our team is committed to managing both dispatch and collection, so you don't have too.
What is the range of the radios?
Assessing the coverage range of radios is a task that hinges on several factors, including the type of radio and the local environment. In city and suburban environments, digital radios commonly function within distances of 3-5 kilometres, with even shorter ranges in areas with tall buildings or high population density. In contrast, Airacom's Push-to-Talk radios redefine the norm, boasting expansive coverage that extends nearly to a national and international scale via a dependable cellular broadband network. Furthermore, these radios shine when used indoors, capitalizing on a wireless broadband network to ensure uninterrupted communication.
Do you set up the radios before you send them?
Absolutely, we've got you covered. All our portable radios dispatched to your event or business in Wembley are prepped and charged to a minimum of 80%, ensuring they're ready for action. Our Airacom Push-to-Talk solutions offers the convenience of remote configuration over the air. If you require any adjustments to device or group names, or need to manage user additions or removals from talk groups, our PTT provisioning team is here to assist you during our operating hours, which are from 08:30 to 18:30, Monday to Friday.
How many radios can we hire?
Airacom holds a prominent position as one of the leading two-way radio rental companies in Wembley. Our considerable capacity is perfectly suited to cater to some of the UK's most notable events. No matter the size of your team, you have the flexibility to rent the exact number of radios required. Be it just a couple or as many as 5,000 two-way radios in Wembley, Airacom is well-prepared to accommodate both extensive gatherings and smaller walkie-talkie projects.
What type of support do you provide?
Businesses, charities, and events companies love hiring two-way radios in Wembley from Airacom because we provide expert technical support and advice as standard. All short-term and long-term Wembley two-way radio hire projects have a dedicated account manager and technical support team to assist from 08:30 until 18:30, Monday to Friday. Optional support for out-of-office hours, including weekends, is available.
Can we lease portable radios in Wembley?
Yes. Our offerings include attractive long-term two-way radio leasing solutions in Wembley. We provide all the necessary accessories and comprehensive support, with leasing options starting from one year extending to 5 years. If you're considering upgrading your existing analogue two-way radio system in Wembley, our Push to Talk service with near-national coverage or our digital walkie-talkie range could be the perfect fit. These options guarantee improved coverage, superior voice quality, and an array of features to foster seamless connectivity and collaboration among your teams.
Do we need a licence to use two way radios in Wembley?
If you use Airacom Push to Talk radios you will not need a radio licence. Or if you are using two way radios on one of the Ofcom approved licence-free frequencies (bands 446.0 to 446.2 MHz), you will also not need to obtain a radio licence. However, if you intend to use two way radios for your business, Ofcom provides different levels of business radio licence, depending on your needs.
Expanding group collaboration
Group communications solutions for teams
Motorola Portable Radios to Buy, Rent or Lease
Get next day delivery across a wide range of Motorola two way radio solutions and walkie talkies in Wembley.
Push to Talk Workforce Management Solutions
Manage your entire frontline teams and remote workforce seamlessly using Airacom's WFM software.
Explore Equipment Hire & Procurement Services
Should you lease your two way radios in Wembley, or buy? Explore the advantages of radio lease rental.
Mission Critical Push to Talk Group Communications
Explore our range of mission critical and business critical two way radio solutions for SMEs in Wembley.
Vehicle Push to Talk Services for Drivers
Connect your remote vehicle teams with a national push to talk service back to HQ for support and collaboration.
Broadband Push to Talk for Indoor & Outdoor Networks
Use Airacom push to talk over any public or private WiFi hotspot or corporate network without cellular data.
Reach a two way radio specialist

enquiry form
Need to hire portable radios in Wembley? Tell us about your project or event and our two way radio team will do the rest.

Phone
Sales: 0330 175 8374

Email
hello@airacom.com

we are Open
08:00 – 18:30 Monday
08:00 – 18:30 Tuesday
08:00 – 18:30 Wednesday
08:00 – 18:30 Thursday
08:00 – 18:30 Friday
08:00 – 18:30 Saturday
08:00 – 18:30 Sunday