Paddington Advanced Printing Solutions
Paddington office printer services for low cost printer leasing
Paddington advanced printing solutions and managed print services in Paddington for hassle-free, low-cost printing. Airacom has been the leading MPS provider in Paddington for over a decade, supporting boutique hotels, retail chains and SMEs with cost-effective print solutions. Our award-winning team provides the best printer and copier deals from leading brands like Canon, Sharp, Ricoh, Kyocera and HP, so your team can benefit from energy-efficient and eco-friendly printers and lower monthly costs with less waste.
Paddington advanced printing services enhance your team's efficiency and streamline your internal print management with cutting-edge technology. Our range of printers, copiers and scanners from top brands, including Sharp, Ricoh, Toshiba, Kyocera, and HP are eco-efficient and energy-saving reducing your running costs. Benefit from more than ten years of tailored managed print services and support from an award-winning team in Paddington. Get document solutions that deliver tangible cost savings and a return on investment with Paddington printer leasing from Airacom. Contact our team for a free quotation and see how much we can save your business with printer leasing in Paddington.
Why Paddington leases office printers
Businesses in Paddington up to 60% on their managed print services
Reduce your office print and copy costs by 60% with Paddington managed print services.
Buy your new office printer in the most tax efficient way possible
Tax efficient, low-cost flexible printer leasing and copier hire. Spread the cost over 3 to 5 years.
Get multi functional office printers from the leading printer brands
Buy office printers from top brands, including Konica Minolta, Ricoh, Canon, Xerox and Kyocera.
Remove the hassle of managing your office printer with a MPS plan
Office printer service agreements including all toners, parts and labour for hassle free printing.
Printer and copier Solutions
Paddington managed print service provider and office printer solutions for SMEs, charities and schools or remote and home offices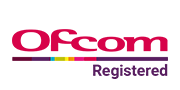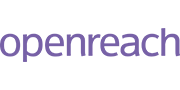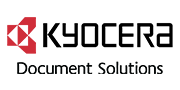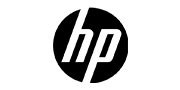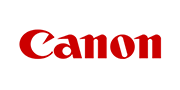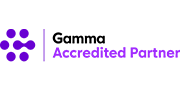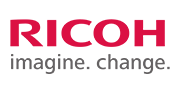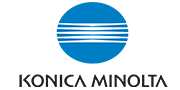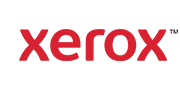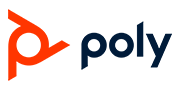 Paddington managed print services
Paddington office printer services & best value managed print services
Maximise business productivity and minimise office print costs with Paddington managed print services. Benefit from affordable leasing options for top-notch printer and photocopier models from renowned brands such as Sharp, Ricoh, Toshiba, Kyocera, and HP.
Paddington Office print solutions
We make office printer leasing in Paddington refreshingly simple
Experience substantial savings of up to 60% on your existing print setup, and remove the hassle of managing your existing office printers and photocopiers with a low-cost professional printer lease from Paddington's leading office print service provider. We can help you reduce monthly costs and increase your print management efficiency with eco-friendly, cutting-edge office printer systems and comprehensive managed print services.
Do you copy large volumes? A Document feeder speeds up the process, allowing you to print more.
Are you mixing up pages? A sorter stops you from mixing up multiple pages, keeping your pages in order.
Do you manually bind or staple pages? A stapler can bind all your documents together professionally, saving you time.
Do you need to print on both sides? A Duplex printer can achieve this by reducing paper waste and being more environmentally friendly.
Office document solutions
Embrace a paperless office and optimise your SMEs print efficiency with agile document solutions
Paddington office printer info
How much does renting or leasing an office printer in Paddington cost?
Paddington photocopiers and office printers range in price based on print volumes, the number of colour or black-and-white pages printed, plus the physical printer's features and functionality. Airacom specialises in office printer leasing in Paddington, so speak to our print experts and find out what discounts and office printer bundles are available.
Low Volume Printers
Will cost between £29-£90 per month to lease
Medium Volume Printers
Will cost between £90-£149 per month to lease
High Volume Printers
Will cost between £149-£499 plus per month to lease
*The above costs are a rough pricing guide. For accurate photocopier leasing prices and the latest photocopier offers & document solutions, request a quote from us today.
Paddington managed print services designed from a single printer to hundreds across multiple locations
No large capital outlay. Spread the costs of a new printer, scanner or copier with smaller fixed monthly payments over the term. Paddington office printer leasing allows you to keep valuable working capital while benefiting from using the latest print technology in your business.
With a Paddington managed print services plan, your team will never need to order toner or print consumables again to automate your office print management and replenish only when required.
Installed, managed and supported
Remove printer and photocopier complexities
Benefit from a team who knows Paddington best
† An entry-level printer can cost up to £1,000, while a medium-volume printer can cost between £2,000 and £4500, while a high-volume printer can cost between £5000 and £15,000 or more as a guide. Speak to our professional Paddington office printer team for pricing and discounts.
Paddington printer leasing
Paddington office printer leasing what are the tax advantages for my business?
For Paddington businesses considering upgrading office equipment like photocopiers, scanners, or printers, a common question arises: buy or lease? Leasing presents tax advantages with capital allowances, allowing you to deduct a portion of equipment costs from annual taxable profits.
Additionally, Paddington printer leasing provides companies access to equipment at a potentially lower cost compared to a loan. Paddington photocopier leasing allows your company to embrace cutting-edge technology while spreading printer leasing expenses over flexible 1, 2, 3, 4, and 5-year terms.
Explore HMRC lease types and variations
HM Treasury 2021 budget 130% super deduction
Airacom is a professionally managed print services provider in Paddington. We are not tax experts – Always consult a tax expert for professional advice on tax matters.
5 Reasons Paddington managed print services will reduce your monthly print costs
Simplify buying office photocopiers in Paddington with Paddington printer leasing deals. With more than a decade of helping businesses, we understand your needs and offer cost-effective managed print solutions in Paddington. Upgrade to newer and energy-efficient office printers, saving on consumables and reducing energy and print costs.
Reduce office printer costs today
Gain complete visibility and control of your printer lease and photocopiers. Save up to 60% with a Paddington managed print service.
Get day-to-day print management
Remove the hassle of ordering toner and reduce the burden of managing your print infrastructure with Airacom MPS.
Consolidate your devices and vendors
Bring all your print machines and consumables under one umbrella for simplified printer leasing in Paddington.
Improve productivity and save time
Free up your team's time on print-related tasks to focus on what's important.
Reduce capital expenditure
We supply copiers, printers and scanners in Paddington with flexible monthly payments helping you improve your cash flow.
Paddington PRINT SOLUTIONS
Get help and support with our managed print services
Smarter working, more agility, greater print cost reduction
Is your business is based in Paddington? Get 20% off your monthly managed print services with any printer lease package.
Get the latest Ricoh all in one printers
Paddington schools, charities and SMEs can benefit from the latest energy-saving Ricoh printers, saving money and the environment.
Canon single function printers for small teams
Eco-friendly home office or small office printers fully supported and managed by Airacom.
Volume based Performance digital duplicators
Offering impressive service levels to businesses and schools where long print runs and 2 in 1 prints are routine.
Office Broadband connectivity & data services
Run your office printers and MPS over a data network designed to give you the speed and security.
Paddington production Office printers for busy teams
Cost-effective, flexible high volume printing solutions combined with the ability to tailor your output.
Paddington advanced printing services and document solutions to streamline your business
Reach a Paddington Print specialist

enquiry form
Tell us about your office printer, and we will do the rest.

Phone
Sales: 0330 175 8374

Email
hello@airacom.com

we are Open
08:00 – 18:30 Monday
08:00 – 18:30 Tuesday
08:00 – 18:30 Wednesday
08:00 – 18:30 Thursday
08:00 – 18:30 Friday
08:00 – 18:30 Saturday
08:00 – 18:30 Sunday
Paddington printer leasing FAQ'S
Get the answers to some of the most common printer questions in Paddington
What are managed print services in Paddington?
Paddington managed print services, also known as (MPS), is a service provided alongside your photocopier or office printer to optimise and manage a company's document output, printer and copier servicing, and the management of consumables, including paper and toner.
MPS Paddington, how much can we save?
By streamlining and consolidating your existing print contracts under one supplier. By setting up an effective MPS agreement, businesses in Paddington can save up to 60% compared to their current costs with our tailored managed print services and document solutions packages.
What are the environmental benefits?
We can monitor and identify usage levels via printer software. This can identify efficiency improvements which enable your business to use fewer consumables such as paper and toner, decreasing your environmental impact. Furthermore, replacing your photocopiers with energy-efficient machines not only reduces your energy costs. It also reduces your company's overall energy consumption.
Do you deliver to Paddington?
Yes, we do. Deliveries and site visits for office printers, photocopiers or scanners in Paddington and the surrounding areas are between 08:30 and 17:30, Monday to Friday. Talk to our team if you have specific dates or weekends which are preferable, and we will work around you. Additionally, we can not only deliver your new office printer in Paddington, but we will also set it up and show you how to use it.
How do we choose the right office printer?
Office printers, in general, are typically based on the volume and frequency of use. If you print large volumes of documents regularly, a heavy-duty, more expensive machine will likely be required; however, if you print very infrequently and in low volumes. Then a more affordable machine should be considered. Our professional office printer team in Paddington and walk you through the options and costs.
What advantages of leasing a Paddington photocopier?
to Paddington?
Leasing a photocopier in Paddington means you do not have to pay a large upfront fee for the copier, printer or scanner. It allows you to spread the cost over time with smaller monthly payments, making it more manageable and typically cheaper than taking a loan to buy equipment. Leasing office printer equipment in Paddington allows you to benefit from tax advantages and tax breaks through capital allowances. Consult a tax expert.
What is the difference between a photocopier lease and a rental?
Leasing a photocopier, printer, or scanner is typically a multi-year agreement (between 3-7 years), which involves your organisation paying a set amount each month for the term to use the photocopier. Renting a photocopier is usually a much shorter agreement, and you will only pay a fee to use the photocopier, printer or scanner for that time. However, renting is proportionally more expensive when worked out on a daily rate. If you are unsure which service is best, consult our team for free Monday to Friday, 08:00 until 17:30.
What are the disadvantages of leasing a Paddington photocopier?
When leased, the photocopier equipment, printer or scanner does not usually belong to you at the end of the lease. You can purchase the photocopier, typically with a small one-off payment from the leasing company at the end of the agreement. Or, at the end of the lease, you can choose to have a new lease and update your equipment, give back the old copier, and take delivery of a newer model.
Can you move our existing office printer, a photocopier or scanner to Paddington?
Moving office and require your office printer to relocate to Paddington? We can help you move your office printers, scanners, copiers and desktops in Paddington and the surrounding areas. We can even help you set up your photocopier in Paddington, ready for your team to move in and start working.
Photocopier leasing in Paddington summary
Leasing a photocopier in Paddington is a great way to benefit from the features and capabilities of a new photocopier without having to utilise your valuable working capital and pay large upfront costs. You can rent photocopiers and multi-functional printers in Paddington, providing a cost-effective solution to your short-term print and copying needs.