Push to Talk as a Service PTTaaS.
Wide-area group communications over any 3G, 4G, 5G, WiFi, or Satellite network.
Unified business messaing.
Share secure and encrypted messages, photos, and files one to one or across multiple users.
Real time user location.
Employee monitoring to increase safety, employee management and optimise client engagement.
Emergency SoS alerating.
Protect your employees and business with a sensible approach to health and safety.
Push to talk over satellite broadband wireless connectivity
Get essential push to talk group communications from space rather than relying on ground based communications infrastructure.
Push to talk over Satellite is our communications product for companies operating in areas with no onsite or ground-based communications connectivity. We can provide fast, secure push to talk at a press of a button connected to a robust satellite-based wireless infrastructure for on-premise or on-the-move field operations.
Extend the operational range of your push to talk communications
Similarly to land based two way radios and systems. Airacom Push to Talk over Satellite services enables truly mobile group communications across some of the world's most harsh, hostile, and remote locations.
COMMUNICATION
Ultra reliable carrier grade Push to Talk platform with high availability and scalability of up to one million users
CARRY ONE DEVICE
Single device platform, remove the need for two-way radios use Airacom PTT on smartphones, tablets, PDAs, and wearables
SECURE CLOUD
Secure cloud, fully managed on AWS global infrastructure with redundant servers, 24x7x365 monitoring, and more
SECURITY
End to end encryption, secure authentication, authorisation, data encryption, transport level security
GLOBAL COVERAGE
Wide area multi network coverage over any 3G, 4G LTE, 5G, WiFi, or Satellite IP network with near global coverage
BLAZING SPEED
Fast sub second secure session setup for superior call connection and automatic switching between WiFi and Cellular
MULTI-SITE Operations
Connect all your sites, teams, and departments nationally and solve long range radio issues using Airacom PTT cloud
RAPID DEPLOYMENT
Highly scalable and flexible, APTT Cloud can have you operational in hours with a minimal upfront investment
Push to talk as a service
Essential connectivity for business customers & hybrid working & mobile teams
Airacom push to talk over cellular reinvents the two way radio with our take on software development that delivers walkie-talkie functionality combined with the robustness of mobile network operators 4G, LTE, and 5G networks with 6G coming down the track in 2030. Deploy next generation Android and iOS smartphones, tablets, and PoC Radios to benefit from ubiquitous national and international coverage. Remove costly infastructure, hardware, and radio license costs by switching to Airacom push to talk over cellular, the walkie talkie alternative.
Push to Talk over Cellular
Communicate with your teams via blazing fast Push to Talk (PTT) mobile app over WiFi or mobile data using any 2G, 3G, 4G, LTE, or 5G public or private network.
Operator Security
Routing your push to talk over cellular comms over an MNO data network provides an additional security layer combined with our end-to-end encryption policies.
Operator Redundancy
Mobile operators build out their IP backbone and core points of presence with strong resilience and high-capacity policies.
Multi-Network SIMs
We can provide Airacom POC with UK, European and Global steered and un-steered multi-network SIMs. One SIM to work with multiple carriers for the best coverage, or use your own SIM.
Network Independence
Use Airacom APTT push to talk over cellular with any global mobile network operator in more than 210 countries.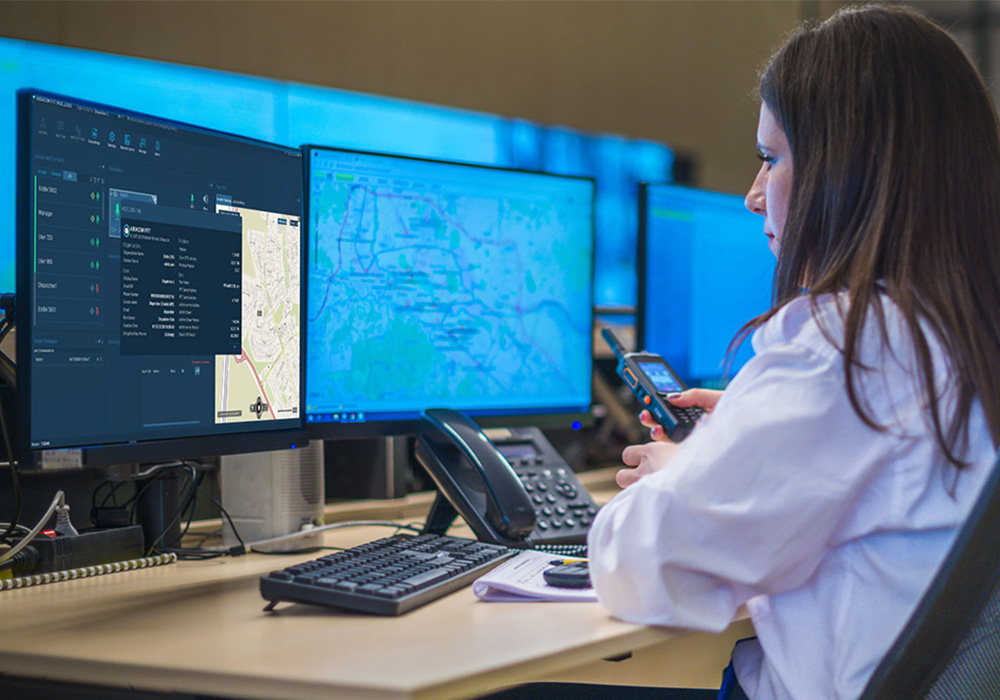 Push to talk user licenses
Benefit from team voice & data collaboration at a press of a button
Mobile User
Remove the need to carry multiple devices with Airacom PTT. Compatible with most Android, iOS, Windows, Linux, HarmonyOS PoC radios, smartphones, and tablets.
Desktop User
Software based push to talk. Interact with your field teams using your internet connected PC or laptop.
Supervisor User
Supervisors can listen to and communicate with multiple talk groups simultaneously, or manage multiple sites hundreds with near national coverage.
Dispatch Console User
Manage and monitor daily operations with powerful push to talk, messaging, location, and file-sharing. Send users jobs or tasks, and keep track of attendance.
Dispatch console users
Unified push to talk group communications for teams
Game changing public and private Push to Talk voice, messaging, and location based group communications software for teams. Highly scalable enabling your business to meet the challenges of a distributed workforce.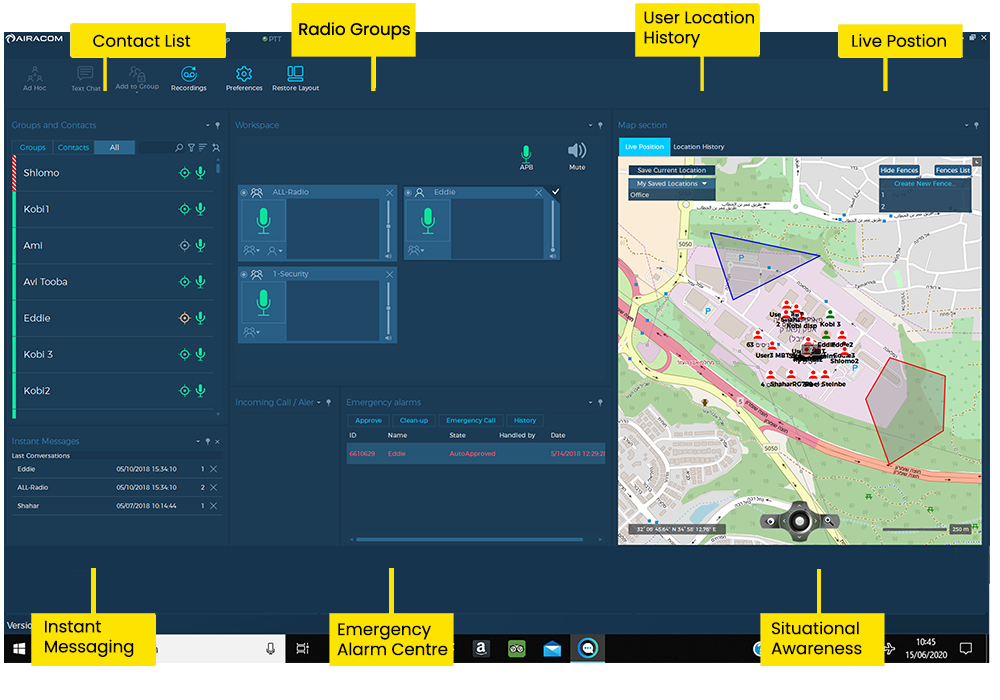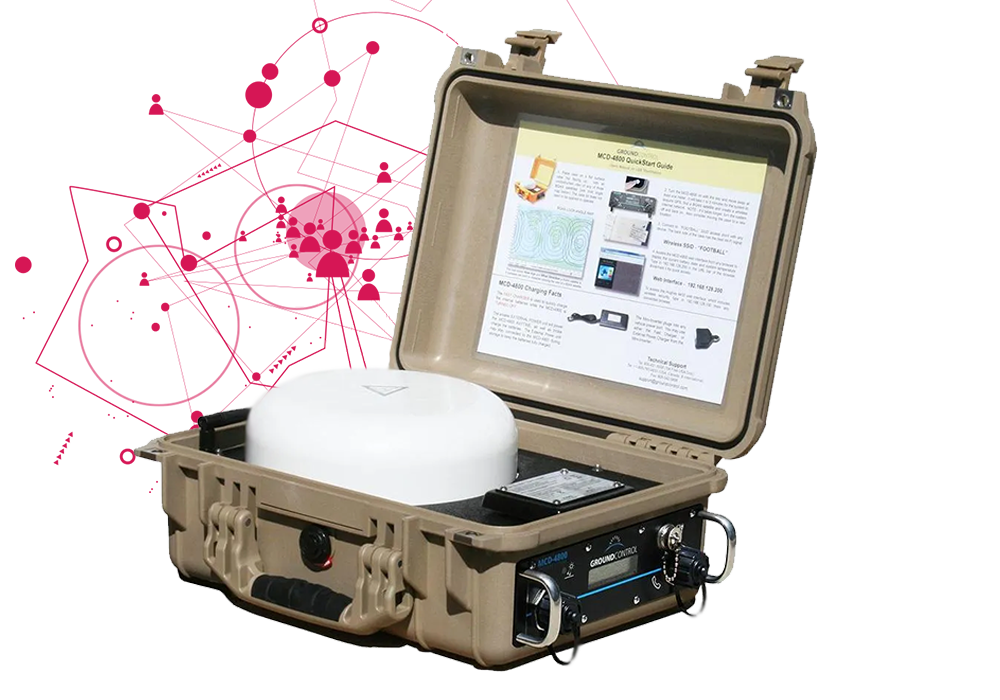 RETAIL PUSH TO TALK SOFTWARE
Inmarsat BGAN MCD 4800 portable satellite internet unit
Enable your teams to solve customer stock queries fast. Airacom PTT enables team collaboration from the shop floor, to the back office, and your warehouse at a push of a button.
Global Satellite Internet Connectivity
300 Feet WiFi Hotspot
464 Kbps Broadband Speeds
Powers on to operate in 1 minute
Uninterrupted operation when in motion or static
5 Hour internal battery and external power source
construction communications
From field workers to drivers, get better construction site communication
Replace construction site two way radios with Airacom push to talk and benefit from interference free communication with near national coverage.

No interference: Airacom POC technology does not use radio waves and eliminates interference.
Multiple sites: One solution to connect all users and sites with near national coverage.
Any device: Airacom PTT works with most Android, iOS, Windows, Linux, HarmonyOS PoC radios, PDAs, smartphones, tablets, laptop, and PCs for a truly mobile experience.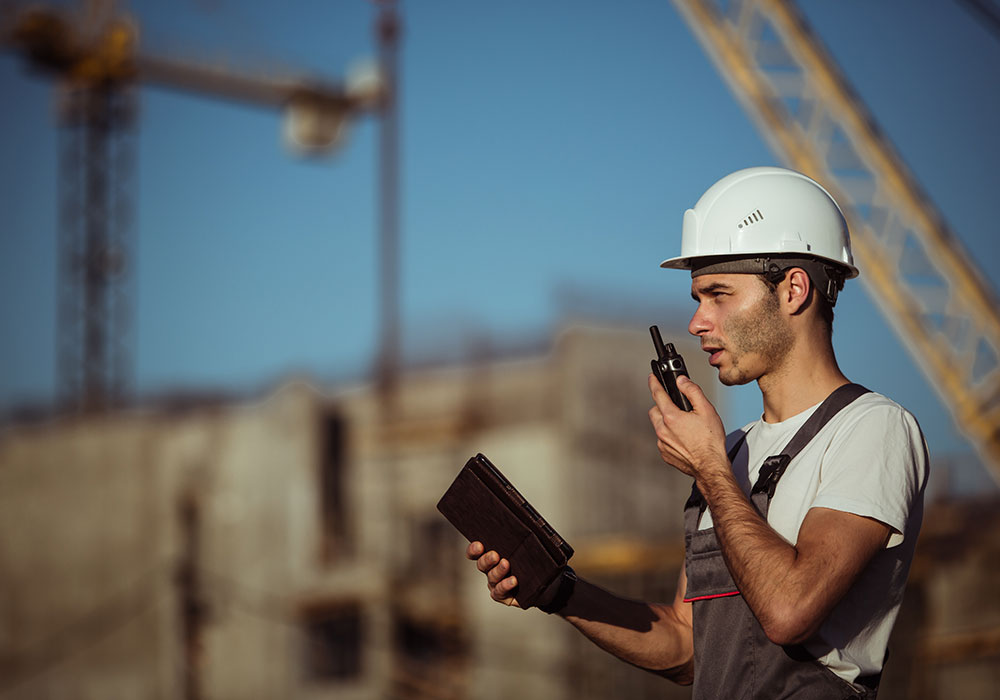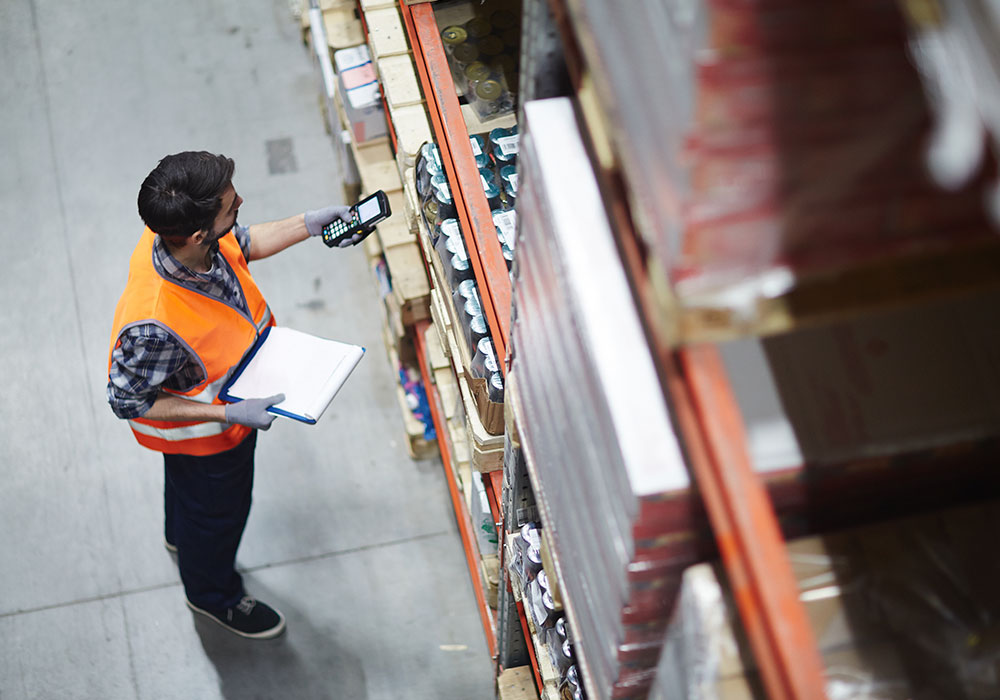 warehouse push to talk
Boost the customer experience with retail push to talk group communications
Warehouse push to talk to say ahead of your logistics and fulfillment objectives by improving productivity and keeping mobile workers connected.
High audio quality: Airacom push to talk software provides high audio quality even on low bandwidth connections or over wireless networks.
Any mobile network: Cross border communications. Airacom Group PTT runs seamlessly on WiFi and cellular networks including 5G.
push to talk software
Why businesses switch to Airacom push to talk software
Improve frontline team collaboration at a press of a button
Used by enterprise businesses, governments, emergency services and field workers. Airacom APTT push-to-talk software reinvents the two way radio into a fast software-centric group communication solution with rapid deployment.
Retail
Construction
Healthcare
Education
Utilities and Energy
2,000+
Supported customers globally across five continents for unified communications services.
50%
Average saving with Airacom PTT compared to traditional two way radio systems.
15,000+
PoC radio devices deployed globally across every sector imaginable.
12+
Over a decade of experience operating in the global push to talk sector.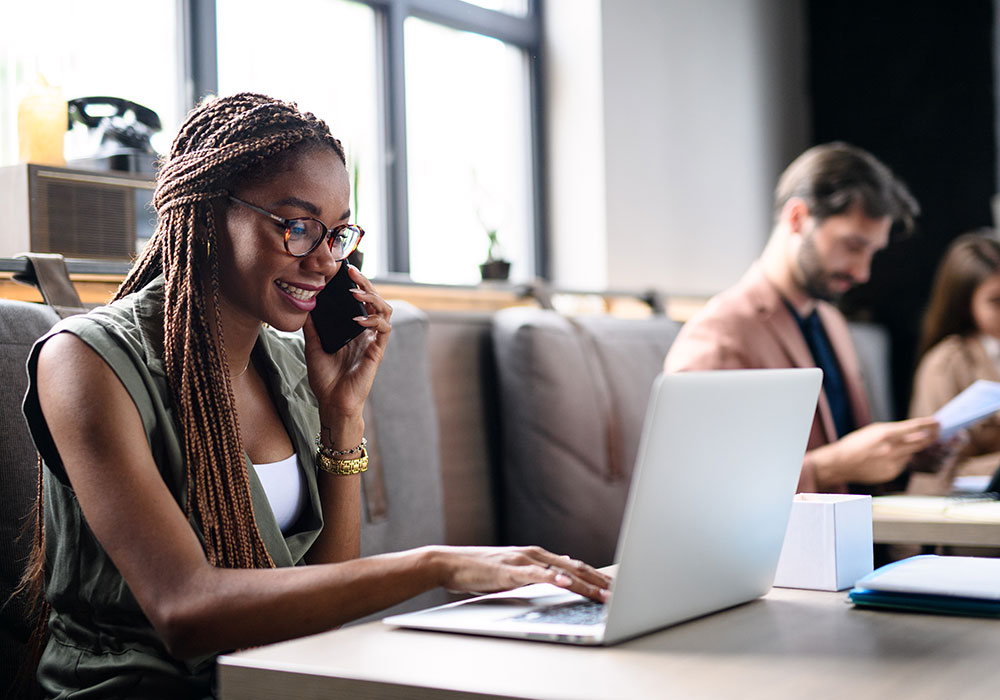 Need some support, send us a message
Want some phone system advice, or are you looking to get a quotation? Complete our quick form and our team will do the rest.
Deliver better customer experiences and increase safety with Airacom PTT
Turn your business smartphone, rugged tablet or desktop PC into a walkie talkie with APTT Push to Talk Software. We can help your business improve operational efficiency, by streamlining your internal group communications when switching from traditional two way radios to Airacom push to talk software.

Push to talk over WiFi
Push to talk (PTT) over WiFi uses the existing wireless network and access points for resiliency and redundancy.

Push to talk software
Airacom PTT is a professional group communications and collaboration platform for frontline workers.

Push to talk over satellite
No cellular or WiFi coverage in your area. Connect Airacom PTT with ubiquitous satellite wireless coverage.

LTE PoC Radios
Buy, rent or lease the latest next generation LTE PoC radios, or combine them with our PTT plans.

Rugged Smartphones
Save money on your industrial rugged smartphones and get the best tuff tech for your business.

Resource Management
Manage your remote and frontline workforce with our all in once resource management solutions.
PTT Frequently asked questions
Understand PTT business VoIP two way collaboration software
What is push to talk (PTT)?
Airacom APTT Push to talk, also known as PTT or POC, is a highly secure and encrypted method of broadcasting two-way Voice of IP (VoIP) communications to large groups or individuals using the 2G, 3G, 4G, LTE, or 5G infrastructure from mobile network operators, or public or private WiFi or Satellite networks for ubiquitous voice and messaging communications. Unlike traditional two-way radios and walkie-talkies, Airacom APTT push-to-talk software does not use radio frequencies and therefore is not limited to either range or encounter interference from other radios, unlike a traditional UHF or VHF radio systems.
How does push-to-talk work?
Airacom push to talk works differently compared to a typical phone call as push-to-talk works on half-duplex communication meaning only one person can transmit, and speak at any given time, whereas phone calls use full-duplex communication allowing for the transmission of voice from two or more people simultaneously.
Why is half-duplex communication needed?
Firstly, half-duplex communication requires less bandwidth, and less bandwidth means faster transmission and delivery speeds, at lower costs. Push to Talk is the VoIP and modernisation of outdated radio technology whereby one user speaks, and all other users in the same talk group (channel) can listen. Two-way broadcasting is used where the need for critical and instant communications affects worker safety and improves operational efficiency. With Airacom PTT there is no ringing, no waiting, and no delay when sending PTTvoice communications over VoIP. Reducing the communications down to half-duplex, and making the push-to-talk platform only accessible for any one user to broadcast a voice call at any one time, reduces the potential for unclear or mixed messages and instructions. In addition, it stops all users from speaking at the same time and affects the quality of the instruction with large amounts of background noise.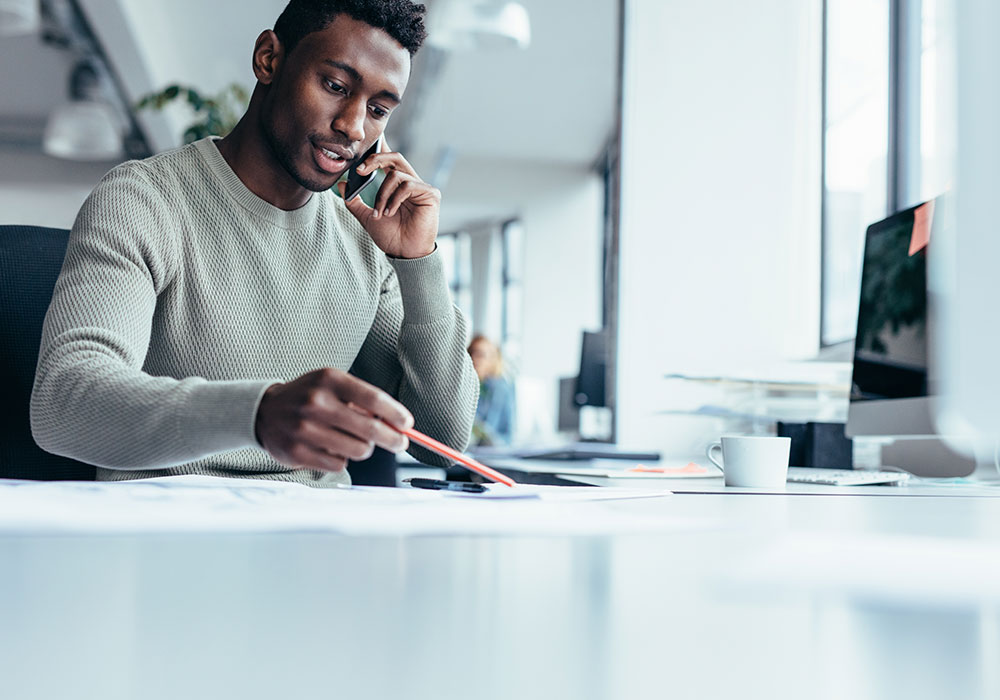 What is a PoC?
PoC stands for push to talk over cellular, also known as PTToC and allows users to use enhanced group communications over a 2G, 3G, 4G, LTE or 5G mobile network.
What are POC radios?
Unlike two-way radios which use either VHF or UHF frequencies, POC radios work using cellular data from a mobile network operator. They share similar characteristics to a smartphone with Android operating systems and the ability to download and run mobile applications to extend the operational use case. However, a POC radio's primary function is Push-to-Talk and unlike a smartphone, they are designed with a dedicated PTT button or PTT key similar to a walkie-talkie or land mobile radio.
What is PC push-to-talk
With hybrid working and the need for central office staff to keep in direct contact with frontline and remote workers, we have created Push to Talk on PCs and laptop devices. Customers can now run our highly secure push-to-talk platform on a browser or via a desktop PC and make PTT calls anywhere.
How does Satellite push-to-talk work?
Push to talk over Satellite (PTToS) is a service where broadband is beamed from space using portable or fixed satellite WiFi devices and then connectivity is distributed to the Push-to-talk users via their PoC radios, smartphone devices or laptops, and PCs. Satellite push to talk by nature is more expensive as a service and carries higher infrastructure and running costs compared to traditional Push to Talk over Cellular.

Utilities
Learn how we help hyperscale enterprises improve performance and increase collaboration.

Construction
From field workers to drivers and dispatch supervisors teams communicate more efficiently with UC services.

Oil and Gas
Go beyond everyday safety & hazardous area comms for even more optimised oil and gas operations.

Retail
Effective team communication from the HQ to the shop floor. Align your team to increase client experiences and boost sales.

Healthcare
Communicate more quickly and securely with encrypted UCaaS, enhancing team collaboration in healthcare.

Petrochemical
UC smart mobility to adapt and overcome business challenges across harsh, hostile, and industrial hazardous areas.